DESIGN & STYLE
Where to Shop Like a Local In and Around Collingwood
Craft beers, vintage furniture, boutique wines, locally designed fashion and contemporary homewares — the inner north lives up to its reputation.
WHERE TO SHOP LIKE A LOCAL IN AND AROUND COLLINGWOOD
in partnership with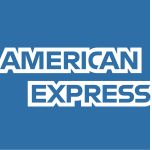 Craft beers, vintage furniture, boutique wines, locally designed fashion and contemporary homewares — the inner north lives up to its reputation.
Brimming with restaurants, cafes, bars and boutiques, Collingwood and its surrounds has become one of Melbourne's most vibrant areas. From bustling Smith Street into Abbotsford and the leafy corridors around Victoria Park, there are so many different places to explore in these once overlooked neighbourhoods.
To help you find your way around, we've teamed up with American Express to put together a guide to the best local shops and traders in the area. Whether you're after vintage threads, Scandinavian furniture, rare streetwear, or locally produced beer and wine, you can be sure that a visit to any of the shops on this list will have you supporting businesses in your community. Plus, all these spots will accept your American Express Card, so you'll be able to shop small without any hassle.
9

Owning a pair of Habbot shoes has become the dream of many a fashion-forward Melburnian. Designer Annie Abbott launched the brand from her St Kilda backyard and shed in 2010 — and in less than a decade has managed to turn her shoe label into a national sensation. Habbot Shoes' pop-up shops are always a scramble but, luckily for any Melbourne-based shoe lovers, Habbot Shoes' head office in Collingwood also doubles as a studio store. Pop in on a Friday or Saturday — or book an appointment during the week — to try on a pair (or two) in the flesh.

8

If you care about your 'do then hairdresser Leanne Peddle has got you covered at Henry Lee Barbershop — which may or may not be named after the Nick Cave & The Bad Seeds song. The place quickly became a local favourite soon after it opened and is known far and wide among well-kept northsiders as one of the best places to go when you need a precision cut, beard trim or an old-school shave with a refreshing hot towel. Customers are welcomed into the shop with a cold beer, and are charged based on hair length and service, rather than gender. The best part? Dogs are welcome, so your furry friend can come too.

Image: Simon Shiff. 

7

Collingwood has quite a few streetwear stores tucked amidst its back alleys but there's one place in particular that stands out from the crowd. Focusing on small independent labels and tough-to-find limited runs, Spares stocks a broad selection of menswear and unisex items, from labels you've never heard of, to favourite streetwear brands like Carhartt, Patagonia and Passport, as well as its own in-house collection. The store also hosts bi-monthly exhibitions of local and international artists in its gallery space, and has a curated selection of zines and books to flick through.

6

The Moon wine shop in Collingwood is every oenophile's dream. Owners Lyndon Kubis and Mark Nelson's moody space is neither a bottle shop or a bar, but rather something in between. Inside, there are more than 400 wines to taste on the spot or take home to enjoy, with many of them made by small producers celebrating their regions rather than relying too much on fancy techniques and processes. If you do decide to take a load off and partake in a few drinks in store, there's also a small but scrumptious selection of snacks on offer, like fiery chilli fried cauliflower or a katsu sando.

5

If you're on the hunt for rare furniture, then Nicholas & Alistair in Abbotsford should be your first stop. Legend has it that owners Nicholas Mesiano and Alistair Knight once drove through a blizzard in the French Alps just to retrieve a dining table by Italian artist Piero Fornasetti. In other words, they know their stuff and they always make sure they get it – which means all you have to do is find your way to their showroom to discover your next household gem. Be warned, you will want to spend all your savings.

4

Although your wardrobe might be begging for an update, there's no rule saying your fresh threads need to be brand new. Then again, not all second-hand and vintage fashion is created equal, so if you're looking for something special, SWOP Clothing Exchange is likely where you'll find it. Its colour-coded racks are always a goldmine when it comes to finding something both fashionable and sustainable. Plus, as well as promoting anti-waste, the buyers are big on inclusivity — so most of the clothing you'll find is affordable, and there tends to be plenty of options for all body types.

Image: Jaala Alex.

3

Beermash is not your standard grog shop. The industrial-style space has exposed brick walls and 20 taps built into the wall behind the counter. Although owner Kieran Hennessy and partner Shayne Dixon have built the shop around take-home 'growlers' and 'squealers' (refillable bottles of 1.89 litres and 950 millilitres, respectively), there's never any shortage of people taking advantage of the place's limited tables and stools. Don't be put off if you're not a beer connoisseur, either — there's also plenty of craft wine, cider and even some kombucha.

2

When it comes to interior design, look no further than Curious Grace in Clifton Hill for all things contemporary and Scandinavian. A trip to the brand's showroom will have you lounging on luxurious rose-coloured sofas, peering at Icelandic sheepskin bean bags and coveting no small number of stylish bedroom sets. Littered with designs by the likes of Normann Copenhagen, Lars Kjerstadius and Simon Legald, we make no promises that you'll be able to leave without at least taking home a cushion.

1

At least one visit to Capocchi's Collingwood showroom is in order when it comes to furnishing your abode. But who are we kidding? Once you enter the eclectically decorated shop — and have a chance to fantasise about how you can fit both a chic 70s sideboard and an opulent sandstone table into your lounge room — that one visit is likely to turn into a regular ritual. After all, there aren't many family-run furniture places left that consistently source such a trendy array of multi-era designs and put them all in one place.