Eight Ways to Explore the Rainforest From Top to Bottom in Tropical North Queensland
From kayaks to castles and canopy walks, there are so many ways to immerse yourself in the rainforest in the tropics.
EIGHT WAYS TO EXPLORE THE RAINFOREST FROM TOP TO BOTTOM IN TROPICAL NORTH QUEENSLAND
in partnership with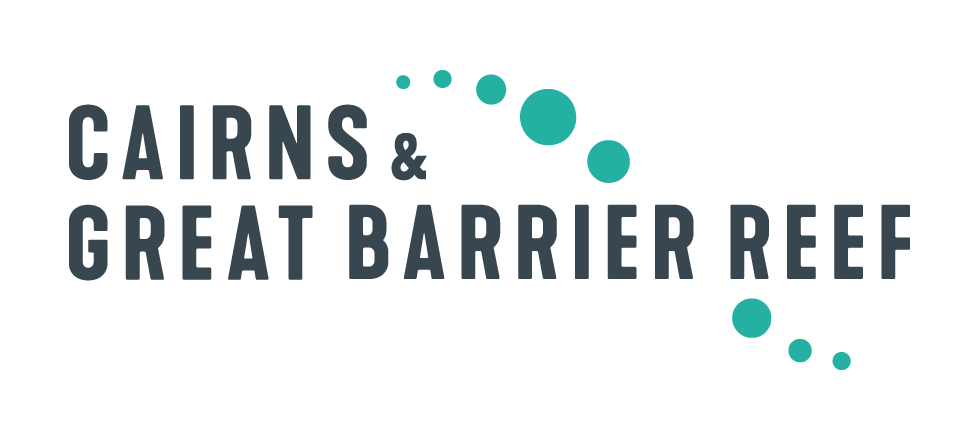 From kayaks to castles and canopy walks, there are so many ways to immerse yourself in the rainforest in the tropics.
After a couple of years spent staring at screens our brains are pretty thirsty for some lush green scenery. We are in the mood for tumbling waterfalls, secluded swimming spots and remote rainforest hikes that make us feel like we're living in an endless summer. Luckily for us, Tropical North Queensland fits the bill nicely — and you won't have to renew your passport to get there.
In this part of the world, summer lives on a little longer with refreshing tropical rains and warm autumn days. The national parks are a little quieter and the waterways run a little deeper during this time of year, making it the ultimate time to explore the rainforest from top to bottom. From canopy walks, to castles and kayaking — there are plenty of ways to experience the rainforest this autumn. 
8

Ever wondered what it would be like to walk among the clouds? Well, in Tropical North Queensland, you can find out. Named after the First Nations Peoples and Traditional Custodians of this beautiful area, the Mamu Tropical Skywalk allows visitors to take immersive rainforest experiences to new heights — and it's only a 90-minute drive southwest of Cairns.

The elevated walkway winds through a lush canopy, capturing soaring views of World Heritage-listed rainforest from a 37-metre-high observation tower. Want to explore the rainforest at a slightly less elevated level? There are plenty of other comfortable walking tracks you can explore that are also stroller and wheelchair accessible. 

 

7

In the 1930s a Spanish pastry chef moved to Tropical North Queensland to build a castle in the rainforest. Think that sounds like something out of a movie? Well, this is a true story. Alongside his new bride Margarita, José Paronella created this fairytale paradise, complete with luxuries such as a tennis court, movie theatre and a glittering ballroom.

Paronella planted more than 7000 trees on the grounds, created an artificial lake and built a swinging bridge to hang above the park's very own waterfall. Almost a century later, Paronella Park has taken on a dreamlike quality with a soft layer of bright green moss coating the handmade castle. Explore the sprawling parkland via a 30-minute guided tour filled with wildlife spotting, fish feeding and a historical storytelling of the park. Your entry fee helps fund the continued restoration of this heritage-listed site and is valid for two years so you can experience the magic time and time again.

6

Measuring almost 50 metres tall and 40 metres wide with an estimated age of over 500-years-old is the Curtain Fig Tree — the crown jewel of the Curtain Fig Tree National Park located in the picturesque Atherton Tablelands.

The tree was named after its beautifully draped aerial roots that hang from above and is easily accessible via a 10-minute stroll along a timber boardwalk. The park is open 24 hours a day which offers the opportunity to spot nocturnal wildlife in the evening. Or, if you venture there during daylight, look out for the brightly coloured double-eyed fig parrots that are often seen feeding in this area. 

5

Embrace the opportunity to learn the ancient culture and traditions of the Kuku Yalanji people on this full day tour starting from Cooya Beach, approximately a 20-minute drive north of Port Douglas. Kubirri Warra brothers Linc and Brandon will share their traditional fishing and gathering techniques to catch fish, mussels and crabs which will later be enjoyed.

A visit to the Mossman Gorge Centre will follow where you'll have the opportunity to browse locally made artworks before witnessing a traditional smoking ceremony and Welcome to Country if you attend the Ngadiku Dreamtime Walk. Then, you can explore the Daintree National Park including a private swimming hole hidden in the rainforest.  

 

 

4

If you're a sucker for an Instagrammable waterfall, then you will be spoiled for choice in Tropical North Queensland. While every local will cheerfully pledge loyalty to a certain spot, there are particular waterfalls that are certified crowd-pleasers. Josephine Falls is just a one-hour drive south of Cairns, with a short track providing access from the carpark. Along the way, there are three viewing platforms to admire the sparkling multi-level waterfall.

If you are after even more adventure, Clamshell Falls at Behana Gorge might be more your speed. The three-kilometre hike from the carpark will lead you to a deep granite gorge filled with incredible tumbling waterfalls. Or, if you want to appreciate the falls without getting wet, soak in the sights from the viewing platforms at the immense Barron Falls, Tully Falls or Devil's Pool. If you do venture into the water, make sure you swim within designated swimming holes only to stay safe. 

3

Feel like you've spent a little too much time on the couch in the past year? The Bicton Hill circuit track is the perfect way to ease back into hiking. The four-kilometre track is an approachable distance for most fitness levels and is located within the Clump Mountain National Park in Mission Beach — approximately a two-hour drive south of Cairns.

As the trail winds to the summit you'll encounter lush rainforest vegetation and native wildlife including kingfisher birds, lace monitors and, sometimes, a cassowary. At the top, you'll be rewarded with sweeping views across the emerald-coloured bay where you can enjoy the incredible sights of the Family Islands National Park. Once you've looped back to the carpark, cool off with a dip in the Coral Sea at Bingil Bay situated just opposite the track. Or, head to the much-loved Bingil Bay Cafe for a freshly squeezed juice and some lunch.

2

Blissfully kayaking down a crystal-clear mountain stream between Queensland's two highest peaks and stopping along the way to swim and snorkel sounds pretty idyllic to us. Thankfully, the team at Babinda Kayaking can make this dream your reality.

Choose between a kayak or stand-up paddleboard tour that'll weave along the beautiful Babinda Creek. Then, look out for fish, turtles and the elusive platypus as the current gently encourages you downstream toward secluded beaches that you can stop at along the way. The trip is self-guided so you can take your time exploring the creek. We recommend packing a picnic lunch to enjoy at one of the picturesque sandy patches you'll discover along the way.

1

Wild swimming holes are plentiful in Tropical North Queensland. And with many of spots hidden down rainforest paths, going for a dip is a top-tier way to immerse yourself in the lush green scenery of the tropics. The Babinda Boulders swimming hole is situated about an hours' drive south of Cairns with ramp and railing access to the main swimming area. Showers, barbecues, and free camping are all available at these emerald-coloured pools that spill over giant granite boulders.

Further inland you'll find Lake Eacham in the Crater Lakes National Park in the Atherton Tablelands. The former volcanic crater is now a beautiful turquoise swimming spot where you can enjoy turtle viewing and covered picnic areas after floating in the tranquil tropical waters. Wherever you decide to dip, make sure you follow the on-site safety signs and only swim within designated swimming holes. 
Ready to extend your summer in Tropical North Queensland? For more information, visit the website. 
Images: Tourism Tropical North Queensland.
Concrete Playground Trips
Book unique getaways and adventures dreamed up by our editors