Nine Waterfalls and Freshwater Swimming Spots to Explore in Tropical North Queensland
Get ready to slide and swing your way into some spectacular swimming spots this autumn.
in partnership with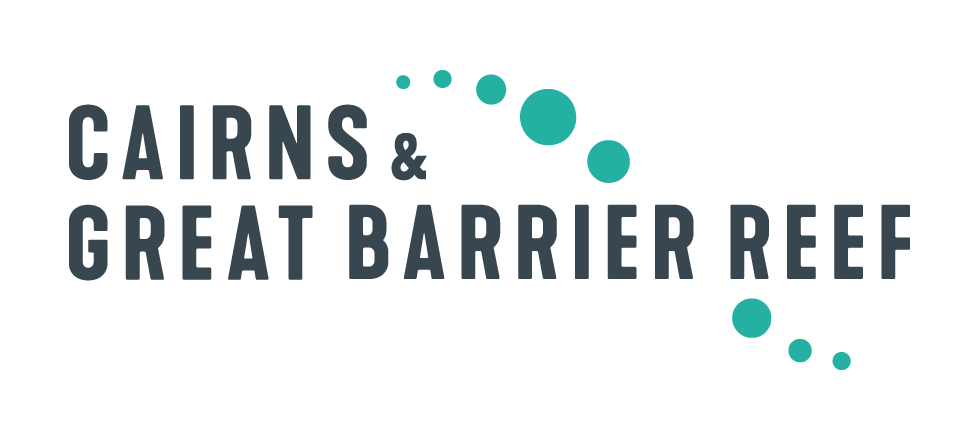 When it's hot and humid you'll find us hurling ourselves into the nearest water source to take the heat off. And after the past couple of years we've all had, we're pretty keen to cool off somewhere extra special in 2022.
One place that is overflowing with waterfalls and crystal clear freshwater swimming holes is Tropical North Queensland. Autumn is the perfect time to see the rainforest and its waterfalls truly thrive thanks to higher rainfall. From natural rock waterslides to rope swings in the Daintree, there's no shortage of incredible ways to make a splash and extend your summer in the north this year. Just make sure you always follow the advice from Queensland Parks and steer clear of out of bounds zones, flooded waters or dangerous areas so you're always swimming safely.

SLIDE DOWN A NATURAL WATERSLIDE AT JOSEPHINE FALLS
When you drive 75 kilometres south of Cairns to Josephine Falls, you'll quickly realise why this picturesque playground is so popular among locals and tourists. Located in Wooroonooran National Park, which is home to the Noongyanbudda Ngadjon people, this incredible waterfall cascades through World Heritage-listed rainforest near Queensland's highest peak, Mount Bartle Frere.
From the carpark, you'll wander 600 metres through lush rainforest before reaching the viewing decks that overlook the falls. Here, you can take a few snaps of the incredible view before making your way down to the water peppered with smooth boulders for you to perch on — then it's time to get wet. If you're feeling adventurous, have a crack at the natural waterslide in the main pool. Or, if you like to take your swimming at a slower pace, there's plenty of space to float about in the rejuvenating water fresh from the mountain.

HIKE THROUGH AN INCREDIBLE NATIONAL PARK TO CLAMSHELL FALLS
If you want to get properly warmed up before jumping into fresh rainforest water, take the track through Behana Gorge to discover the impressive swimming spot that is Clamshell Falls.
Situated 30 minutes drive south of Cairns, the track winds its way alongside a babbling creek for 3.5 kilometres before opening up to a dreamy dip destination. The waterfall itself acts as an active backdrop to the gentler swimming hole that sits below. The incline of the walk can be challenging in parts which means it's likely there won't be too many people around. Just make sure you take all your essential items with you as there are no amenities when you're this deep into the jungle.

GET UNDERNEATH THRIVING FALLS IN THE ATHERTON TABLELANDS
If seeing one waterfall in a day isn't enough, head to the highlands to experience the beauty of the Atherton Tablelands waterfall circuit. With a bunch of tumbling waterfalls and vast crater lakes to explore, the trip up the mountain range to these rainforest delights is essential Tropical North Queensland travel.
Take the Gillies Highway from Cairns to Crater Lakes National Park to dive into Lake Barrine and Lake Eacham. Unlike their explosive origins, these water-filled volcanic craters are ideal for a serene morning float. Next, drive to the nearby town of Millaa Millaa to find out why its eponymously named falls are one of the most photographed cascades in the country. Have a soak in the swimming hole at the base of Millaa Millaa Falls or get underneath its 18-metre drop to have your very own rainforest shower. And, if more waterfall action is what your heart desires, visit nearby Zillie Falls and Ellinjaa Falls to round out the circuit.

SWING INTO THE PRISTINE WATERS OF THE DAINTREE RAINFOREST
Willing to head off the beaten track to find a quality swimming hole? Then head a couple of hours north of Cairns to beat the heat at Emmagen Creek. You'll bounce down an unsealed road to reach this picturesque pool located five kilometres north of Cape Tribulation in the Daintree National Park.
From the carpark, head toward the Emmagen Creek road crossing and take the track on the left-hand side to the swimming section of the creek located a few hundred metres upstream. If the water is high, consider plonking yourself in the clear rainforest water via the rope swing. Or, clamber down the twisting tree roots to enter the freshwater swimming hole slowly and try to spot a cassowary from the creek.

BE SPOILED FOR CHOICE AT CRYSTAL CASCADES
When you want to get wet on a whim in Tropical North Queensland, head to Crystal Cascades. This stunning swimming spot is a popular place for locals to plunge and it's located only a 20-minute drive from the Cairns CBD.
Crystal Cascades boasts a series of swimming holes and waterfalls that tumble down the mountain in a section of Freshwater Creek. If you don't feel like walking far, cool off in one of the cascade's lower pools. Or, if you're keen for a longer stroll, head to the top to take a dip at the larger waterfall at the track's end. The arching rainforest canopy provides for shady swimming and the granite boulder-filled creek helps to keep the pools cool year-round. There are picnic tables and barbecue facilities available too, so pack yourself some seasonal tropical fruit to refuel after all your waterfall exploration.

SPEND THE NIGHT CAMPING AT DAVIES CREEK
Drifting off to sleep to the sound of falling water doesn't have to be created through a mindfulness app and your imagination when you're in Tropical North Queensland. If you head to Davies Creek National Park and Dinden National Park, you can listen to the sounds of an actual babbling creek situated right next to your campsite.
To get there, drive an hour west of Cairns and then pitch a tent at either the Lower Davies Creek or Upper Davies Creek campsites. Then, spend a couple of days exploring the hikes, mountain bike trails and waterfalls throughout the neighbouring parks. Just make sure you book your campsite in advance as there are only eight spots available at each campground.

EXPLORE THE JUNGLE AT STONEY CREEK
In the rainforest at the back of Cairns, you'll find locals cooling off at much-loved swimming hole Stoney Creek. Whether you want a quick dip not too far from town or to hike your way to a waterfall further afield, this series of private swimming holes has all your swim cravings covered.
It's just a short walk from the carpark in Barron Gorge National Park to the first pool perched underneath a small footbridge. Swim here or continue down the left side of the creek adjacent track past a series of swimming spots before reaching the spilling waters at Old Weir Falls. If you're keen for even more mountain action, head back to the footbridge after a swim at the falls and take the right side track up to Glacier Rock.

DIVE INTO THE MAGIC OF FAIRY FALLS
If you make your way to Crystal Cascades, it's worth checking out its little sister swimming spot located close by, too. Tucked away in the dense rainforest next door to the cascades, you'll soon realise what's so magical about Fairy Falls.
Take the track to the left of the carpark at Crystal Cascades to make your way to the mystical falls a 15-minute walk away. The narrow waterfall shoots into a clear blue swimming hole and the log wedged in the centre of its stream makes it easy to imagine fairies frolicking in this picture-perfect rainforest pool. Just make sure you follow the path along the creek when you're trying to find this veiled treasure — the alternative track at the fork won't lead you to the magical place you're seeking.

FLOAT DOWN THE TULLY RIVER TO PONYTAIL FALLS
A couple of hours south of Cairns is where you'll find the spectacular sights of Tully Gorge National Park. The Tully River churns its way down the mountain creating rapids and world-class white water rafting throughout this stunning gorge. But it's not all rough and tumble in at every turn along this river.
You have two options to find Ponytail Falls — by car or by raft with Raging Thunder Adventures. For drivers, follow signs to Cardstone Weir until you spot the number 11 painted on the road. Then, take a short stroll through the rainforest to uncover the hair-like spout that spills into pale blue water below. Or, if you want to see the falls from a raft, sign up to a white water rafting adventure and a guide will take you there via wet and wild rapids.

Ready to extend your summer by soaking up waterfalls and freshwater swimming holes in Tropical North Queensland? For more information and to book your holiday in the tropics, visit the website.
Top images: Tourism Tropical North Queensland.
Introducing Concrete Playground Trips
Book unique getaways and adventures dreamed up by our editors