Where to Shop Like a Local In and Around Fitzroy
Fitzroy is known for its vintage stores and coffee shops — but its retail offering covers homewares, shaving equipment and croissants, too.
WHERE TO SHOP LIKE A LOCAL IN AND AROUND FITZROY
in partnership with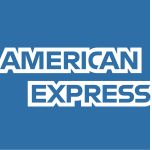 Fitzroy is known for its vintage stores and coffee shops — but its retail offering covers homewares, shaving equipment and croissants, too.
Fitzroy might be Melbourne's oldest suburb, but it's also the city's most creative. Its streets are lined with innovative contemporary galleries, trendy bars hidden behind unmarked doorways, and minimal cafes serving different versions of smashed avo. But it's the carefully curated independent boutiques and the long-running locally owned stores that add that extra something to the area.
With so many places to choose from, it can be hard to know where to start. That's why we've teamed up with American Express to put together a list of places that always champion local designers and artisans — and always accept your American Express Card. From a weekend pop-up market with a constantly changing roster of talent to a lush nursery that's been providing the northside with plants for over 30 years, there's plenty of spots to shop small at.
11

Husband and wife team John and Kerry Sartori have been supplying Melbourne's vintage lovers with all their 70s, 80s and 90s retro needs since 1995. Luckily, unlike other secondhand stores, the racks at American Vintage are always easy to explore, so finding that limited edition dark denim wrangler jacket, or scoring a pair of USA Levi's signed by Australian actor Eric Banner, isn't out of the question. In case you couldn't tell from the name, it's all very Americana – which means checkered flannels and Harley Davidson tops galore. But hey, that's the point.

Image: Parker Blain.

10

Rose Chong Costumes isn't just a shop — it's an institution. Affectionately known as 'Chongworld', the ten rooms are bursting with imaginative and downright ridiculous bespoke costumes like vegetable-stuffed sushi rolls, loud gold bodysuits and sultry nun get-ups that'll have you doing a few Hail Marys later on. Rose Chong has been drawing on her extensive experience in the film industry to frock up Fitzroy's streets for the past 40 years, so even if you don't need an outfit you should still pop in for a stickybeak. You can't miss the leopard print-covered facade with glittery pink lettering. Or, if you're feeling brave, it's the ultimate spot to re-create your favourite movie montage dress up scene. BYO music.

Image: Parker Blain.

9

Beyond Third Drawer Down's floor-to-ceiling glass doorway you'll find a veritable treasure trove of goodies from artists and craftspeople from all over the world, particularly women. Guerrilla Girls, Alex Katz, Yayoi Kusama — currently, female artists are behind more than half of the Third Drawer Down collections. Part retail shop and part gallery space, the deceptively large store is your one-stop shop for all things wonderfully kitsch. It's the perfect place to go when you don't know what you're looking for — although if it's a gift, you can't go past one of Frances Cannon's pale pink visors.

8

Handsom may have started as a small design studio by couple Henry Allum and Sam Rush back in 2009, but these days the brand is internationally known for its aesthetic that effortlessly treads the line between being edgy and sleek. The Gertrude Street store — which is located underneath the couple's studio — is the perfect reflection of the brand's minimalist vibe, with industrial-style exposed white-brick walls, dyed concrete floors and floor-to-ceiling windows. The brand does both womenswear and menswear, and a quick browse through the racks reveals timeless pieces like dark denim utility dresses and soft knit pullovers, as well as the occasional bold statement get-up.

Image: Ben Clement.

7

Every weekend a small lot on Rose Street is transformed into a bustling market that deserves a serious stickybeak. Local creative talent comes out in full force, with favourites including Copper Co. Bikes' sustainable two-wheeled steeds, Aoracreo's bright and sturdy upcycled bags and Able & Game's ever-hilarious illustrated cards. But it's not all arts and crafts — there's food, too. Young Bloods Diner is always slinging top-notch lattes, as well as a lovely all-day brunch menu featuring gooey poached eggs, seasonal brekkie salads and beetroot gnocchi.

6

The early bird catches the worm or, in this case, a deliciously buttery croissant from Lune. This isn't just any croissant, either — it's been described by The New York Times as the best in the world, no less. Not a morning person? You're in luck. The sleek industrial space is temperature-controlled to ensure that the baked goods lining the concrete benches remain perfectly flakey and melt-in-you-mouth soft throughout the day, although most of the time they come straight from the oven to your plate. Pair a steaming cup of small-batch coffee with a signature cruffin creation for a guaranteed good day.

Image: Visit Victoria/Josie Withers.

5

In the past few years, old-school barbershops have made a big comeback and one of the coolest ones in Melbourne is Pickings and Parry. Stepping through the door is like entering a time machine; beard oils, pomades and moustache wax are kept in vintage wooden cabinets along with straight razors and an assortment of shaving equipment that wouldn't look out of place in a museum. But the grooming doesn't stop with a precise hair trim and shave. There's also a carefully curated selection of accessories for sale, as well as dapper work clothing, shoes and even some stationery.

4

The Standard Store on Gertrude Street is anything but standard. From eccentric pins made by graphic designer Georgia Perry to uber-trendy tops from Commune de Paris and bright, geometric dresses by Henrik Vibskov, owners Orlando and Nicola Reindorf know how to create a store filled with the kind of items that make you feel unique. There's no fast fashion to be found. Instead, the pair make biannual overseas trips to ensure that anything they source from over the pond is of the same quality as the homegrown brands they consistently back.

Image: Caitlin Morahan.

3

SpaceCraft is both a homewares store and a studio space. Expect to see a wide array of vibrant bedding, eclectic fashion and surprising artworks, all of which show off the talents of both the in-house designers and the artists they've chosen to collaborate with. Inspired by Fitzroy's lively selection of exhibition halls, bars, cafes and clubs, SpaceCraft also hosts artist talks and exhibitions so you can keep in touch with the creative pulse of the city.

Image: Emily Godfrey.

2

Smith Street is yet another of Fitzroy's boutique-laden streets you should be sure to hit during a local-friendly shopping spree. After all, that's where you'll find Somebuddy Loves you. Stocking all the top-notch Australian and New Zealand designers, this independent retailer is the place to go if you're craving the latest Deadly Ponies handbag or a timeless Karen Walker trench. Word to the wise: shipments are small and sizes are limited, so always ask when the next one is coming in — that way you won't miss out.

1

There is no shortage of beautiful furniture and homeware stores in Melbourne, but not all of them actively champion sustainability in the way that Southwood does. Don't get us wrong, although Southwood is all about natural products, it's also about incredible design. Owners and interior designers Val and Maria have always shared a passion for creating engaging spaces that reflect the personalities that live within them, so it's no surprise that their own showroom is the ultimate representation of their design sensibilities — think, Italian woven-style dining chairs, smooth Australian timber tables and minimal couches with wool covers.