DESIGN & STYLE
Where to Shop Like a Local In and Around Footscray
Here's what the locals are loving in the inner west.
WHERE TO SHOP LIKE A LOCAL IN AND AROUND FOOTSCRAY
in partnership with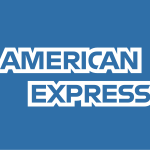 Here's what the locals are loving in the inner west.
Disregard Melbourne's inner west at your own cost, because those in the know are well aware that suburbs like Footscray are the new frontier when it comes to great food, culture and shopping. Home to many of Melbourne's most delicious restaurants, small bars and specialty shops, in recent years, the streets have welcomed a host of new small and independent businesses, while there are still plenty of stalwarts thriving more than ever thanks to the area's ever-increasing popularity.
To showcase some of the very best independent businesses in Footscray and its surrounds, we've teamed up with American Express to create a guide to shopping small at the much-loved one-person boutiques, corner stores and family-run enterprises. These ten businesses — which will all accept your American Express Card — are just a starting point for the endless experiences that await throughout Footscray and beyond.
9

If you think freshly baked goods are delicious, wait until you combine that piece of pie with an espresso martini. That's the concept behind Footscray-based boozy bakery, Bad Love Club. Featuring coffee and bagels for brekkie, and cocktails and tasty treats after work, the colourful American-style diner showcases some time-tested recipes that locals can't get enough of. There's a rotating selection of cakes to sample, but recent highlights like Mars Bar cream pie or coconut and passionfruit cake have been an irresistible hit among sweet tooths. Increase your daily dose of sugar by pairing your slice with Bad Love Club's weird and wonderful collection of craft beers, such as Currumbin Valley Brewing Grape Bubblegum Sour or the Chocolate Milk Stout by CoConspirators Brewing Co.

Image: Parker Blain.

8

Focusing on products that are recyclable and sustainably created, Post Industrial Design is the place to be when it comes to picking up an eclectic range of products from local designers and artists. Across furniture, jewellery and artwork, the venture has been responsible for brightening up more than a few nearby homes. If you head in-store, something else that'll brighten your day is the attached cafe, Pod. Serving up great coffee, plus breakfast, lunch and sweets, Pod provides a pick-me-up in a relaxed space, for after you've acquired your latest feature piece next door.

Image: Parker Blain.

7

Whether you're after yum cha, lunch or dinner, Roti Road is a stellar option that offers a wide selection of modern Malaysian-Chinese dishes. Ideal for just about any occasion, the huge menu is perfect for when you just need a quick and tasty snack or are settling in for an Asian feast. From classic starters like pan-fried chicken dumplings and spicy wonton, things get a bit more intense with the signature roti served with three sides of curry, sambal and dhal lentil. There's also a plethora of authentic noodle and seafood mains. Plus, there's a dedicated gluten-free and vegan menu so all your pals are welcome to join.

Image: Parker Blain.

6

Following a series of four pop-up stores, Far Fetched Designs founders Rachael DiMauro and Belinda Miller decided it was time to open their own space. Inspired by the craft markets the pair have visited around Australia, they wanted to provide Seddon's locals with the chance to buy the most impressive arts and crafts without having to go on their own road trip. Supporting small businesses and independent creatives across the country, Far Fetched Designs lets the makers set their own price, while only taking a small commission. If you're after small-run jewellery, homewares or knick-knacks, there's a good chance you'll find something special at Far Fetched Designs.

Image: Parker Blain.

5

If you're one of those unfortunate souls that needs a good pair of glasses to avoid crashing into things all day, Seddon's Two Faces can be trusted to give you the best possible service. With much of the staff behind the business having a couple of decades of experience helping customers choose a distinctive pair of glasses, you can be sure you'll land a pair of frames that'll show your best features off to the world. Plus, most of the boutique's frames are handcrafted and released in limited numbers, so you can be confident in your unique new look. Featuring premium quality local and international designers like Oliver Peoples, Booth & Bruce and Roger Henley, Two Faces will have you feeling comfortable in your specs.

Image: Parker Blain.

4

Named after a resilient but completely unremarkable variety of fish, there's nothing standard about this Seddon cafe. Common Galaxia is an airy, contemporary space that pairs wooden accents with stark, exposed cinderblock walls. The all-day seasonal menu changes regularly to offer visitors the freshest possible flavours. To name just a few highlights, the toasted Reuben sandwich on rye with pastrami is a low-key favourite, while avocado served with ruby grapefruit and marinated goat cheese puts a new spin on a Melbourne cafe classic. Meanwhile, Common Galaxia's coffee is some of the best in the west, with Seven Seeds' Golden Gate blend available, plus a range of milkshakes, smoothies and cocktails.

Image: Parker Blain.

3

Having departed from its initial spot in Richmond, Fabric Deluxe has called Footscray home since early 2018. Undeniably passionate about everything sewing and fabric related, Fabric Deluxe sets out to engage budding seamsters from the younger generations who are searching for a fun and accessible skill to learn. For those that are looking to pick up a new hobby or complete their latest sewing project, Fabric Deluxe has just about every imaginable colour, pattern and haberdashery item you could ever need.

2

Sedonia's stylish array of products are hand-picked by founders Nicola and Inge, who have curated a collection of items from Australian and international artists, designers and studios. Dotted throughout the vibrant shop, you'll find an extensive list of gifts, homewares, clothing and items for kids, with more products arriving each week from around the world. There's a lot to choose from, but the duo clearly admire the work of Finnish home and design company Marimekko, while another standout favourite is the fine linen woven by Melbourne's own Bedouin Societe.

1

If you're looking to join the cycling revolution, you won't find many stores with a better pedigree than Beasley Cycles to help you get kitted out. With numerous Australian cycling champions and Tour de France participants among the family's ranks, Beasley Cycles has been passed down through generations of passionate cyclists since 1919. Stocking a massive range of bicycles, apparel and equipment that'll soon have you summiting mountains — or at least getting from A to B — Beasley Cycles can sort you out with a new roadie or e-bike in no time at all.