Embrace the Indoors: Ten Activities in Melbourne's Inner South for When the Weather Isn't Cooperating
Rug up and be entertained this winter whether you're looking for ideal coffee spots in Albert Park or hot yoga in St Kilda.
EMBRACE THE INDOORS: TEN ACTIVITIES IN MELBOURNE'S INNER SOUTH FOR WHEN THE WEATHER ISN'T COOPERATING
in partnership with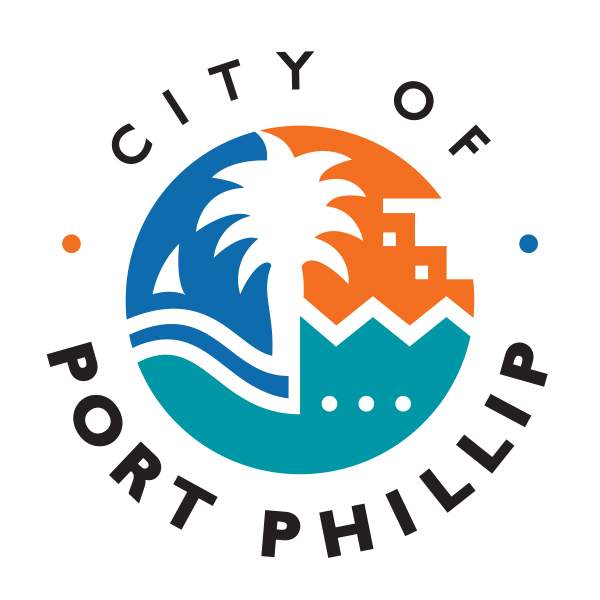 Rug up and be entertained this winter whether you're looking for ideal coffee spots in Albert Park or hot yoga in St Kilda.
The winter chill may be in the air, but that doesn't mean you still can't have a great day out in Melbourne's inner south. Together with the City of Port Phillip, we have compiled a list of winter activities you can enjoy when the weather isn't cooperating.
From enjoying classic movies at a heritage cinema to brunch in a cute cafe before a brisk walk through Albert Park or a jaunt across the Port Melbourne beach and even bouldering and pottery classes, we've all the best indoor activities that don't require stunning weather.
10

Melbourne has some great movie theatres, but in our opinion, there's nowhere better than The Astor Theatre. At the very end of Chapel St, The Astor is the last single-screen cinema in continuous operation in Melbourne — still standing since its grand opening right back in 1936.

Two levels of seating are complete with all the art deco style you often find in old-school cinemas or vintage stores. Despite that, there's nothing particularly old-fashioned about this venue. It's fully air-conditioned and complete with a great sound system and a giant screen. It's famous for its double features and regular screenings of cult classics and selected new releases.

Image: Charlie Kinross Photography

9

Captain Baxter is slinging lunch, dinner and drinks at the St Kilda Sea Baths. The beachside restaurant and bar has taken inspiration from 20s-style tropical beach bungalows and is vying to become your next hangout.

Inside, Captain Baxter is light and bright and just like the venue itself the menu highlights seafood in a big way — think prawn and ginger dumplings, hiramasa kingfish and grilled swordfish with 'nduja xo, charred garlic and pickled celery. Among the standouts that didn't come from the ocean are duck sausages, lamb shoulder with crying tiger sauce and whipped tofu with mushroom xo and cassava, recognising the venue's other big influence: Asian-influenced cuisine. And, it wouldn't be a beachside spot without cocktails. The Captain — whiskey, apple liqueur, pomegranate molasses, lemon and apple — is an ideal choice for the wintry months.

Image: Captain Baxter

8

Located in St Kilda, Bayside Pottery Studio offers a creative sanctuary for pottery enthusiasts, the only requirement for budding students is a desire to create. Join pottery instructor Maree as she introduces you to the world of clay. This inviting boutique space provides classes for everyone, from beginners to experienced artisans.

Whatever your level, you'll soon be an expert at wheel throwing, hand building, glazing, and firing techniques. Unleash your creativity in the studio, where clay transforms into functional works of art. Soon you'll be toasting your newfound talents with a nice hot beverage in your own handmade mug.

Image: Vera Bracha

7

Melbourne's vibrant music scene and coffee culture harmoniously blend together at a light-filled cafe nestled beside Albert Park, Leaps and Bounds Café. Inside you'll be greeted with a stylish Scandi interior kitted out with baby blue posters of iconic artists like Freddie Mercury and Beyoncé, speckled crockery, light wooden tables, blue-grey tiles and polished concrete floors.

The menu strikes a chord with brunch classics alongside dishes with a Leaps and Bounds twist, like the Mustang Potato, a surprising medley of crushed spuds, red peppercorn, edamame, and spiced labneh. It's an ideal brunch spot conveniently located around the corner from Albert Park and only a few streets away from Port Melbourne Beach, perfect for catching up with friends over the weekend.

Image: Leaps and Bounds

6

From a National Trust-recognised Victorian mansion, Linden New Art showcases — as its name suggests — new, contemporary works by mid-career artists. The gallery, located on Acland Street's leafy residential stretch, also supports artists through mentorship programs and residencies, and it retains ties to the local creative community through its regular series of events.

In 2019, the gallery launched Linden Arts Space, a separate exhibition space available for hire to create showcase opportunities for local artists and curators.

Image: Linden New Art

5

There's nothing more satisfying than sitting down to a meal you've created using your own culinary talents — besides maybe enjoying a meal that a genius professional has cooked for you, obviously. Master the art of home cooking with the aid of Elizabeth Peddey, a culinary consultant, food writer and your new favourite teacher.

There are various courses available including beginner — no cooking experience required, ideal for new cooks wanting to learn the basics — and intermediate — for budding home cooks who want to expand their meal repertoire and improve their skills. If group classes aren't your style, you can book a private class — perfect to surprise your partner or family with a home-cooked meal or enjoy a unique date night.

Image: Tatyana Consaul

4

Relax and re-centre your mind at Grass Roots Yoga. Found in the heart of St Kilda, this studio offers a range of classes that aim to make yoga accessible to everyone regardless of age, level or mindset. Whether you're looking for a class at sunrise, a mid-morning flow or an after-work session, Grass Roots has you covered.

For those that like to get their sweat-on while in warrior pose, the yoga studio's core offering is a 35-degree hot yoga flow with a mindful twist. For those who don't want to hack the heat, there's a cooler 27-degree classic Vinyāsa flow class too. There are also restorative Nidra, yin yoga, meditation classes and an extensive range of workshops and events available.

Image: Unsplash

3

Rock climbing can be complicated with its ropes, pulleys, teams and other gear — plus all the rocks and cliff faces — bouldering is the sport of the minimalists. It can be done outside in the wild or indoors on specially designed walls and padded rooms like at BlocHaus Port Melbourne. If you're in the market for an unconventional workout routine, bouldering could be the way to go.

It doesn't require you to be Spiderman incarnate — there are various wall levels for different fitness levels. There's "Boulder Beginner" for newcomers and "Boulder Better" for intermediates and those that want tips on tackling tricky techniques. If you're new to the sport, you don't need any specialised gear — just your hands and feet (BlocHaus will provide chalk and climbing shoes).

Image: BlocHaus Melbourne

2

Nestled in the cosy coastal suburb is the luxury day spa Saltair Spa — sure to be your go-to when you are indulging in a little self-care. With its elegant and contemporary design, the two-storey day spa creates an atmosphere of sophistication and calm.

The treatments on offer from skilled therapists range from massages to facials, skin needling to waxing and much more. On top of that, there are luxurious spa packages for couples, groups or individual packages for a day pass, health spa and facial programs — ideal if you're in the market for some pampering.

Image: Saltair Spa

1

Don't be afraid to take a swing and level up your dating activities with an axe-treme axe-throwing session at Lumber Punks Axe-Throwing in South Melbourne. Housed in what was once a Coca-Cola factory, Lumber Punks has 19 lanes spread out across the venue, perfect for bringing some action to your dating life, team building activity or a fun day out with your mates. Ideally located within a stone's throw to cafes, bars and restaurants you can easily make a day of it in South Melbourne.

Image: LumberPunks
There are so many things to do around the City of Port Phillip this winter, get out and explore the neighbourhood — support the businesses in the area — from the coastal locale of St Kilda to the lush walkways in Albert Park.
Top Image: Saltair Spa
Concrete Playground Trips
Book unique getaways and adventures dreamed up by our editors