Six Local Grocers to Hit When You're Feeling Like a Culinary Master
From locally made sausages to imported cheeses and obscure vegan snacks, these grocers have all the ingredients you need to take your next home-cooked meal to the next level.
SIX LOCAL GROCERS TO HIT WHEN YOU'RE FEELING LIKE A CULINARY MASTER
in partnership with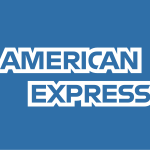 From locally made sausages to imported cheeses and obscure vegan snacks, these grocers have all the ingredients you need to take your next home-cooked meal to the next level.
The days of trying to fashion a full meal out of four ingredients a la Aristos The Surprise Chef (aka that guy that used to ambush unsuspecting shoppers in Coles and beg to cook them dinner) are over. You can do better than pasta with garlic and olive oil, and we all know it.
Thanks to some great local suppliers, broadening your culinary horizons has never been so easy. These days, most local shopping strips have a speciality cheese supplier, organic food store and/or a fresh fruit shop — so you don't have to search high and low to find what you're after. And, to make it even easier, we've teamed up with American Express to create this list of grocery go-tos. So, bookmark this for the next time you're in need of some truffle oil/galangal/'nduja. These local spots will have what you need and, as an added bonus, they all accept your American Express Card. Next stop, Iron Chef.
6

Obelix & Co is where all your cheese, meats and condiment dreams can come true — in Fitzroy North, at least. Uniting French classics with Australian produce, chefs Lachie McCallum and Kirsty Laird have created a space for all those who know they're a cut above a Bunnings snag on a Sunday; the pair impressively makes is own range of charcuterie, sausages terrines and pâtés.

The shop is a larder, too, and sells crispy baguettes, cheeses and some lush tangy relish to top them off with. Perfect for when you need snacks to tide your guests over while you cook up your ambitiously fancy meal for them.

5

This is the original cheese bar, the cheesiest of them, and perhaps the place you first fell in love (with blue vein, that is). At Milk the Cow's St Kilda location you can buy copious amounts of the best section of the food pyramid: dairy products turned into hard and soft wedges of deliciousness. Over 180 different cheeses sit proudly in the St Kilda shopfront, just begging for you to take a break from your normally scheduled routine of Woolworths Select Camembert and Coon Tasty.

Take a few home, treat yourself to some fancy quince paste, and complete the trifecta with a nice bottle of red. Anyone who tells you cheese and biscuits isn't a proper dinner is a liar.

4

Standing tall on the corner of Faraday and Lygon streets in Carlton, the historic King and Godfree building recently went through a mega reno that has put it even more distinctly on the map of Places to Go for Yum Things. Want to eat in? Can do. Want to browse the deli for the best Italian produce you can get your mitts on? Very achievable. Want to sip a negroni while you consider whether the $30 bottle of truffle oil is a good buy? Definitely.

The deli stocks all the Italian deli snacks and obscure groceries you need to whip up a very fancy pasta dish. If you want to take a breather, the restaurant serves panini, and the rooftop bar serves up tipples for all your on-the-spot booze related needs.

3

If you've got tricky dietary requirements — or are cooking for those who have — Aunt Maggie's may be your heaven. Providing quality organics, health foods and local brands to the people of Fitzroy, this well-stocked Aunt also has a solid web presence with recipe ideas galore, and runs food-related events from time-to-time.

Pop into the Gertrude Street store for monthly fruit and veg specials, Rustica breads, gluten-free snacks, some Vego vegan chocolate bars and everything in between.

2

It might look outwardly diminutive, sitting innocently and quietly on Prahran's busy Commercial Road, but Prahran Convenience is a hidden snack oasis inside. Somewhat of a mecca for those in search of vegan groceries, the next time you're craving cheese but not wanting to get the cow stuff, make this your first (and only) stop — the fridge usually even stocks a vegan blue cheese.

Plant-based meats also line the shelves if it's a barbecue you're turning your chef hands to, or, if you're getting off beaten path of grilling meat, find your way to the Mexican and Brazilian groceries section. Best part? It's open 24 hours.

1

Armadale's Little Grocer is exactly what you'd expect from the name. It's a small cosy space, lined with maximum Good Stuff for padding out your pantry in style. Adjoining the longstanding Coin Laundry cafe next door, The Little Grocer is like the walk-in pantry you always dreamed of.

Open till 7pm most days, you can head by after work (especially if you're jumping off the train, as it's a stone's throw from Armadale Station) and make full use of the all-Australian produce it stocks. And, if you're looking for an edible gift, it also does a very nice hamper.