DESIGN & STYLE
Where to Shop Like a Local In and Around Richmond
Your guide to the best small businesses in this inner east hotspot.
WHERE TO SHOP LIKE A LOCAL IN AND AROUND RICHMOND
in partnership with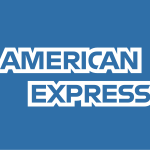 Your guide to the best small businesses in this inner east hotspot.
When it comes to shopping in Melbourne, Richmond represents the best of both worlds. It doesn't matter if you prefer the trends of northside or the stylish south, as Richmond has soaked up the influence of its neighbours, offering you an eclectic mix of shops that are tough to beat. The area showcases a collection of cafes and restaurants that highlight just about every conceivable cuisine, and a wide array of fashion boutiques, design studios and fine food suppliers.
To help make your next visit to the lively streets of Richmond even more rewarding, we've teamed up with American Express to present you with a few of the suburb's top independent shopping destinations for you to shop small at. These ten spots keep Richmond buzzing and all of them will accept your American Express Card.
10

Dotted across Richmond and Cremorne are the three lush green havens that make up the Glasshaus trio. At the helm is innovative grower Paul Hyland — there's a good chance you've experienced his floral arrangements previously, with many of Melbourne's most popular venues and events utilising his undeniable talent to add a touch of green to their spaces. At Cremorne Street's Glasshaus Inside, you'll find designer pots and indoor plants ranging from the classic to the weird and unusual, all housed in a warehouse space so gorgeous it doubles as a popular wedding venue. Cross Swan Street and head into Richmond proper where you'll find Glasshaus Florist and, just a couple doors down on Stanley Street is Glasshaus Outside. The overflowing nursery has a remarkable selection of plants from more than 70 suppliers. It's no surprise that the Glasshaus brand has remained a longtime favourite among locals.

9

Avenue Bookstore brings more than 33 years of experience to the table. Originally opened in Albert Park in 1986, the independent bookshop empire expanded to Elsternwick in 2012 and then to Richmond in 2016, off the back of being named Victoria and Australia's independent bookseller of the year and bookshop of the year more times than will fit here. The shop focuses on fiction, art books and children's literature, with both local and imported titles on offer. Friendly and knowledgeable, the staff can lend a hand finding and recommending books across all genres — there are even dedicated children's book experts, making it easy to pick out a great gift.

Image: Tracey Ah-kee.

8

From Swan Street to Bridge Road and the boutiques buried throughout the backstreets of Cremorne, Richmond is recognised as a pretty fashionable area. Since 2009, Royal Order of Nothing has been contributing its fair share to the region's stylish reputation, stocking a cool collection of men's, women's and children's clothing, plus accessories and gifts. Located near the bustling junction of Church and Swan streets, snag yourself a coffee at one of many nearby spots before heading into RON and searching through the range. With brands such as Assembly Label, Elk, Brixton, Status Anxiety and Happy Socks to choose from, a visit to Royal Order of Nothing will quickly get your wardrobe updated for spring.

Image: Tracey Ah-kee.

7

A gift shop with a difference, Pookipoiga is all about making socially conscious choices and making a positive impact on the world. Every item inside is selected with sustainability and fair trade in mind, meaning you're bound to find some great local artists and brands that make ethical choices. Plus, for every purchase, the staff donate a meal to those in need through SecondBite. Some of the community-minded creators you'll find in store include Sabine and Sparrow (eye masks and pillows, heat packs, baby bibs and teethers), Gail C Ceramics (the cutest animal planters), Thurlby Herb Farm (insect repellants and laundry products from WA), Apiary Made (beeswax wraps, candles and beauty products) and Topheads, a Bondi-based company making sunglasses from recycled skateboards.

Image: Tracey Ah-kee.

6

Bridge Road has been Laikon Deli's home for more than 40 years, with the family setting up shop way back in 1976. However, as the area has evolved so has Laikon, growing from a humble family-run deli into a cafe and a popular catering service. If it's been a minute since you've sat down with family or friends for some authentic Italian, head to this Richmond deli and stock up on ready-to-eat pasta and wood-fired pizzas that'll satisfy that desire. There's also an array of speciality cheeses, antipasto and cured meats, which have been sourced from Australian and international specialists.

Image: Simon Shiff.

5

If you're conscious about how your food is made and where it comes from, Localized has got your every need covered. The organic store stocks seasonal Australian fruit and vegetables, and a wealth of high-quality dry goods, dairy and deli products, pantry staples and ready-to-eat dinners. The shop's fridges are loaded with small-batch beverages like Remedy Kombucha and The Good Seed's Kefir. Finally, there's a large range of nut and soy-based vegan cheeses, dairy-free cakes and vegan-friendly prepared meals from the likes of The Vegan Dairy and Yay Foods, so you never have to miss out again. This isn't your average fruit and veg market — it has everything you need to replace your weekly Woolies run.

4

Working with only the finest quality meats, Berties Butchers is the spot to get your hands on some delicious cuts that'll take your Saturday afternoon barbecue to even greater heights. Standing out among other butchers in the area, Berties works with whole animal carcasses, meaning everything is fresh, you get exactly what you want, and nothing goes to waste. The team operates on a paddock-to-plate philosophy, personally sourcing each animal directly from a small selection of free-range and organic farms. The shop's shelves are packed full of complementary products like sauces, dips and cured meats, and out the back you'll find Little Berties BBQ and Cafe, where you can hang out near the smoker and munch down a tasty sandwich or salad.

Image: Tracey Ah-kee.

3

With a background as a medical lab assistant, expert distiller Brogan Carr brings a scientific approach to the gin that shares her name. While Carr admits to preferring a gin that heroes juniper, she knows that not everywhere has the same taste. That's why she created a host of flavours and profiles so everyone can find a gin they love. While there's Australian dry gin made with local botanicals, that distinct taste is presented in direct contrast to zestier varieties, which are suggested for those who don't usually partake in gin. Brogan's Way is situated in the heart of Richmond on North Street, with the chic distillery and bar also offering expertly made cocktails and tasty nibbles, which range from locally sourced grazing plates to charcuterie and fresh antipasto.

2

Sourcing a large variety of pots and planters from around the world, The Balcony Garden is where you need to head for top-notch ceramics that'll liven up just about any space, including your makeshift inner city garden. The Balcony Garden works with local and international artisans to produce a wide range of handmade products that are suited for both modern and classical architecture. After being in business for 12 years, The Balcony Garden opened its Richmond showroom in mid-2018, making it the place to explore if you're on the hunt for some handmade ceramics and an assortment of related accessories.

1

Considering Richmond's proximity to Abbotsford, Burnley Brewing is in good company when it comes to Melbourne's much-loved brewpubs and microbreweries. With natural light flooding in from Bridge Road, the airy space is fitted out with comfortable booths and benches, which have enough space for you and all your friends to sample Burnley Brewing's distinctive range of beers. From Pils to Vienna-style lager and Summer Ale, there's no shortage of great flavours in the core range, which you can make your way through in tasting paddle form. Plus, there's a curated wine list and a menu filled with tasty pub grub, classic drinking snacks and vegan-friendly fare.