FOOD & DRINK
Six Places to Host Your Next Long Lunch When You Want to Feel Extra Fancy This Summer
Elevate the weekend's big brunch catch up to a leisurely lunch with premium cocktails.
Six Places to Host Your Next Long Lunch When You Want to Feel Extra Fancy This Summer
Elevate the weekend's big brunch catch up to a leisurely lunch with premium cocktails.
SIX PLACES TO HOST YOUR NEXT LONG LUNCH WHEN YOU WANT TO FEEL EXTRA FANCY THIS SUMMER
in partnership with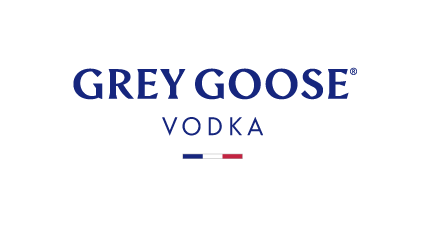 Elevate the weekend's big brunch catch up to a leisurely lunch with premium cocktails.
Weekends are all about balance. You've gotta do something to make up for the fact that you're at work for 67.2 percent of your week (we did the maths), and sometimes all you need is a sophisticated long lunch with your favourite people. Counterbalance all the times you've eaten lunch at your desk by inviting your closest friends to while away an afternoon feeling fancy-free with delicious food and a cocktail in hand.
Whether you've hit your targets at work, been kicking goals at the gym, or you just made it through another week, you deserve to treat yourself for the small wins and milestones. The world's finest French vodka, Grey Goose, is committed to quality ingredients, which means bartenders are able create incredible cocktails that upgrade any summer occasion — particularly a leisurely long lunch on the weekend. With that in mind, here are six Melbourne venues perfect for a fancy, indulgent meal.
6

Andrew McConnell's eatery on Flinders Lane will have you laying down roots to truly relax into a languid lunch. Since opening more than a decade ago, Cumulus has become an accomplished hallmark of the Melbourne dining scene. Try a selection of the chef's recommendations for $75 per person, or take your pick of dishes to share with your party a la carte. Start with oysters, charcuterie and tuna tartare, and then tuck into the slow roast lamb shoulder — don't forget to add some roast potatoes — and enjoy with a cocktail of your choice. Ask the bar staff for recommendations, but there's no going wrong with a Grey Goose bloody mary.

5

Kicking off a long lunch with a martini has never seemed like a better life choice (unless you've managed to turn a work meeting into an opportunity for a midweek feast). Classic Parisian restaurant Entrecôte offers — in true French style — all-day dining, so you'll really have time to enjoy the steak frites. Give escargot a go to warm up your palate, then tuck into Entrecôte's wonderful steak tartare. Pair your pasture-fed angus porterhouse with a classic martini — a fancy meal begets a fancy vodka, ask for Grey Goose.

4

You've done it, you've climbed the stairs. Good job. You deserve a cocktail or three. You also deserve to discover the source of the tantalising smell that greets you in the doorway of Curtin House's level one (we know, it feels much higher). Come hungry and tuck into your Thai favourites like pad thai, duck jungle curry, and other fusion dishes by the innovative Cookie team, like mussel pancake with cashew, green mango and cherry tomatoes, or stuffed calamari with chicken, lime leaf, tamarind, chilli and garlic. There's spice in there, so cool yourself down with a tropical cocktail like the Pash Rash — vodka, vanilla liqueur, passionfruit syrup and fresh lemon.

3

Hit the high seas — well, sort of, you'll be semi-drifting in the Yarra — at Arbory Afloat for a little adventure at the same time as a leisurely lunch. Right on the banks just behind Flinders Street and only open in the warmer months, Afloat is the floating sister venue of the busy Arbory Bar and Eatery, and doors are open for you to climb aboard this season. Melbourne to a tee (down to being lined with heaters for the Melbourne weather), Arbory Afloat also offers more than just nautical themes and water views. Enjoy Australian rock oysters to start, share a pizza from the woodfired oven and finish up with a Mexican ice pop to cool down. Top things off with an expertly made XO espresso martini, made with Grey Goose vodka, Patron XO Cafe and First Press cold drip coffee.

2

Windsor's Neptune Food & Wine celebrates coastal Italian food and drink with a grazing and sharing menu that'll have you setting up shop at your table for the whole day. If lunch turns into dinner, so be it: the seafood is a must (try the pickled mussels, charred octopus, or spanner crab spaghetti), and the day is strictly not to be called "finished" until Neptune's apple tarte tatin is sampled. To drink? It may be a wine bar, but it's got its wits about it when it comes to cocktails, too. Ask for a martini as dirty as you damn well please.

1

The saloon is in session, and the session runs through breakfast, lunch and dinner until late. Magic Mountain Saloon offers a blend of modern Australian and Thai food, including a bottomless brunch on weekends, complete with endless bloody marys. For lunch you'll find share dishes that are almost too good to split with your dining partners — try mozzarella curried rice balls with avocado and coriander sauce, and peking duck with fat rice noodles, Chinese cabbage and green peppercorns — as well as hefty curry pots. And, please don't leave without trying the roti. Sticking around to give each section of the menu the time it deserves will make you thirsty and possibly a little food comatose, so order an espresso martini to perk yourself up.
Each Grey Goose bottle is distilled and bottled in France, and the high quality vodka has a 100 percent traceable production process, from crop to cork. Upgrade your Saturday long lunch by choosing the premium vodka in your classic cocktail.
Top image: Simon Shiff.