DESIGN & STYLE
Where to Shop Like a Local In and Around St Kilda
Go for the beach, but make sure you stay long enough to spend some time in the bayside suburb's boutiques, plant shops and cafes.
WHERE TO SHOP LIKE A LOCAL IN AND AROUND ST KILDA
in partnership with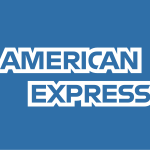 Go for the beach, but make sure you stay long enough to spend some time in the bayside suburb's boutiques, plant shops and cafes.
Since Melbourne's earliest days, St Kilda is somewhere people have flocked to for a day of leisure or a night out. And for good reason — as you won't find anything like Luna Park, St Kilda Beach and the sea baths anywhere else in the city. While the suburb is not quite the same bohemian wonderland it was known as in the 60s and 70s, you'll still find a host of trendy restaurants, cafes, fashion boutiques and live music venues that continue on its tradition as one of Melbourne's liveliest areas.
Highlighting many of St Kilda's greatest independent businesses, we've teamed up with American Express to give you a handy destination guide for when you next head to Melbourne's busiest coastal suburb and want to shop small. Come armed with your American Express Card and get ready to come away with not only sand between your toes, but some St Kilda souvenirs, too.
9

St Kilda's Staple Providore is run by Allpress alum Evan Lindau, and he knows exactly what people want: coffee, good food and dogs. As you'd expect from his pedigree, Lindau is pouring some of St Kilda's best coffee — but there's plenty more on offer as well. Like the simple but delicious food menu that manages to cram in as much flavour as possible. Try out the Staple — a soft-boiled egg served with sliced tomato, avocado, hummus, sumac and toast — or the cafe's classic grilled cheese with gruyere, pecorino cheese and kimchi served on seeded sourdough. The buzzing footpath dining area that makes up a decent portion of Staple's seating capacity is doggo-friendly and perfect for people watching. 

Image: Jess Bicknall. 

8

When it comes to unearthing furnishings and bespoke goods from a bygone age, there aren't many better at it than Scout House owner Orlando Mesiti. Having long been a collector of weird and wonderful objects from vintage markets across Europe, his St Kilda shopfront should be your first stop when you're trying to hunt down something truly original. From furniture and fine works of art to homewares and peculiar knick-knacks, Scout House's offering is certain to have your home looking fresher than any coat of paint could manage. And, as an extra plus, Scout House also manufactures its own sofas, daybeds and other decorative goodies.

7

Stocking more than 180 different varieties of cheese from around the globe, Milk the Cow is a haven for those who know what a turophile is. That's a fancy word for a lover of cheese, if you were wondering. Here, everything is chosen by a resident cheesemonger. While you can get cheese to take away, it's best to have a bit to dine-in, as well. That way you can enjoy stellar fromage over a wine, beer, cider or a cocktail. Or even as part of one of the bar's tasty (and affordable) cheese and drink flights that change month-to-month. There is another Milk the Cow in Carlton, but this is the original — it's been on Fitzroy Street since 2012.

6

Storehouse originally launched in South Gippsland, but brought its range of lifestyle products to St Kilda in 2017. The store showcases a wealth of artisanal objects from both small and iconic Australian creators and makers, meaning that there's an oddball mix of clothing, accessories, furnishings, gifts and fine art to explore. Storehouse even designs and makes some of its wares in-house — just ask the staff which ones.

Image: Tracey Ah-kee. 

5

Indoor plants brighten up just about any space. That's precisely why the founders of Pop Wilder decided to start the business in the first place — they discovered how much happier they were with a bit more greenery in their lives. Featuring seasonal plants that are robust against Australia's climate — and your forgetfulness — its range includes plenty of popular choices, plus a few that can be tough to come by on your own. The store is something of an airy jungle, so pop in and see what inspires you. And if you can't, Pop Wilder is more than happy to come directly to your home.

Image: Tracey Ah-kee. 

4

Frankie's Top Shop is based around the food that owner and chef Michele Curtis loves to eat — and we're inclined to agree with her taste. Located in a former milk bar once owned by local legend Frank Economakos, Curtis' venture is in part inspired by this history as she set about establishing a cafe that also includes special treats you could only find in the great corner stores of old. The dishes are based upon seasonal produce, with ingredients selected from around Melbourne and up into Gippsland. There are classics like smashed avo and veggie stacks, while other favourites include Mexican sweetcorn fritters and freshly baked sausage rolls with a side of hot chips.

3

Set against a backdrop of Hindi pop music and projected Bollywood films, Babu Ji has been regarded as one of Melbourne's must-visit Indian restaurants since opening in 2014. Famous for its incredible home-style flavours, Babu Ji's menu leans into authentic Indian cooking and street food, while a contemporary twist is evident both in the decor and on the plate. From the pot, there are choice picks like butter chicken and lamb rogan josh, while the street-food menu offers papdi chat, prawn momos and soy chilli cauliflower. For those after a bargain, you can get a $29 thali Sunday to Thursday, and Tuesday is vegan feast night, where you can snag three vegan curries and rice for a wallet-friendly $25 per person.

2

Situated in St Kilda's shopping village on Barkly Street, Elwood 101 is undoubtedly one of the most eclectic shopping boutiques in the area, stocking both evening clothes and streetwear from some of Australia's best-known designers. Established in 2009, Elwood 101 is where you'll find trendy fashion for men, women and children, as visitors are welcome to flick through much sought after brands such as Neuw, One Teaspoon, Res Denim, Rolla's, Status Anxiety, and John Lennon by English Laundry. This is where to go if you want to look the part in St Kilda.

Image: Tracey Ah-kee. 

1

Operating out of St Kilda for over 30 years, Seagulls has been responsible for more than a few glamorous looks around town. Specialising in women's fashion that's just as suitable for the runway as your weekend drinks, the boutique's selection of high-end pieces is curated entirely by owners Chivy Chan and Chloé Holding. Showcasing brands such as Bianca & Bridgett, Eliya The Label and Elliatt, there's also a thoughtful collection of sparkly accessories to round out your springtime outfit.

Image: Tracey Ah-kee.