DESIGN & STYLE
Where to Find One-of-a-Kind Gifts That'll Help Put You in Their Good Books
Become a world champion gift giver with independent Aussie designs, artist collaborations, bespoke jewellery, make-your-own ceramics and souvenirs they'll actually like.
Where to Find One-of-a-Kind Gifts That'll Help Put You in Their Good Books
Become a world champion gift giver with independent Aussie designs, artist collaborations, bespoke jewellery, make-your-own ceramics and souvenirs they'll actually like.
WHERE TO FIND ONE-OF-A-KIND GIFTS THAT'LL HELP PUT YOU IN THEIR GOOD BOOKS
in partnership with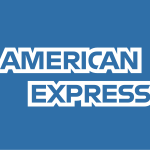 Become a world champion gift giver with independent Aussie designs, artist collaborations, bespoke jewellery, make-your-own ceramics and souvenirs they'll actually like.
Christmas is a mere Santa's beard whisker away, and chances are there are a bunch of birthdays coming up, because there's always a bunch of birthdays coming up. Think about what your horoscope app told you last week and make this your year of living selflessly. Or capitalise on getting Mum a sick prez and usurp your sister as the favourite child.
To help you in your quest for great presents, we've created a handy list in partnership with American Express for when you realise you've forgotten an important date and need something stat, or when you're feeling motivated to knock off all your Christmas shopping early. There are unique shops with one-of-a-kind gift options all over town, and we've rounded 'em up right here. Smooches from Mum are in the bag. Plus, all of these joints let you pay with your American Express Card. Happy shopping.
8

One of a few Design A Space branches around Melbourne, Windsor's offering is bright, spacious, and pleasing to the eye. The Design A Space chain totes more than 150 of Australia's independent designers, and you'll find a lot of them here. Clothing and accessories are well-curated, yet varied enough to find something everyone will like; try Bobbi Frances statement earrings or Joe Anthony cruelty-free watches. While you can browse new arrivals online, it's certainly worth braving Chapel Street for — this space is one you're going to want to explore in person.

7

If you want to gift the dream of skipping confidently over cobblestones while holding a gelato and laughing at a joke told by a handsome Italian companion, well, it's almost possible. Habbot Shoes is keeping the cobble-dream alive with its classic European style shoes; the designer Italian shoemongers know how to make a pair of leather stompers that'll make you feel like you're on holidays as soon as you pop them on your feet. Habbot's Collingwood branch is its studio store, so you're sure to find a truly unique pair of shoes here — just come armed with the exact shoe size of whoever you're buying for, and the acceptance that you'll probably walk away with a gift for yourself, too.

6

Jewellery can be hard to get right for someone else — looking at you, weaved plastic rope bracelets we all made for mum when we were younger — but there are some places which make it a little easier for you. Blackfinch is one of them: the handcrafted jewellery store was established by Raymond de Zwart and Davina Adamson in 2007. The pair produce beautiful, collaborative pieces that tell a story, to suit whoever you're gifting — this is where you can get your significant other a ring that says "thanks for not getting angry at me leaving the towels on the floor all the time" etc. Blackfinch specialises in ethically sourced Australian stones, so you'll leave its Northcote studio space with something both precious and enduring (hopefully like your relationship).

5

The Gertrude Street digs of SpaceCraft Studio pays homage to the area itself: celebrating Fitzroy as the multicultural, artistic and lively place it is. All of these ideas are represented in store, with homewares, art and garments to be found. Owned and curated by Simon Russell for almost 20 years, SpaceCraft is a venue and gallery space as well, combining gallery and retail in a way that flows seamlessly into Fitzroy's oeuvre. Collaborations with artists and Indigenous art centres are often on the agenda, too — who knows what unique and important artwork you may end up walking away with. Art is worth the big bucks because it lasts forever and, well, is pretty.

4

Hold up, this isn't one of those tacky shops selling Aussie paraphernalia like thongs, flags and little koalas, we promise. Rather, Melbournalia is a CBD hub for all things Aussie-centric, but not in a kitsch way. Think locally made, quality goods that show the real essence of our city — there's a flat-packed Pellegrini's model, for example. The categories are many and the goods sweet, with nods to our trams, rainbow paddle pops, coffee (of course), and Edi Gardens. Wherever your giftee resides, you'll more than likely find something perfectly targeted to their locale.

3

Third Drawer Down in Fitzroy's George Street has eclectic goods which are really too nice to be relegated to a third drawer — no, the stuff here is certainly for putting on display. With an art focus (David Shrigley, Del Kathryn Barton and Frances Cannon, among others, are well represented here), the shop walks the line between fun, novelty items — like a giant corncob stool — to more serious offerings such as feminist Guerrilla Girls merch. There is also a wide array of fancy homewares and kitchen goods, and some beautiful work from talented potters. When in doubt, everybody loves a good bowl.

2

Indoor plant specialist Pop Wilder isn't just another nursery shop, but it does cater for you, the gift giver who knows nada about plants but wants to give something green and alive (and hopefully keep it that way) to a loved one. Don't fret if your giftee lives in a one-windowed apartment with three huge dogs: there are plants for every light/air/terrain/pet situation, and with supportive and knowledgable staff on hand, you're well placed for success. Pop Wilder also hosts regular workshops on artsy projects like plant drawing, face pot making and terrariums — so you can make something with your own two hands or give the gift of knowledge, with tickets to one of the classes.

1

Let us not overlook the west side of the city, too, as not all gift shops were born in Fitzroy (surprisingly). Seddon offers the goods when it comes to arts, crafts, and supporting local and independent designers and brands. Inspired by the craft markets they found in their travels, creators Rachael DiMauro and Belinda Miller decided to create their own bricks and mortar shop with a craft market vibe. Far Fetched Designs was born, the people of the west were sated, and you, the humble gift-giver, were thrown a bone.
Love where you live and shop small to support the local stores that make Melbourne so great. To learn about American Express and the Shop Small initiative, visit here. Then, head this way to find more must-visit spots. 
Top image: Third Drawer Down.