Lego and MoMA's Gorgeous New 'Starry Night' Kit Lets You Make Your Own Van Gogh Masterpiece
Build van Gogh's iconic painting out of plastic bricks, then hang it on your wall.
Always fancied hanging a gallery-worthy masterpiece on your wall, but don't have anywhere near the hefty budget needed to make that dream a reality? Adore that idea, but believe that great art belongs in galleries where the general public can see it? Whether you're an art lover without deep pockets or a huge supporter of art museums, here's a handy, creative and gorgeous new alternative: building one of the most famous paintings ever crafted out of Lego.
If you can construct flowers out of the colourful plastic blocks, brightening up your home with succulents, orchids, bouquets and bonsai fashioned out of bricks, then recreating phenomenal art is the easy next step. The toy brand has come up with the kit to do just that in collaboration with New York's Museum of Modern Art — and the pair have chosen quite the piece to reimagine in 2316 pieces.
Painted in 1889, and a mesmerising, twinkling, blue-dripping sight to behold, Vincent van Gogh's The Starry Night is a post-impressionist wonder. When you're making it out of Lego, we recommend busting out the bricks next to a window with a view — given that van Gogh created the OG piece, entrancing colours, brush strokes and all, after taking inspiration from his vantage at the Monastery of Saint-Paul de Mausole asylum in Saint-Rémy, France.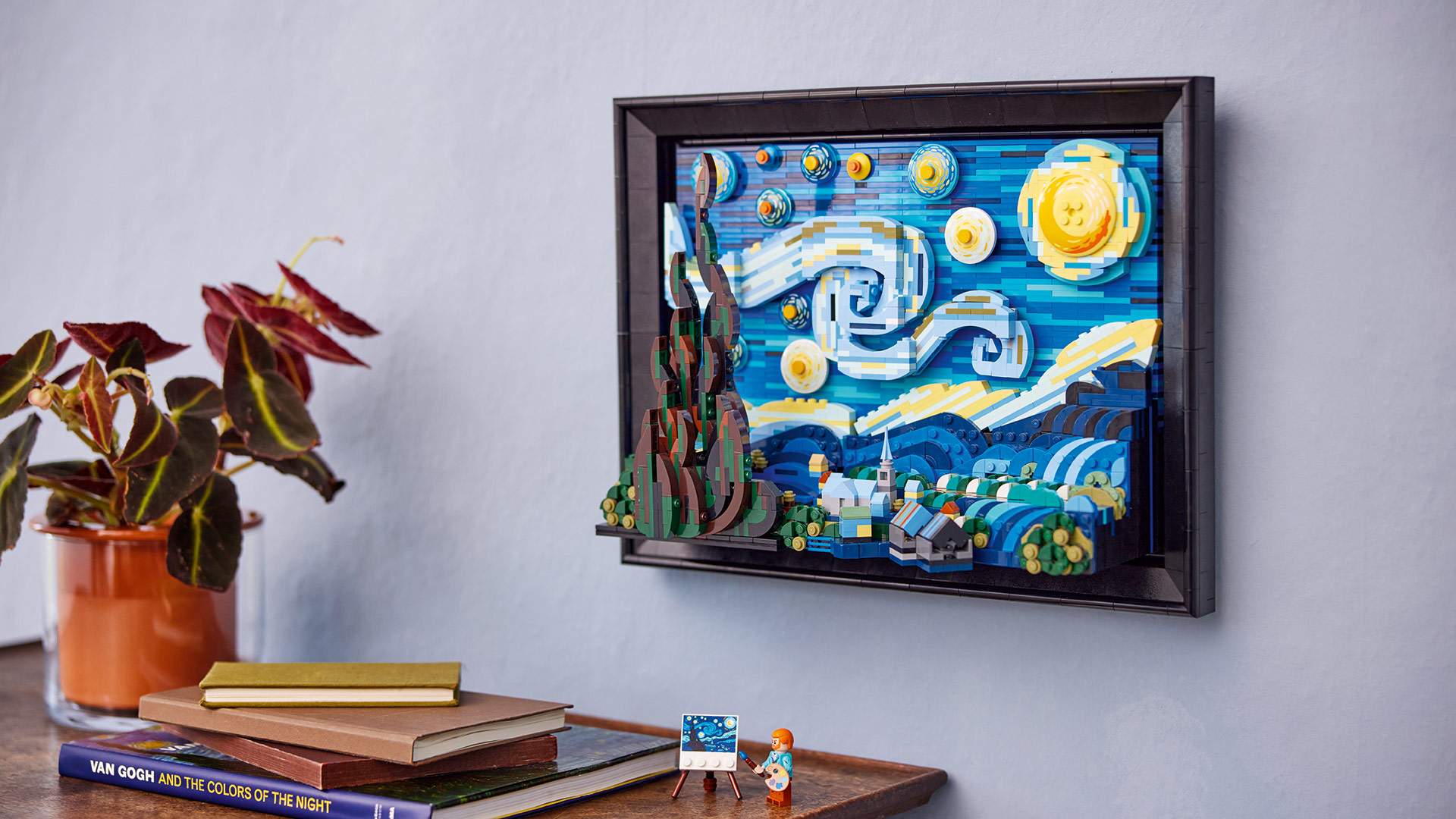 Unsurprisingly, The Starry Night is a big hit at MoMA, where it has been on display since 1935 — but now you can put together a version to look at whenever you want.
Firmly designed for adults, Lego and MoMa's The Starry Night set measures 40 centimetres long, 21 centimetres wide and 28 centimetres high. And, yes, you can hang the 3D piece on your wall.
Also included in the kit, which'll cost AU$259.99 / NZ $279.99 when it goes on sale on Wednesday, June 1: a van Gogh minifigure. It comes with a paint brush, palette, easel and mini painting on a printed tile, and there's an arm that you can attach to the big version of the The Starry Night, too, to show the artist painting the scene.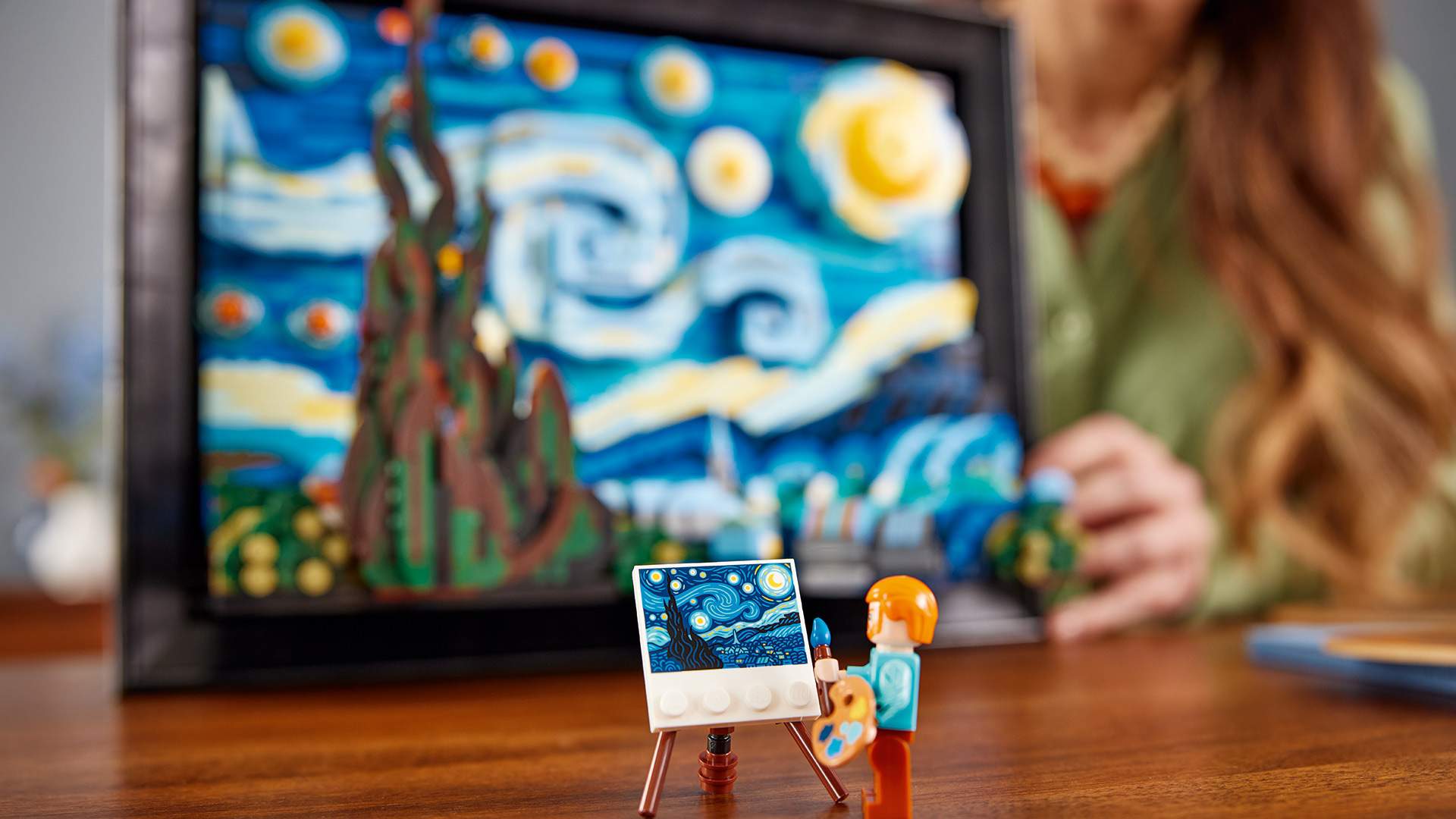 It's been a great few years to be a fan of van Gogh Down Under — so if you went to the National Gallery of Victoria's huge van Gogh exhibition back in 2017, or enjoyed stepping into The Starry Night during multisensory showcase Van Gogh Alive's past Australian and New Zealand stops, this is the Lego set for you.
For more information about Lego's new The Starry Night, which goes on sale on Wednesday, June 1, head to the company's website.
Concrete Playground Trips
Book unique getaways and adventures dreamed up by our editors