DESIGN & STYLE
Melbourne's Cult Favourite Tram Seat-Inspired Socks Are Back in Stock
Get your PT fix by dressing up your toes in that iconic green print.
With all the working from home and social distancing Melburnians have been doing, there's a good chance you've racked up minimal time on the ol' public transport system this year. And, while we're not sure it's even possible to have tram withdrawals, there is one nifty way you can fill the PT-shaped hole in your life — socks. Specifically, some very spiffy socks printed with the same iconic green tram-seat print you've sat your bum on countless times in the past.
Yep, those brightly coloured beauts from the minds behind Melbourne's public transport-themed card game Touched On have made a comeback, apparently re-released due to burning demand from the people. Originally launched as a playful add-on to Touched On's 2016 Kickstarter campaign, the funky foot coverings quickly earned their own legion of fans and sold out faster than a tramful of fare-dodgers fleeing a surprise Myki inspector.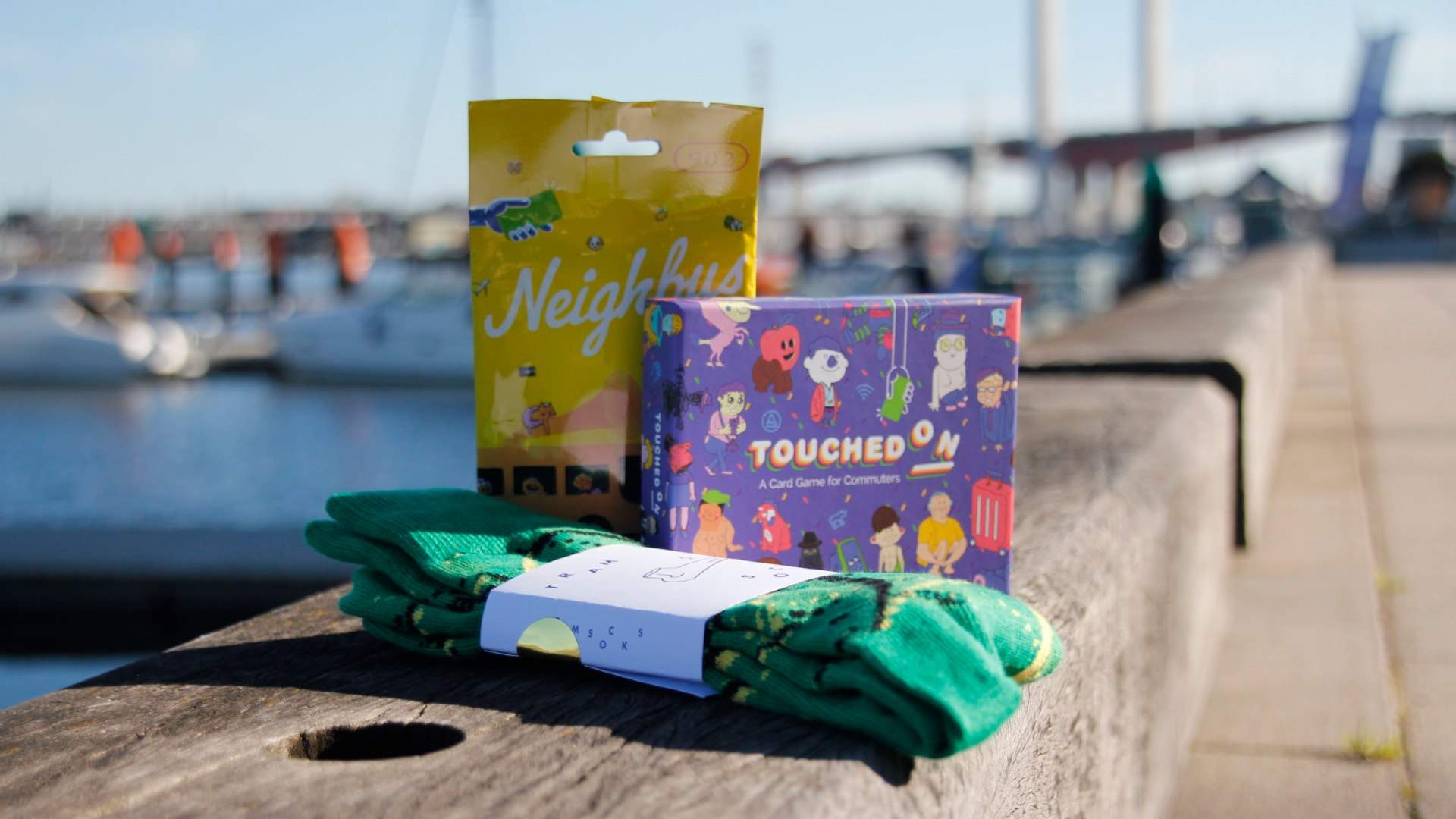 Now, after continued requests from sock-hungry Melburnians, the locally made hosiery is available once more, with a fresh batch of sock stock up on Touched On's online store. The Tram Socks come in two different sizes, clocking in at $17 a pair. While you're there, you can browse and buy a bunch of other Touched On goodies, from colouring books to the OG commuter-inspired party game.
You can nab yourself a pair of Tram Socks from the Touched On website. Shipping is a $5 flat-rate Australia-wide, with free delivery for orders over $30.
Published on July 16, 2020 by Libby Curran