DESIGN & STYLE
State Library Victoria Is Almost Ready to Unveil Its Full Multimillion-Dollar Makeover
After almost five years of planning and construction, the CBD site will reopen this December.
State Library Victoria Is Almost Ready to Unveil Its Full Multimillion-Dollar Makeover
After almost five years of planning and construction, the CBD site will reopen this December.
It's been almost five years and a cool $88.1 million in the making, but Swanston Street's iconic State Library Victoria is finally just weeks away from unveiling the finished product of its ambitious makeover.
As Australia's oldest and busiest public library, the historic site was well due for a revamp, and a mix of donations, public contributions and support from the Victorian Government has seen it finally come to fruition. The library's slated to open its doors and show off its new look on Thursday, December 5, sporting a big increase in public space and around 70 percent more seating than before. Which means it'll be a whole lot easier to wrangle a table and hit the books.
The site's set to enter its next phase of life armed with a suite of new features and services, headlined by a striking new Swanston Street entrance, complete with modern foyer and plenty of digital upgrades.
The library's many spaces have been refurbished and reimagined for public use. The original heritage reading room is now The Ian Potter Queen's Hall, and will be a library space by day and an events space by night. Hansen Hall will act as a space that can be used for meetings and projects, and, courtesy of the John and Myriam Wylie Foundation, a new exhibition space known as the Victoria Gallery is set to launch at the end of October.
The building will also be separated into newly named quarters. If you're a small business owner, you'll want to make use of StartSpace in the Ideas Quarter, a new service featuring co-working spaces, free support for start-ups and business-oriented meet-up events. You might also find yourself attending lectures, conferences and workshops in the new Conversation Quarter.
The other two quarters are for kids — talks and events will take place in the schools-focused Create Quarter, and the Pauline Gandel Children's Quarter is specifically for families and children.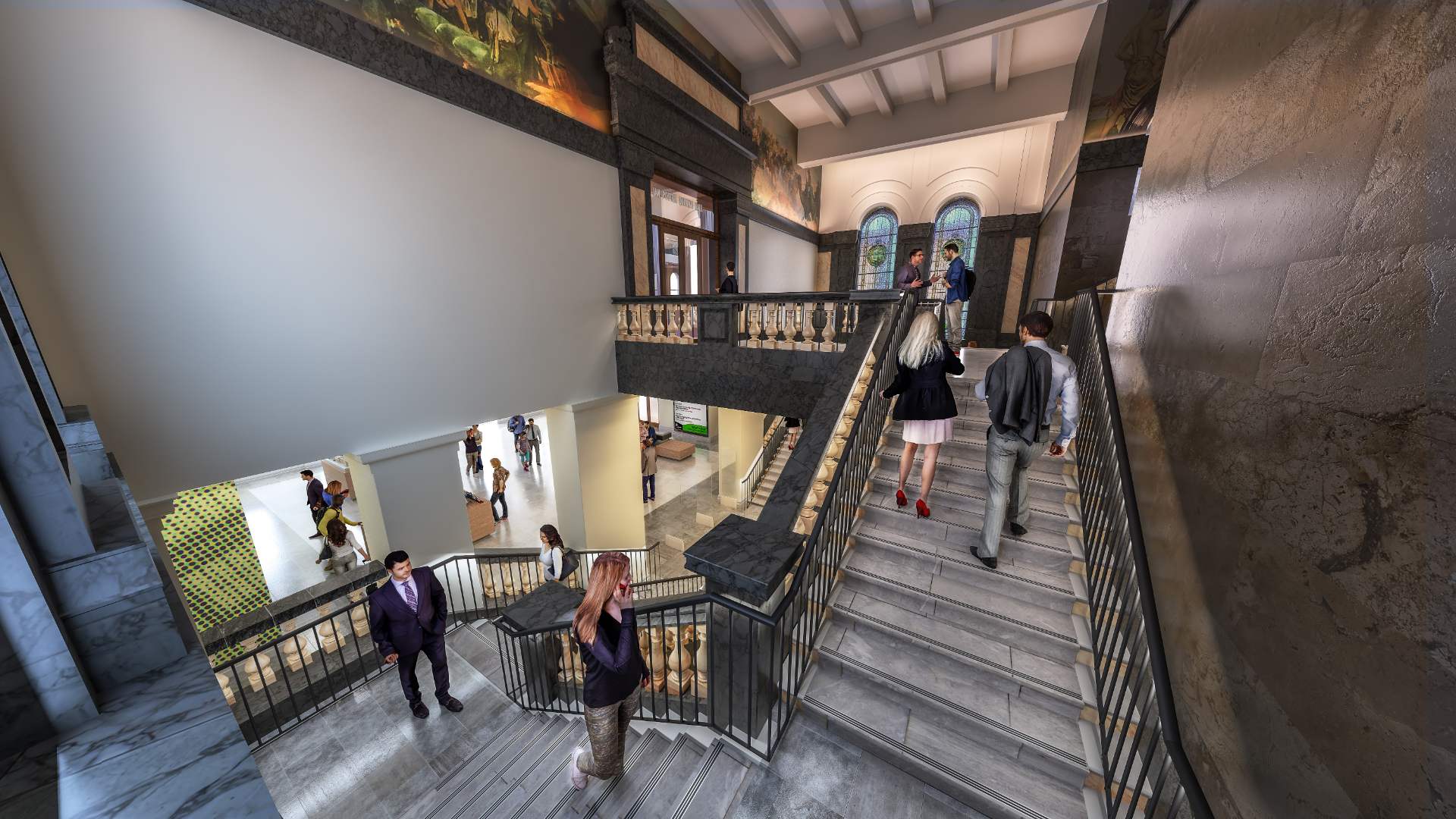 The first stage library's revamp opened in September last year, including a new Readings bookstore, a new cafe called Guild and a revitalised Russell Street entrance. Anyone who spend their lunch breaks on the State Library lawn will be happy to have the front facade and entrance back up and running.
The redevelopment, dubbed Vision 2020, has been brought to life under the guidance of Australasian design firm Architectus, along with Scandinavia's Schmidt Hammer Lassen Architects.
The State Library Victoria is set to reopen to the public on Thursday, December 5.
Published on October 03, 2019 by Libby Curran