DESIGN & STYLE
These Custom Walnut Turntables are Kickstarter's Latest Gem
You've never played 'Norwegian Wood' like this.
These Custom Walnut Turntables are Kickstarter's Latest Gem
You've never played 'Norwegian Wood' like this.
---
Fans of stunning audio design and generally beautiful things, listen up. There's a father/son duo in Seattle who want to take your money and turn it into a stunning, stunning wood turntable. You've never played 'Norwegian Wood' like this.
Silvan Audio Workshop is one of Kickstarter's latest gems, unearthed by Stoney Roads and seemingly worth every last cent in your piggy bank. Created from individual slices of wood, and audio components from English turntable specialists Rega — including a glass platter for your record, one beautiful tonearm and a low vibration, low noise belt drive — these Silvan turntables are all constructed by hand by the Walters.
The Silvan comes in three different models: the Archer, the Champion and the Sampo (increasing in quality of parts as you spend more, obviously) and they'll even align the cartridge and set the counterweight so you can plug in and play. The turntables range from $750 up to $2250, so they're pretty exxy. But hey, handcrafted walnut decks were never going to come cheap.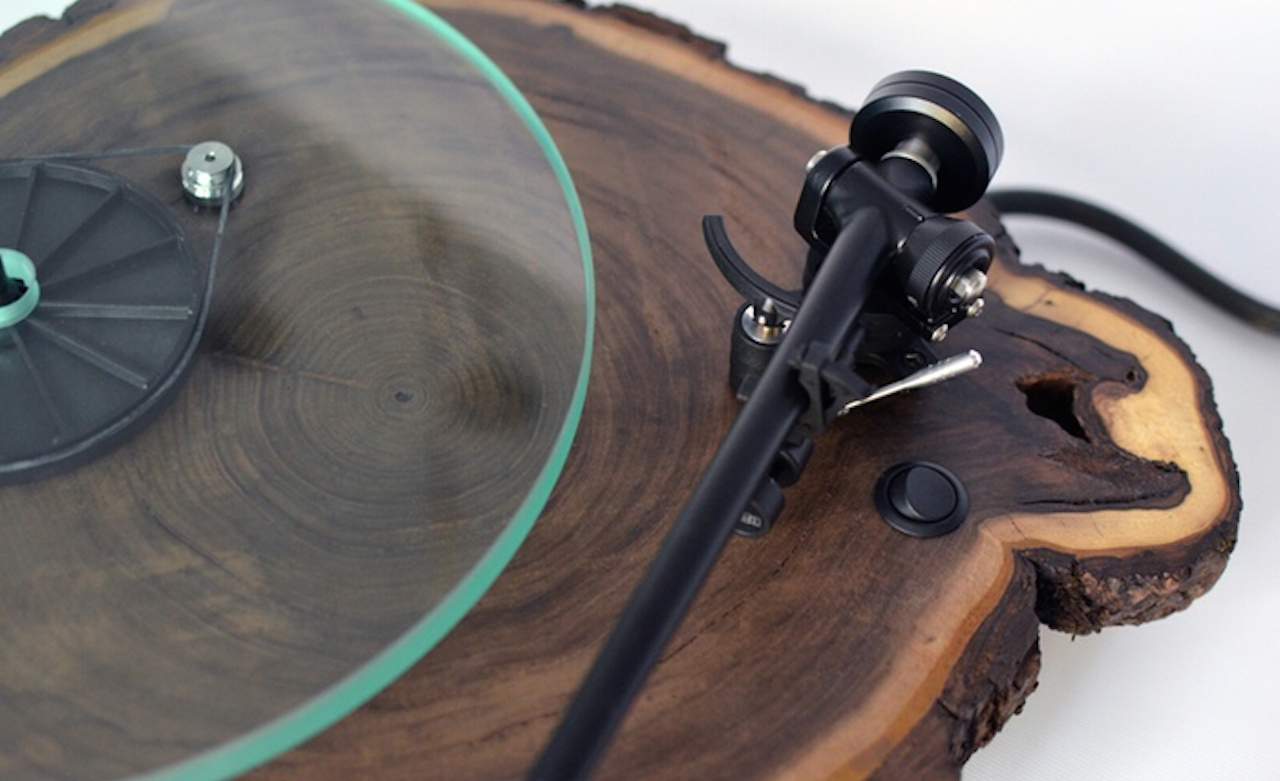 "Our vision is to make one-of-a-kind objects of art that will be the centrepiece of any home entertainment system," says the Kickstarter schpiel. "We believe that if your music is unique, if it has soul and life and beauty, the things you use to play it should have all the same character. Mass-produced just isn't good enough."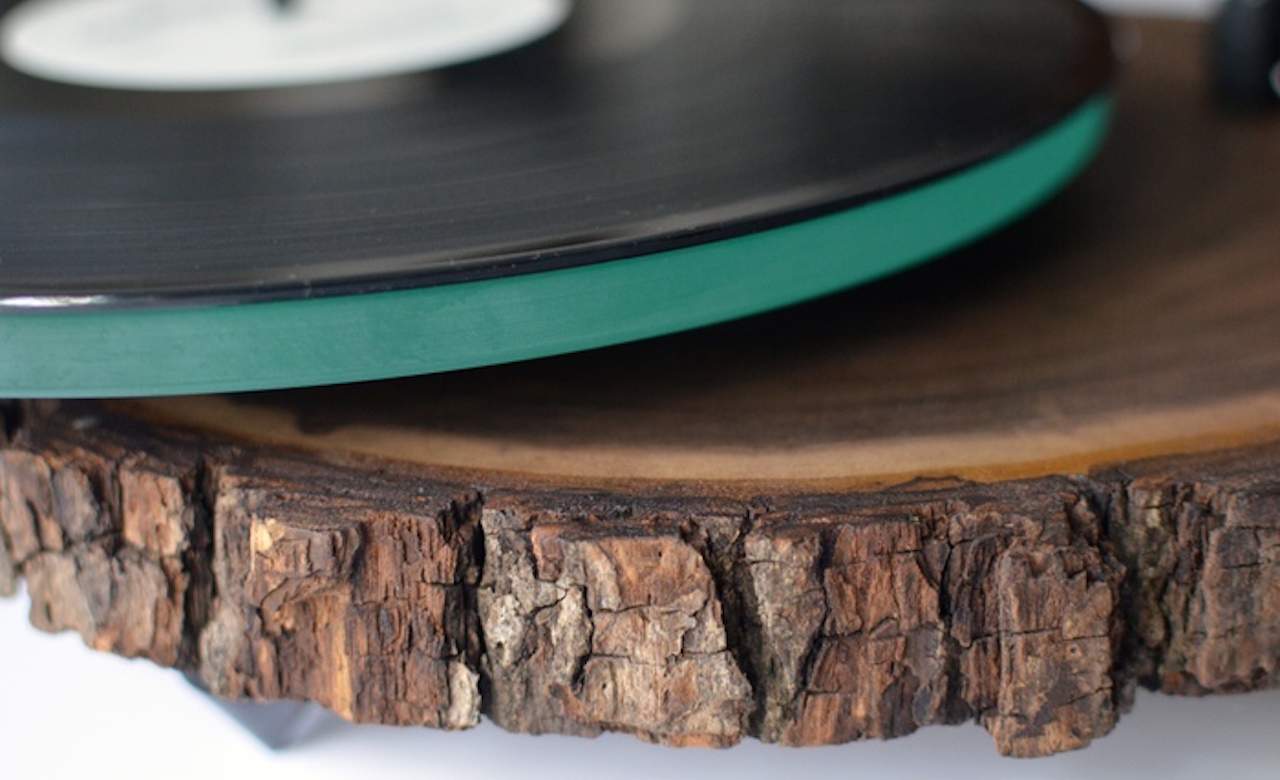 Silvan are looking for $14,000 to fund their workshop, so they can crank out more turntables in an more efficient space with less sawdust in every crevice — and get a little publicity while they're at it. Plus, they don't live in the same town, so schleppin' back and forth to your dad's house gets pricey. At the time of writing, they've raised $6,152 so far, from just 44 backers. Perks range from stickers and posters for teeny donations, and whole turntables in the $2250 realms.
UPDATE 25/2: It's been brought to our attention that a company called Audiowood has been doing an undeniably similar design since 2009. Maker Joel Scilley told us, "The copy's concept is the same down to the same parts used, glass platter, spike feet, etc. My original design is the 'Audiowood Barky Turntable'. Silvan Audio knew the design already existed and are presenting it as their design... I've asked them to stop stealing my intellectual property, and to remove their Kickstarter, and so far they have refused. "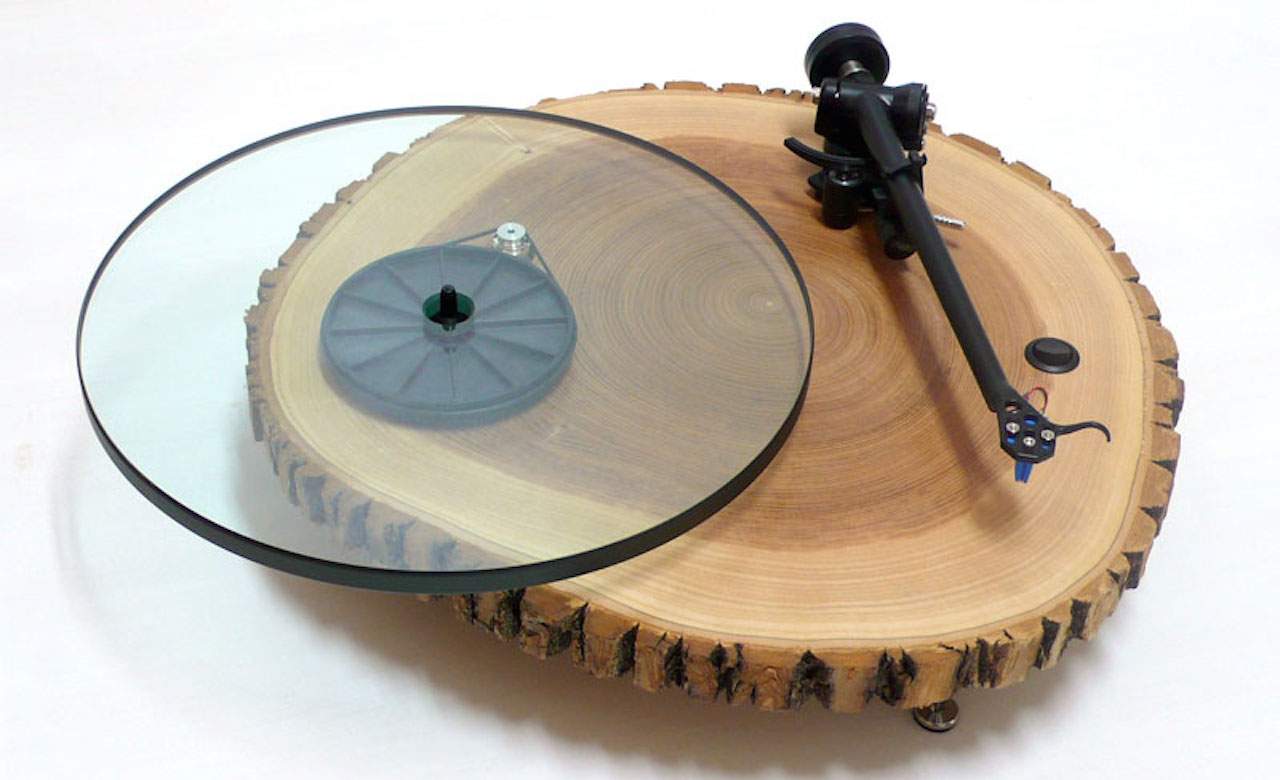 Silvan Audio issued this statement yesterday on Facebook:
"It's been a very big day, with coverage from a bunch of places (Hello, Boing Boing, Alternative Press, and Engadget! Thanks for the coverage!) and a good conversation with a great guy named Joel Scilley. Joel has a company called Audiowood, and he makes incredible things. One of them is a turntable very much like what we're making, so he's a bit put out that we'd be making what we're making.
"It might cost us some support (this whole thing could rub some of you the wrong way, and we completely respect that), but regardless of the impact, we owe you the respect of being completely open and transparent. We added an FAQ to the page today with this info, but we want to be even more proactively honest with you: we're doing something very similar to what Audiowood has been doing for a while. We were pointed to Joel's work during the build of our first turntable, and we still think it's absolutely awesome. Our initial idea was "original" in that we weren't copying anything we knew of when we set out, but of course it's no more of an Original Idea to us than it was to Audiowood or anyone else who's brainstormed or made something similar at some point. (Google the back cover of Jethro Tull's "Songs from the Wood" at some point.)
"Ultimately, what we're jumping into is the market of using factory parts in custom plinths. (Rega parts, specifically, because they're radically easy to work with, the quality is great, and the construction is very straightforward.) Audiowood is in that market, and others — hobbyists as well as resellers — are as well, making cool things from all kinds of materials. Our hope is that the world is big enough that all of us can continue to do a thing that we've really enjoyed so far without getting in each other's way.
"We don't have a corner on or a legal claim to Rega's parts, and we certainly don't have a claim to trees either, so our intent is honest and completely friendly competition in an area we arrived at sincerely and really believe we're completely free to work in.
"Some of you might be disappointed, or you'd rather support the guy who actually got into the shop and mass produced this idea first, and that's completely fine. The last thing we want is to damage Joel Scilley's business — he seems like a really good guy doing good, honest work. For those who want to enable us to go after an idea we also came by honestly, we appreciate the support."
Check out the Silvan Audio Workshop Kickstarter page here.
Check out Audiowood over here.
Via Stoney Roads.
Published on February 24, 2015 by Shannon Connellan