DESIGN & STYLE
A New Line of Merch Dedicated to Victoria's COVID-19 Response Commander Jeroen Weimar Has Been Released
His face now graces doona covers, cushions, tote bags and more — from the same artist who created last year's Brett Sutton designs.
This time last year, there emerged an unlikely hero of Victoria's COVID-19 pandemic: Victorian Chief Health Officer, Professor Brett Sutton. So enamoured were people, that the obsession spawned a whole line of merch emblazoned with his charming mug. Now, Ashley Ellis, the local artist behind those designs, has turned her talents — and, like many Victorians, her attentions — towards the state's COVID-19 response commander, Jeroen Weimar.
A regular face at Victorian press conferences and widely praised for his clear communication style, the eloquent Weimar has become the latest public figure to inspire a range of Ashley Ellis merch. You'll find doona covers, cushions, laptop sleeves, coasters, tote bags, wall clocks, stickers and even bath mats; all sporting a print of his face, available to buy now over at Ellis' Red Bubble online store. Fittingly, there's also a printed face mask in the collection.
According to Ellis, the requests for Weimar merch have been flooding in and now seemed like the perfect time to make it a reality. "As a former mental health social worker, I know better than anyone that a bit of gallows humour and light-heartedness can really help get people through in incredibly tough time," Ellis told Concrete Playground.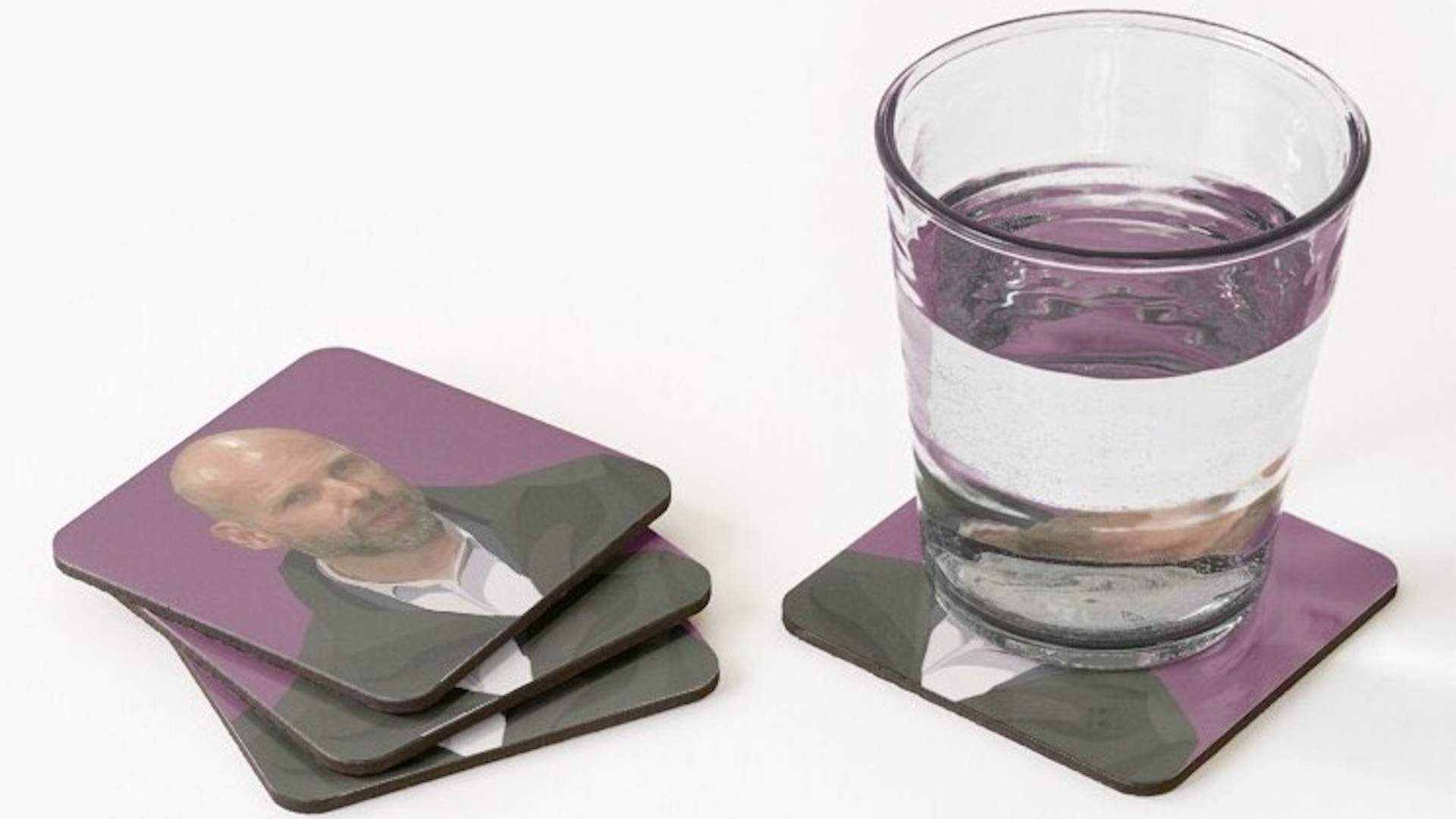 As for how the merch collection has been received by the man himself, it seems he's as humble as you'd expect. "Fortunately, when asked by a friend of mine who is an ex-colleague of Jeroen, he said it's causing great hilarity among his mates and has said he was 'rather incredulous' to be included in my 'pantheon'," Ellis said. "I'd never thought of my little drawings as a pantheon but I was very relieved to hear he didn't think I was a weirdo."
Also currently available on Ellis' online store are merch designs featuring Victorian Premier Dan Andrews, CHO Brett Sutton and the infamous 'I've done all of Brighton' lady from last year's lockdown.
Snap up some Jeroen Weimar-inspired goodies from Ashley Ellis' Red Bubble store and see more of her designs over on Instagram.
Published on July 19, 2021 by Libby Curran