DESIGN & STYLE
Check Out the Latest Plans for the Yarra's $300 Million 'Greenline'
The City of Melbourne's ambitious project features new green spaces, a six-metre-wide promenade and a new maritime heritage trail across four kilometres.
A stretch of the Yarra River's northern bank is one step closer to its much-anticipated transformation, as the City of Melbourne unveiled its latest plans for the Greenline project; six months after an initial proposal for the revitalisation project was shared.
The latest vision for Greenline will see the riverside precinct stretching from Birrarung Marr to the Bolte Bridge reimagined as one of the city's largest networks of green spaces, complete with a six-metre-wide waterfront promenade.
Unfolding across four kilometres, Greenline is set to incorporate a stack of new parkland, a new maritime heritage trail, and a series of waterside pedestrian boardwalks and bridges. It'll also feature a range of elements specifically to recognise the spiritual and historic significance of the Yarra River — Birrarung — to First Nations people.
The City of Melbourne's latest Greenline Implementation Plan identifies a range of different projects to be rolled out across the riverside stretch over the coming months.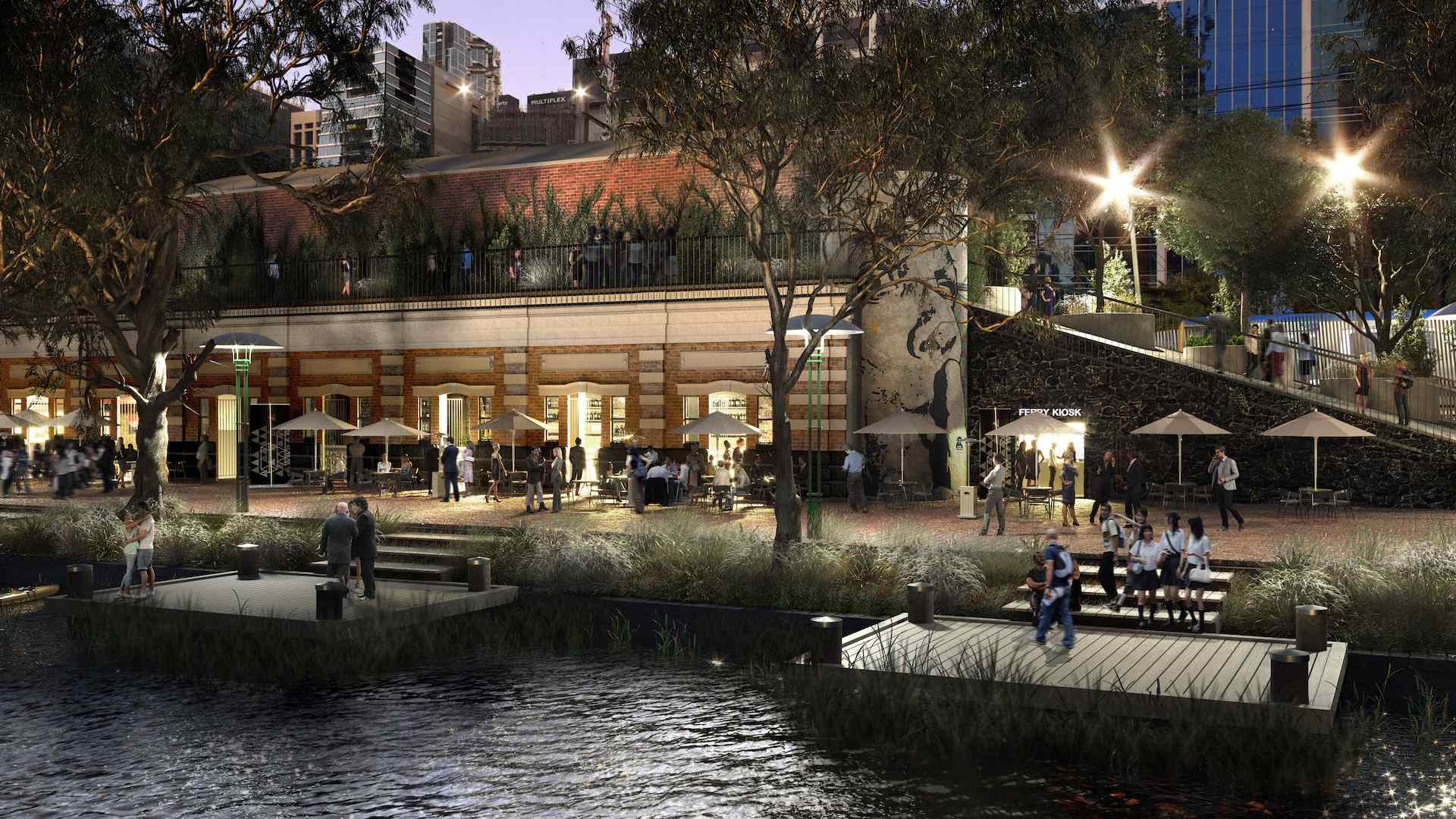 They include moves to improve biodiversity and tree canopy cover in an effort to attract more wildlife; installing a larger promenade through the Birrarung Marr precinct to welcome additional visitors; and a suite of upgrades for Flinders Walk to improve accessibility.
The Banana Alley vaults would also score improvements, with the area potentially used to host river-based activities in the future. And the Salt Water Wharf precinct would welcome a new park of its own, along with upgrades to Australian Wharf.
This final Greenline Implementation Plan was developed off the back of significant public consultation and feedback, including close consultation with the Aboriginal community.
The project is expected to cost up to $300 million. If approved, the council would seek funding from both the government and the private sector to bring the vision to life.
According to forecasts by the City of Melbourne, Greenline could attract $1 billion in economic activity and create up to 1,000 jobs.
The implementation plan is set to be considered by councillors on Tuesday, December 7.
You can check out the full Greenline Implementation Plan here. It will be considered by City of Melbourne Councillors on Tuesday, December 7. We'll keep you posted as to what happens next.
Published on December 06, 2021 by Libby Curran