The Queen Victoria Market Is Set to Score a New Pop-Up Park and Activation Space
The Market Square site will host a program of live music, art installations and community events during its two-year stay.
As Melburnians manoeuvred their way in and out of restrictions through the last 18 months of the pandemic, we've all discovered a newfound appreciation for the humble public park. As an unexpected byproduct of outdoor meet-ups (the least risky socialisation option), the city has begun to recognise the importance of green public spaces. Handy then, that Melbourne is set to score a brand new grassy space for picnics and al fresco gatherings with a new pop-up park to descend on Queen Victoria Market.
As part of the joint City of Melbourne and Victorian Government Melbourne City Recovery Fund, Market Square will be transformed into a new temporary park — clocking in at around the same size as the State Library Victoria forecourt. Currently home to an asphalt car park, this section of Queen Street will be reimagined as an open green space thanks to a cool $2 million investment.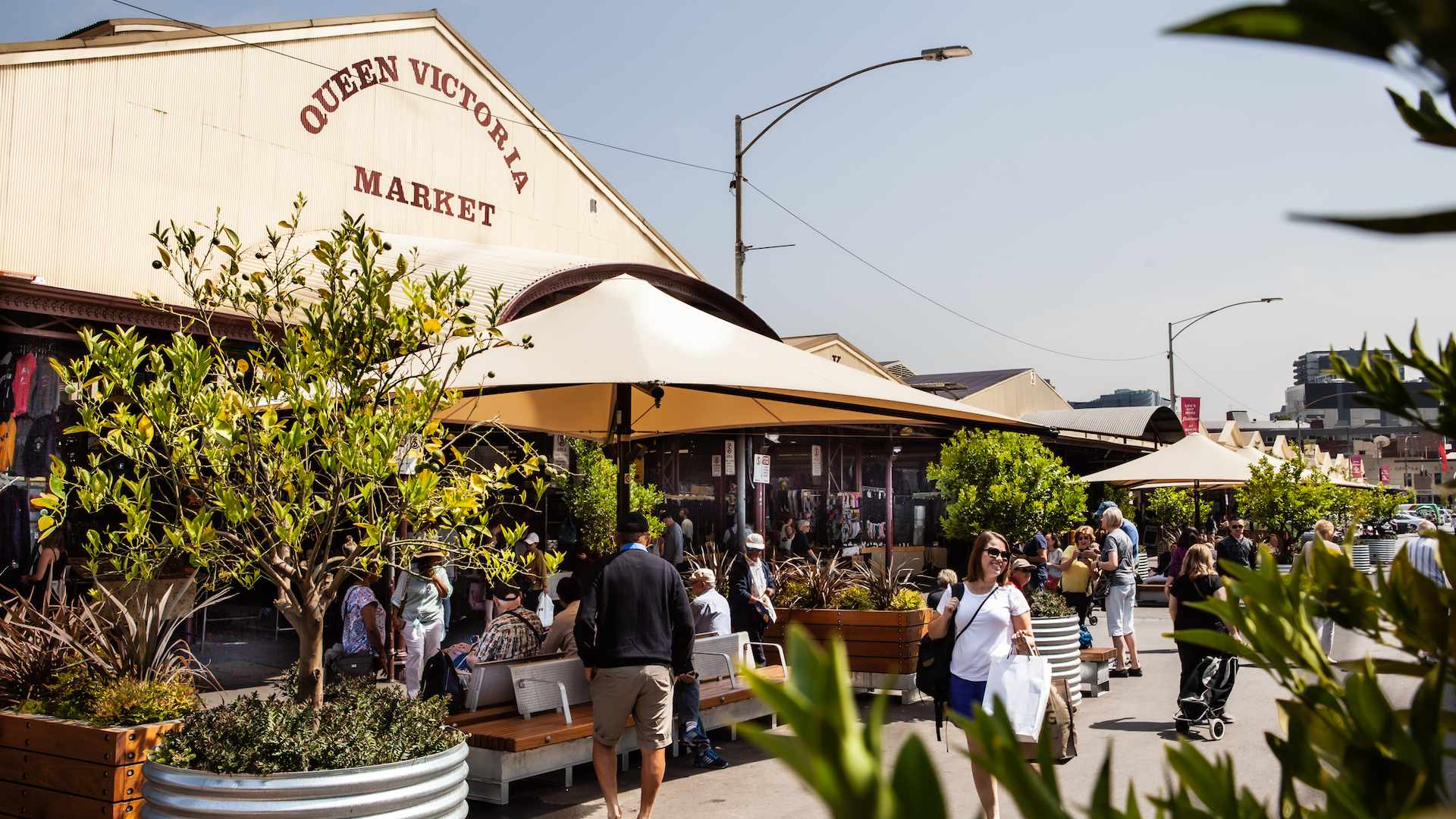 Once completed, the park is slated to remain for two years and play host to a program of live music, art installations, community events and recreational activities. It will also double as a comfy al fresco setting where marketgoers can chow down on any fresh purchases as well. The plan will require the removal of 115 existing outdoor parking bays, though the 500 new underground parking spaces recently unveiled within the adjoining Munro development should more than make up for any loss.
The pop-up park is just a taster of what's to come for the precinct, marking the first stage of an extensive plan to transform Market Square into 1.75 hectares of public open space. Earlier this year, the City of Melbourne also announced plans to pour nearly $40 million into redeveloping Queen Victoria Market, including upgrades to the historic sheds and a complete refurbishment of the food hall.
Work will begin on the Queen Victoria Market pop-up park this month. Once complete, it'll remain open for two years, as part of a larger market renewal project. You can read more about the plan on the City of Melbourne website here.