DESIGN & STYLE
Returnr Is Australia's New Reusable Takeaway Container Network
It's partnering with restaurants and cafes across the country — and Deliveroo.
Returnr Is Australia's New Reusable Takeaway Container Network
It's partnering with restaurants and cafes across the country — and Deliveroo.
If, like us, you're trying your best to ditch single-use plastic, then we have good news — this new company aims to help you do just that. Returnr is a new line of reusable takeaway food packaging that's partnering with restaurants, cafes and Deliveroo locations across Australia. And it wants to help put an end to disposable packing altogether.
Created by KeepCup co-founder Jamie Forsyth, the stainless-steel bowls and cups are marketed towards takeaway cafes and restaurants and food delivery services. They are 100-percent recyclable and designed to be regularly reused. And it looks like Forsyth's push toward sustainable food service practices is already working — since launching on a trial basis in Melbourne during late-2018, over 85,000 single-use plastic bowls have purportedly been saved from landfill.
Here's how it works: order from a participating restaurant (either in-person or via Deliveroo) and pay a $6 deposit fee for a Returnr bowl or cup. Return the container to a partner venue within the network, and you'll get your deposit back.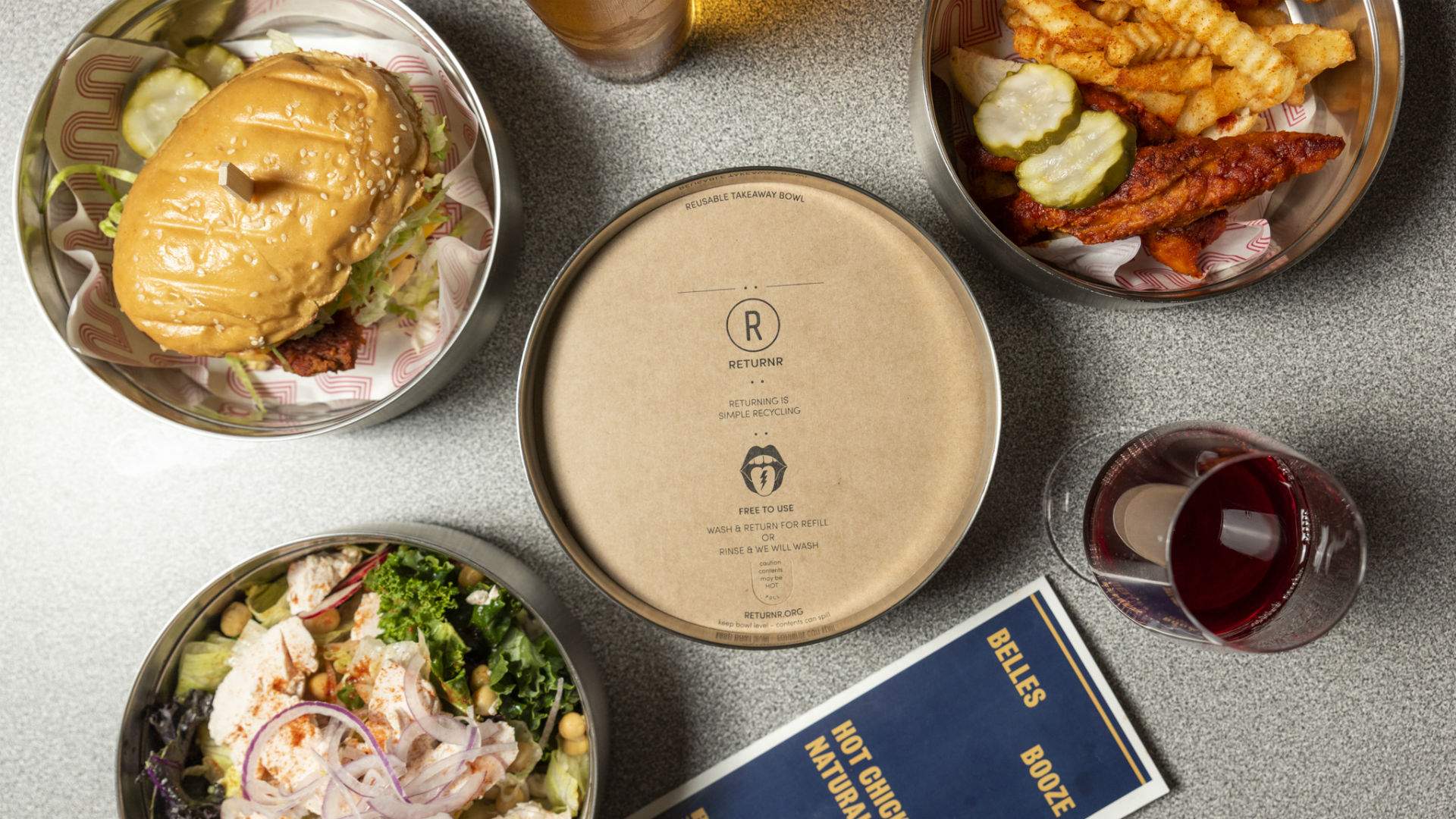 While Returnr is still in early stages, the product has big plans for the coming months, with a national expansion on the docket and more products launching soon, too.
At the moment, there are three participating venues in Sydney (Belles Hot Chicken Barangaroo, Regiment and Lize + Bath), one in Hobart and a whopping 28 in Melbourne (including Hanoi Hannah Elsternwick and Windsor, Belles Hot Chicken CBD and Tokyo Tina) — eight of which are also partnered with Deliveroo.
Keep an eye on this space, as we reckon you'll be seeing Returnr in many more CBD locations by the end of 2019.
Find Returnr at 34 partner venues across Sydney, Melbourne and Hobart. Keep an eye out for new ones launching soon.
Published on July 03, 2019 by Marissa Ciampi