DESIGN & STYLE
This Is What a Safer and More Cyclist-Friendly Sydney Road Could Look Like
You can now vote on the five possible designs.
This Is What a Safer and More Cyclist-Friendly Sydney Road Could Look Like
You can now vote on the five possible designs.
---
If Sydney Road's propensity for crashes and cycling incidents gives you the heebie-jeebies, here's some very welcome news: locals now have a big say in its future, with VicRoads seeking community feedback on its latest designs for the troublesome stretch.
The well-known four-kilometre corridor, which runs from Brunswick's Park Street up to Bell Street in Coburg, is currently shared by trams, cars, pedestrians and cyclists. And it saw a whopping 223 casualty crashes in the five years preceding December 2018 alone.
The troubles spurred the creation of the Sydney Road Improvement Project, which has seen VicRoads team up with Moreland City Council, the Department of Transport, Bicycle Network Victoria, Yarra Trams, RACV, local traders and community groups, to hatch a plan to redesign and improve the high-use road.
The resulting five designs for Sydney Road's overhaul are now up for public discussion, with locals encouraged to vote for their favourite and share feedback via a VicRoads survey.
Proposed improvements across the five options include adding raised tram stops and removing surrounding parking, implementing a parking ban during peak periods to make way for a wider bike lane, and creating a dedicated tram lane for use during peak times. Option 3 suggests removing parking completely, in favour of a protected bike lane, extended footpaths and extra space for trading and trees.
OPTION 1A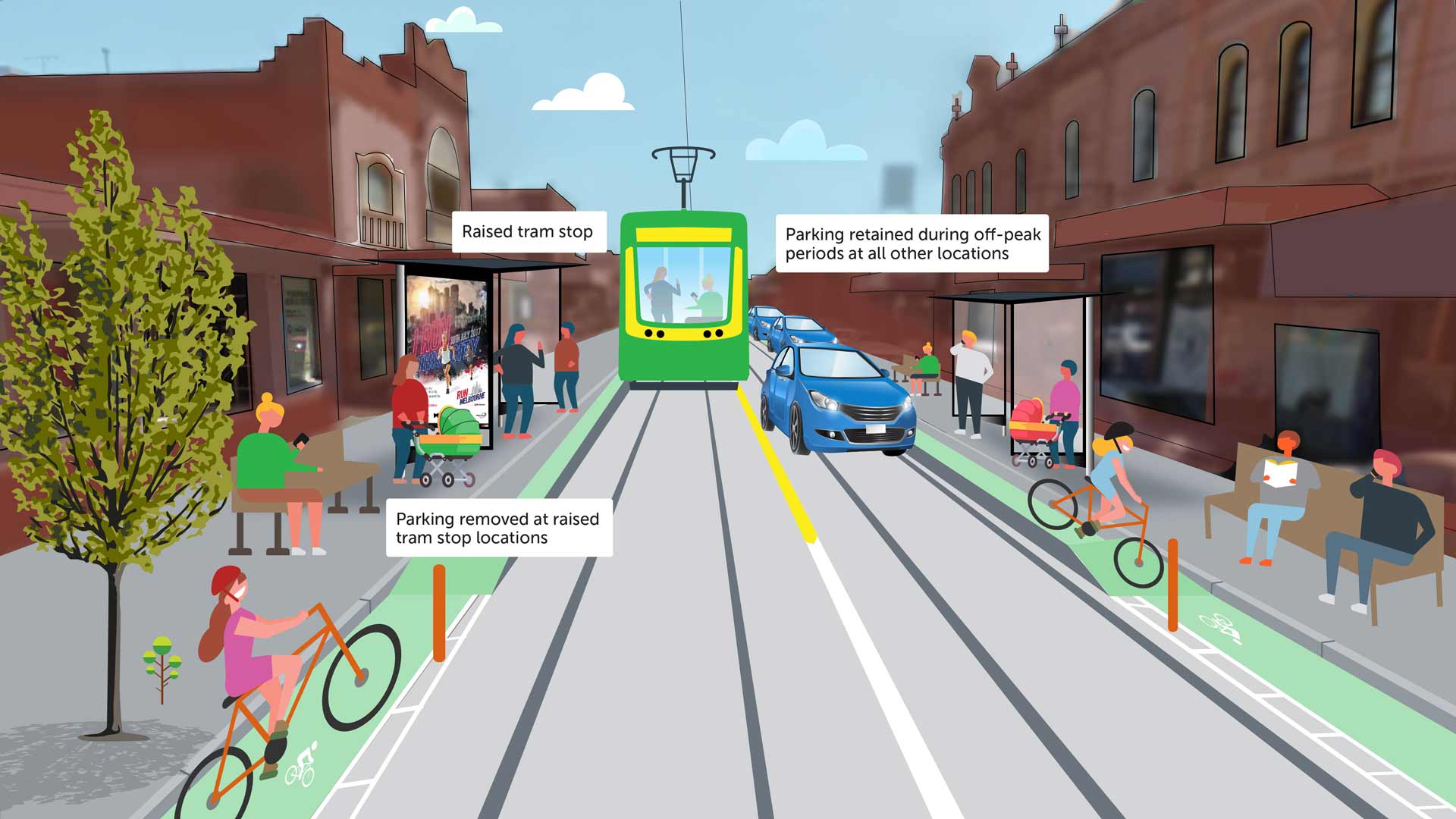 OPTION 1B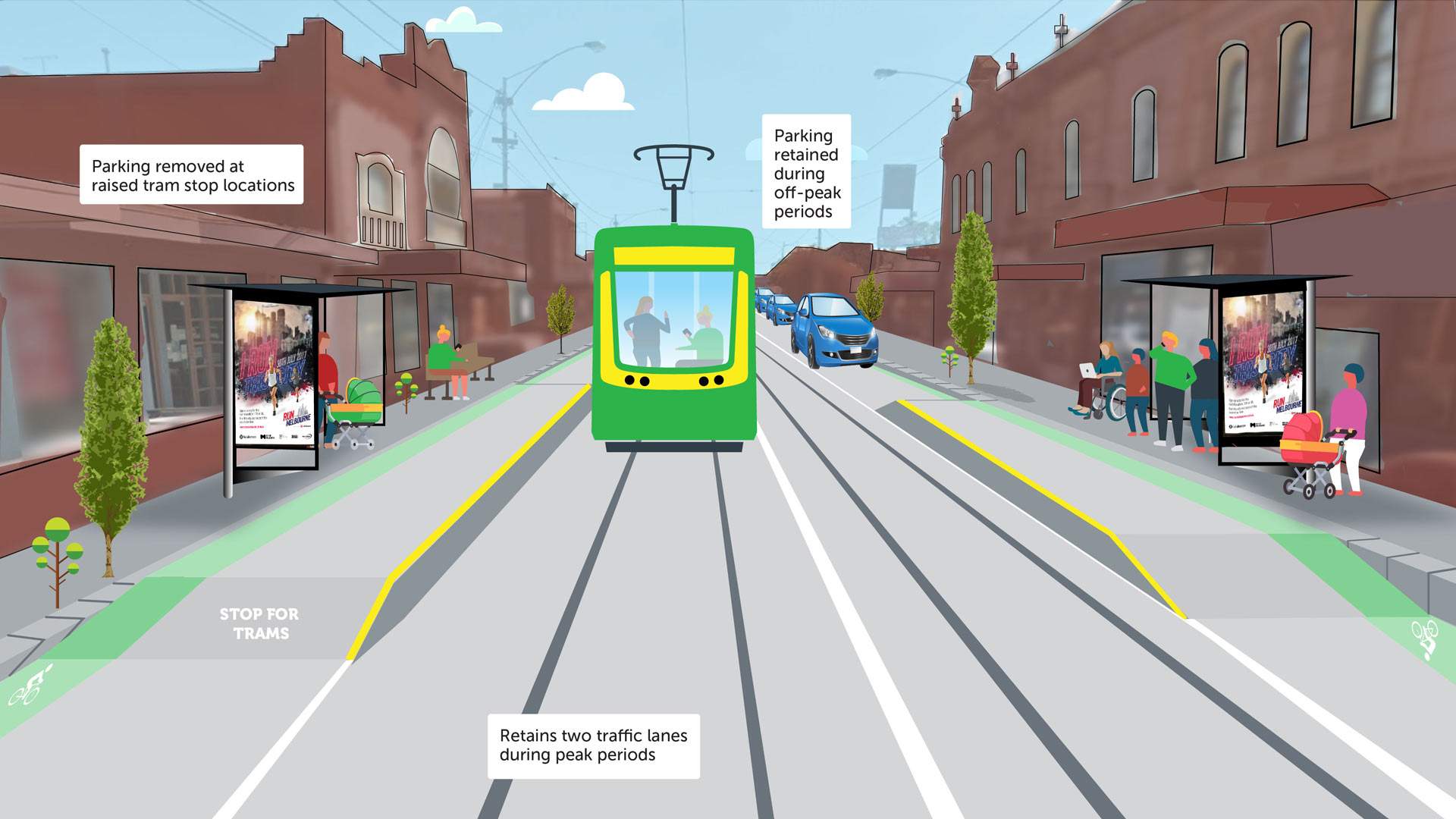 OPTION 2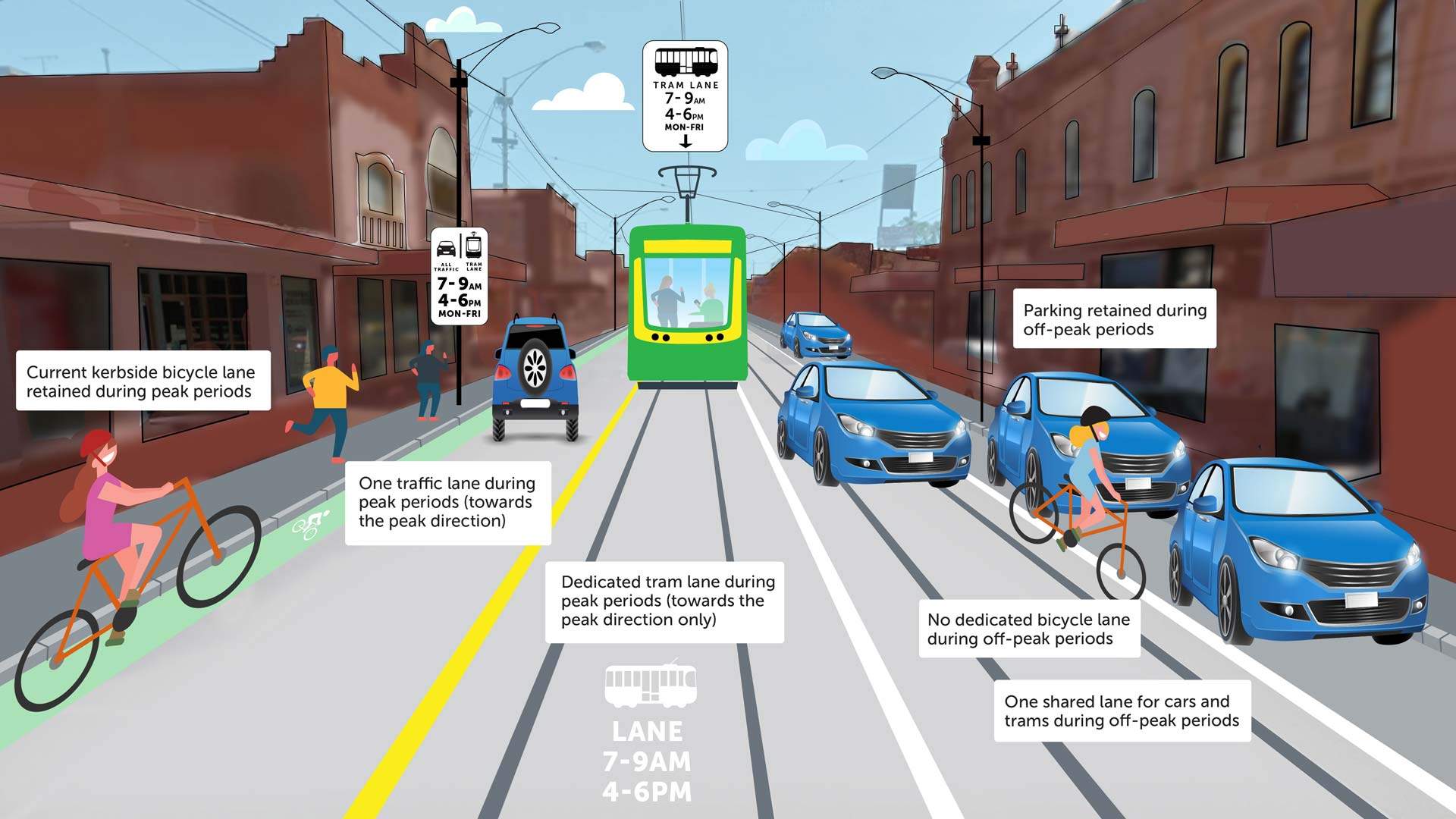 OPTION 3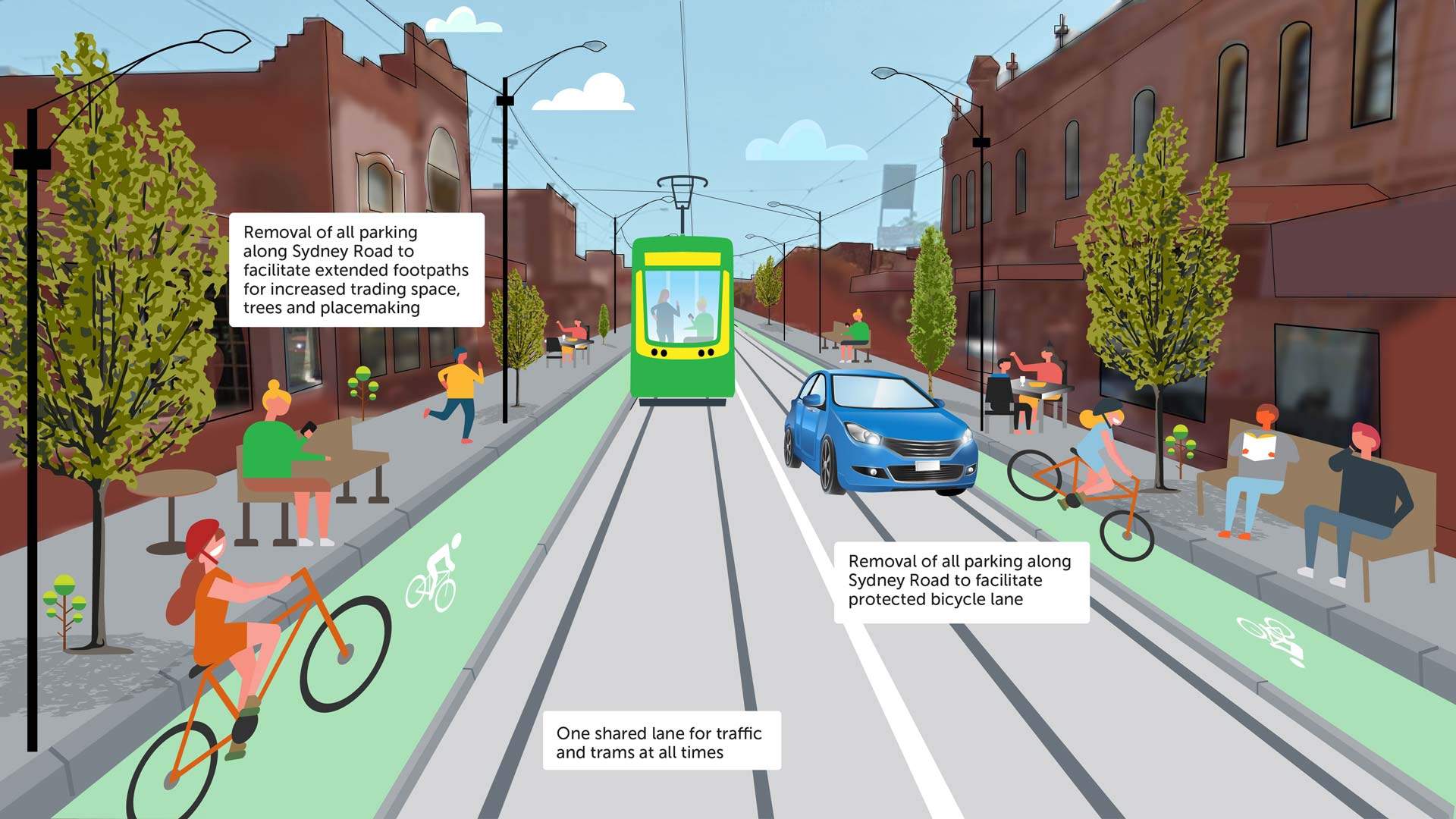 OPTION 4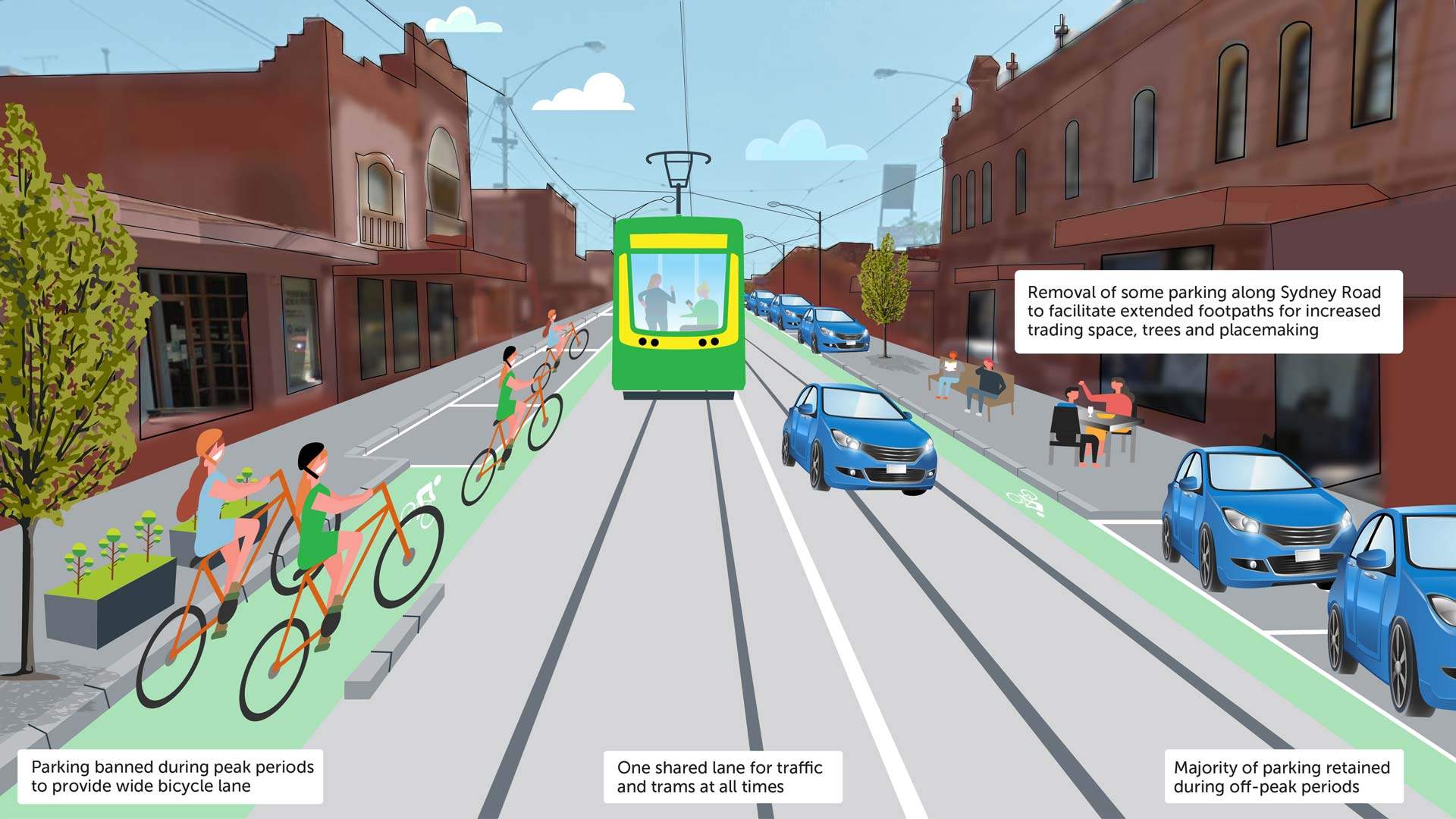 The Sydney Road Improvement Project proposals will be online for public feedback until midnight on Sunday, July 14.
Top image: WikiCommons
Published on June 27, 2019 by Libby Curran