FOOD & DRINK
Everleigh-After
This true feast for the senses is a collaboration between The Everleigh, Peter Gunn and new creative culinary concept SSIXX.
As Melbourne's legendary food scene embarks on a necessary shake-up to suit the post-lockdown age, we're set to see plenty of clever and out-of-the-box events landing on our culinary calendars. That includes Everleigh-After — a multifaceted, art-filled dining experience from new culinary concept SSIXX, which hits Melbourne from Friday, February 5 till Sunday, February 28.
This envelope-pushing event serves up a multi-sensory fusion of visuals, sonic delights, food, drink, art and aromas, in a collaborative effort between famed cocktail haunt The Everleigh, Ides' renowned chef-owner Peter Gunn and SSIXX's founder Philip Bucknell (who has imagined creative experiences for the likes of The Met Costume Gala, MOMA and New York Fashion Week). Taking place across a limited run of sittings Tuesday-Sunday evenings, Everleigh-After features a series of intimate 14-person communal dinners, held within a futuristic cube at Fed Square.
Yes, it's set to be an immersive, otherworldly affair, offering a simultaneous feast for all the senses. And, while it comes in at a cool $260 a pop, this one aims to blow all your previous food experiences out of the water.
While the visual splendour, bespoke scents and aural offerings unfold, guests will also enjoy a lineup of specialty Everleigh cocktails, carefully matched to a four-course feast. Much is being kept under wraps for now, though you can expect to taste a masterful reworking of Gunn's iconic Black Box dessert somewhere along the way — a much-loved Ides creation made famous after an appearance on MasterChef Australia.
It seems that Melbourne is just the beginning, too. The minds behind Everleigh-After have confirmed the concept is a "travelling experience", imagined "in collaboration with culinary experts, artists and designers Australia wide."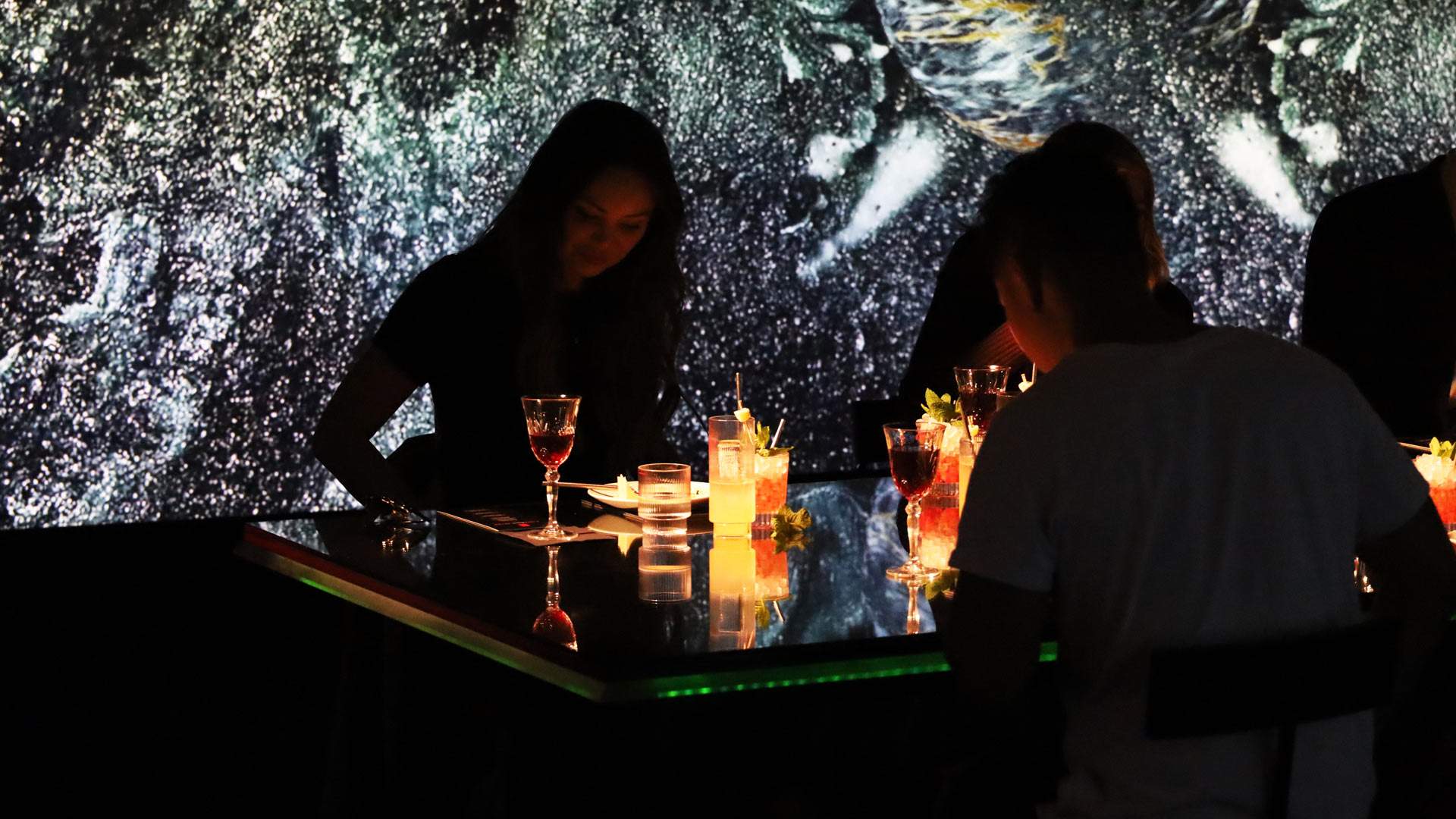 Food & Drink

Saturday, April 24 - Saturday, April 24

The Ascot Lot
Food & Drink

Friday, January 22 - Sunday, May 2

Sandridge Wharf