FOOD & DRINK
Free Fries at Lord of the Fries
It's doling out free shoestring fries to celebrate National Fry Day.
Despite also serving up everything from all-day breakfast to ice cream sandwiches, we still think that fries are the best thing about Lord of the Fries. It's right there in the name, after all. The chain's chips are particularly tasty — as made with Australian potatoes and cooked in a cottonseed sunflower oil blend.
There is one thing better than Lord of the Fries' titular dish, however. That'd be free fries from the chip-loving establishment. And on Tuesday, July 13, the vegan fast food joint is giving away just that. Free. Fries. Yes, really.
To snag free fries on Tuesday, you'll need to head to your chosen Melbourne store — there's 14 of them to pick from — between 1–2pm, and you'll be gifted a serving of shoestring deliciousness. You don't even have to purchase any vego nuggets to redeem them. There is a limit of one freebie per person, though, so take that into consideration if you're feeling particularly peckish. You'll get your choice of classic sauces, too.
And if you're wondering why, that's because it's National Fry Day. Of course it is.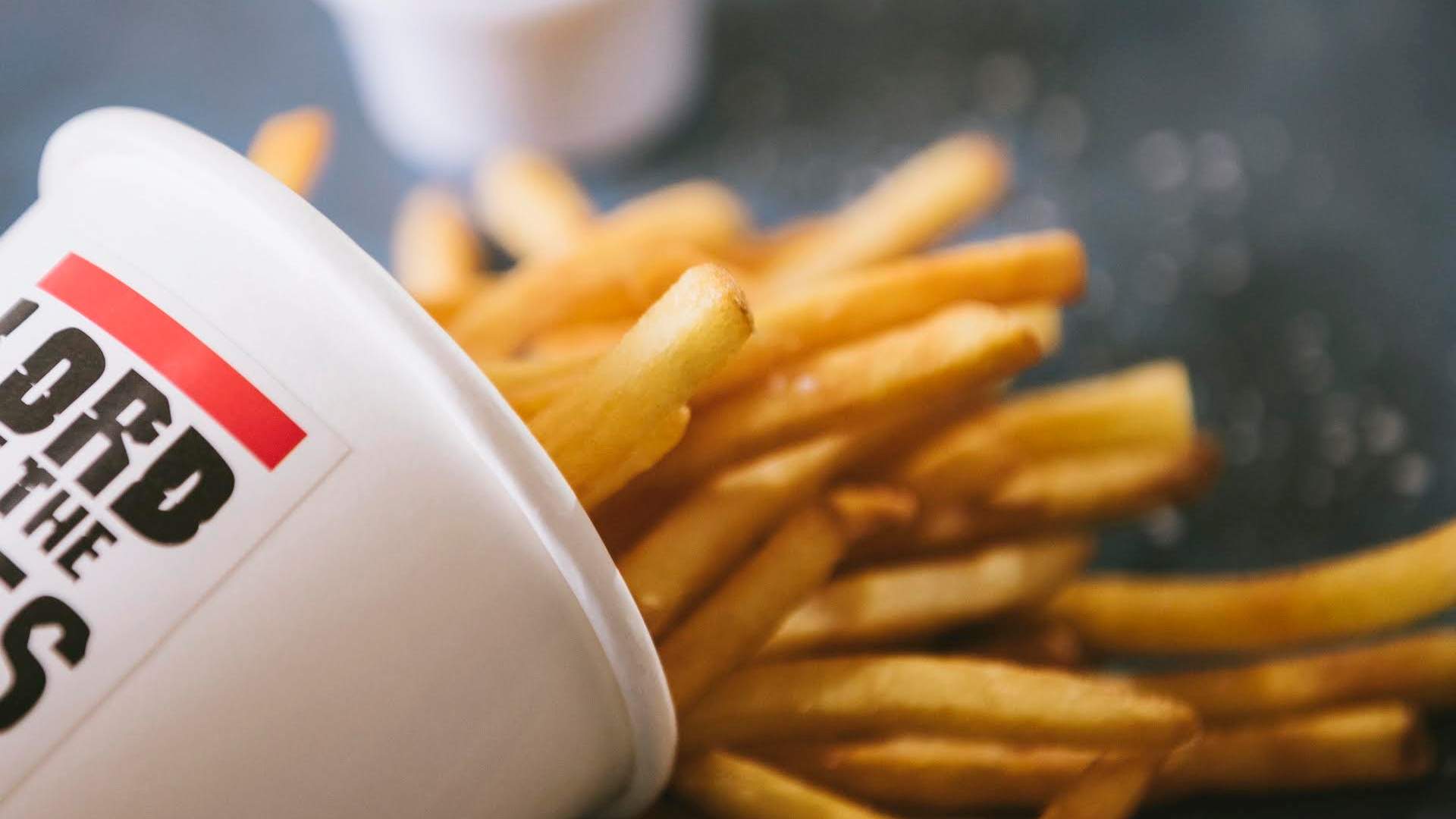 Food & Drink

Thursday, November 18 - Thursday, November 18

Various locations across Melbourne

Food & Drink

Tuesday, November 30 - Sunday, January 2

El Camino Cantina Fitzroy

Design & Style

Friday, December 17 - Friday, December 17

The District Docklands

Food & Drink

Friday, December 3 - Friday, December 24

Railway Reserve

Food & Drink

Friday, December 31 - Friday, December 31

Various Melbourne locations

Food & Drink

Saturday, February 26 - Saturday, February 26

The Timber Yard
Food & Drink

Friday, November 5 - Tuesday, February 22

Koko Black Royal Arcade

Food & Drink

Saturday, November 27 - Saturday, November 27

Degraves Subway Campbell Arcade

Food & Drink

Friday, November 19 - Thursday, March 31

QV Melbourne