FOOD & DRINK
Free Pizza Party
Lucky Coq and Bimbo are known for their $5 pizzas — but at this party you can score one for free.
They're the two long-running legends of Melbourne's budget-friendly pizza game: Bimbo in Fitzroy, and its southside counterpart Lucky Coq. And on Sunday, February 9, the two are helping locals wrap up the weekend in hot, cheesy style, joining forces for a multi-venue pizza party packed full of freebies.
While both bars are famed for their $5 pies, the two much-loved haunts are one-upping that and giving one free pizza to every punter who swings by between 5pm and 7pm. You'll have your choice of any pizza off the regular menu, too — think, a classic margherita; the bacon, egg and anchovy-topped Caesar; or the Cheesy Steak's combination of beef, barbecue mayo and caramelised onion. Just note that the kitchen won't be able to make any alterations.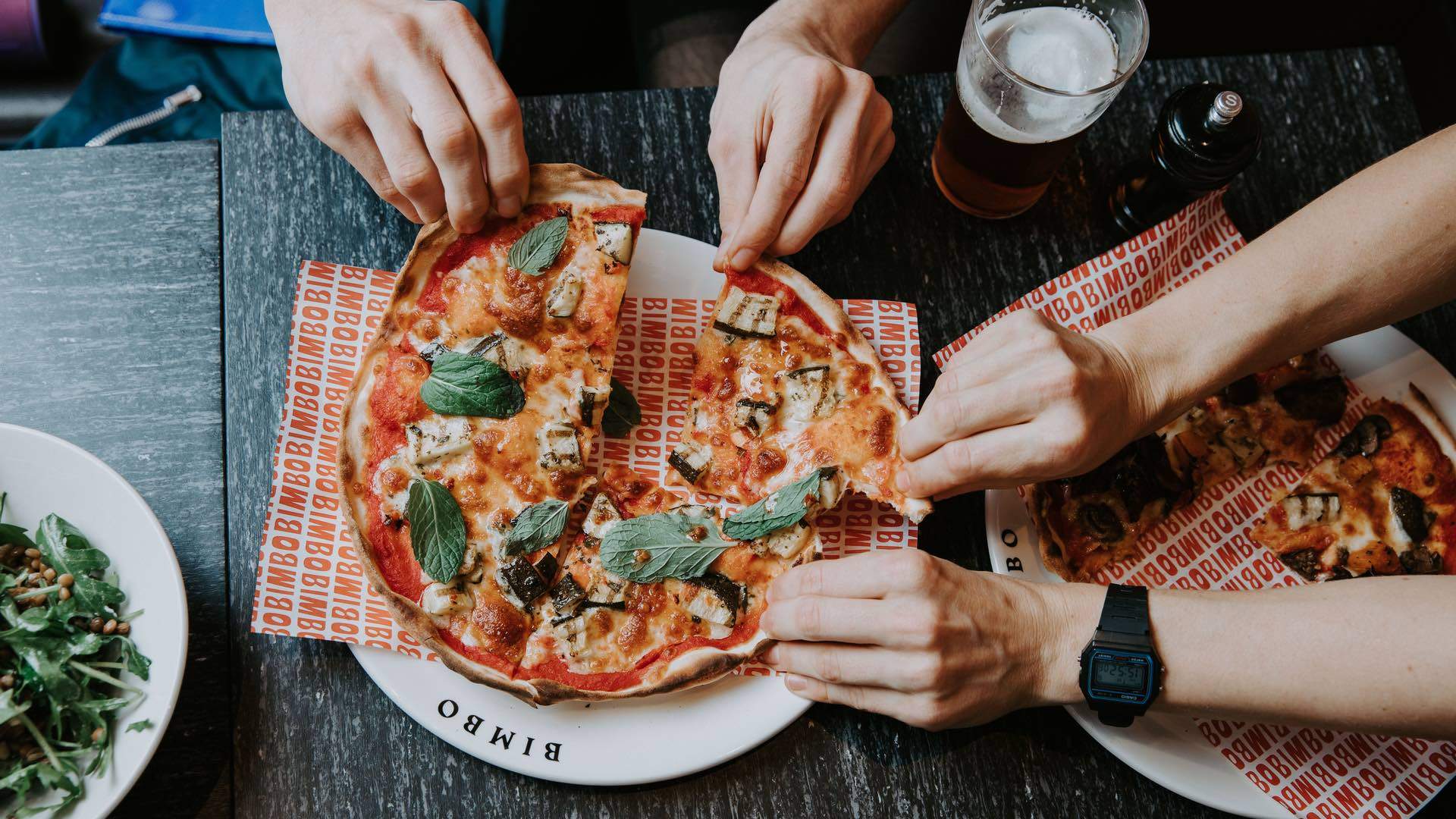 In a double win for your wallet, the two free pizza parties also coincide with Lucky Coq and Bimbo's 5–7pm happy hour deals. You can pair those free slices with $6 wines, schooners and house spirits. And, after 7pm, pizzas are just five bucks — like they are all day, every day.
Find your free pizza pie from Bimbo on the corner of Rose and Brunswick streets, Fitzroy) and/or Lucky Coq at 179 Chapel Street, Windsor.
First image: Lucky Coq; All other images: Bimbo by Kate Shanasy.
Food & Drink

Friday, September 24 - Sunday, October 31

The Cornish Arms Hotel

Food & Drink

Monday, September 13 - Sunday, October 31

Online

Food & Drink

Thursday, September 9 - Friday, October 1

Online
Food & Drink

Friday, September 24 - Sunday, October 31

The Cornish Arms Hotel