ARTS & ENTERTAINMENT
Globe Alley First Birthday
The Chinatown bar is celebrating its birthday with a big free party and lots of free burgers.
From the same minds behind The B.East, Globe Alley is an inclusive dive bar with a rock 'n' roll edge, free live music, good times till late and a solid spread of vegan eats across its menu. And, suitably, it's celebrating its first birthday with a lot of all three.
After 365 days in the Chinatown space, the venue is throwing a huge free party on Friday, February 28. Expect tunes from the likes of Byron Bay's Dicklord, trio Bitch Diesel, pop glamers Smooth and heavy metal band Atomic Riot. There'll be DJ sets from Joegia Maq and DJ Ruari, too.
If you get there early, and we suggest you do, you'll find $2 sliders and $5 Jack Daniel's and cokes, frozen margaritas and pots from 4–6pm. Oh, and free burgers, too. Yep, 100 free vegan and meat burgers will be available from 4pm — so, rock up early if you want one.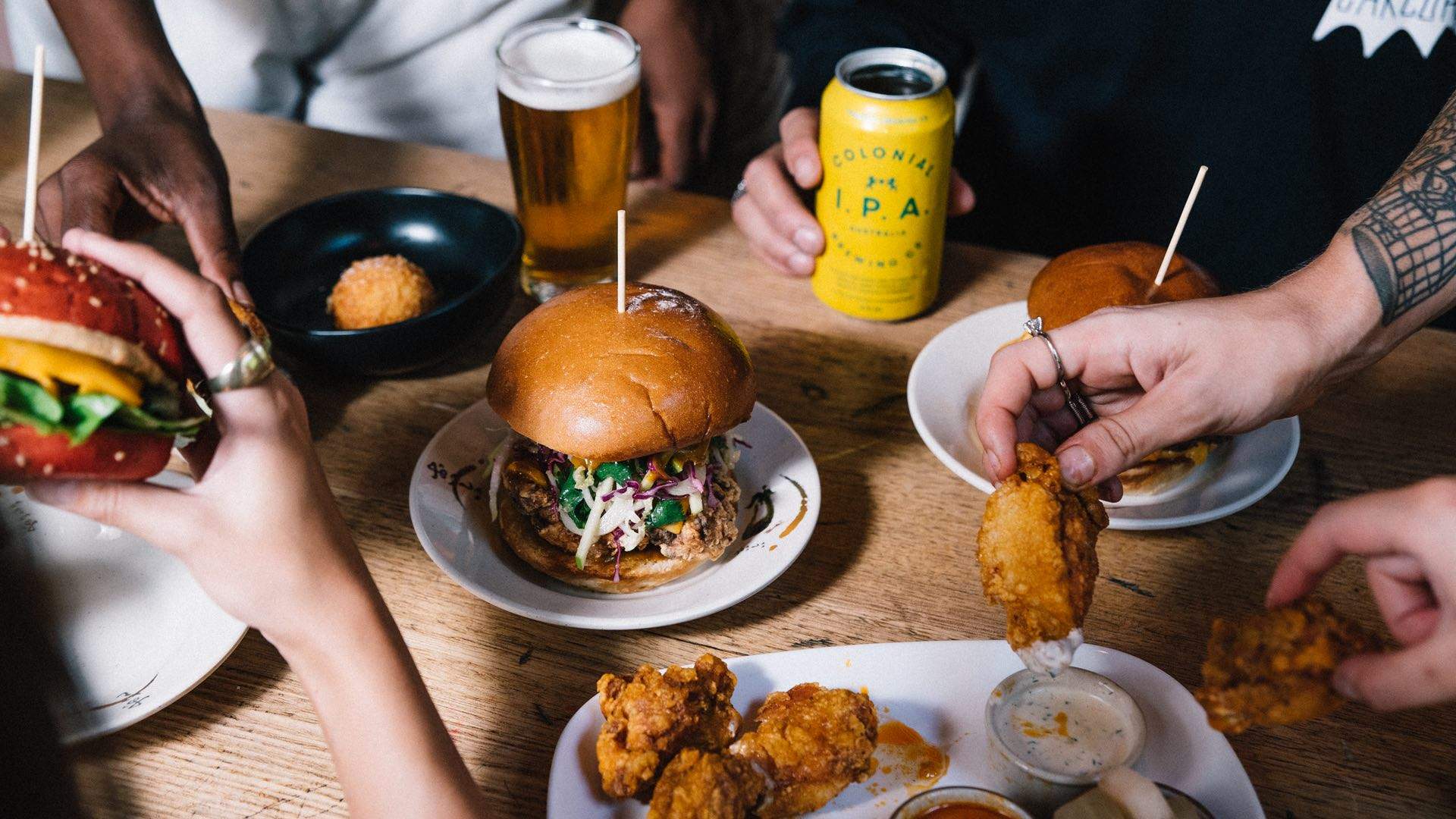 Updated February 28, 2020
Food & Drink

Saturday, October 16 - Saturday, October 16

Terror Twilight

Food & Drink

Saturday, October 23 - Saturday, October 23

Southern Cross Lawn, Royal Botanic Gardens

Food & Drink

Thursday, October 28 - Sunday, October 31

Adelphi Hotel