Hot Sauce and Chilli Festival 2022
Feel the burn with a day of spicy eats, hot sauce stalls, chilli-tasting competitions — and a drink so fiery it requires a waiver.
Melbourne's been busy reminding us that winter is well on its way, yet we forecast a scorcher in the inner-north this weekend. On Saturday, May 14, Welcome to Brunswick is firing up for the return of its tongue-numbing Hot Sauce and Chilli Festival.
The day's main event is the infamous Hot Sauce Taste Challenge, where a bunch of brave punters will consume 10 of the world's fieriest condiments in ascending order of burn, before finishing off with a ghost pepper chaser. If you're game, simply sign up on the day — the grand prize is a trophy and a keg party.
Meanwhile, the bar will be pouring an unfathomably spicy shot dubbed the Hot Pocket, which'll require you to sign a waiver before tasting. After that, you can stock up on fiery pantry staples, with a scoot around the boutique hot sauce market, sampling and purchasing sauces from the likes of Melbourne Hot Sauce, Grumpy Gary's, Hell's Breath and Chilli Kings.
Of course, there'll also be some spicy food truck menu items to sink your teeth into, with Brunswick Smokers and Mr Burger serving up the goods on the day. Entry is free and walk-ins are welcome, though you can book a table in advance.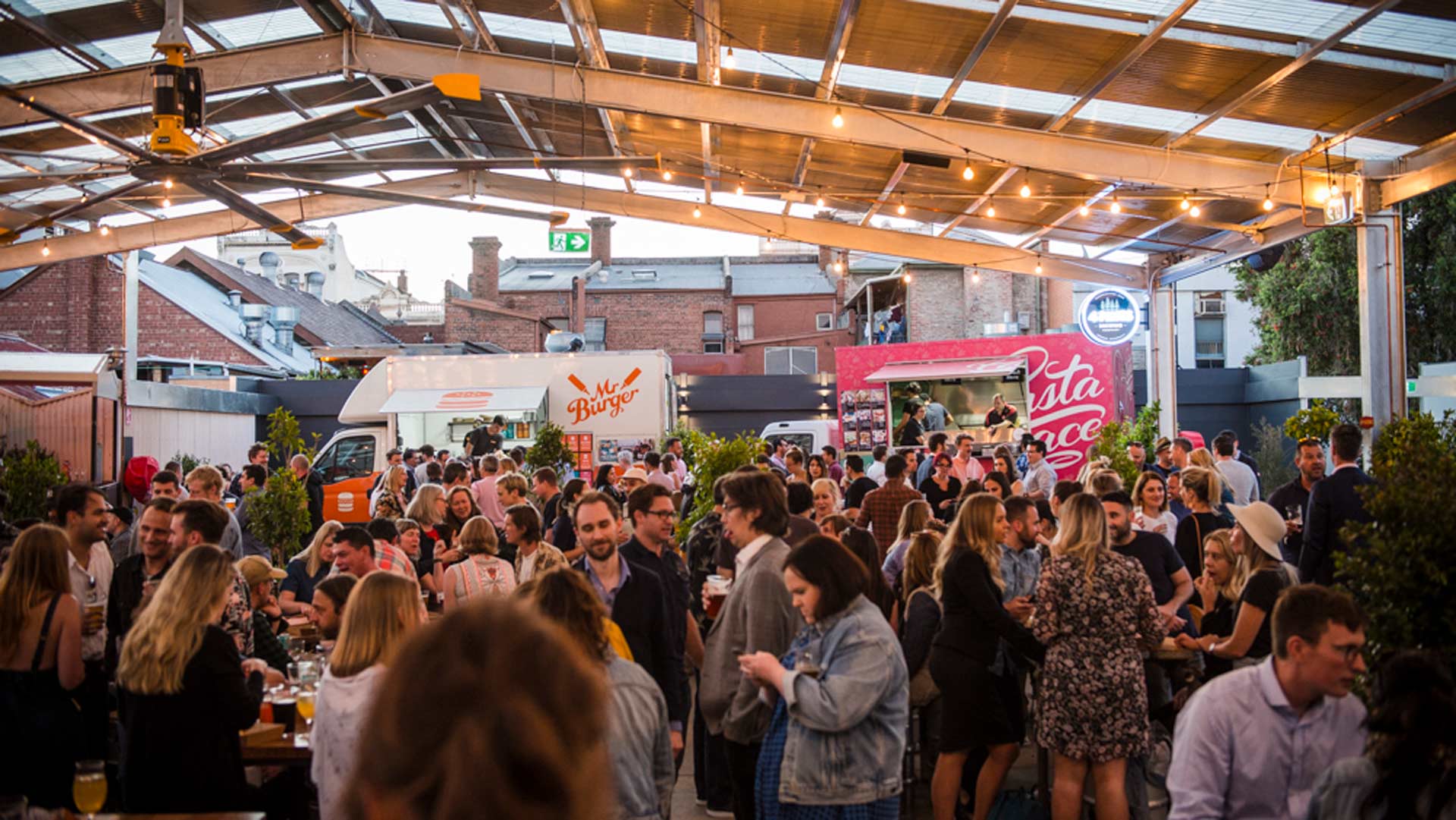 Food & Drink

Saturday, June 4 - Sunday, June 5

Queen Victoria Market

Food & Drink

Friday, May 20 - Sunday, July 17

The Westin Melbourne Lobby Lounge
Food & Drink

Friday, April 22 - Saturday, October 22

Bridge Road Brewers Cardboard Bar

Food & Drink

Monday, March 7 - Sunday, May 29

The Mill Brewery

Food & Drink

Monday, May 9 - Sunday, July 31

Fonda restaurants across Melbourne