King & Godfree's Thanksgiving
This Italian riff on the classic American holiday feast will leave you feeling mighty thankful indeed.
We're approximately 14,000 kilometres away from the USA, but if you want a little taste of Thanksgiving this year, you won't have to travel any further than King & Godfree. The Carlton deli and eatery is lending some of its own Italian flavour to the classic American holiday, whipping up a special Thanksgiving dinner menu on Thursday, November 24.
Book a table for between two and 12 diners, and spend an evening celebrating all the good things in your life, revelling in some great company over a sumptuous Italy-meets-USA feast.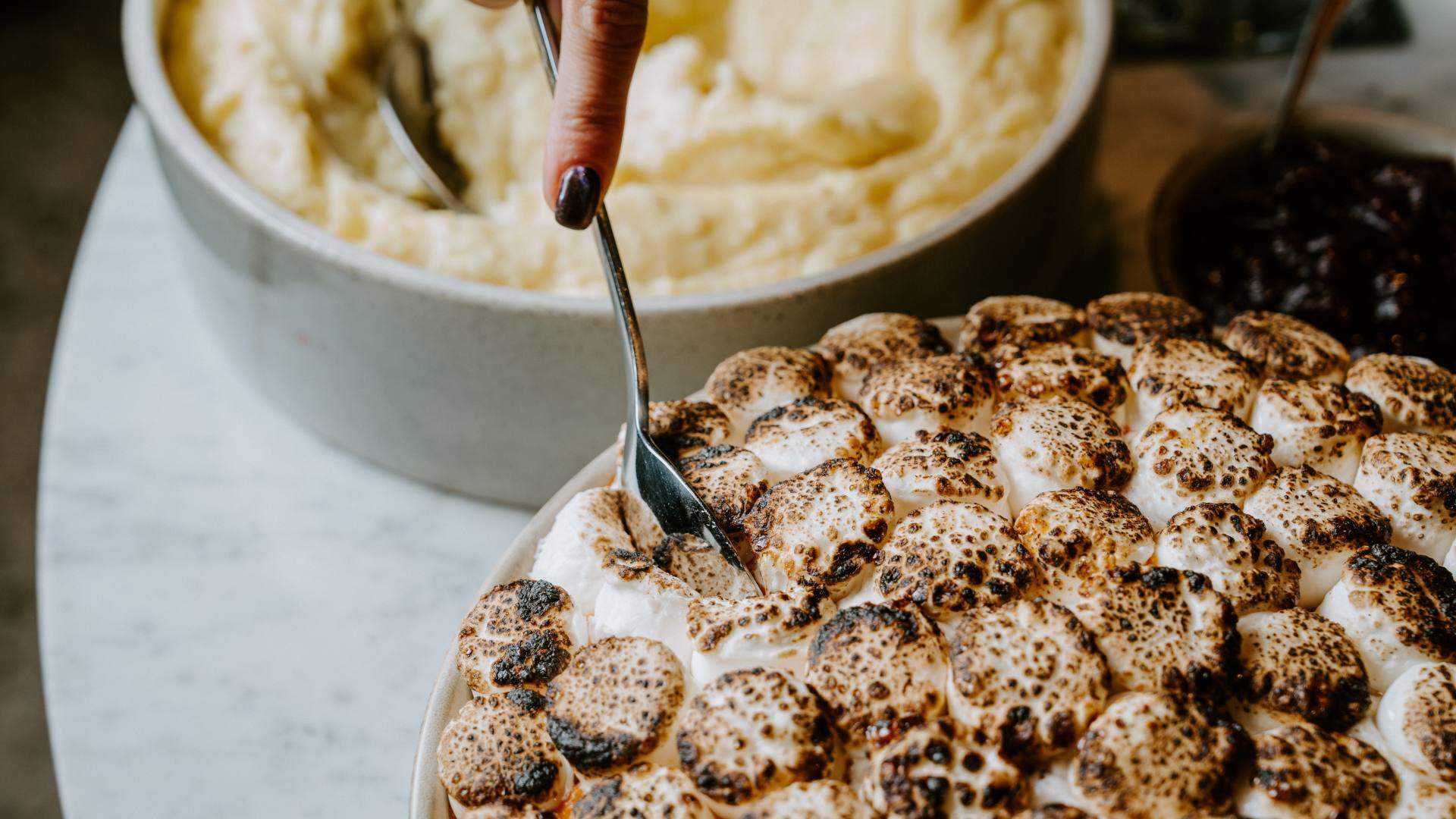 You'll start with a cranberry sour cocktail on arrival, before digging into plates like roast turkey with cranberry sauce, Italian pork and fennel sausage stuffing, honey buttered cornbread, cacio e pepe mac and cheese, and marshmallow-topped sweet potato casserole.
Even dessert gets the gentle fusion treatment, with a rich fior di latte gelato to match the all-important pecan pie. The set menu clocks in at $85, including a cocktail.
Food Images: Arianna Leggiero