Lobster & Co 2022
This indulgent riverside pop-up is back for a luxe winter appearance, only serving lobster rolls with truffle fries and glasses of champagne.
Sometimes, your tastebuds crave something special. They hanker for the kind of dish you're not going to eat every day, aka a treat yo'self type of culinary experience. Here are three things that they'd likely demand in that situation: lobster, truffles and champagne.
If that sounds like your idea of an indulgent meal, Lobster & Co has you sorted between Tuesday, May 31–Sunday, July 10, which is when it's returning to the Arts Centre Forecourt for a fresh season of decadence. As always, you'll only find those three aforementioned items on the menu, too; the Lobster & Co van is solely serving lobster rolls with truffle fries and flutes of champagne.
You'll pay $50 for the food combo, which features a whole confit lobster tail sourced from The Geraldton Fishermen's Co-op in Western Australia, served warm on a caramelised brioche bun with buttermilk fennel slaw, plus a side of parmesan truffle fries. A chilled glass of the champers will cost you $20 extra.
Pull up a seat at one of the umbrellaed tables on the forecourt to enjoy your lobster, chips and bubbles while gazing out over the Yarra, and send those winter blues packing.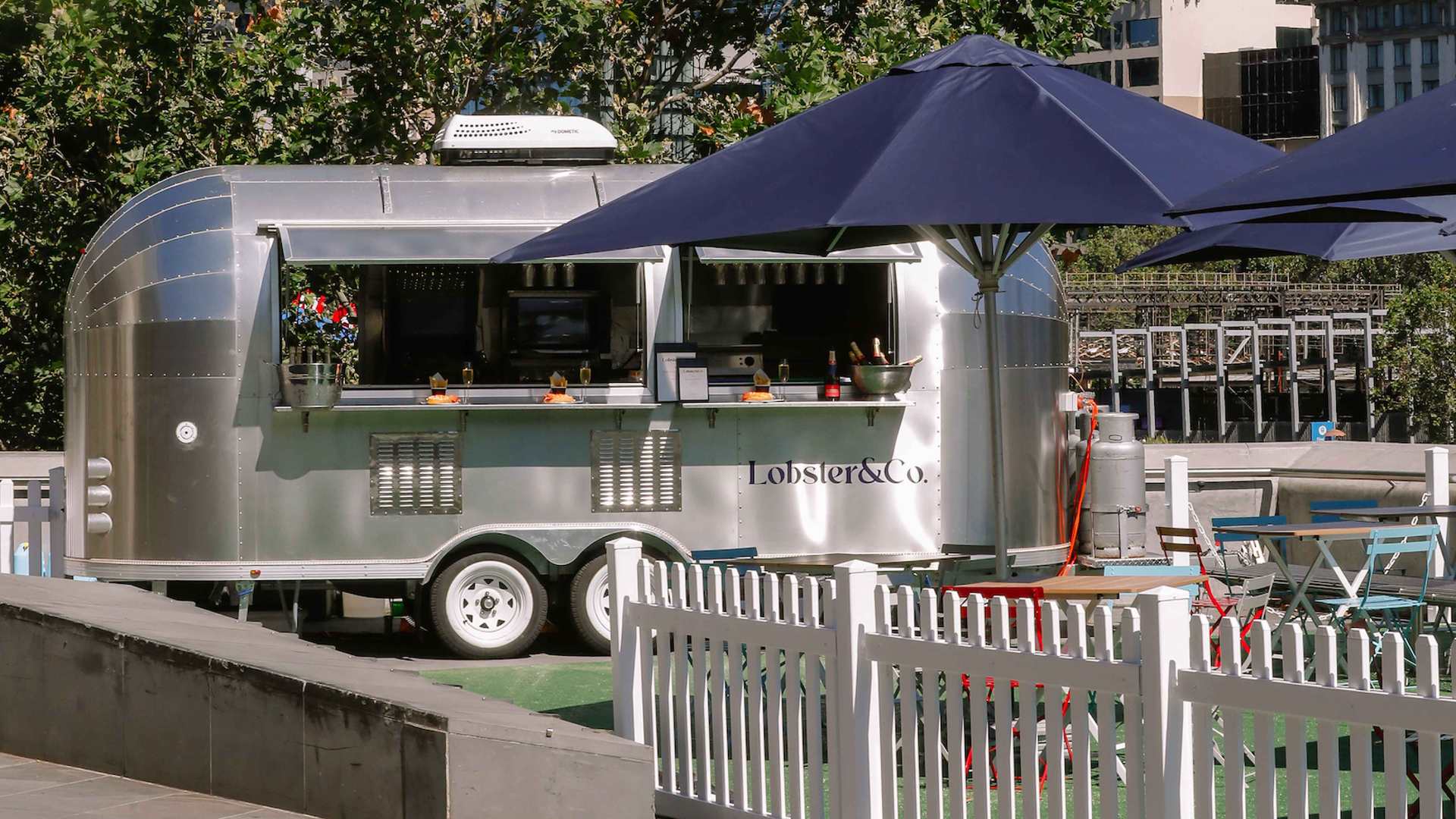 Images: Karon Photography.