Maxibon Waffle On Drive-Thru
There's a new ice cream sandwich in town — and it's got its own pop-up drive-thru, slinging freebies all weekend long.
Fans of things between bread will be familiar with the bright red Saul's Sandwiches drive-thru that graces Kings Way. Well, this month, that beacon of bread is taking a walk on the sweet side as it plays host to a three-day takeover dedicated to a different kind of sanga — Maxibon's new waffle-inspired ice cream sandwich.
Dubbed the Maxibon Waffle On, the new sugary spinoff sees the treat's usual biscuit end reimagined with a couple of golden waffle pieces. It's around for a good time, but not a long time, so if the new creation sounds like your jam, you'd best hit the Waffle On Drive-Thru from Friday, August 12 to Sunday, August 14 to nab a freebie.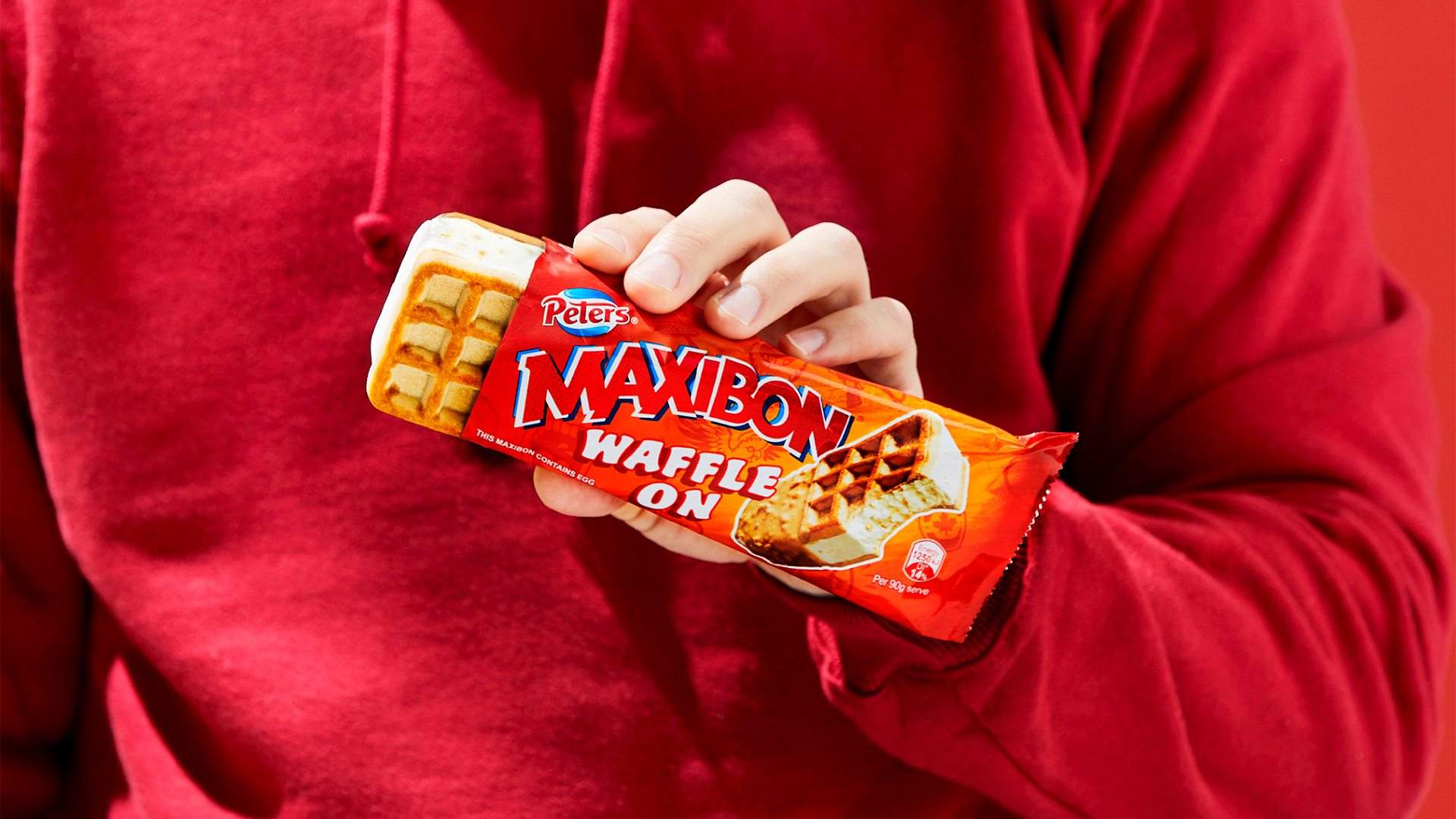 The pop-up will be handing out thousands of free Waffle Ons to everyone who drives through across the weekend, as well as exclusive Maxibon merch for those who get in quick each day. I mean, ice cream sandwiches totally count as a breakfast food if there's waffles involved, right?
The Maxibon Waffle On Drive-Thru will be open 12–10pm on August 12 and 13, and 10am–4pm on August 14.