Mirka
St Kilda's Jewish Museum of Australia will be home to never-before-seen Mora works.
UPDATE Thursday, November 4: The Jewish Museum of Australia will reopen following the latest lockdown on Sunday, November 7, with tickets available now. The Mirka exhibition has also been extended, now running until January 30, 2022. For more details on Victoria's current restrictions, see the Department of Health and Human Services website.
Never-before-seen works by Aussie artist Mirka Mora are set to take over the Jewish Museum of Australia this year. The St Kilda gallery was set to unveil Mirka to the public on Sunday, February 14 — on Valentine's Day — after the major exhibition was pushed back from December last year, but a second snap lockdown has pushed the opening back to Thursday, February 18.
One of Melbourne's most loved artists, Mora is responsible for the first Art Tram in 1978, along with heaps of well-known public murals. Her influence on Australian culture is well-documented, and the exhibition will present a comprehensive picture of the artist's 70-year-long career — specifically in the context of the Jewish Australian experience. Through her work, Mirka will trace Mora's early life in Paris, through to her escape during the Holocaust and eventual migration to Australia in 1947.
Presented in partnership with William Mora Galleries — run by Mora's son, who also acts as co-curator — the retrospective features pieces from the private collection of the Mora family, along with letters and diaries written by Mora. Interviews with the Jewish Holocaust Centre archives and works recently acquired by Melbourne's Heide Museum of Modern Art will also be on display.
From the full range of works — including more than 200 that have never been exhibited before — pieces will include Mora's famed painting In the Garden of Dreams, along with images from Mora's gallery circa 1967.
During the exhibition's lengthy run until Monday, December 13, the gallery itself will be transformed into an "immersive Mirka world", too, reflecting the bohemian nature and mischievous spirit that the artist is known for. And, it'll also feature a soundscape created during the last lockdown by audio conceptual artists Madeleine Flynn and Tim Humphrey, which'll lead attendees through the exhibition using Mirka's own accounts and memories — and in her own voice. Plus, you'll spy a building-scale reproduction of the artist's work on the museum's façade.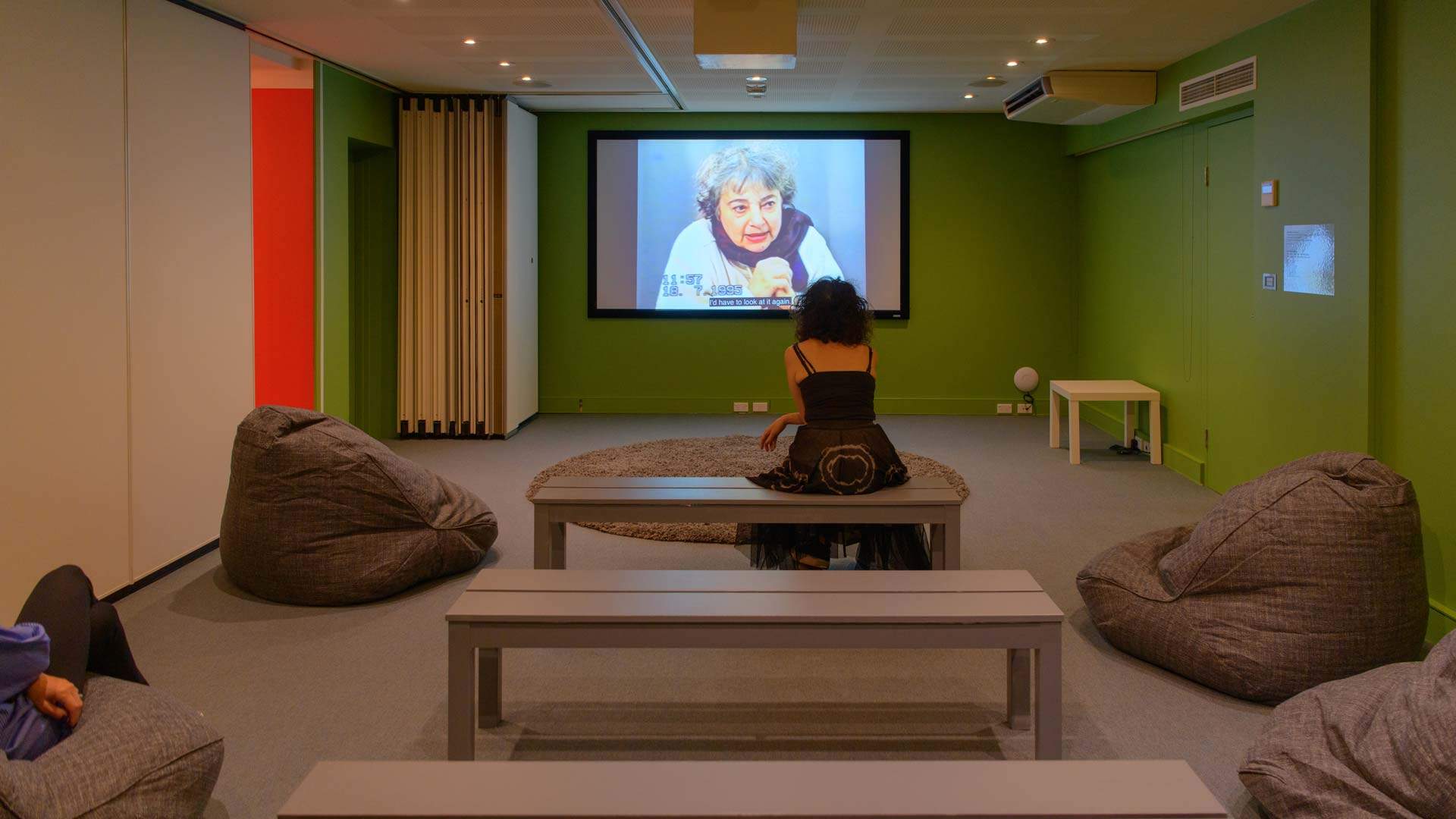 Images: Mirka at the Jewish Museum by Sarah Walker