Sacred Heart Mission's Chapel Street Op-Shop Event 2022
The charity op-shop has been putting aside some of its most covetable donations for this bumper sale, which'll be brimming with fashion, accessories, homewares and antiques.
A fresh season is as good an excuse as any to stock up on a few new threads. And on Saturday, October 1, you can revamp your wardrobe with a fresh haul of quality vintage gear without breaking the bank — Sacred Heart Mission's Chapel Street op-shop is hosting one of its huge annual sale events, in honour of National Op Shop week.
Venture in from 10am to get your hands on a bumper array of vintage and pre-loved gear; from fashion and accessories to homewares and collectibles. There'll be enough shoes, bags, coats, jewellery and outfits to impress even the most avid of op-shop connoisseurs, plus a swag of art, furniture and antiques for those looking to spruce up their pad.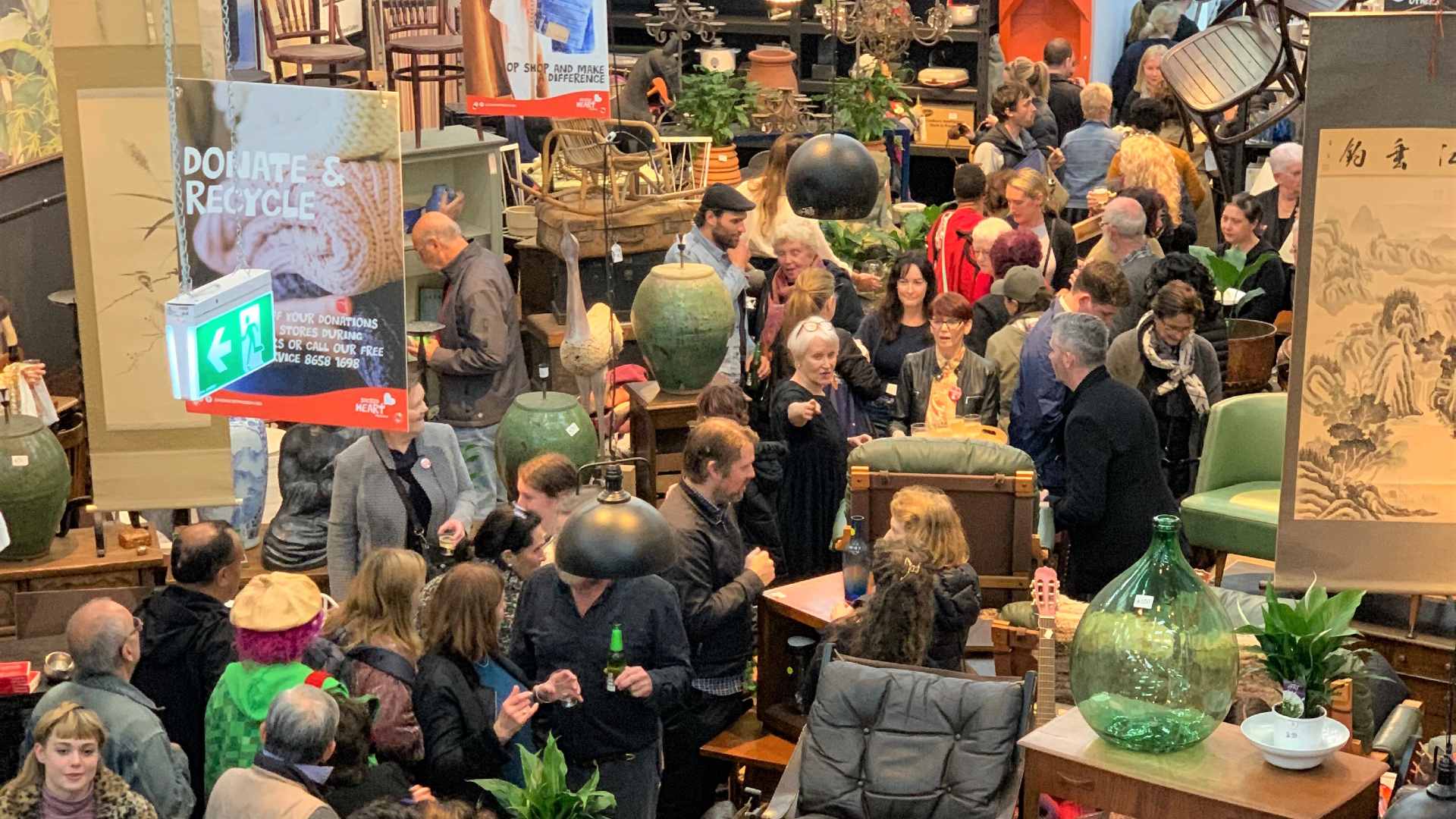 The Sacred Heart Mission crew has been putting aside its most covetable donations from the past year, so you can expect to find some top-notch labels and premium goodies in the mix. What's more, former Leonard Joel auction house stylist Shawn Mitchell is on board once again, helping to style the store and its contents for maximum shopping pleasure.
Speaking of feel-good shopping, every $4 spent at a Sacred Heart Mission op-shop can help fund a nutritious meal for a person experiencing homelessness.