FOOD & DRINK
Tall, Dark and Then Some at Bar Margaux
Try a Johnnie Walker highball like you've never tasted before from the creative Made in the Shade legends.
in partnership with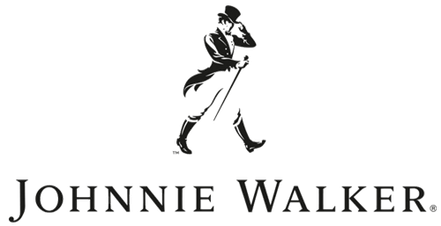 Is it time you put a little je ne sais quoi into your day, night or very early morning? Make tracks to Bar Margaux. Right now, things are even more exotique than usual at the French-inspired, late-night bar, thanks to a brand new offering from legendary hospitality group Made in the Shade.
Co-owner and bartender Michael Madrusan has come up with a deluxe, bespoke take on the classic whisky highball. As you might expect from Bar Margaux — where Parisian style meets New York City cool — this concoction is complex and mysterious, yet elegant and very, very sippable. Think a nicely-balanced blend of Johnnie Walker Black Label Blended Scotch Whisky, Pommeau de Normandie (that's an apple aperitif), lemon and a dash of absinthe. And the name? Talk, Dark and Then Some! ($20).
If that sounds like something you just have to try, head to Bar Margaux from Tuesday, September 17 to taste it for yourself. The basement bar on Lonsdale Street is a perfect place to head for an after-work beverage or a central catch-up with friends. What's more, it's open until 3am Sunday–Thursday and 5am on weekend nights, so if you ever find yourself wandering around in the dark, feeling thirsty... and hungry... you know where to come.
To match Madrusan's creation, British-born head chef Daniel Southern is coming up with a very special eat. So, head on down between 4–6pm or after midnight any day of the week and you can grab a Tall, Dark and Then Some highball and some panisse (chickpea fries) for just $20.
Bar Margaux is the fourth venue by the Made in the Shade Group, run by Madrusan, his wife Zara and a bunch of other experts. It opened in July 2019, joining Fitzroy cocktail haven The Everleigh, plus Heartbreaker and Connie's Pizza.
Images: Kate Shanasy.
Food & Drink

Saturday, October 2 - Saturday, October 2

The Everleigh

Food & Drink

Friday, September 24 - Sunday, October 31

The Cornish Arms Hotel

Food & Drink

Monday, September 13 - Sunday, October 31

Online

Food & Drink

Thursday, September 9 - Friday, October 1

Online