The MSO's 2021 Sidney Myer Free Concerts
A Melbourne summertime tradition.
A staple of Melbourne's cultural calendar for more than 90 years and counting, the Sidney Myer Free Concerts are back for another year. Held at the Sidney Myer Music Bowl, the latest of this long-standing favourite will, as always, features a trio of performances from the Melbourne Symphony Orchestra. Whether you're a classical music buff or just want to stretch out with a picnic on the grass, there's a good reason these concerts have become a summertime tradition.
After kicking off on Friday, January 29, and keeping the fun going on Saturday, February 6, Melburnians can enjoy the last evening in the series on Wednesday, February 10. The first night, The Faun and The Firebird, will feature works by Debussy, Stravinsky and Australian composer Ross Edwards. On the second evening, Mambo! Dancing across the centuries will see showcase the efforts of Rameau, de Falla, Bernstein, and contemporary Australian composers Joe Chindamo and Paul Stanhope. And, finally, there's Spanish Harlem, which will include Duke Ellington tunes, Ravel's Piano Concerto in G Major and a world premiere by Australian jazz composer Vanessa Perica.
Of course, since the free concert series was last held in 2020, much has changed in the world. Conditions of entry, as dictated by government regulations, are still set to be announced — but, obviously, this will be a socially distanced affair.
All three performances begin at 7.30pm; however, gates usually open earlier, with times still to be confirmed.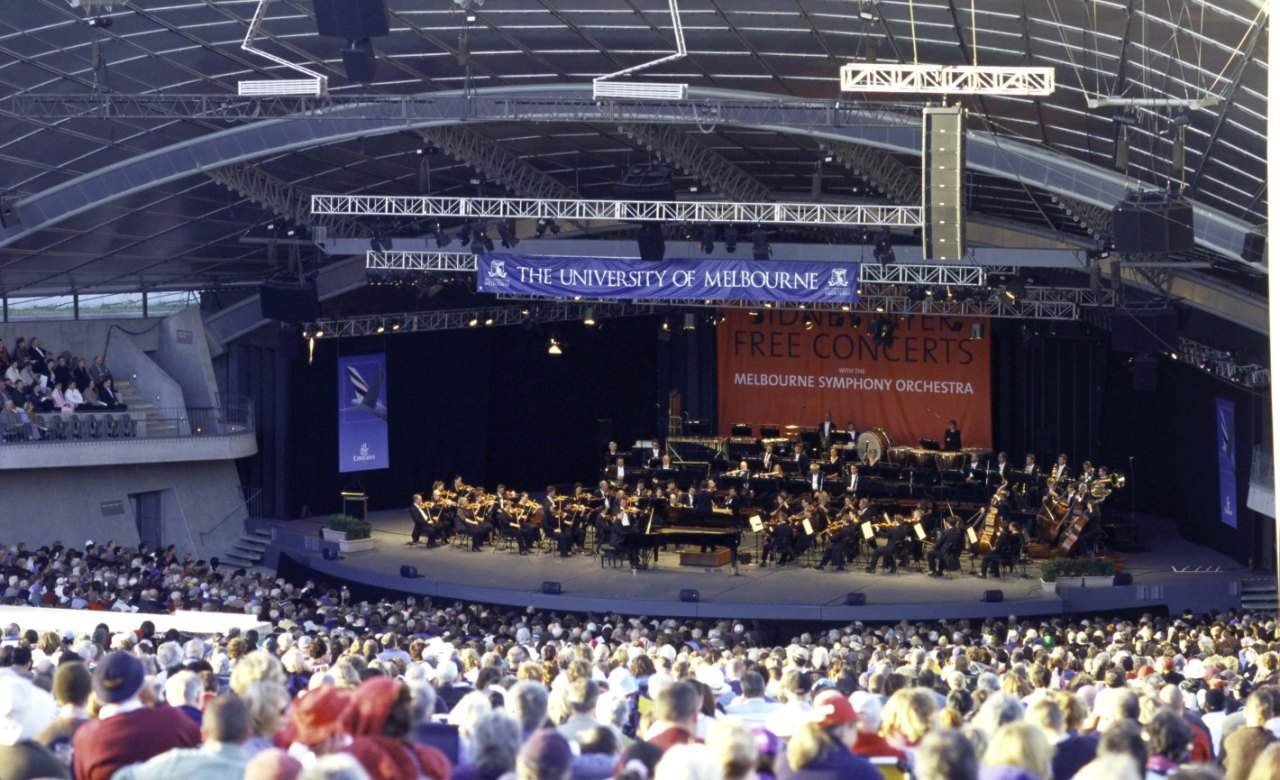 Food & Drink

Level one, NGV International, 180 St Kilda Road, Southbank
Food & Drink

Monday, October 26 - Sunday, February 28

Arbory Bar & Eatery

Food & Drink

Friday, November 13 - Sunday, February 28

QT Melbourne

Food & Drink

Friday, October 30 - Saturday, December 19

Heroes Rooftop Bar