FOOD & DRINK
Twenty-Nine Cheese Gnocchi 2021
South Yarra's Cucinetta is serving up this extremely cheesy gnocchi for two weeks only.
Twenty-Nine Cheese Gnocchi 2021
South Yarra's Cucinetta is serving up this extremely cheesy gnocchi for two weeks only.
Melburnians, you really love your cheese. You've tried a 150-cheese pizza, bought buckets of the stuff on the cheap and have entered cheese-fuelled comas in a cheese cave. Now, you can kick off 2021 with another ultra-cheesy experience: a 29-cheese gnocchi.
South Yarra's Cucinetta is the eatery behind the wondrous creation, which it's bringing back for a third year. If you're keen, it's available for dinner from Monday, January 4–Sunday, January 10 — and for both lunch and dinner from  Monday, January 11–Sunday, January 17.
The handmade potato gnocchi is oven-baked with 29 cheeses sourced from Thomastown's That's Amore Cheese, including buffalo mozzarella, truffled caciotta (a fresh cow's milk cheese), smoked scamorza, blue cheese and salted ricotta.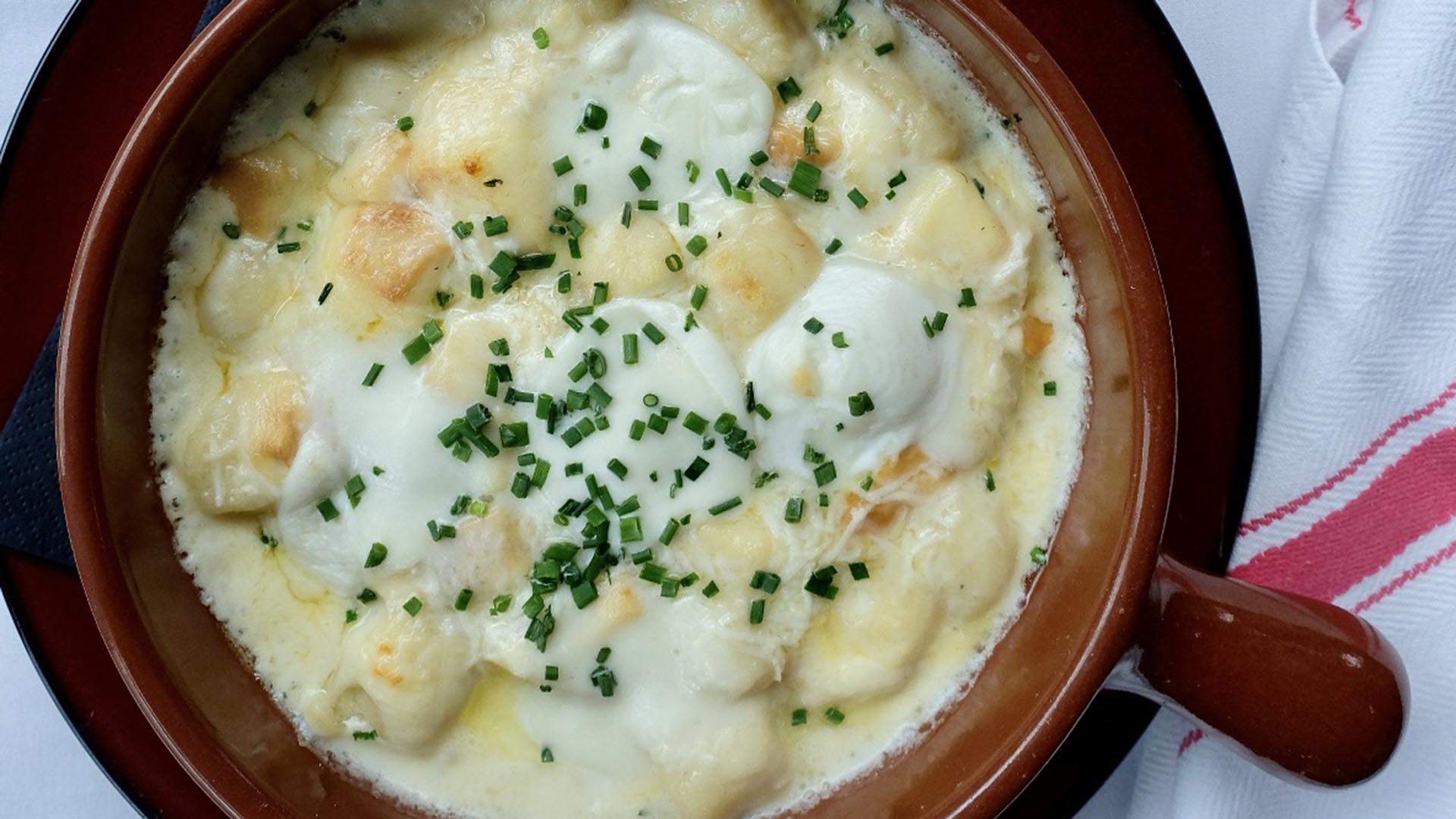 Setting you back $34.99, it can be enjoyed with one of 29 wines on the regularly changing list and eaten inside the 29-square-metre restaurant. Sensing a theme? Cucinetta really likes the number 29.
If you, like us, fancy yourself a bit of a cheese fanatic, you're probably curious as to what the 29 cheeses are. Well, here's the full list:
Fior di latte
Buffalo mozzarella
Burrata
Scamorza bianca
Caciotta
Pepper caciotta
Chilli caciotta
Truffle caciotta
Ricotta delicata
Ricotta salata
Mascarpone
Squacquerone
Buffalo bocconcini
Buffalo ricotta
Buffalo caciotta
Buffalo mozzarella (smoked)
Smoked bocconcini
Smoked scamorza
Smoked caciocavallo
Diavoletto
Secret of The Forest
Drunken buffalo
Lavato
Panettone
Panettone with truffle
Caciocavallo
Bufalotto
Blue cheese
Formaggio di vacca
Cucinetta's 29-cheese gnocchi is available from 12–4pm and 5pm-late daily.
Food & Drink

Wednesday, February 3 - Wednesday, February 3

Queen Victoria Market

Food & Drink

Tuesday, December 1 - Sunday, February 28

Pilgrim Bar

Food & Drink

Friday, December 4 - Sunday, March 21

Port Melbourne Dog Beach

Food & Drink

Friday, January 15 - Sunday, February 14

NGV International

Food & Drink

Friday, January 22 - Sunday, May 2

Sandridge Wharf
Food & Drink

Wednesday, October 28 - Sunday, February 28

Baby Pizza

Food & Drink

Friday, December 11 - Sunday, February 28

Lord Somers Camp and Power House

Food & Drink

Saturday, October 31 - Sunday, February 28

Lakeside at Carousel