TRAVEL & LEISURE
Wanderlust Melbourne
Visit London, Paris and New York without leaving Melbourne.
Wanderlust Melbourne
Visit London, Paris and New York without leaving Melbourne.
If you had big international holiday plans for this year, it's highly likely that they didn't end up happening. Instead, you've probably been doing what we all have: pretending. Whether you've been taking online tours of far-flung places, watching live streams from around the globe or just choosing your TV and movie viewing accordingly, virtually travelling the planet while sitting on your couch is a very 2020 trend.
Also on the cards from December 5: pretending that you're in London, New York or Paris by simply heading to Fitzroy. That's where Wanderlust Melbourne will be popping up for two months until January 31, turning five rooms on Smith Street into destination-themed installations. If you wandered through Melbourne's previous dessert and Christmas-centric events, you'll know what you're in for.
It's a photo-friendly pop-up, obviously, so prepare to snap yourself next to Big Ben and red telephone booths, on Broadway and having a hot dog in Times Square, and at the Eiffel Tower and sipping a drink outside a French patisserie. There'll also be a tropical beach-themed room, complete with sand and deck chairs, as well as a frosty winter wonderland — snowman and four-metre snow dome included.
Tickets cost $29.50 per person, which lets you venture through Wanderlust Melbourne for an hour — with sessions starting on the hour between 12–7pm. Or, you can also book the space for a party with up to 99 of your mates.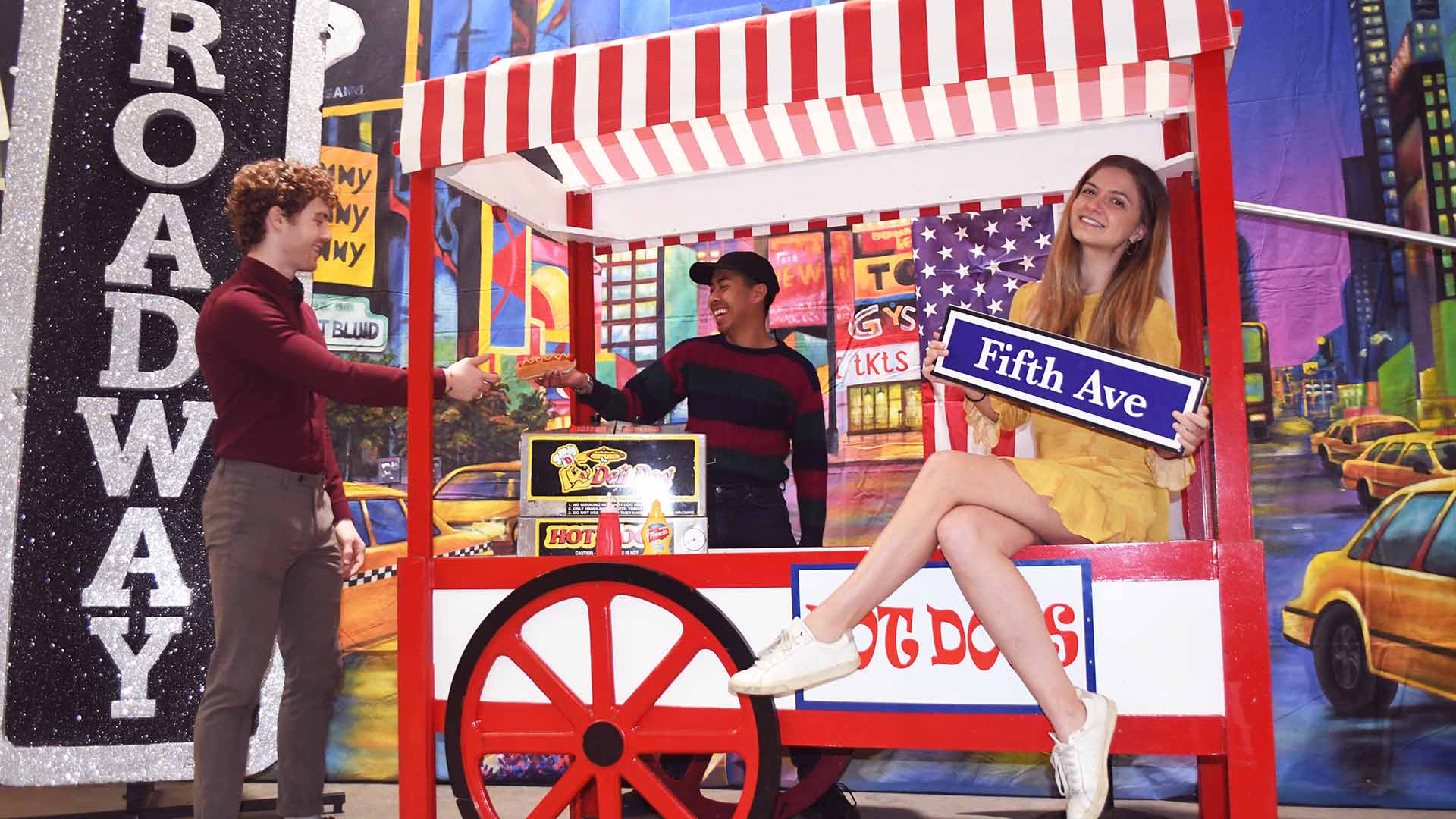 Food & Drink

Wednesday, February 3 - Wednesday, February 3

Queen Victoria Market

Food & Drink

Saturday, October 31 - Sunday, February 28

Lakeside at Carousel
Food & Drink

Saturday, January 2 - Wednesday, March 31

Gertrude Grocer