FOOD & DRINK
Wine and Cheese Fest 2022
The best days out are ones filled with gooey cheese, vino and grape stomping.
There's nothing quite like a Saturday spent quaffing top-notch wine and gorging on cheese. Throw the spotlight on local produce and you've got something even better.
Melbourne's beloved culinary event, The Wine and Cheese Fest, is returning early next year for its ninth iteration, this time at the Timber Yard in Port Melbourne. Taking over the area for one gooey, cheesy day, the event will celebrate some of the state's finest cheese, wine and artisan goodies.
Chat to producers as you indulge in a parade of free tastings, sit in on a couple of cheese masterclasses or even hone your squishing skills in the day's grape stomping competition. And there'll be DJ sets and live jazz providing the soundtrack to your epicurean adventures.
Up for some extra indulgence? Splash out on a VIP ticket to score your fill of free-flowing local wine and cheese platters, as well as an elegant tasting set of Riedel glasses.
But don't worry, all attendees will receive a festival glass and tote bag to take home, and you're encouraged to fill with all the wine and cheese that catches your tastebuds. I mean, the vendors don't want to drive it all the way home, do they?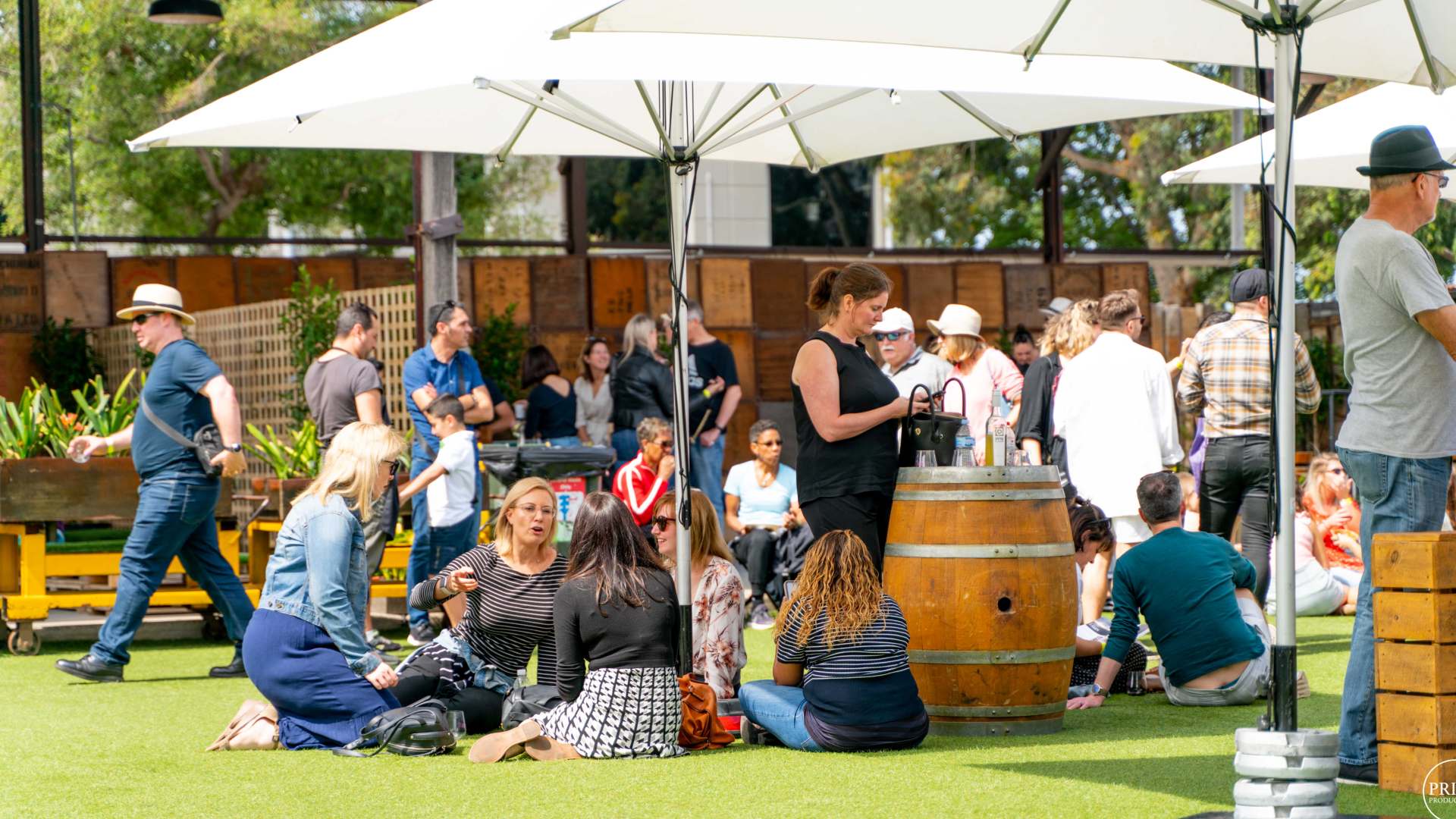 Food & Drink

Friday, January 21 - Friday, January 21

Cleve Gardens

Food & Drink

Wednesday, December 1 - Monday, February 28

Various locations across Melbourne

Food & Drink

Wednesday, December 1 - Sunday, February 27

The Provincial Hotel
Food & Drink

Saturday, November 6 - Sunday, January 30

Port Melbourne Dog Beach

Food & Drink

Saturday, November 13 - Saturday, February 26

The Boatbuilders Yard

Food & Drink

Friday, November 5 - Sunday, May 29

Crown Riverwalk