Yarra Valley Rocky Road Festival 2022
Rock yourself into a food coma in the Yarra Valley or on the Great Ocean Road, with 31 different limited-edition varieties of rocky road to feast on throughout May.
When autumn rolls around, the sweet fiends behind Victoria's hot chocolate and ice cream festivals run a month-long sugar extravaganza dedicated to sweet, nutty, marshmallowy rocky road. That'd be the Yarra Valley Rocky Road Festival, as hosted by the Yarra Valley Chocolaterie and Ice Creamery, Mornington Peninsula Chocolaterie and Great Ocean Road Chocolaterie — and it's back in-person in 2022.
Take the rocky road down to the Yarra Valley, Mornington Peninsula and the Great Ocean Road throughout the entire month of May, and get ready to stuff your face. By the way, to any dentists who are reading, go ahead and put down a deposit on that beach house you were looking at. We have a feeling your financial situation is going to be juuuuuuuuust fine.
Because the fest takes place over 31 days, that means there's 31 different flavours on offer — including rocky road inspired by cocktails, fresh produce available in the three sites' kitchen gardens and wild ingredient pairings. This year's offerings include the return of Golden Gaytime, espresso martini, mint and licorice varieties, plus new black forest, Biscoff, pineapple and pistachio praline versions. And it doesn't just stop at blocks and bars, either. There'll also be rocky road hot chocolate and rocky road ice cream as well.
All three chocolateries will also be hosting Rock Around the Block tasting sessions throughout the day and on weekends, which give attendees a 45-minute rocky road workshop experience.
And, if you can't make it along in the flesh, the at-home version is still running this year, too — because this dessert isn't afraid of travelling.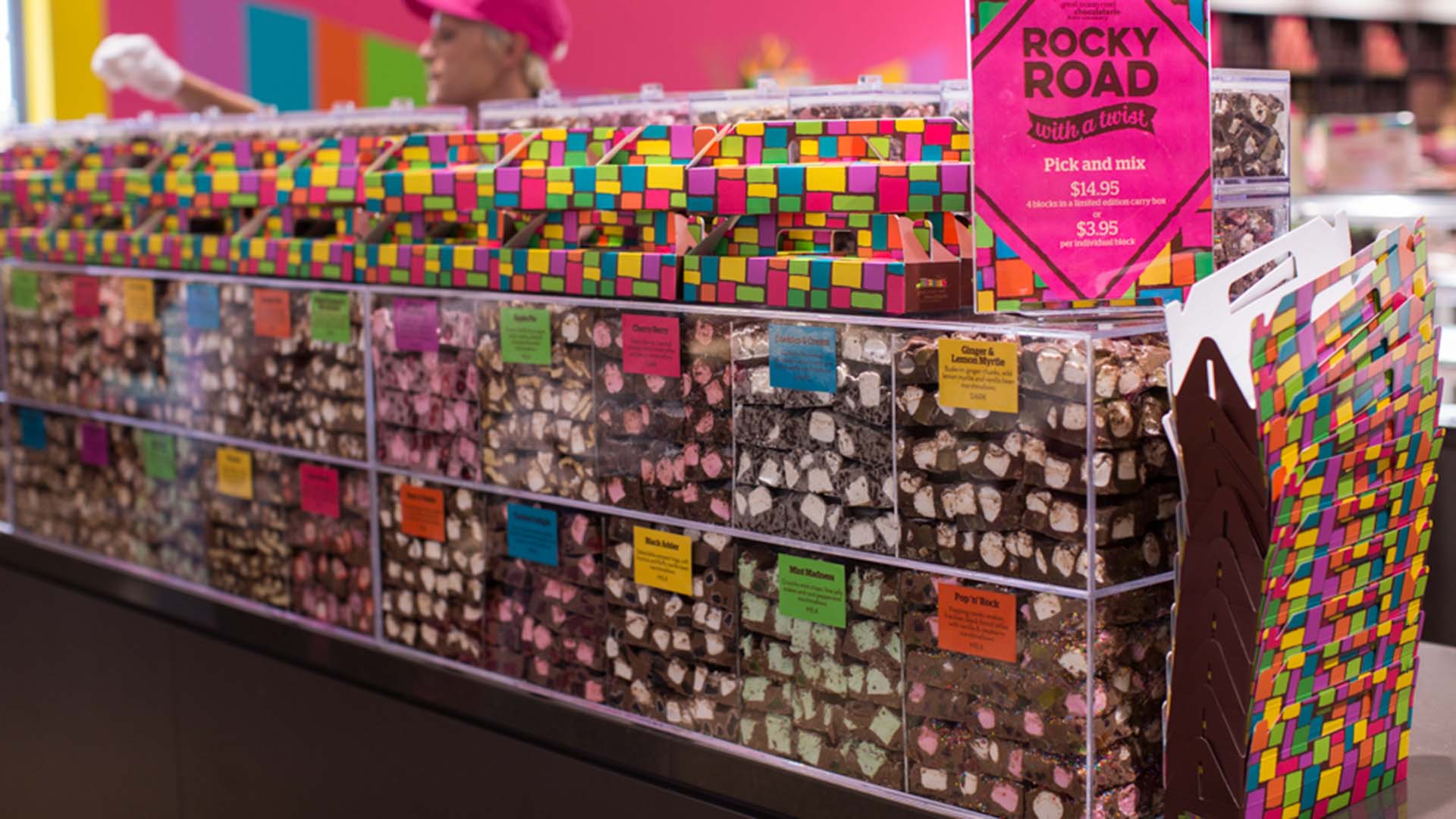 Food & Drink

Saturday, June 4 - Sunday, June 5

Queen Victoria Market

Food & Drink

Friday, May 20 - Sunday, July 17

The Westin Melbourne Lobby Lounge
Food & Drink

Friday, May 20 - Sunday, July 17

The Westin Melbourne Lobby Lounge