Twisted classics and fruity spritzes with a blush-pink vino:
Four Easy Cocktails You Can Make With Rosé
We bet you didn't know rosé could star in these summery sips.
Rosé fans will happily drink this pink-hued vino on its own — or maybe if it's a scorcher of a day, with the addition of soda water to make a cheeky spritzer. That's great. We have absolutely no problems with keeping it simple.
But as Post Malone says, "rosé is for when you want to get a little fancy". And what's fancier than having a swish little cocktail in hand?
In celebration of this, we've teamed up with Maison No. 9 (Post Malone's very own wine brand) to create four summery cocktails that hero the dry, crisp and simply delicious rosé.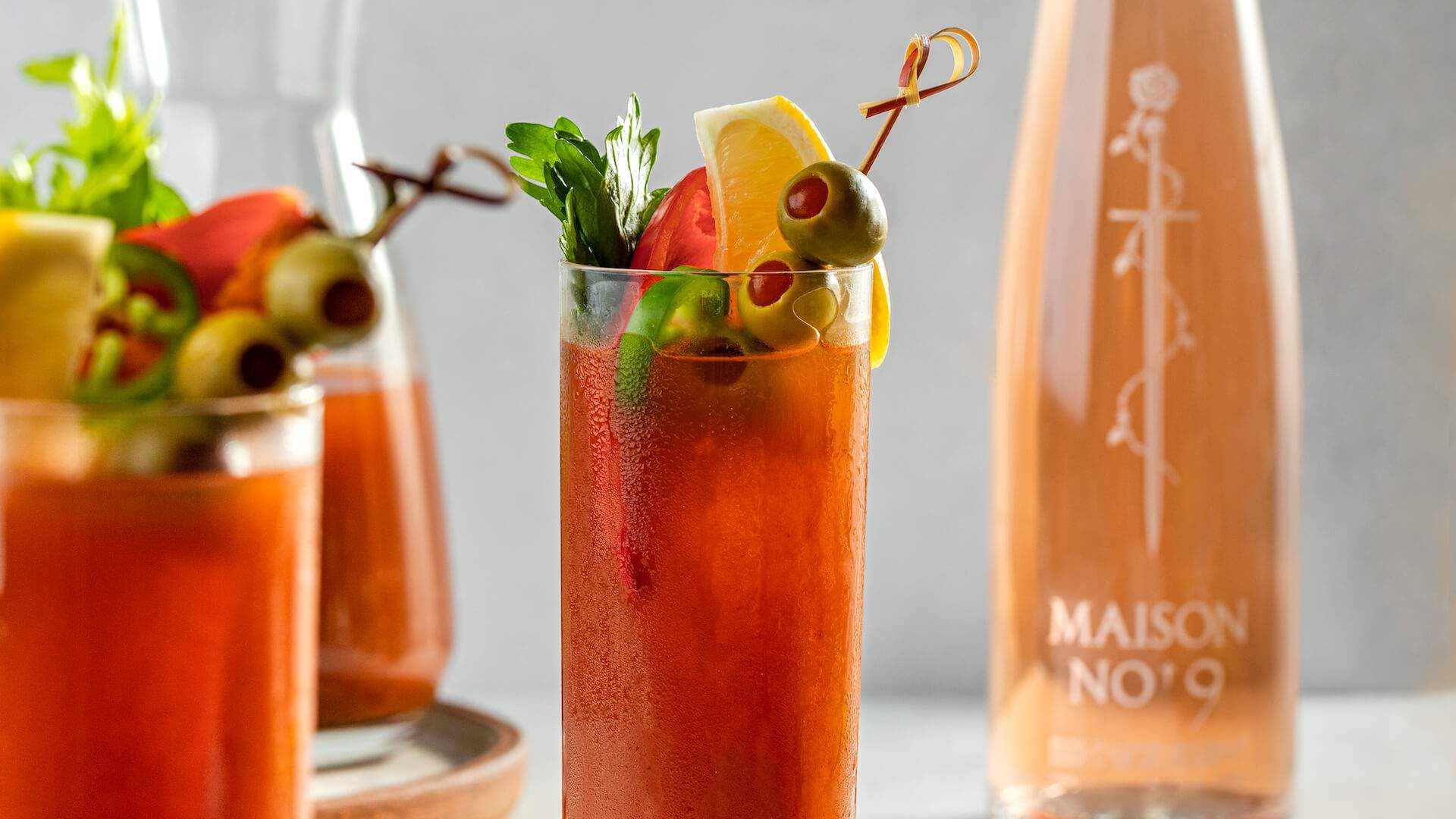 Bloody Rosé Mary
These days, bloody marys can be made from all sorts of spirits — vodka, gin, tequila and vermouth varieties are on boozy brunch menus all over. But few have cottoned on to the Bloody Rosé Mary. This variation still utilises the crispness of vodka, but the addition of a dry rosé makes the morning cocktail altogether lighter and more refreshing. It's the perfect hair of the dog.
BLOODY ROSÈ MARY
Serves one
Ingredients
30ml Maison No. 9 rosé
120ml Bloody Mary mix
45ml vodka
15ml lemon juice
15ml lime juice
15ml olive juice
2 dashes celery bitters
Method
Add all ingredients to a shaker with ice. Shake lightly (or just give it a little stir). Pour into a glass and top with more ice if needed. Garnish with a lemon wedge, celery stick and olives.
NOTE: if you don't have celery bitters, celery salt on the rim is an easy alternative.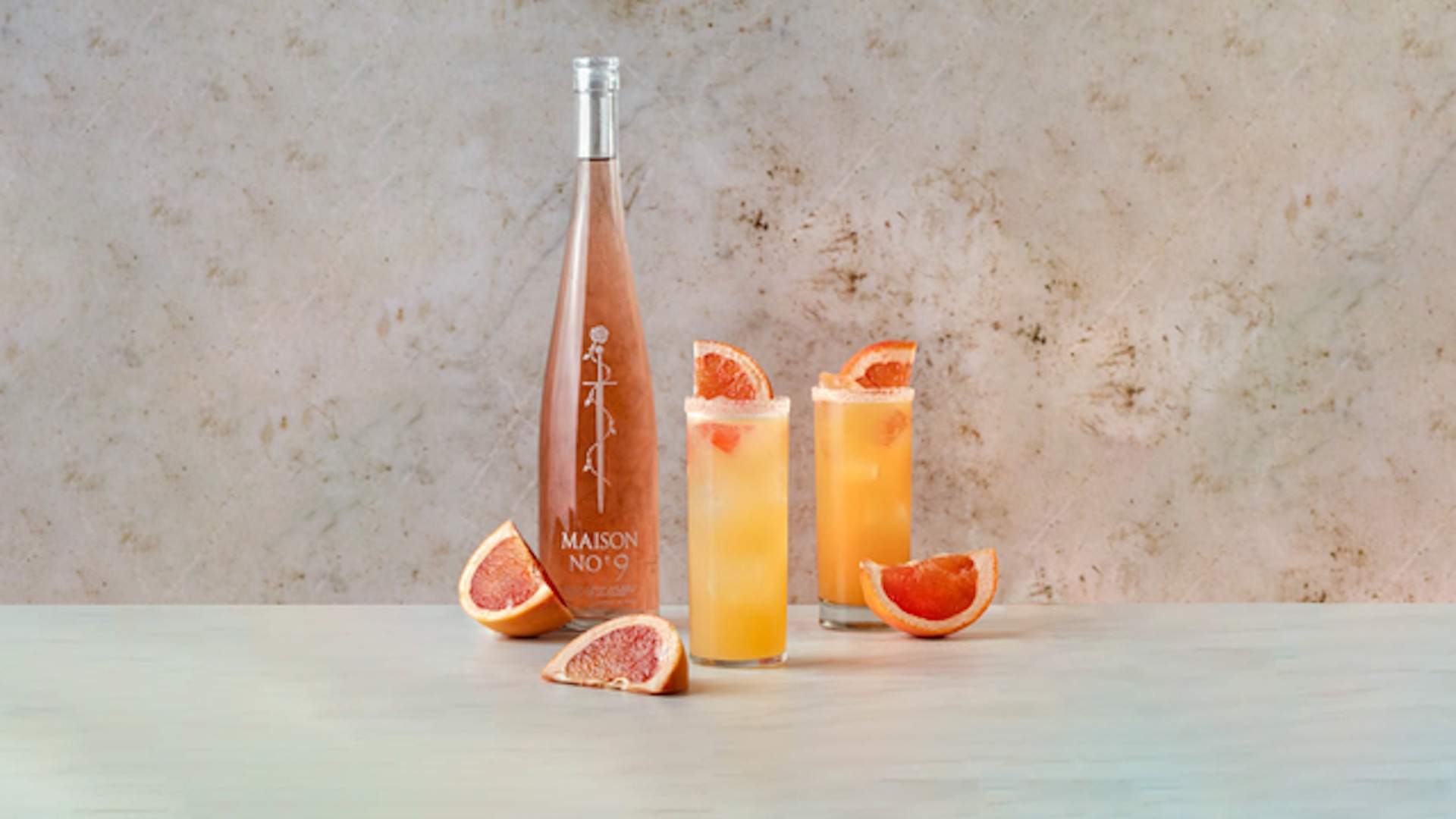 Rosé Paloma
For those not familiar with the classic paloma, think of it as a slightly more bitter and savoury version of a margarita (as it employs the sour notes of grapefruit rather than lime). And, that's exactly what make the addition of rosé so good. A refreshingly dry rosé (with fruity notes too, like Maison No.9) lifts the whole cocktail to new pink-hued heights.
ROSÈ PALOMA
Serves one
Ingredients
60ml Maison No. 9 rosé
45ml grapefruit juice
15ml lime juice
15ml agave syrup
20ml tequila
60ml soda water
Grapefruit wedge
Salt (optional for rim)
Method
Add all ingredients except soda water into a shaker with ice. Shake briefly. Add the soda water, then strain over fresh ice into a salt-rimmed glass. Garnish with your wedge of grapefruit.
The No. 9
It's official: watermelon cocktails are so hot right now. They are light and naturally sweet — truly ideal for summer. But when you add a slightly savoury rosé like Maison No. 9 into the mix, you get a more refined drink. The crisp and acidic-leaning elements of the vino help to combat the watermelon's sweetness, making the No.9 a delightfully balanced cocktail that you'll be sure to drink a few of.
THE NO. 9
Serves one
Ingredients
60ml Maison No. 9 rosé
30ml vodka
20ml lime juice
15ml simple syrup
90ml watermelon juice
Tajin to salt the rim
Method
Add vodka, lime juice, simple syrup and watermelon juice to a shaker, then shake well with ice. Rim your glass with Tajin (a tangy chilli powder) and then pour in your drink. Last, add your Maison No. 9 rosé.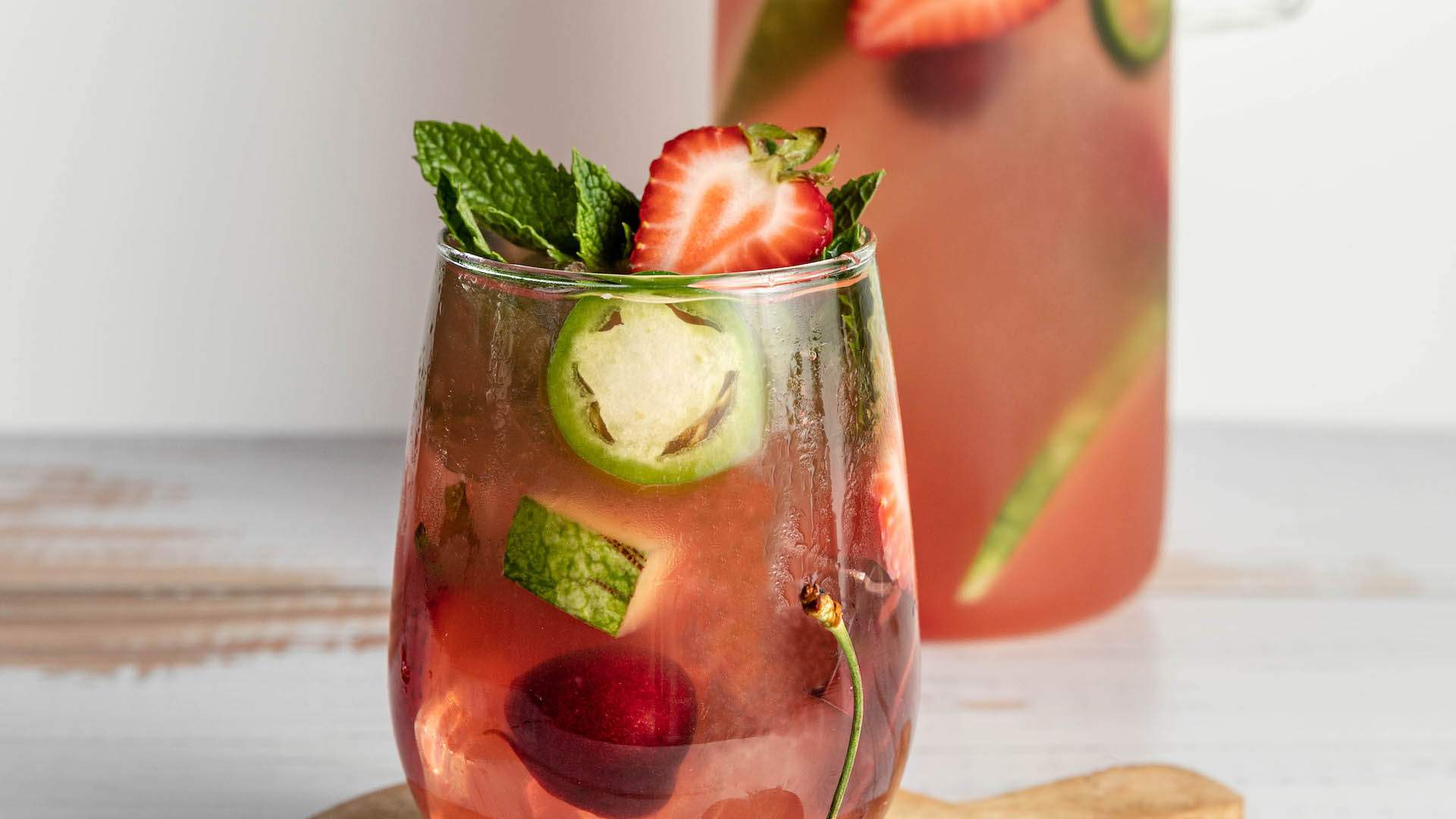 Rosé Sangria
Do we go for a red or white sangria? Screw it, make it a rosé jug instead. While red wine can be too full-on if you're drinking during the day, and white can lack the guts you want from a sangria, rosé allows you to strike a red-hot balance. It's the Hannah Montana effect — the best of both worlds.
ROSÈ SANGRIA
Serves six
Ingredients
1 bottle of rosé
280ml fresh watermelon juice
140ml vodka
60ml simple syrup
Chopped watermelon slices, cherries, strawberries and one jalapeño (thinly sliced)
Mint to garnish
Method
Mix all the ingredients into a pitcher and place in the fridge for 20–30 minutes, or until cold. Add ice and stir. Top with fresh mint and serve.
To get your sips sorted, nab yourself a bottle of Post Malone's Maison No. 9 exclusively at Dan Murphy's.
Concrete Playground Trips
Book unique getaways and adventures dreamed up by our editors