FOOD & DRINK
Here's What You Can Eat for $28 in Melbourne's CBD
Twenty-one fried pumpkin cakes or one very (very) good katsu sandwich here? You decide.
Here's What You Can Eat for $28 in Melbourne's CBD
Twenty-one fried pumpkin cakes or one very (very) good katsu sandwich here? You decide.
---
Saving your pennies is all very well when it comes to having five-minute showers, riding your bike to work, and nabbing the Manager's Specials at your local IGA, but it's a different kettle of fish when it comes to sandwiches. We here at CP take them very seriously, and budget accordingly. An $8.80 Myki full fare trip? No thanks, we'll walk. But a $28 luxe wagyu sandwich at Saint Dreux? We'll invest in that.
Sometimes you realise life is short, wagyu beef sandos are delicious, and you gotta roll with the punches when it comes to spending money on tasty things. But, still, it got us thinking: what else can you eat in the city for $28? Well, it turns out, quite a lot. Cough up a lobster and some coins, and you'll find you can snag yourself 21 fried pumpkin cakes, or a dozen sushi rolls, or lots of baked cheese tarts. So, here are ten ways to get the biggest bang from you 28 bucks in Melbourne. Choose wisely.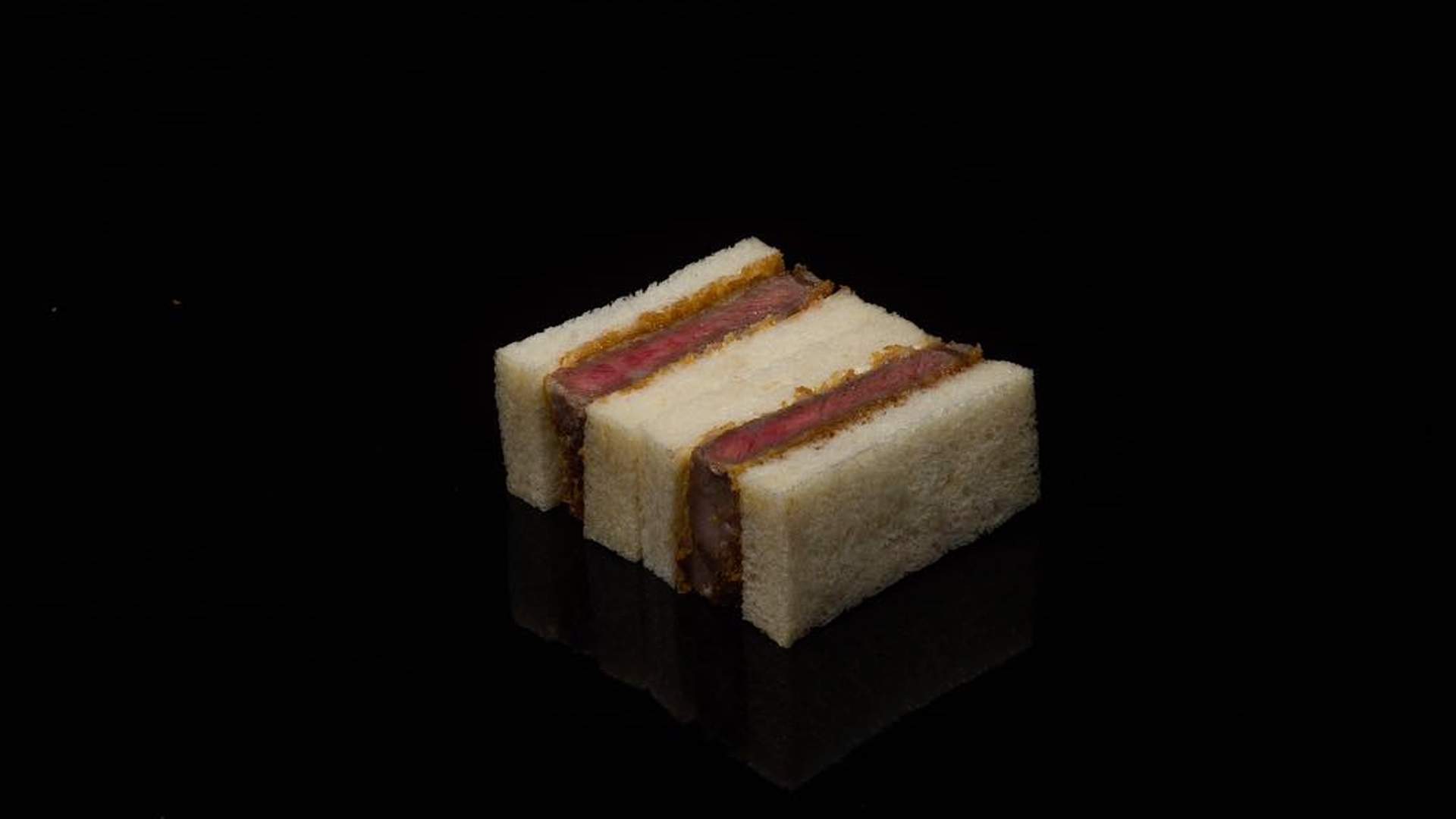 Saint Dreux, the CBD's new katsu sandwich and coffee bar, is a minimalist, white bread affair. The new offering from the Slater Street Bench crew concentrates on doing a couple of things, and doing them well: katsu sandwiches and Japanese-style castella cakes. The star of the show — and what will have you happily queuing up, or finding you've missed the boat if you got there too late — is the wagyu beef katsu sando. Medium-rare in the middle and fried on the outside, the marbled beef sando will have you forgetting all about the concept of wholemeal bread and willingly spending almost your monthly phone bill on a single lunch.

CHEESE FONDUE, SWISS CLUB RESTAURANT
The Swiss Club Restaurant is one of those bastions of the Melbourne hospitality scene – founded in 1899, it has long been an epicentre for the Swiss community in Melbourne. It also serves up Swiss food, drink and entertainment on any given night of the week, including a not-for-the-fainthearted fondue. Tthe big ol' pot of cheese is made of Gruyère and Emmental cheese, melted with garlic and white wine, and served with bread and pear. You'll need to go with at least one mate and, at $26 per person, is enough to have you putting off your vague veganism plans for another year, because cheese.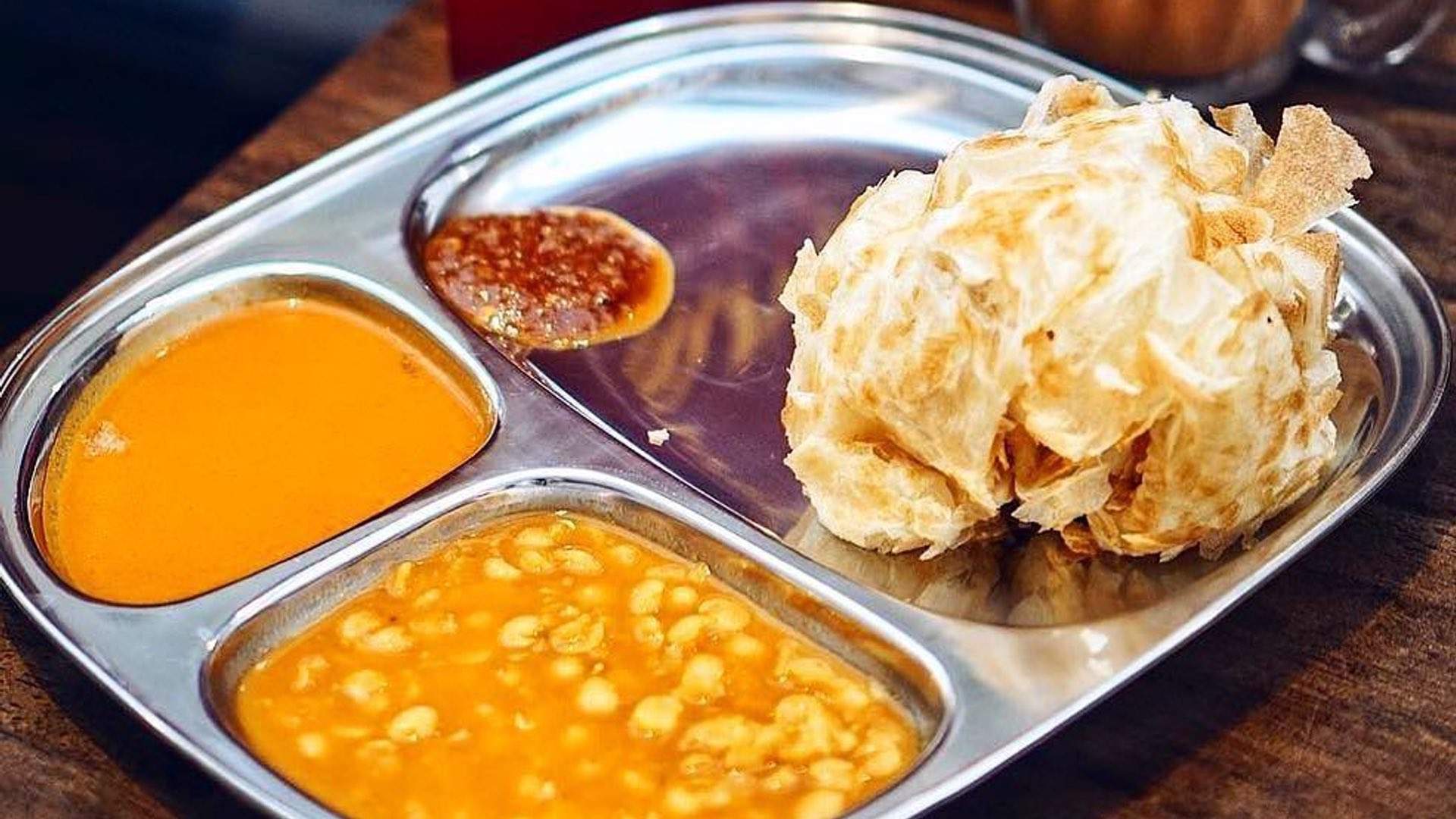 A ROTI FEAST, MAMAK
Mamak is the indisputable home of roti in Melbourne, with its cheerful Lonsdale Street digs serving up huge, steaming plates for both lunch and dinner every day of the week. The Malaysian restaurant has a couple of branches in Sydney, too, so the roti love obviously stretches around the country: hot, buttery and flaky, it's high time to get it in your gob if you haven't already. You can get a roti canai (the OG choice, served with two curry dips and a spicy sambal), an egg roti (also a must-try) as well as a dessert roti — roti kaya, filled with pandan and coconut — for $27.50. Mamak's roti is crispy on the outside and fluffy on the inside and filled with happiness all over.

TWO PEZZO AND A CANNOLI, PEZZO
Pezzo is an Italian pita pocket-like street food you'll eat once and want every day forever more — so don't say we didn't warn you. These little pockets of Italy are made of 48-hour fermented pizza dough, baked into bun shape, cut apart with scissors and then stuffed full of delicious Italian ingredients. Think meatballs and cheese, veal schnitz and pickles, or calamari and white sauce. Grab two savoury pezzo and a cannoli, too, all for around $28.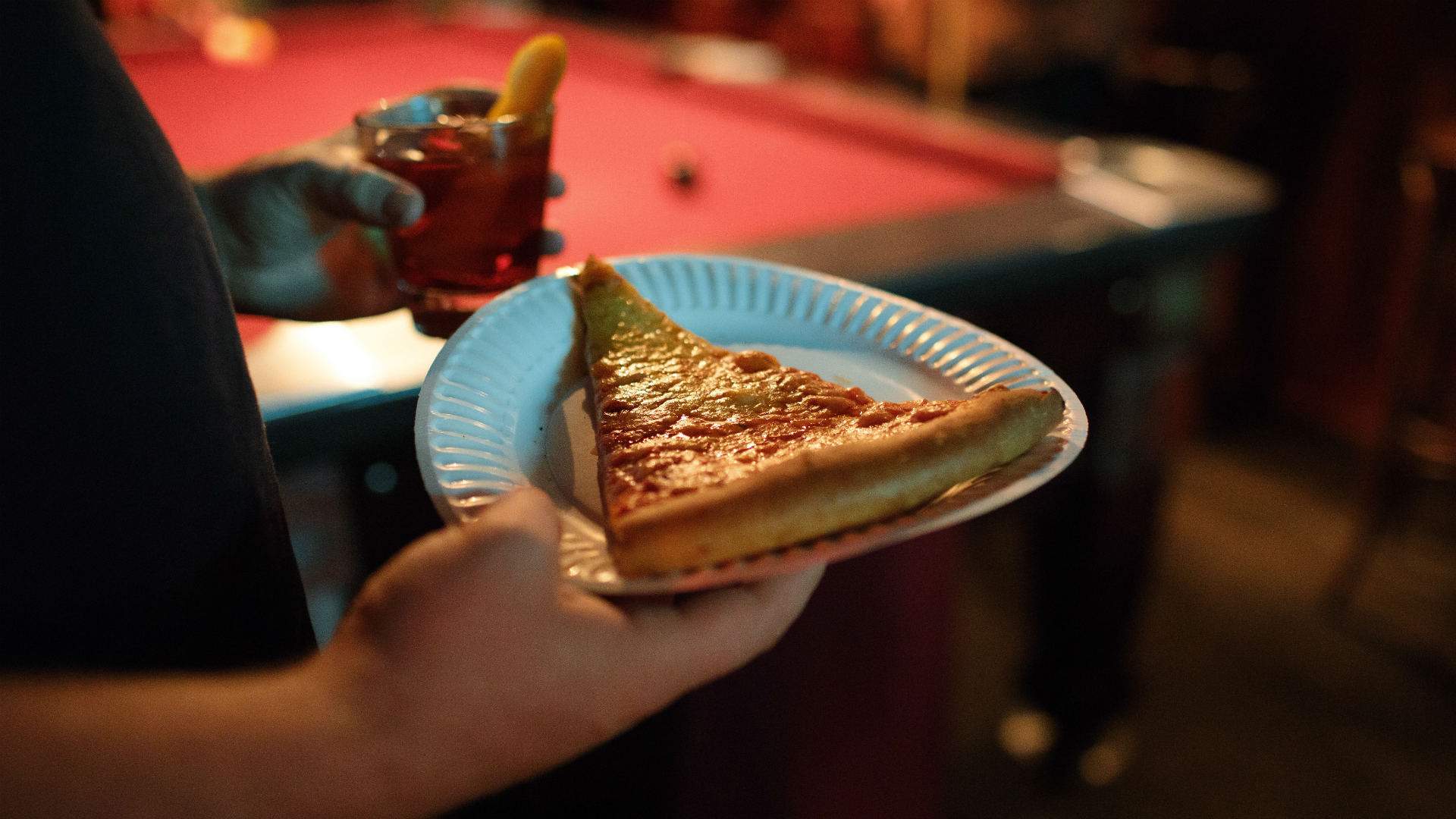 THREE PIZZA SLICES AND A PINT, HEARTBREAKER
Heartbreaker already has you sorted when it comes to spending winter nights sipping whisky and listening to tunes on their jukebox. It's the sort of dive bar you slide into, late at night, feeling like you just want to hear that one Bruce Springsteen song that reminds you of your ex — then, against your better judgement, chuck it on. Deal with the ensuing feels by grabbing a pint and a couple of slices of pizza: hole-in-the-wall Connie's Pizza runs out of the back, open late night for your carbs and comfort need. However you're feeling, you'll also be well fed and watered — you can get three slices for $18, so add a beer on and you can still be within the $28 limit.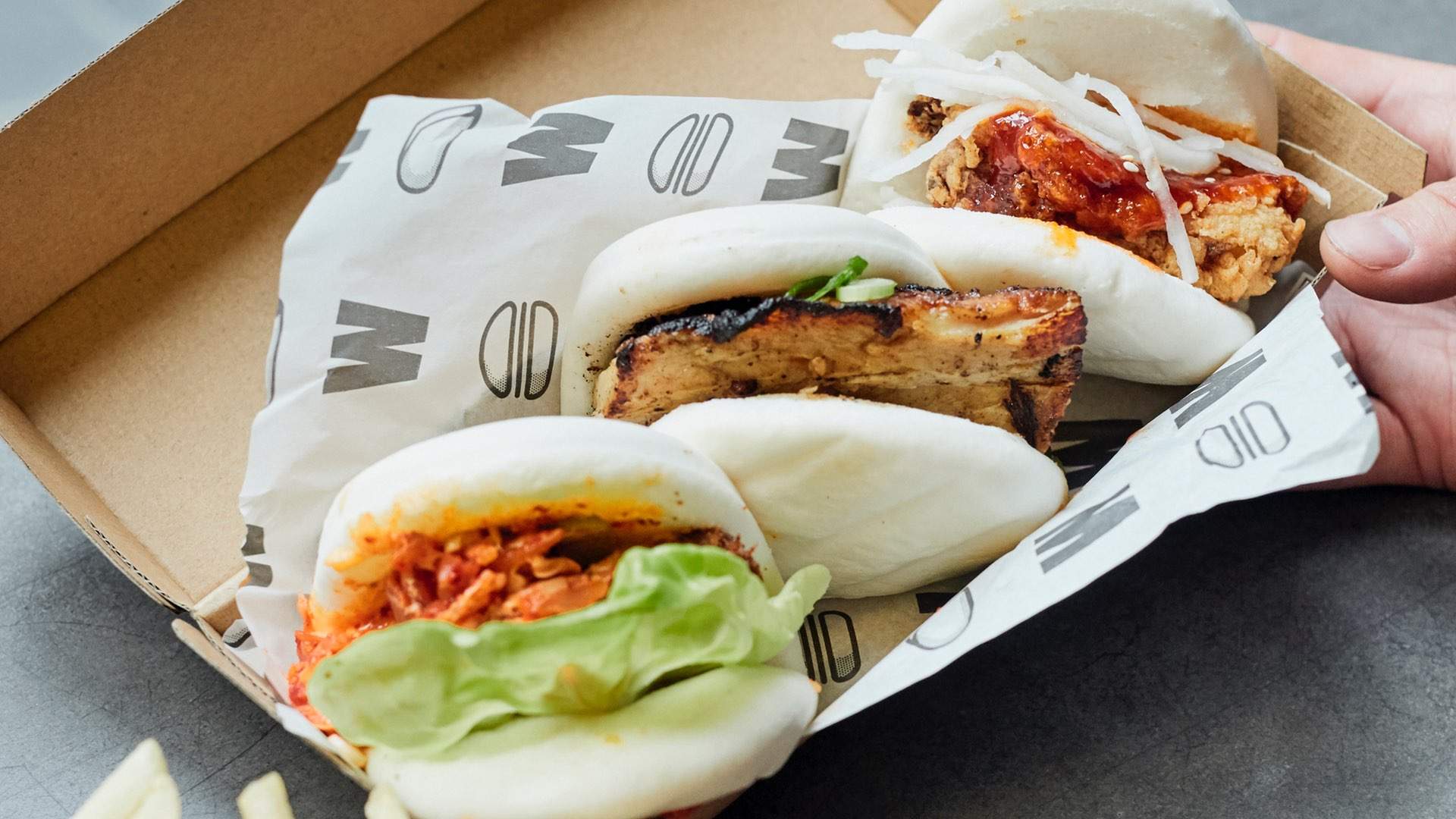 Wonderbao is a pretty apt name for this restaurant, which serves basically only bao and hot soy milk drinks. It churns out scores of wonderful little delicious steamed Chinese buns every day. White, starchy, and just the right amount of filling vs bun, Wonderbao has got its formula down pat. Standard bao go for $2.70 (try the char siu barbecue pork — the OG and perhaps the best) to $4 (filled with egg, shiitake mushroom and Chinese sausage). The more open sandwich-type, the gua bao, are priced at $5.20. You can either get a full variety pack of your choosing, mixing and matching, or just call it a day and order ten char siu BBQ pork bao for $27. Don't' worry, you'll have room: they're wonderfully light and fluffy.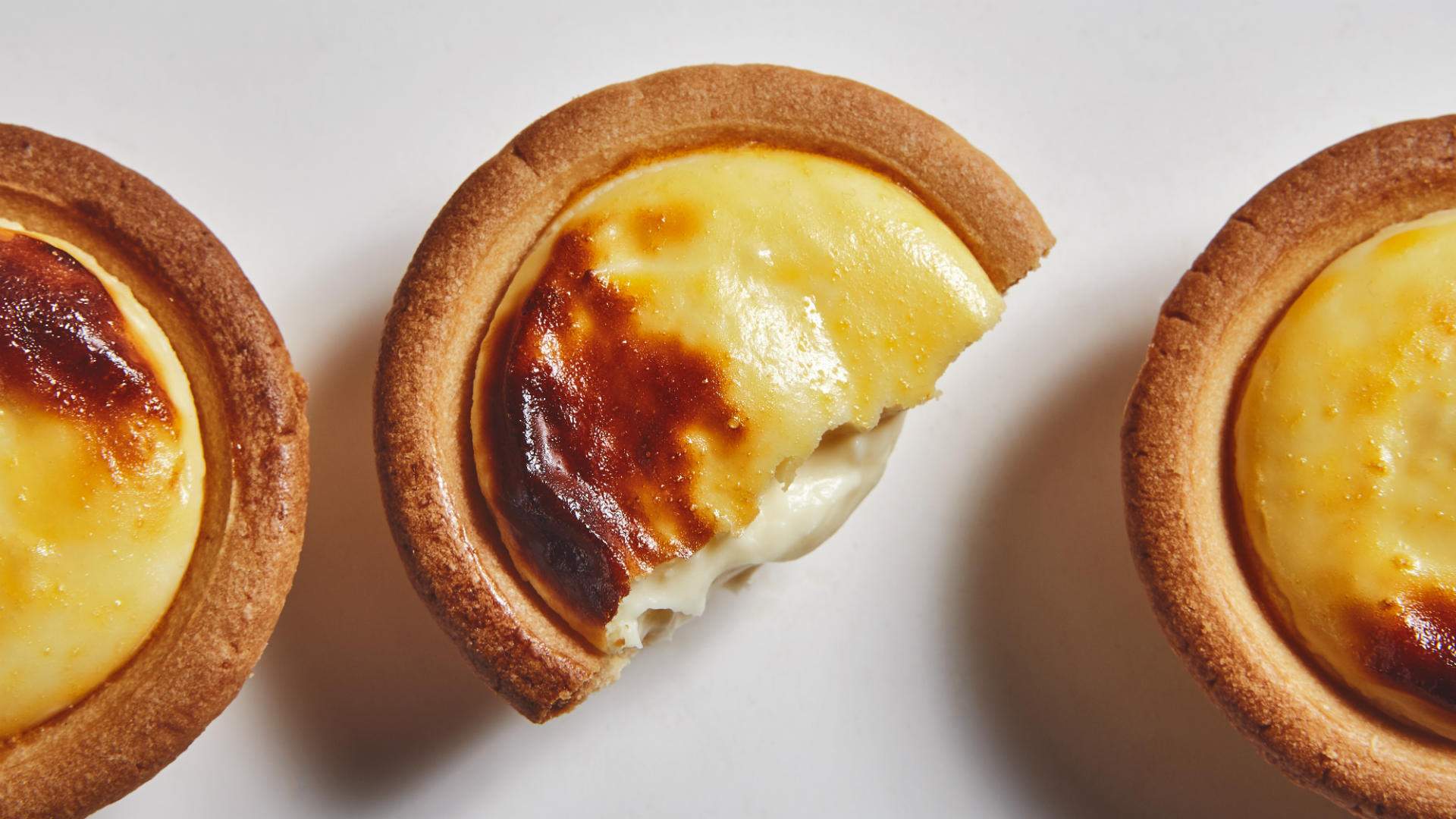 Malaysian-born chain Hokkaido Baked Cheese Tart does one thing really well: unsurprisingly, baked cheese tarts. Melbourne can't get enough of these lil cheesy babies. With four locations across Melbourne, there are two in the CBD: at QV and Melbourne Central. Prepare to contend with lines but for good reason – the tiny cheese tarts, which are made with Hokkaido-style dairy products, are full of rich savoury-yet-sweet flavour, good eaten either cold or warm. While other flavours exist now such as blueberry, the original are still the place to start: at $3.90 each, you can take home seven of them for under $28 for your whole household to try, or just one for every day of your week if you don't like sharing.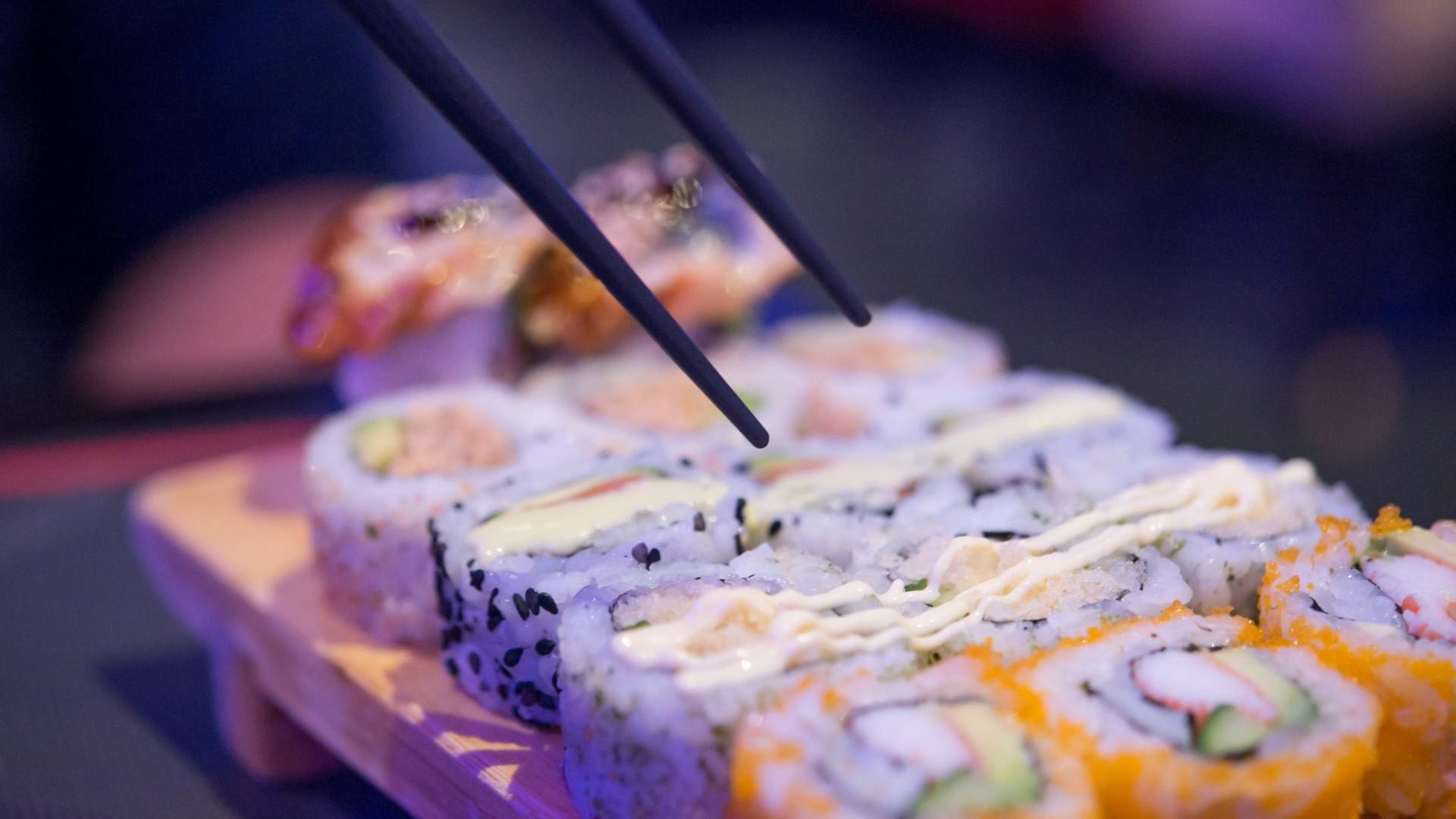 TWELVE SUSHI ROLLS, TOKUI SUSHI
Lonsdale Street's Tokui Sushi may be the best value sushi in the CBD. And even though its infamously low prices of $2 per roll have recently risen to $2.20, there hasn't exactly been riots in the streets. It's still miles cheaper than any other sushi place around. Every single roll is the same price, so you can live your chicken teriyaki and smoked salmon dreams on a budget. You can get 12 rolls for $26.40, so really that's all you need to know about that.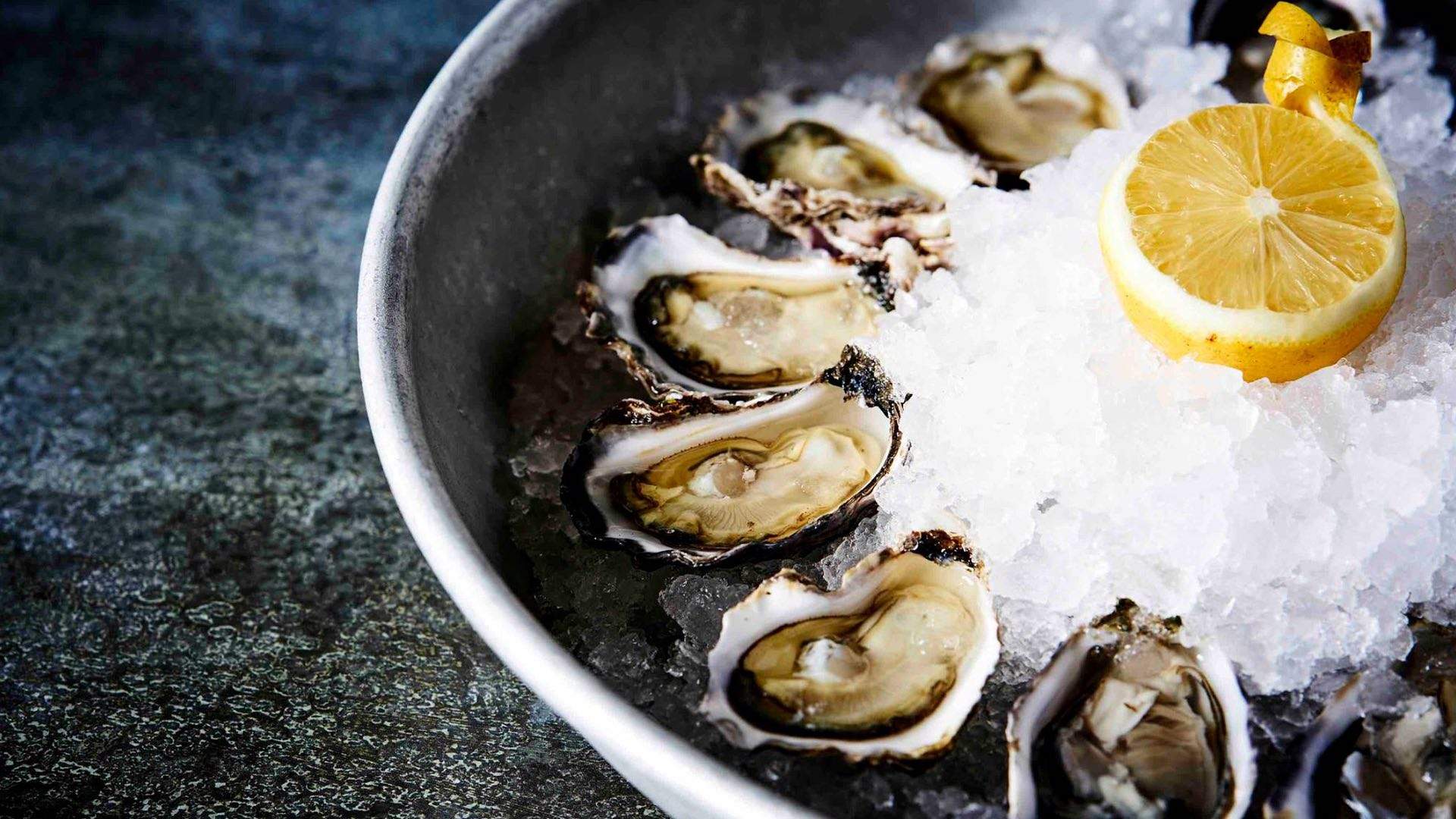 FOURTEEN OYSTERS, PHILIPPE
Sure, oysters are generally a bit of an indulgence, but they're fairly accessible at Collins Street's Philippe. The French restaurant was opened by chef Philippe Mouchel in 2016 — and while it's not particularly light on the wallet, there are some bargains to be had. While the a la carte menu is a ritzy affair of foie gras and duck, you can also nab oysters at $2 a pop here. Available all day Monday to Friday (and from 5pm on Saturdays) in the bar, you can get 14 of the tasty sea molluscs and feel like you're living your very best life.

We've got a very fond spot for cheap and cheerful, and Shanghai Village Dumpling most certainly takes the cake for the title — well, the 21 cakes to be exact. While its large, steaming hot plates of dumplings are obviously what you'll go for, you'll find yourself staying for (perhaps surprisingly) dessert. The crispy pumpkin pastries are the stuff of deep-fried dreams; moreish and that exact cross between sweet and savoury, we're serious when we say to not fill up on fried pork dumplings before you get to these fellas. You can get three pieces for $4, so looks like it's over 20 for $28. Go on, then.
Published on May 01, 2019 by Kat Hayes