FOOD & DRINK
Nine Melbourne CBD Happy Hours That You Can Hit Up As Soon As You Finish Work
You could go straight home, or you could sink a few $5 spritzes, $6 schooners and $7 fried chicken sandwiches first.
The daily grind can really wear you down. Luckily, you don't always have to join the rat race on the commute home every day — you could have a few drinks instead. One major bonus of working in the CBD is that heaps of Melbourne's top-notch bars put on some serious drink specials — many of which can be enjoyed every day.
The joyous tradition of happy hour is alive and well in many of the city's most loved bars and eateries — you just have to know where to go, and when, to take advantage of the best drink and food specials.  So we've rounded up some great deals for when you're looking for a post-work tipple before heading home, with rooftop views, riverside locales, basement vibes and classic eateries all accounted for. There's cheap beer and wine aplenty, as well as chicken burgers, empanadas, tequila and a spritz or two, all sure to help you and your workmates shake off that nightmarish meeting that took up most of your afternoon.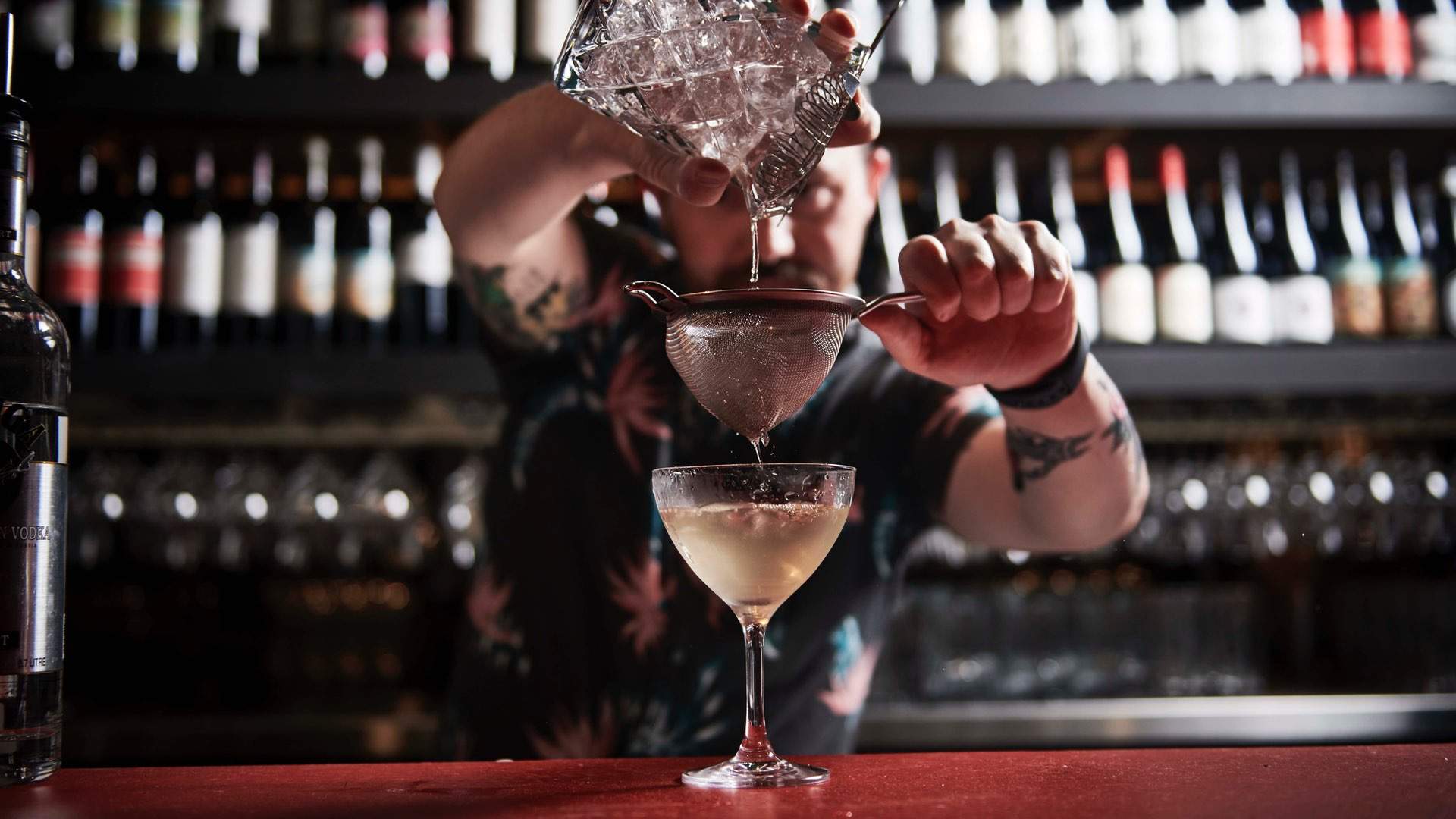 Boasting one of the most interesting fit-outs in the city, Natural History Public Bar also has a killer happy hour, slinging affordable after-work beverages from 4–7pm each weekday. Alongside the regular deal of $7 wine, $8 spirits and $9 pints, the bar has a number of daily specials going on, such as half price bottles of wine on Mondays, and a carafe of wine and a cheese plate for just $35 on Tuesdays. On Thursday evening, pretend you're fancy with a $10 negroni, old fashioned or espresso martini. Or you can end the week being serenaded by, or enthusiastically singing along to, the musical stylings of the bar's resident in-house piano man every Friday and Saturday night.

Not all happy hours are created equal. The delightfully pastel-hued Peaches — up the pink stairs from Cheek — treats punters to not one, but two chances at nabbing a $7 chicken sanga. Although technically not available after the traditional nine-to-five work hours, this two-level rooftop bar deserves a mention for both its 12–2pm lunchtime happy hour, and its reprise from midnight till 2am on Friday and Saturday nights. As well the tasty sandwiches (which can also come filled with tofu), you can also throw back a $7 pickleback shot at these times. To cap it off, the bar's cocktails are as aesthetically pleasing as its pastel pink decor, and taste as good as they look.

If you like your drinks served with homemade pasta, or delicious Italian nibbles, Lello Pasta Bar has you sorted. Monday through Friday, from 4.30–6.30pm, the Italian eatery has a bunch of beer, wine and spirits on special, including tap beer, house wine and spirits for $7. If you're after something a little fancier, Lello will sling you an Aperol or Campari spritz for $12, any cocktail from the menu for $15, or wine and spirits from the next shelf up for a tenner. Hot tip: head to Lello at the end of the week for Aperitivo Fridays, where you'll be treated to a free small plate of snacks with the purchase of an alcoholic drink, just get there between 4.30pm and 6pm.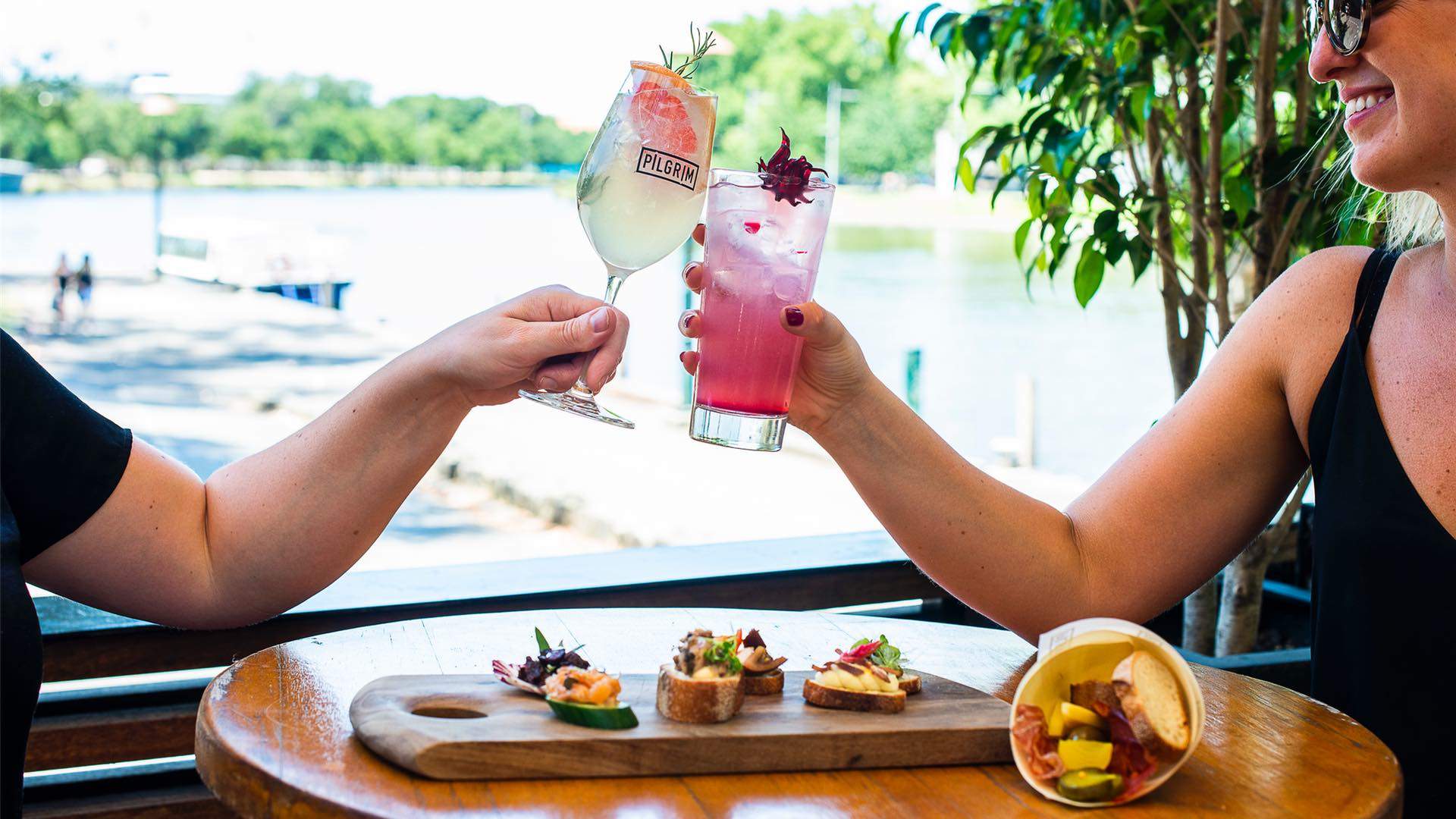 PILGRIM BAR
Right through the working week — from 4.30–6.30pm Monday to Friday — Pilgrim Bar will pour you a drink for mere pocket change with its $5 happy hour. The riverside bar and eatery has an all-Australian menu worth sampling, especially when you can pick up a beer, house wine, or spritz for a fiver. Championing seasonality and local produce, the list is always changing, so there's always something new to try, from wines from the Yarra and King valleys to Victorian and NSW beers. Plus, you can fuel up with warm toasties and locally sourced cold meats and cheese.


Empanadas and beers. How good does that sound for a post-work snack? Argentinean steakhouse Palermo — the little sister of Meyers Place mainstay San Telmo — is making knock-off time even better every Monday through Thursday with its $9 deal. From 4–6pm, you can grab a hot and crunchy empanada and a cold and crisp Patagonian Pilsner for less than a tenner. Once that deal has taken the edge off after a hard day of work, you may as well settle into one of Palermo's comfy booths for a pisco sour and dome dinner. Take advantage of generous share plates with your work mates.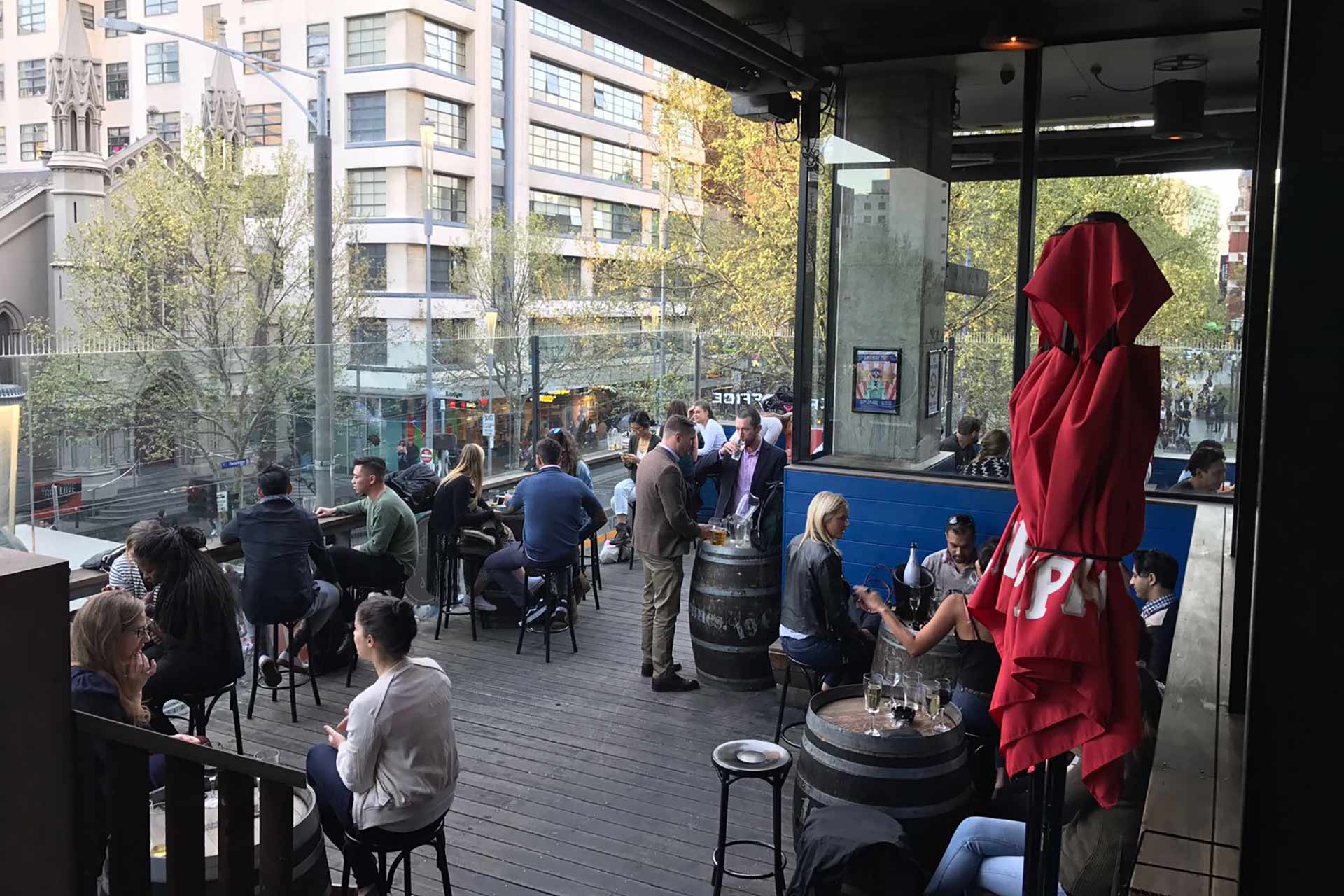 When it's quittin' time, head straight to an office of a different kind: Swanston Street's prohibition-inspired bar, Father's Office. The specials are plentiful and frequent  here, with happy hour running for four hours each night. Stop by between 5–7pm or 8–10pm any day of the week for a range of $12 cocktails, $5 wines, $7 schooners and $7 spirits. That's a lot to remember, but all you really need to know is Father's Office has so many specials that even your fussiest colleagues will be happy, and there's plenty of space for your whole work crew among the art deco-style dining room or out on the balcony overlooking the State Library.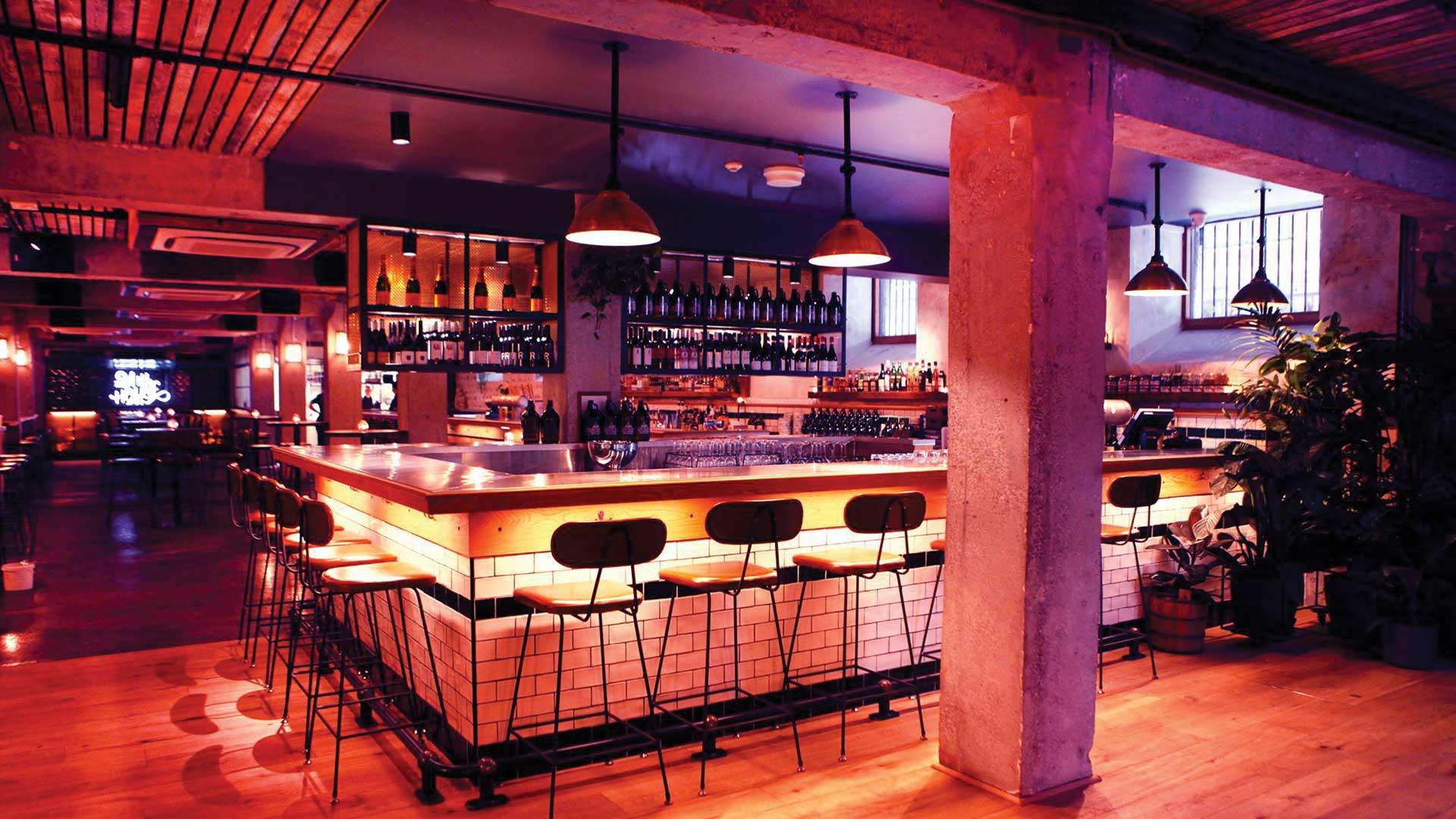 Escape the hustle of the crowded CBD streets and the post-work rush, and head down to subterranean Flinders Lane bar The Mill House. Budget-friendly drinks are served up here everyday from 4–7pm — including Saturdays — with a selection of spirits, wines and pints of beer down to $7.50. The kitchen also pumps out $12 daily food specials (from noon right through until close, so you can get a feed and a tipple for just under 20 bucks. Be sure to nab one of the large, circular booths up the back, for ultimate comfort, vibes and proximity to food.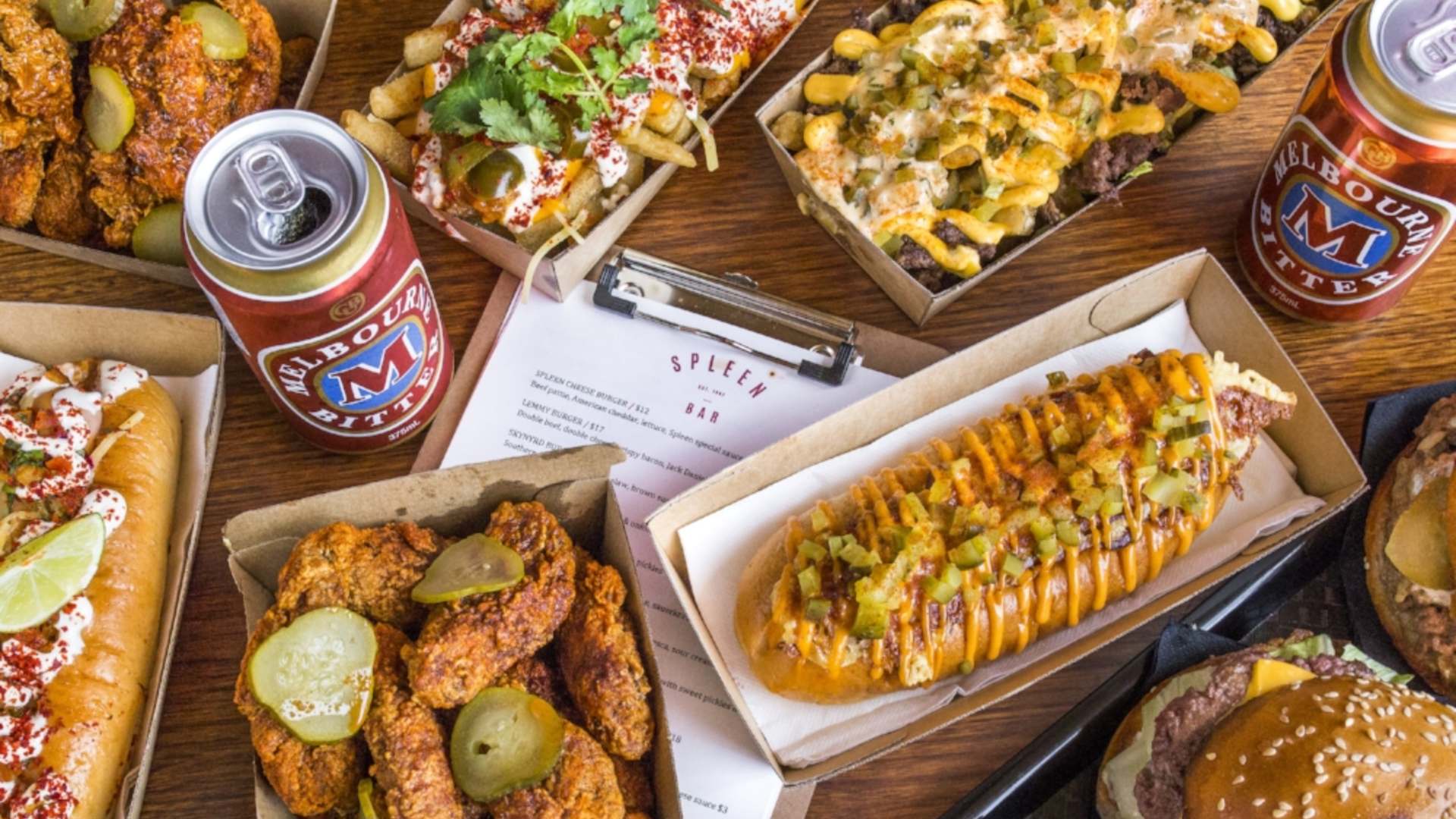 SPLEEN BAR
Considering it's been cranking out drinks for thirsty punters until 5am since 1997, Spleen Bar must be doing something right. And it doesn't disappoint when it comes to happy hour specials, either. Monday through Friday, from 4pm–7pm, both Stomping Ground's pale ale and laneway lager drop to $5 a pot, or $9 for a pint, and house wines are just $8. You'll need food to get you through the week, so grab a cheeseburger or southern fried chicken slider for just five bucks from 4pm–11pm Monday to Thursday, and 4pm–1am on Fridays and Saturdays. Spleen has hump day covered, too, with southern fried and glazed chicken wings for just 5o cents each on Wednesdays.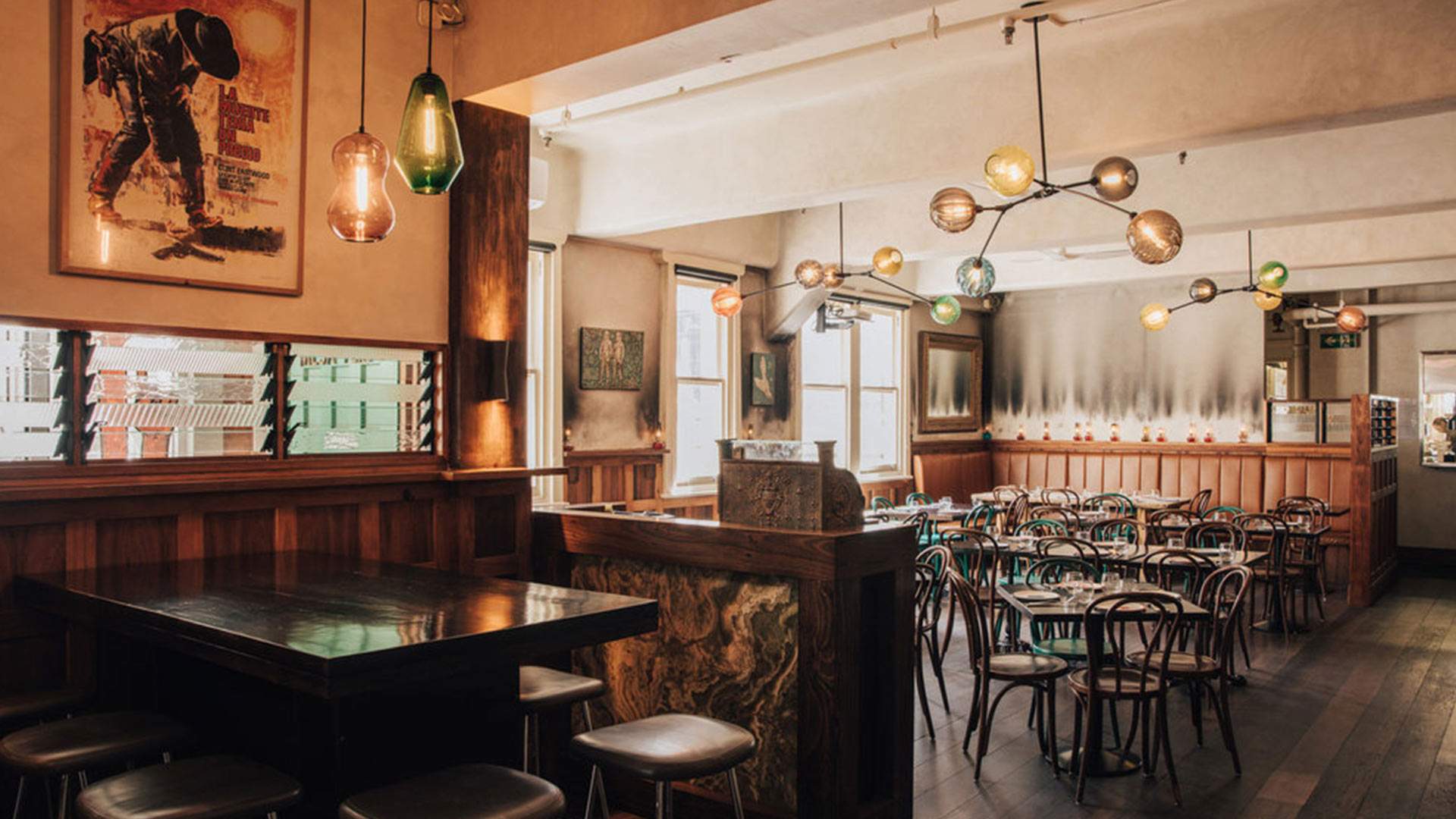 We promise this one will make it worth the climb up the many stairs at Curtin House. Settled in on level six — before you make it to Rooftop Bar — Mesa Verde is known for an extensive food and drinks list championing Mexican influences, and its happy hour specials are no different. From 5–6pm, Monday to Thursday, you can nab $6 house wines and spirits, and $5 pints and tequila shots. While you're there, make sure to try some small plates to share, or some of the $7 tacos, with flavours like grilled ox tongue, queso oaxaca and tomatillo avocado salsa, or roasted pumpkin, kale, smoked cheese and pasilla salsa. On Mondays, margs are $10 all day.
Published on September 11, 2019 by Leisha Kapor