FOOD & DRINK
Cult-Favourite Sydney Charcoal Chicken Chain El Jannah Is Opening Its First Melbourne Store
And it's expanding across both Sydney and Melbourne, with plans to boost its footprint to more than 30 stores over the next five years.
Pairing Lebanese-style charcoal chook with chips and garlic sauce since 1998, Sydney's El Jannah has become one of the Harbour City's firm favourites. It currently boasts nine stores to its name, including a very popular drive-thru eatery that opened in 2020. And, in great news for everyone who loves flavoursome poultry pieces, the chain has big plans for the next few years — including opening its first Melbourne store, adding at least four more across the Victorian city, and expanding to include 30-plus venues in total across both Melbourne and Sydney.
For Melburnians, this'll be your first chance to get a taste of El Jannah's beloved chicken — whether you'd like it in halves or quarters, on rolls and burgers, as part of a platter, on skewers or in salads. So, get ready to make a trip to 600 High Street, Preston, with the chook chain taking over the old Hungry Jacks site. An opening date hasn't been revealed as yet, but El Jannah expects to start cooking in late 2021.
The company is also currently looking at a second site north of the city, so you might have options when it comes to getting your charcoal chicken fix. Others are planned to follow, too, with El Jannah aiming to have at least five Melbourne stores operating over the next five years.
For Sydneysiders already enamoured with the brand's dishes, you don't just have to be content with the knowledge that it'll soon be available whenever you make the trip down south. El Jannah has also revealed that its expansion plans include opening more Sydney stores. Indeed, in both Melbourne and Sydney, six new sites have already been approved — although just where the new Sydney eateries will be located is yet to be announced.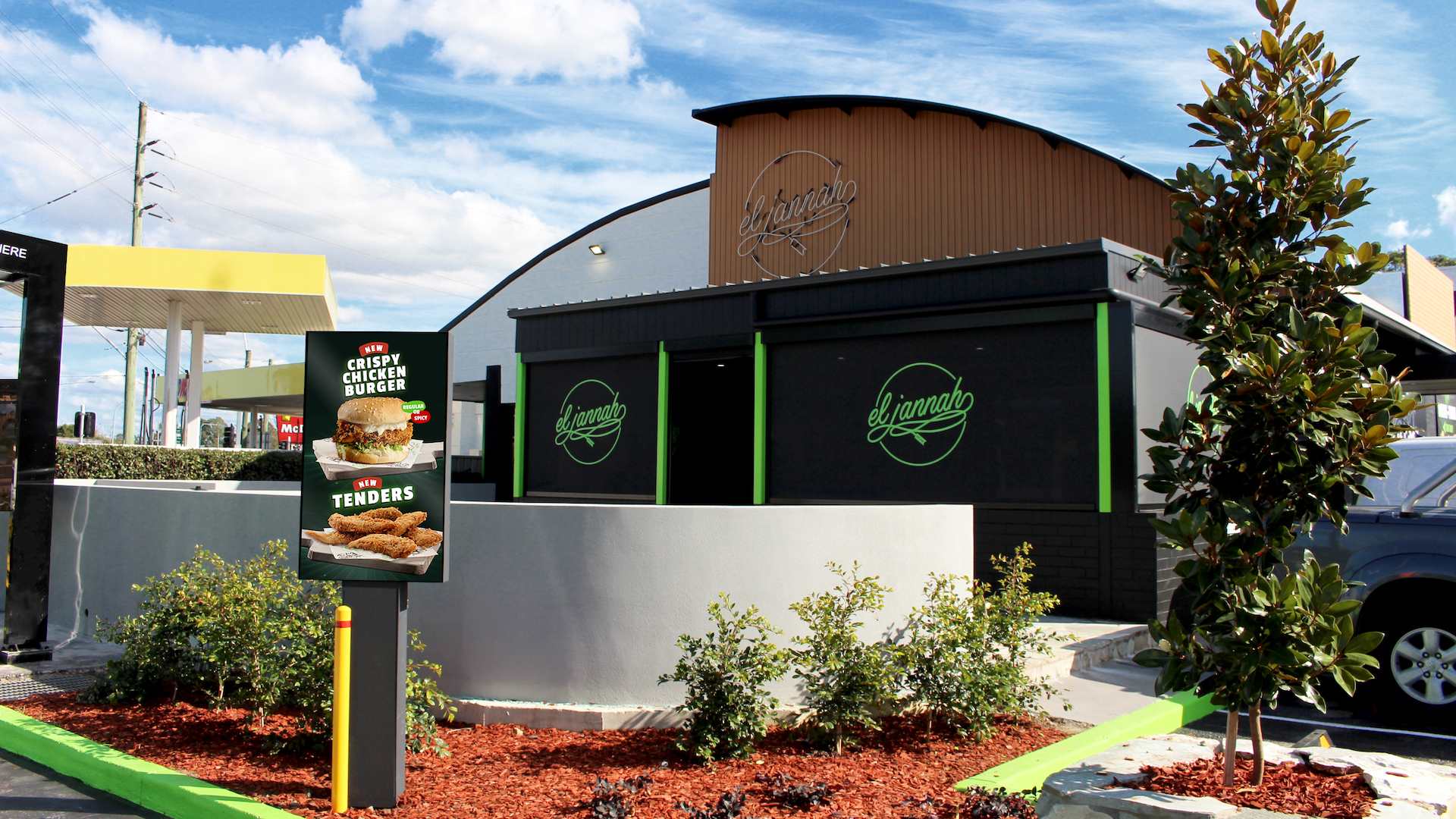 Wherever El Jannah pops up next in Sydney, it'll add to the chain's existing spread across Burwood, Blacktown, Campbelltown, Punchbowl, Granville, Kogarah, Penrith and Smithfield, as well as its Newtown venue — which heralded the chain's much-welcomed entry into Sydney's inner-west in 2019.
Whether El Jannah's expansion will involve more drive-thrus is also yet to be revealed.
El Jannah's first Melbourne store will open at 600 High Street, Preston, late in 2021. To keep an eye out for further details — including about the chain's planned expansion to more than 30 stores in Sydney and Melbourne over the next five years — head to the El Jannah website.
Published on February 06, 2021 by Sarah Ward