FOOD & DRINK
Ten Victorian Breweries Worth a Road Trip
Try beers brewed with fresh mountain water and small batch hazelnut ales inside colonial buildings and country farmhouses.
Melbourne lead Australia into this awesome craft beer age we've found ourselves in, and there are so many great breweries in the city that we're truly spoilt for choice. But we bet you haven't even considered how many more craft brewbars there are all around Victoria. Jonesing for a road trip? What better trip to take than one that lands you with a fresh beer in hand. Here are ten Victorian breweries worth road tripping for.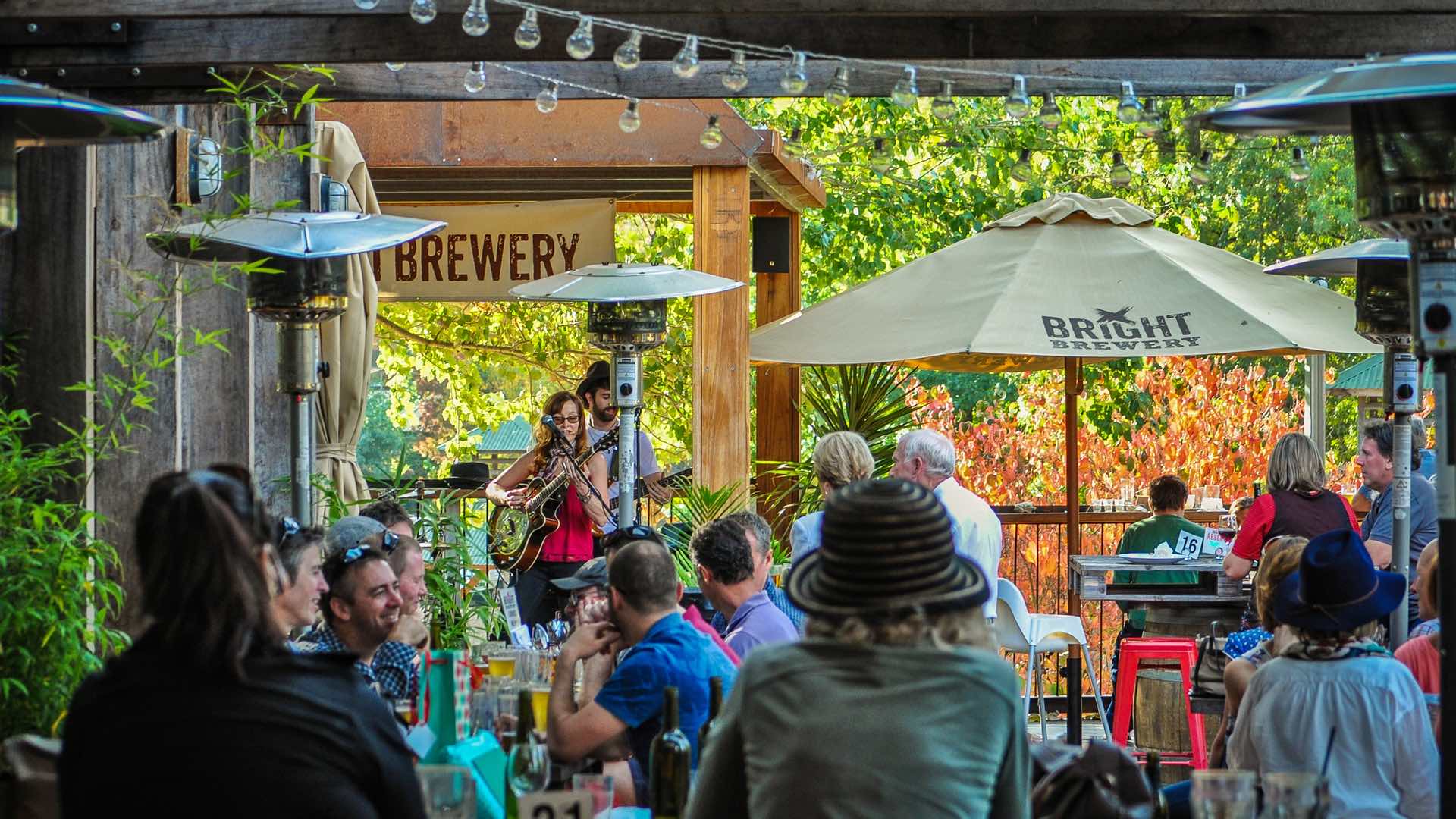 BRIGHT BREWERY
Bright Brewery is a mountain town brewery, and so, naturally, they use only fresh mountain water in their brews. Being able to say your brews are 'mountain crafted' is pretty badass, not to mention extremely picturesque. The brewery door is open daily and features a 24-tap bar, which is especially impressive — even for a brewery. The Fainters Dubbel or Razor Witbier are our recommendations. The brewery's proximity to Mount Buffalo and Alpine National Park also means you can make this one a double road trip and sneak in a hike between pints.
121 Great Alpine Road, Bright.

BRIDGE ROAD BREWERS
Bridge Road Brewers is located in the historic gold mining town of Beechworth, which is a town stuck in the 19th century in the most picturesque of ways — a reason for a visit in itself. Another is the Austrian/Italian-inspired pizzas and daily baked pretzels by co-owner Maria Frischmann. Of course, the biggest draw to Beechworth is the beer, and Bridge Road is constantly turning out something new. While visiting, seek out the Chevalier series and the Mayday Hills collection — this new line of barrel-aged and wild-fermented farmhouse beers are the best to come out of the brewery yet.
50 Ford Street, Beechworth.

BLACKMAN'S BREWERY
Blackman's Brewery is located in Torquay, just off the Great Ocean Road and back from the beach — an ideal location for a surfer's brewery Apart from the location, the Wildcard series is the main draw here, their single keg batches that you can only get at the cellar door. It doesn't get more small batch than that. The kitchen is open until late, with a share plate grazing menu that is crafted around the brews. If you're in Geelong, they've also got a small brewery bar in Dennys Place.
26 Bell Street, Torquay.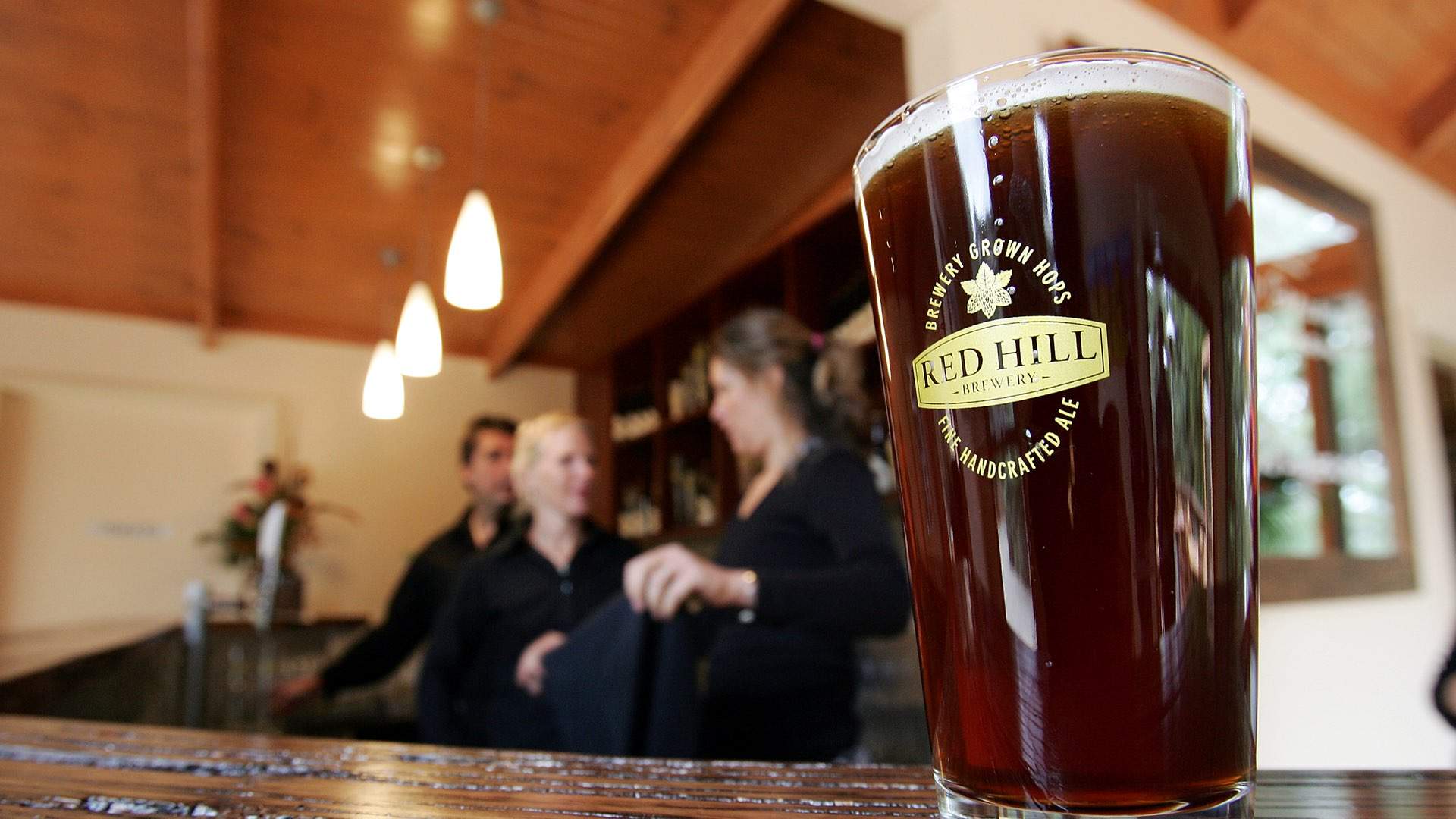 RED HILL BREWERY
Red Hill Brewery doesn't just invite you to stop on by for a beer, they invite you to stay the night too. The Brewer's Cottage is a three-bedroom house located on the grounds, the self-contained unit features an open fire, barbecue area and even a trampoline. You can join the brewers for Friday arvo brews and really get the full Red Hill experience. The brewery focuses on European styles and their farmhouse-esqe cellar door has the range, including the scotch ale and Belgian blonde that we especially recommend.
88 Shoreham Road, Red Hill.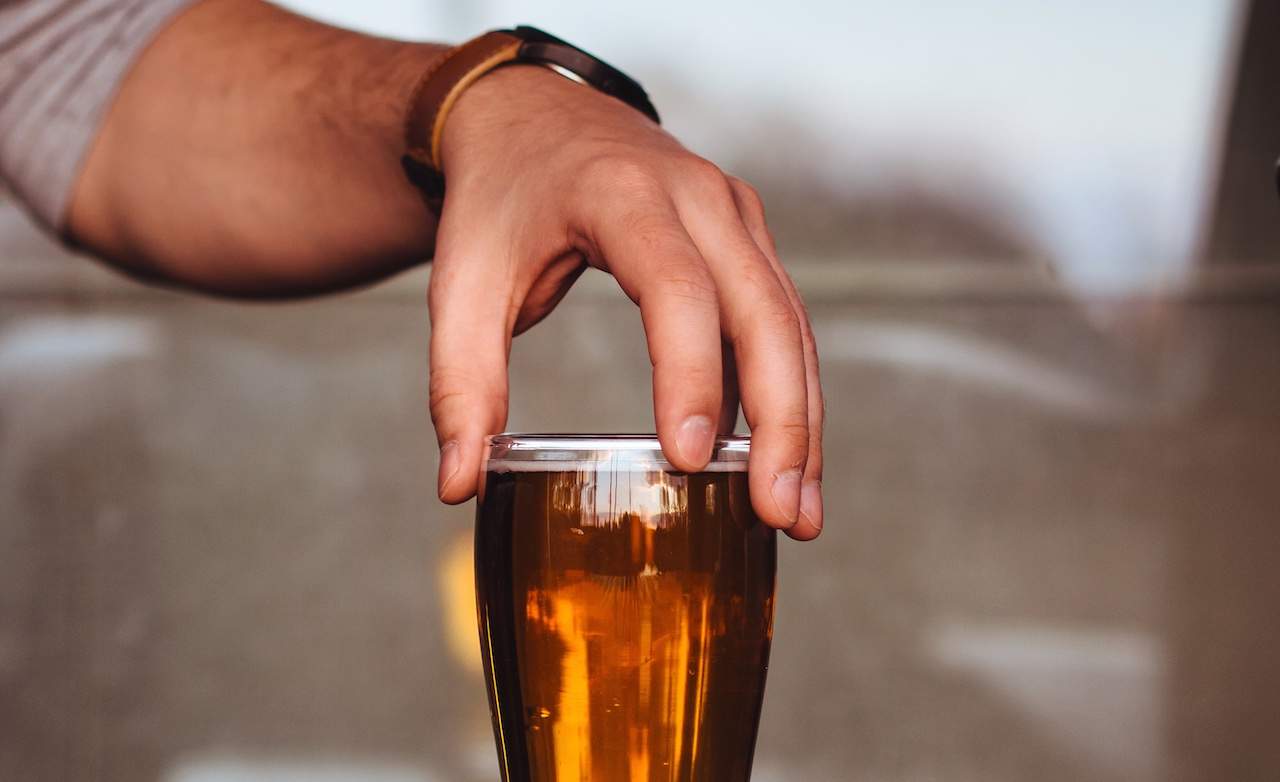 BAD SHEPHERD BREWING CO.
Bad Shepherd Brewing Co. is run by husband and wife duo Dereck and Diti Hales. They've mastered the cellar door technique with one of the best combos out there: good ol' beer and barbecue. Of the brews, the ESB and hazelnut brown are especially tasty, while the menu is a mix of smoked meats and comfort food, from mac and cheese ($5), texas brisket sandwiches ($12) and the all-mighty meat platter for two ($53). It's a brewpub done right.
386 Reserve Road, Cheltenham.

HARGREAVES HILL BREWING COMPANY
The Hargreaves Hill Brewing Company is set in a charming colonial building rather than the industrial warehouses that so many other breweries operate out of. It makes sense, considering their restaurant is a destination in itself, serving up proper New Orleans-style southern fried chicken ($22) on its menu. While you dig in try their beers in the form of a flight, and make sure the ESB and Abbey Dubbel are among those tasters. The best bit is that they're open every day of the week, so you can stop by anytime and grab a fresh pint or two.
25 Bell Street, Yarra Glen.

HOLGATE BREWHOUSE
Holgate Brewhouse is one of the most popular craft breweries to come out of Victoria and their brewhouse is the spot to taste their award winning brews. Situated in the village of Woodend (about an hour our of the city), the brewery has been around since 1999 and was set up in Paul and Natasha Holgate's backyard. The bar is very much a country corner pub, with eight taps, classic pub grub and live music every Friday night. If you've overindulged, no worries — grab a room upstairs for the night, with a dinner and beer tasting package while you're at it.
79 High Street, Woodend.

MORNINGTON PENINSULA BREWERY
Mornington Peninsula Brewery's symbol is derived from a medieval alchemy sign for 'drinkable gold' — and they go to great lengths to fulfil that promise. As they're so focused on their brews, it's a no-frills roller door situation, and they're slinging simple yet tasty pizzas to accompany your brews. If you hit the brewery bar when the Russian Imperial Stout is on tap, don't miss it (or any of their Imperial series beers, for that matter). For the non-beer drinkers among you, you won't be shunned — they have a range of local wines and ciders as well. Mornington is also the only brewery we know that offers free brewery tours every Friday, which includes tastings of their core range.
72 Watt Road, Mornington.

DAINTON FAMILY BREWERS
After being gypsy brewers for three years, 2016 finally saw the Dainton Family Brewers open their own brewhouse. The taphouse has three separate areas, including a dining room featuring rotating food trucks, a mezzanine overlooking the brewhouse and, most importantly, a beer garden — the perfect spot to enjoy their sours and summer pale ales this summer. The bar also offers snacks, chips and pies from a local bakery, so you'll have plenty to wash down with beer.
560 Frankston-Dandenong Road, Carrum Downs.

PRICKLY MOSES
Prickly Moses uses only pure Otway rainwater in their brews, and being able to say your brews are made with ingredients from a lush rainforest is pretty epic— as is their location. Set on Otway Estate, you have the option to stay in their spa accommodation and double whammy a trip to the vineyard, brewery and cidery. Among the many beverage options, or favourite is the new Raconteur IPA. The estate is also dog-friendly, so you really can't go wrong here.
10 Hoveys Road, Barongarook.
Published on April 11, 2017 by Marissa Ciampi