Five Dinner Party Hacks For The Next Time You're Playing Host
From sparkling welcome drinks to tactile table cloths, here are five ways to elevate your hosting game.
in partnership with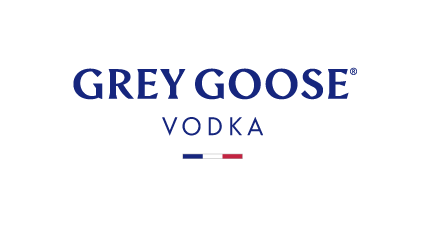 Remember when your parents threw dinner parties when you were a kid? Your parents had likely planned the menu well in advance, pulled out the good crockery, and cleaned the house in a frenzy. It was gorgeous, of course, but it was also a colossal effort. Thankfully, the popularity of formal dining at home took a nosedive, and now we want the kind of easy and elevated dining experience that Pinterest has championed: relaxed, but still worthy of sharing pictures across the internet. Which brings us a new kind of challenge, when you search 'dinner party ideas' you'll get 275 million results and too many options to choose from.
So to help cut through the anxiety you may be feeling about hosting your next dinner party, we've partnered with super premium French vodka Grey Goose to bring you a guide on how to host an elevated evening meal at home that won't cost you your entire pay cheque (or your sanity). Read on for some sensory inspiration.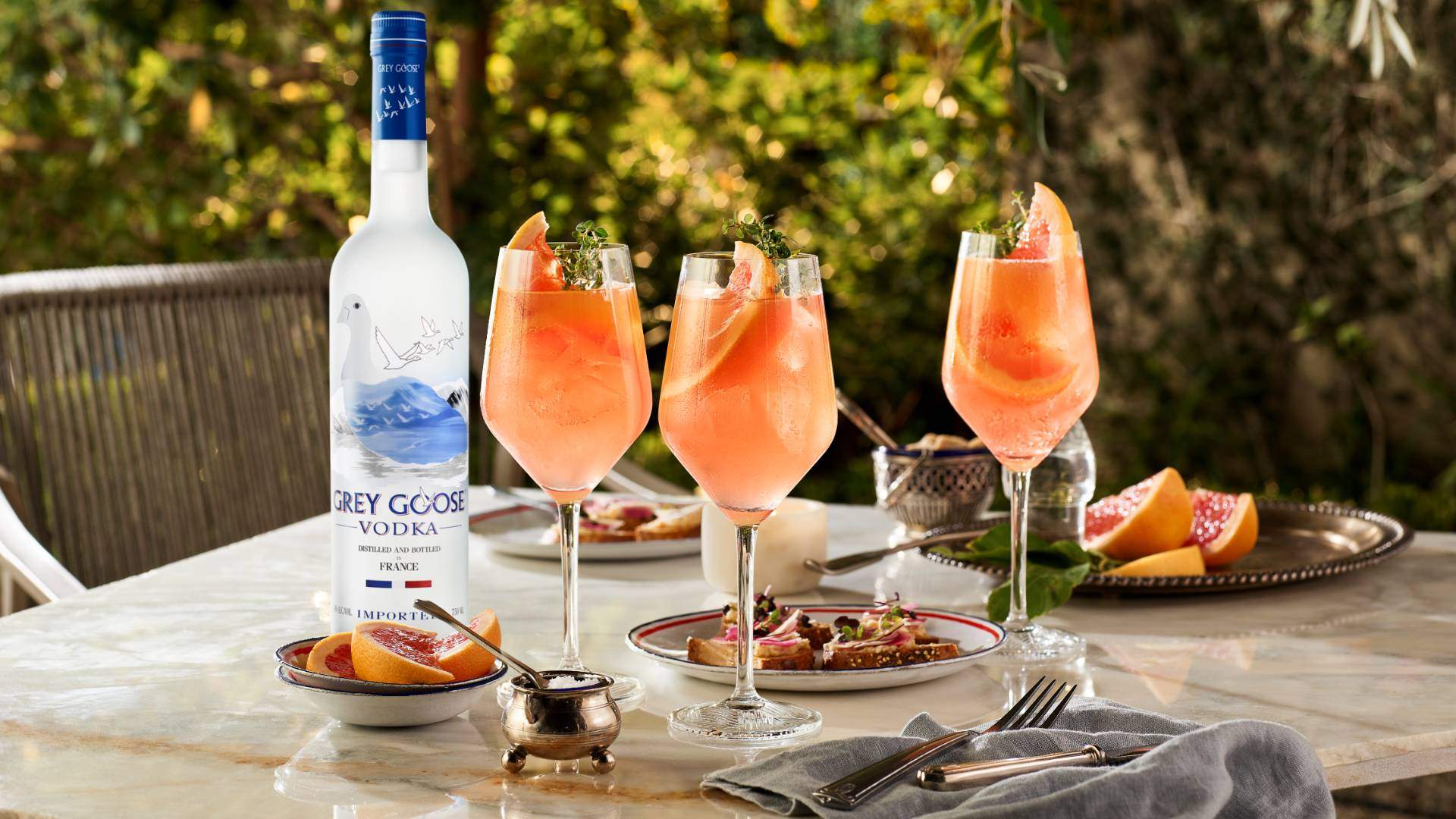 TASTE
Arguably the most important part of a dinner party (aside from your guests) is the food and drink, so don't let this part trip you up. Repeat after me: delegation is key. Nobody expects you to do this on your own (and foot the expenses, too), so when people offer to bring something, assign them a dish immediately. Keep it simple with cheese, charcuterie or a salad. For drinks, rest assured that everyone will bring their own beer or wine, so flex your hosting skills by having a pre-dinner cocktail ready for when everyone arrives. So fancy! So adult! The Grey Goose Peach Spritz is an elegant cocktail that's easy to make. Simply build 40ml of Grey Goose Original with 20ml of peach puree, 10ml of lemon juice, 10ml of sugar syrup and 45ml of sparkling rose in a wine glass. Stir and top with a sprig of rosemary. Look at you go!
SIGHT
Your parents were onto something with all those candles they lit at their weekend soirees; lighting really is important. Fairy lights, lamps, tea lights = good ambiance. That dodgy fluro light in the living room = bad vibes. You don't live in a dive bar. Once you've picked out the lights that suit your home, spruce up the rest of the house. Hide any clutter, put something floral on the table, and pull out some old photos. Not only will this serve as decoration, but it'll also work as an ice-breaker for any guests that might not know each other that well. Bonus points if the photos contain questionable haircuts circa 2010.
SMELL
They say the smell of baking bread is used by real estate agents to attract home buyers — and it's a very comforting aroma. Rather than baking your own loaf of sourdough for the occasion (#toohardbasket), stop by one of the best bakeries in Sydney, Melbourne or Brisbane and pick up something ready made. Heat it up in the oven, and cut up thick slices to throw on a cheese board. Your gluten-free/low-carb/Keto friends probably won't eat it, but everyone will appreciate the smell. And if your sense of smell is chef-level impressive, see if you can pick out the notes of French baguettes in the Grey Goose vodka, as the same winter wheat is used to make the vodka as bakers use to make the country's famed pastries.
TOUCH
Two words: table linen. It makes a real difference — and you can create a tactile environment really easily with one throw-over table cloth from linen purveyors like InBed (from $110) to more affordable homewares stores like IKEA (from $19.99). In a pinch, you can always use a picnic rug, or a sarong, to dress the table. Next, create an inviting environment where people can congregate after a big meal. Grab all the blankets from your bedroom, and get some hygge happening. Imagine a pillow fort, but more chic.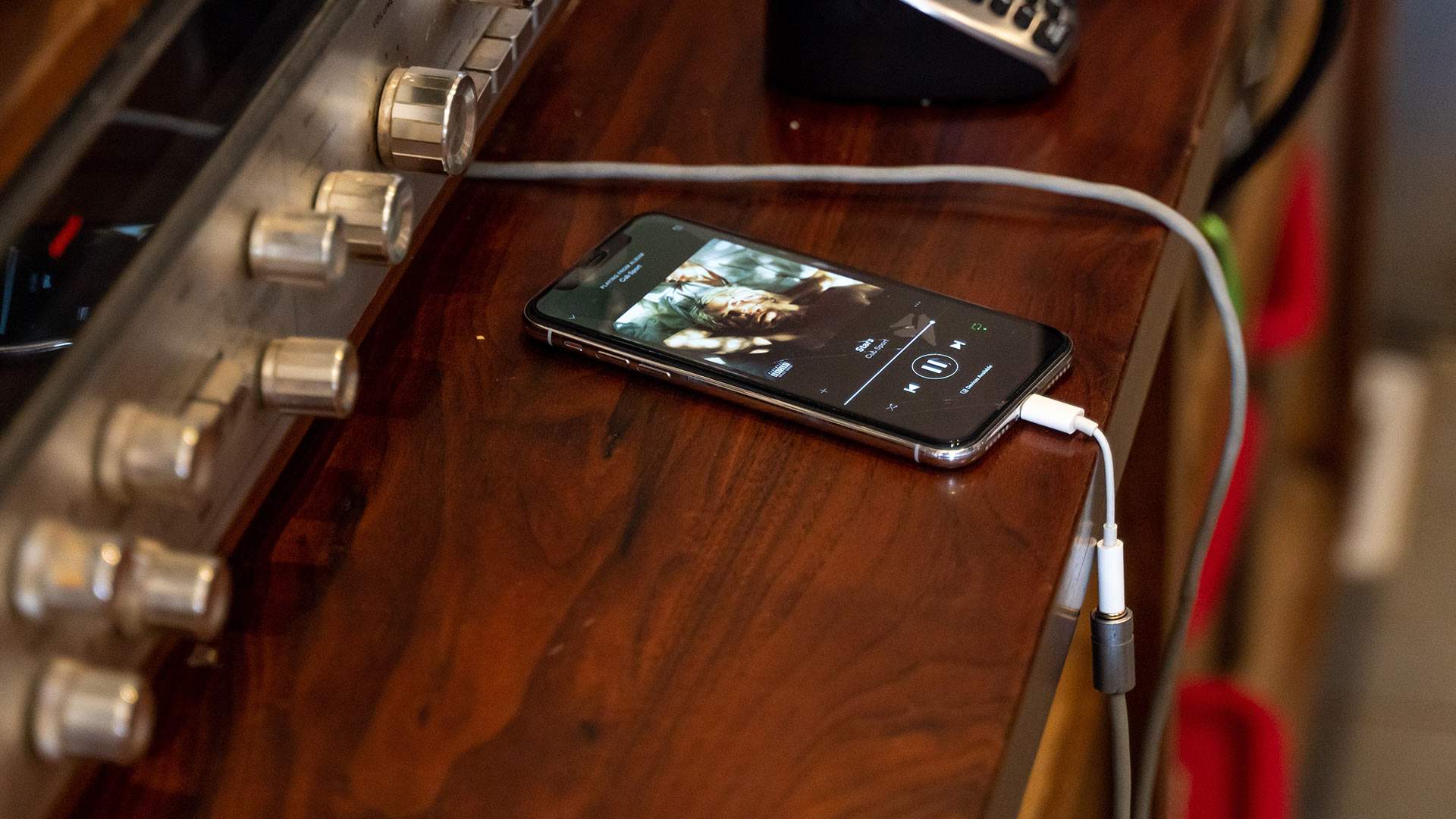 SOUND
When it comes to music, people fall into one of two categories: the effortlessly cool people who have a record player (and a well-curated vinyl collection) and those who rely on the old faithful Spotify and wireless speakers, which wins points for being totally customisable. If you choose to use a music streaming service during dinner, please abide by the cardinal rules: pay for premium (so you don't have pesky ads interrupting the mood) and use 'private session' so you don't add the tracks to your algorithm. Alternatively, rely on pre-made playlists like Front Left; the latest tracks become conversation starters.
Upgrade your dinner party by choosing premium vodka Grey Goose. Each bottle is distilled in France, and the high quality vodka has a 100 percent traceable production process, from crop to cork.
Concrete Playground Trips
Book unique getaways and adventures dreamed up by our editors