The Ten Best Bakeries in Brisbane
Rise and shine, just like these loaves of artisanal perfection.
Whether it's in the name of bread or pastries, Brisbane's bakers rise early in the morning to produce some damn fine offerings for your daily delights. So it's only fair you put down that $2 generic brand bread and get yourself a hearty, handmade loaf of artisan dough. You can thank us when your gob is full of gluteny goodness.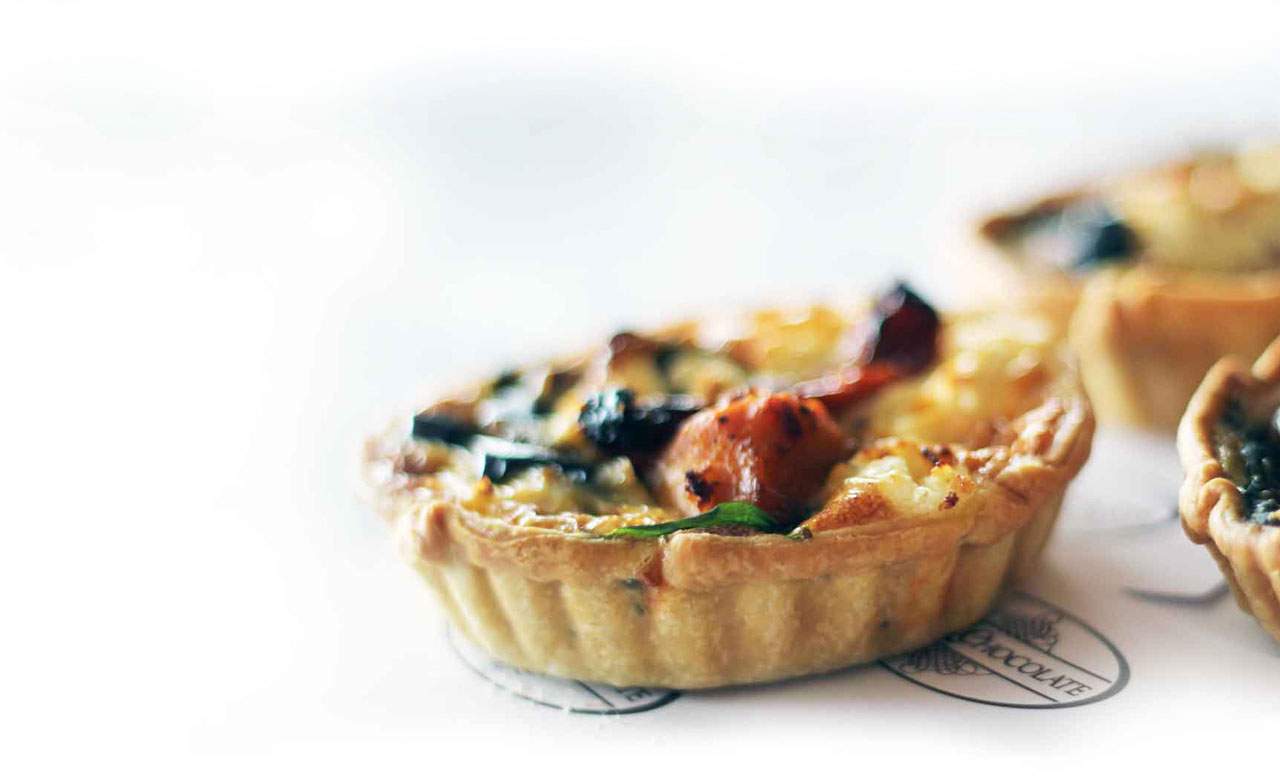 What's in a name? When it comes to Flour & Chocolate, there is no denying the main ingredients to be found in the Morningside kitchen. Lachlan Scott is the man behind the magic, and has found a well-earned spot as one of Brisbane's best bakers. The lines of locals that snake out the door of a weekend morning simply affirm this. As at any good bakery, bread is in abundance, with traditional and specialty sourdoughs (think fruit and walnut, caraway and rock salt, and chocolate on special occasions) filling the baskets alongside Vienna, country rye and French baguettes. Cakes, tarts, savoury treats, brownies, croissants and pastries round out the rest of the store. If, like us, you have a penchant for pastry, you may already know about Flour & Chocolate's dedicated days for specialty products. If not, grab your diary and make note: Wednesdays are for doughnuts, Thursdays are for gonuts, Friday's are for bagels and brownies, and the weekends are for focaccia and flaky, fresh pastries.
4/621 Wynnum Road, Morningside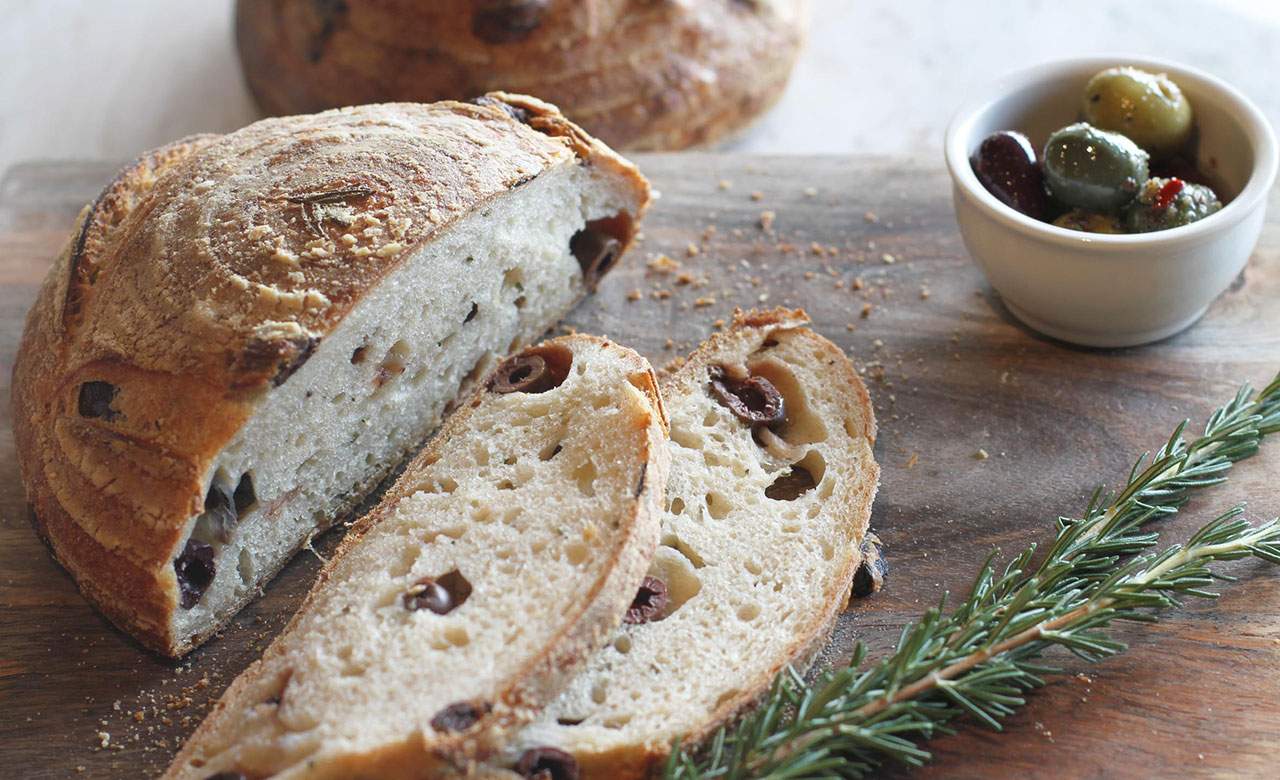 If you've had the pleasure of devouring one of Jocelyn's Provisions' iconic bar cakes, it should be no surprise that the establishment makes the cut as one of Brisbane's best bakeries. Beyond the cakes, loaves of sourdough, baguettes, and ciabatta are baked using organic flour and a long fermentation process, which means a tender crumb and complex flavour. Depending on the day, seeded sourdough and seeded baguettes are available alongside the traditional loaves, as well as a specialty fig, fennel and aniseed sourdough on Friday and Saturday. Stop by in the morning while they're still warm. A variety of, pies, sausage rolls and savoury tarts, as well as individual sweet treats (there are too many to name but watch out for the salted malted chocolate cupcakes) are available, with exact offerings varying depending on the day.
Shop 11, Centro on James, 46 James Street,  Fortitude Valley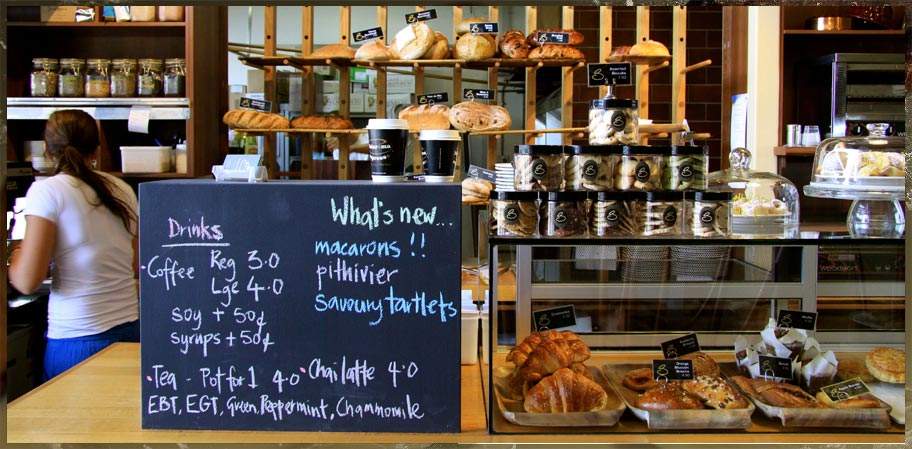 The beautiful minds behind Banneton Bakery have mastered the art of woodfired baking and stolen the hearts of Brisbane bread fiends across the city. The philosophy behind the delicious dough at Banneton is grounded in a belief in using natural ingredients and traditional baking methods to craft textured crusts and aromatic insides. Although it is hard to look past the signature 'Banneton' loaf (100% sourdough), choices such as French baguette, New York deli rye, multigrain, gluten-free corn bread or even the gourmet potato and cracked pepper loaf are sure to liven up your lunchtime sandwiches. Grab a loaf from one of the two cafes in Woollongabba or Ashgrove, or find the stall at Kelvin Grove Market on Saturdays and Boggo Road Market on Sundays.
25 Balaclava Street, Woolloongabba and Shop 3, 584 Waterworks Road, Ashgrove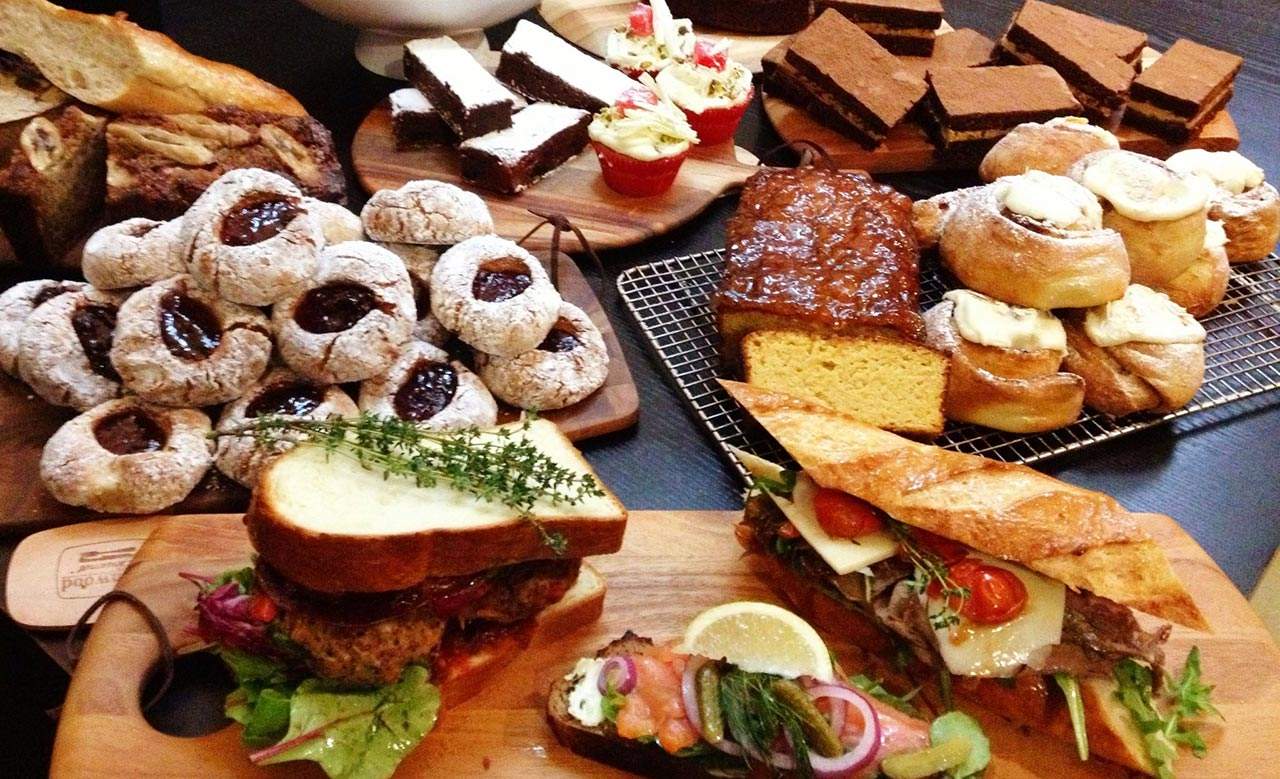 The Baker's Arms offers Brisbane the best of both worlds as a specialty bakehouse and cafe. If you don't have the time to sit down and enjoy the changing specials menu, we're begging you, please make time to grab a French baguette, beef sausage roll or slice of pumpkin pie to go. It won't be easy to pass up the opportunity, as the cabinet and the countertop are brimming with all things baked, from traditional pain au chocolat to inventive cheesecakes (we've seen honeycomb, banana butterscotch and rocky road). Embrace The Baker's Arms with arms wide open and stomach empty.
29 Logan Road, Woollongabba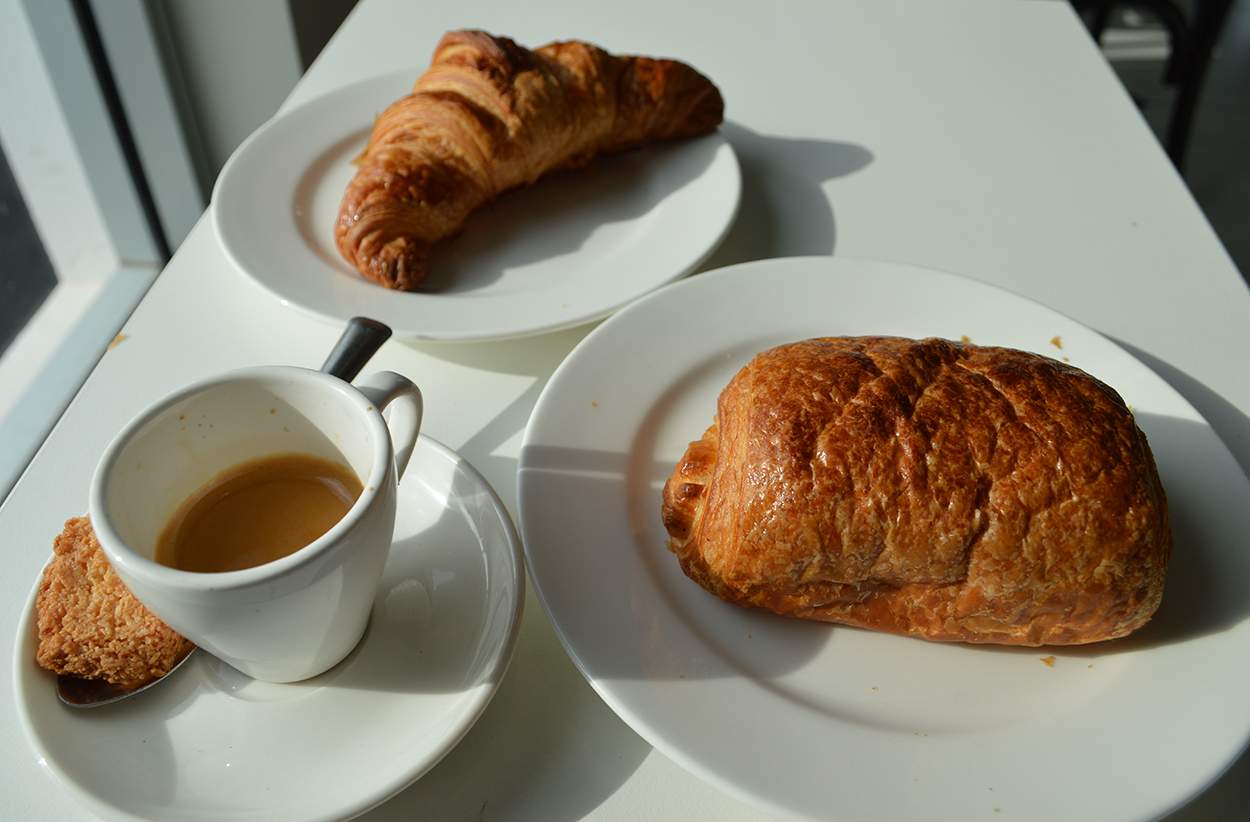 Le Bon Choix now bring French Renaissance-style sweets and savouries to four locations across Brisbane — Queen Street, Edward Street, Paddington and Racecourse Road. Silky macarons, glossy eclairs and a range of gateaux that would make Marie Antoinette proud steal the show on the menu. But it's not all about the sweet; the croque monsieur is pleasingly cheesy.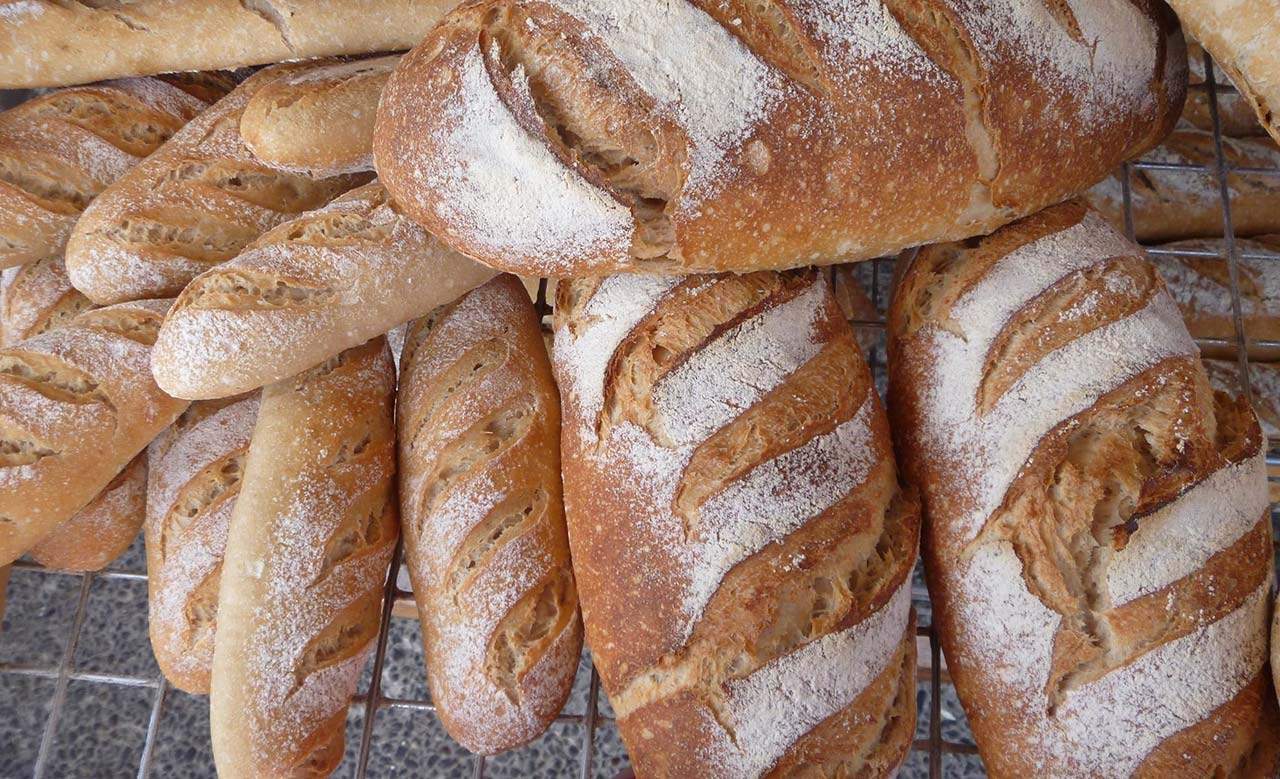 Brewbakers in Albion are all about baking bread, bagels and sourdough doughnuts, and we are all about devouring them until our heart's content. Bread comes in the form of the high-top como, French baguette and sourdough fruit loaf to name but a few. The bakers like to experiment, so don't be surprised to see any number of fusion baked goods (think: bagel dog). Still, they don't forget much-adored favourites like drool-inducing jam, chocolate and butterscotch sourdough doughnuts.
337 Sandgate Road, Albion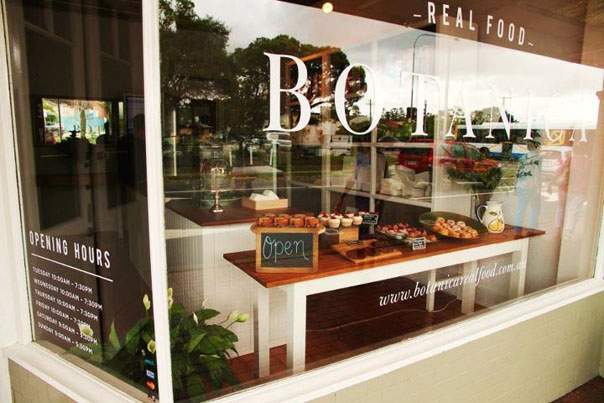 Botanica might be famed for their wholesome, hearty and damn delicious takeaway salads, but one look at the homemade sweets in the window will confirm that we are definitely not dealing with a one-trick pony. All the sweets are gluten-free and baked fresh each morning. You heard right, Brisbane, baked goods minus the gluten for all stomachs to enjoy. Vegan brownies, cinnamon bundt doughnuts, cherry white chocolate and sour cream muffins. So, coeliac friends, run, don't walk.
1 Enoggera Terrace, Red Hill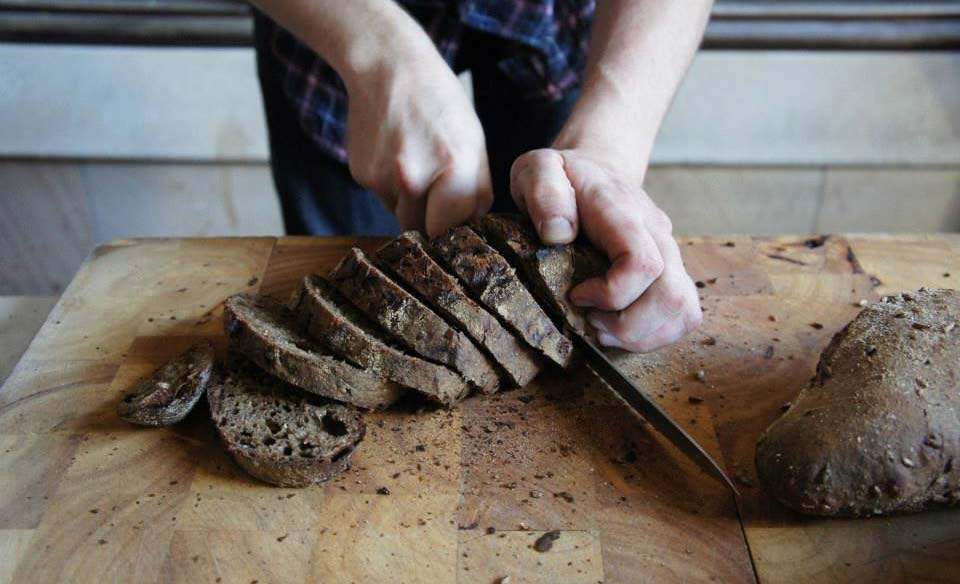 Beerkary is not your standard bakery; it seeks to combine some of life's greatest pleasures — beer and baked goods. When you stop and think about it, you quickly realise that brewing and baking stem from a similar science, and the combination is not quite as wacky as you first thought. It's a pop-up venture, but we'll take beerclairs, beercarons and malted brioche from masterminds Ben Devlin and Yen Trinh when and where we can get them.
Popping up at events around Brisbane.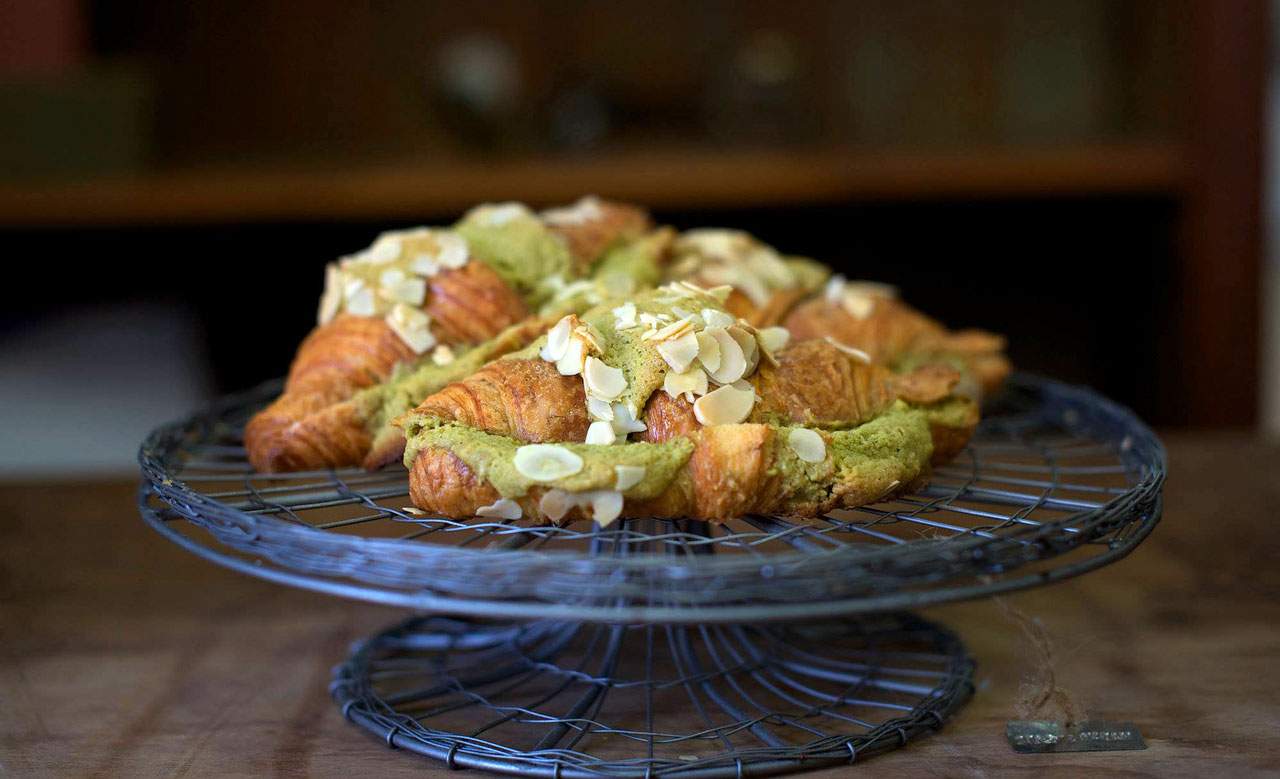 The success of Crust & Co stems from the French and Italian heritage of owner-baker Sebastien Pisasale, who has brought joy, happiness and authentic crusty French bread to the welcoming mouths of Brisbane bread lovers. From baguette to batard, or sourdough to ciabatta, all loaves are baked according to traditional, long-fermentation methods and liquid sourdough, which produces the irresistibly crunchy crust we covet. Perfect pastries and tempting treats will catch you at the counter as you tuck your baguette under your arm like a true Frenchperson would.
140 Edmondstone Street, Newmarket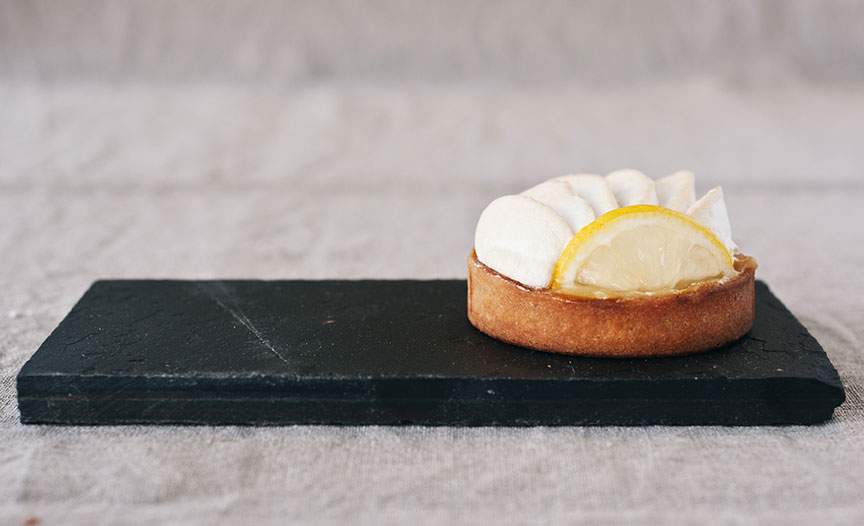 Sister company to Crust & Co, Choquette will have you thinking you've stepped into a Parisian patisserie as you 'ooh la la' and indulge your inner Francophile in buttery and flaky croissants, pain au chocolat, pain aux raisins, torsades, brioche, macarons, eclairs and millefeuille. All breads are baked by Crust & Co.
19 Barker Street, New Farm