FOOD & DRINK
Five Truffle Dishes You Can Order via Takeaway and Delivery in Melbourne This Winter
From truffle-topped toasties to truffle-filled pasta and even a truffle soup.
The restaurant world is facing a bit of lockdown-induced chaos, but that sure hasn't stopped the 2020 truffle season. It has arrived with as big a bang as ever, inspiring a whole host of new, limited-edition dishes heroing this hot-ticket fungi. All across town, you can expect to find cheesy, truffle-infused toasties, handmade pasta dishes adorned with fresh truffle shavings and plenty of other indulgent truffle creations. We've helped narrow down the selection with a round-up of five truffle dishes you can sink your teeth into in Melbourne right now. Let the fun-gi begin.
Under current COVID–19 restrictions in Victoria, residents of metro Melbourne and Mitchell Shire can only leave home for one of four reasons, which include getting food or other essentials. The Department of Health and Human Services has said that you must visit your closest cafe or bottle-o — no trekking across the city for a certain cup of joe — so if one of the below eateries is not in your immediate vicinity, check its delivery options.

Just like truffles and cheese are a match made in food heaven, so to are Prahran Market vendors Maker & Monger and Damian Pike the Mushroom Man. The pair has joined forces to create a limited-edition truffle toastie that takes the concept of hot cheese sandwich to dazzling new heights. Clocking in at $9.50 a pop, this little beauty heroes freshly shaved truffles from Manjimup in Western Australia, which are considered some of the best in the biz. These shavings of black gold are teamed with perfectly toasted Brasserie brioche, porcini mushrooms and a decadent ooze of Marcel Petite comté bechamel. Pick one up from Maker & Monger if you can — or order a range of other toasties for delivery within ten kilometres of Prahran Market.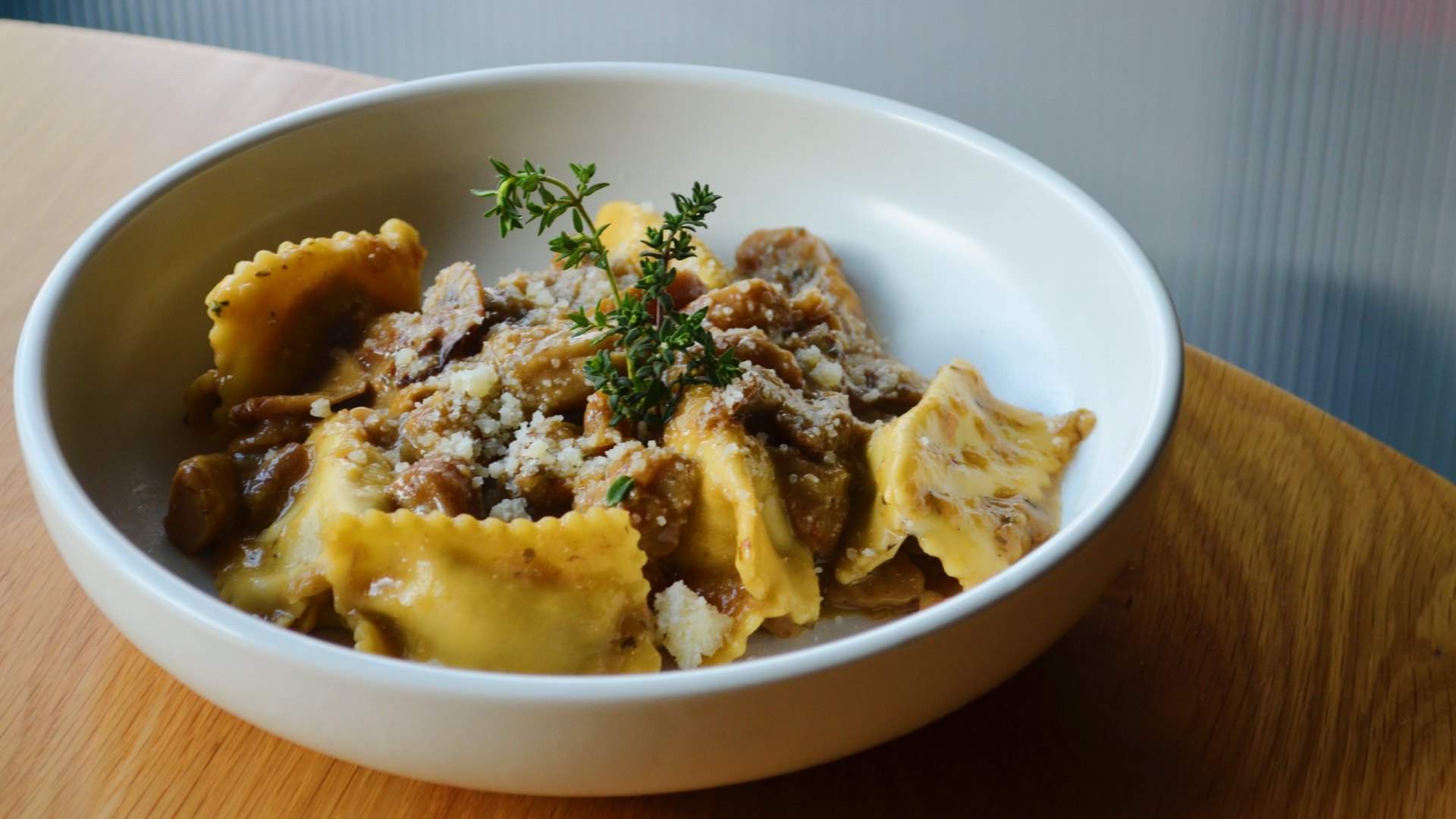 AGNOLOTTI DEL PLIN, TIPICO
Over in Windsor, Italian restaurant Tipico has earned a solid reputation for its dreamy house-made pasta dishes. But for truffle fiends, there's one true star of the show and that's the signature agnolotti del plin. This menu staple features plump agnolotti pasta filled with a blend of creamy buffalo ricotta and Western Australian truffle. It's then finished with thyme and porcini mushrooms, coming in at $32 a serve, and is now available for takeaway and delivery. As an added bonus, you can get your fix all year round — the kitchen freezes a portion of its truffle haul each season to ensure this popular dish gets a run all 12 months of the year. Want to level-up your own chef game? Right now, Tipico's online store is also slinging 200-gram jars of house-made truffle butter for $15.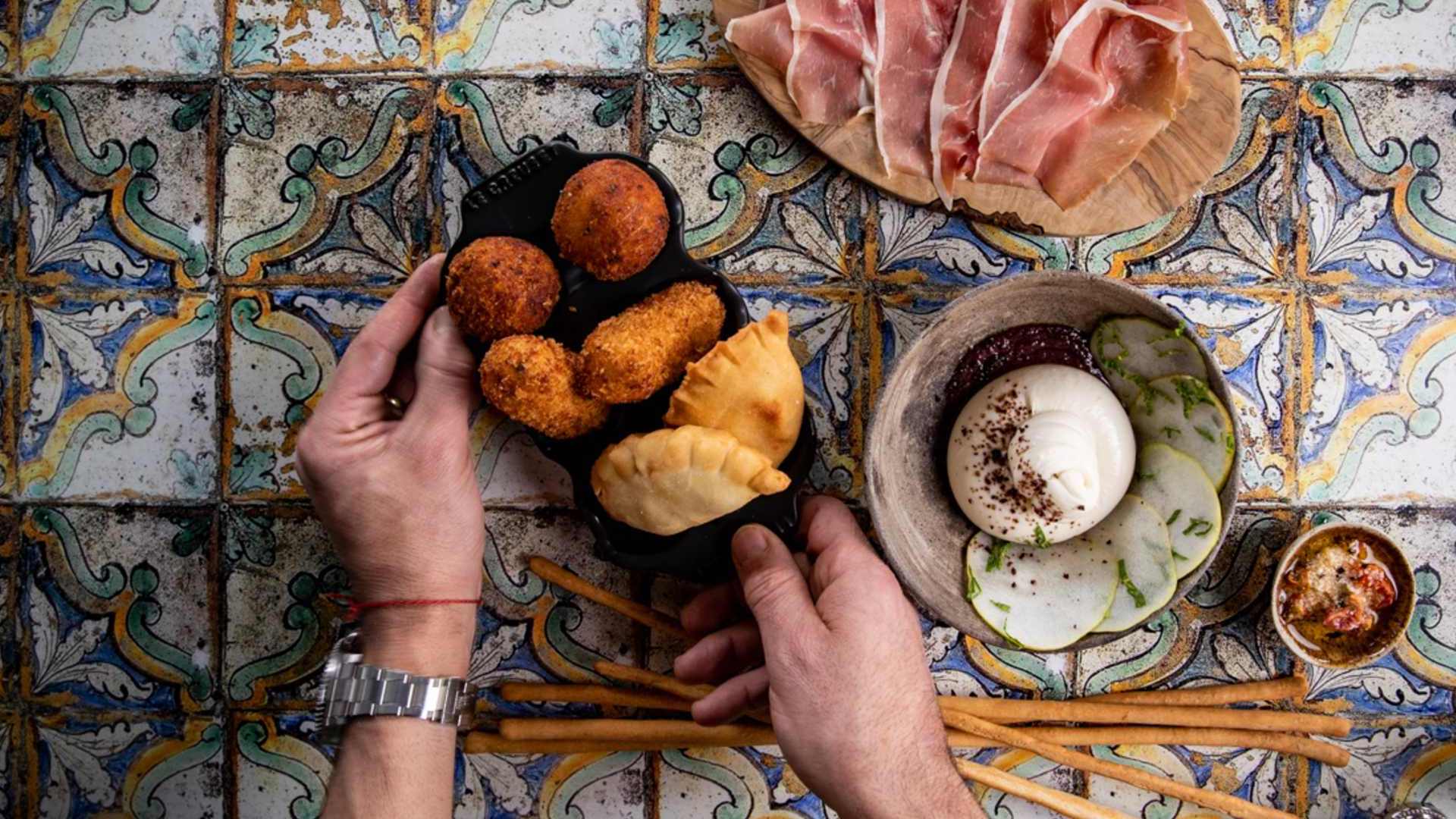 SPINACH AND TRUFFLE ARANCINI, MISTER BIANCO
Kew's Mister Bianco might have had to put its new truffle-focused cooking classes on hold, but the southern Italian restaurant is still dishing out some truffle goodness to see you through winter. It's celebrating the ingredient with a new menu addition — cheesy arancini stuffed with spinach and Buxton black truffles ($4 each). These Sicilian-style treats are available hot and ready to eat, courtesy of Mister Bianco's takeaway offering (Tuesday to Saturday). Or, you can grab a serve to heat and devour at home — either swing past and pick up from the restaurant, or order via The Italian Job delivery service to have them dropped to your door.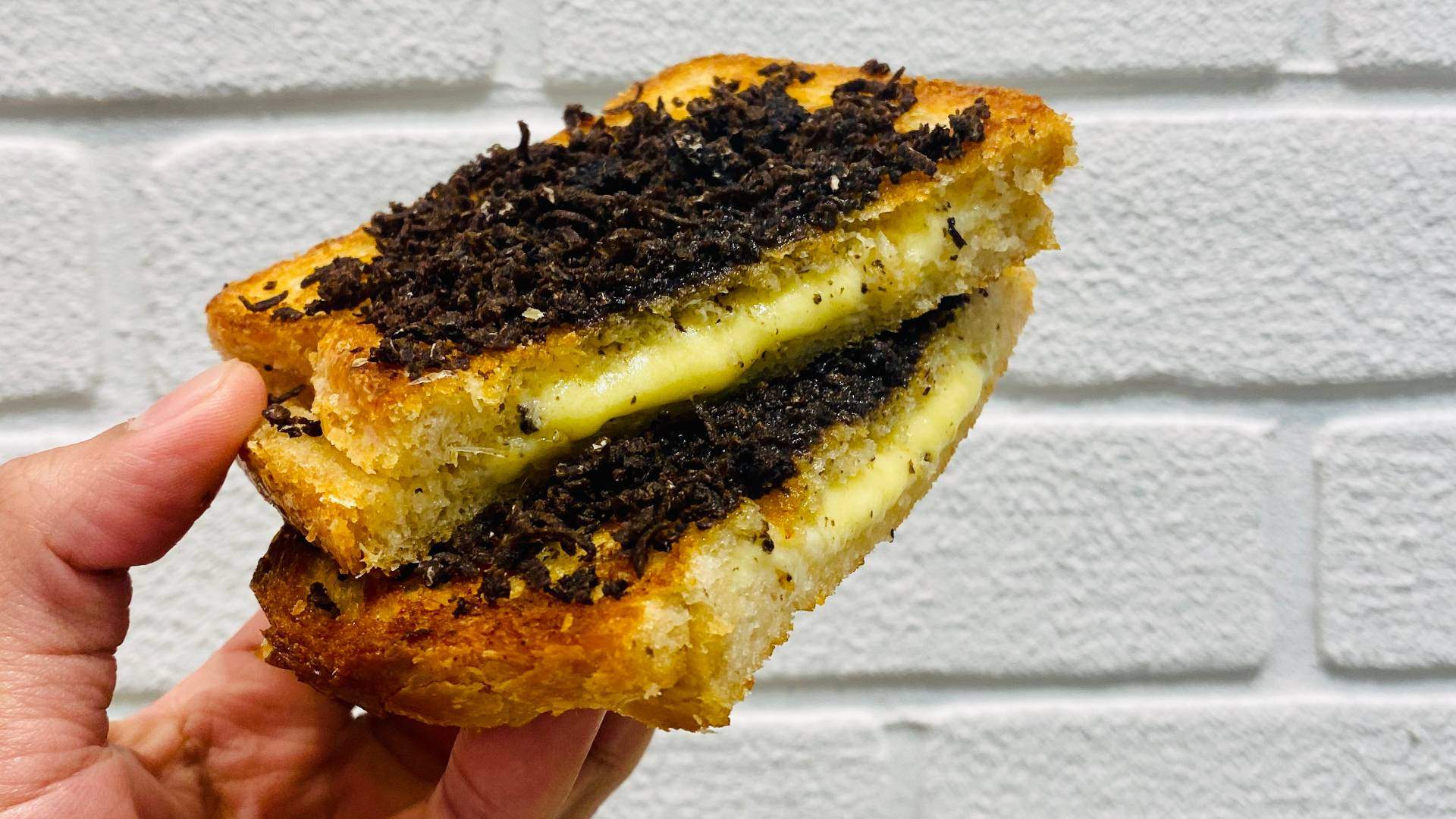 TRUFFLE & CHEESE TOASTIE, RIPE CHEESE AT QUEEN VICTORIA MARKET
For a truffle toastie that doesn't hold anything back, a visit to Ripe Cheese in the Queen Victoria Market's Dairy Hall is sure to impress. The specialty cheese store's three-cheese toastie has a cult following year-round, but now with truffle season in full swing, it's passed the spotlight on to an even more decadent sandwich sibling. The Truffle & Cheese Toastie stars buttered sourdough loaded with an oozy gruyère and fromage fondant from the folks at L'Artisan Cheese, alongside truffle-infused mascarpone and around ten grams of freshly shaved Victorian black truffle. Then, you'll find another five grams of truffle shavings piled right on top of this beauty after toasting. The$25 snack is available Friday through Sunday, though there's only 30 up for grabs each week. Nab yours by pre-ordering here.

JERUSALEM ARTICHOKE SOUP WITH TRUFFLE CREAM, ESTELLE
At his Northcote wine bar and restaurant Estelle, chef Scott Pickett is championing this season's black fungi in not one, but two tasty truffle creations. Alongside a cracking truffle toastie ($15), the kitchen's whipping up a rich jerusalem artichoke soup to warm your cockles ($18). It's elevated with pieces of saltbush, a sprinkling of Jerusalem artichoke crisps and a lush dollop of black truffle cream designed to melt through the dish and take things to a whole new level. Both limited-edition items are now available delivered to your door, ready to heat, via new meal delivery platform Providoor.

Top image: Maker & Monger by Kristoffer Paulsen
Published on July 21, 2020 by Libby Curran