FOOD & DRINK
Gelato Messina Has Unveiled Their Amazing Melbourne Night Noodle Markets Menu
See what ridiculousness the gelato gods have created this year.
Gelato Messina Has Unveiled Their Amazing Melbourne Night Noodle Markets Menu
See what ridiculousness the gelato gods have created this year.
---
It wouldn't be Good Food Month without the Night Noodle Markets — and it wouldn't be a Melbourne food event without Gelato Messina. It should come as no surprise that the latter is popping up at the former, or that they've whipped up a few mouth-watering new menu items for the occasion. Commence drooling.
Astutely taking inspiration from Asian cuisine, the dessert geniuses aren't holding back when it comes to tempting tastebuds across the 18-day event. And yes, you'll have to head to Birrarung Marr for these exclusive offerings — but, given that everything from deep-fried gelato to caramelised puff pastry is involved, we're sure that won't be a problem.
As far as quick-dipping cold, creamy confectionery is concerned, Messina is serving up a couple of dishes, so prepare to be spoiled for choice. Turron Not takes deep-fried banana and brown sugar gelato, wraps it in filo pastry and adds ube cream, kalamansi puree and coconut crunch. And then there's the smartly named Fryer and Ice, which features deep-fried caramel and coconut gelato, mango pudding and drizzled passionfruit caramel.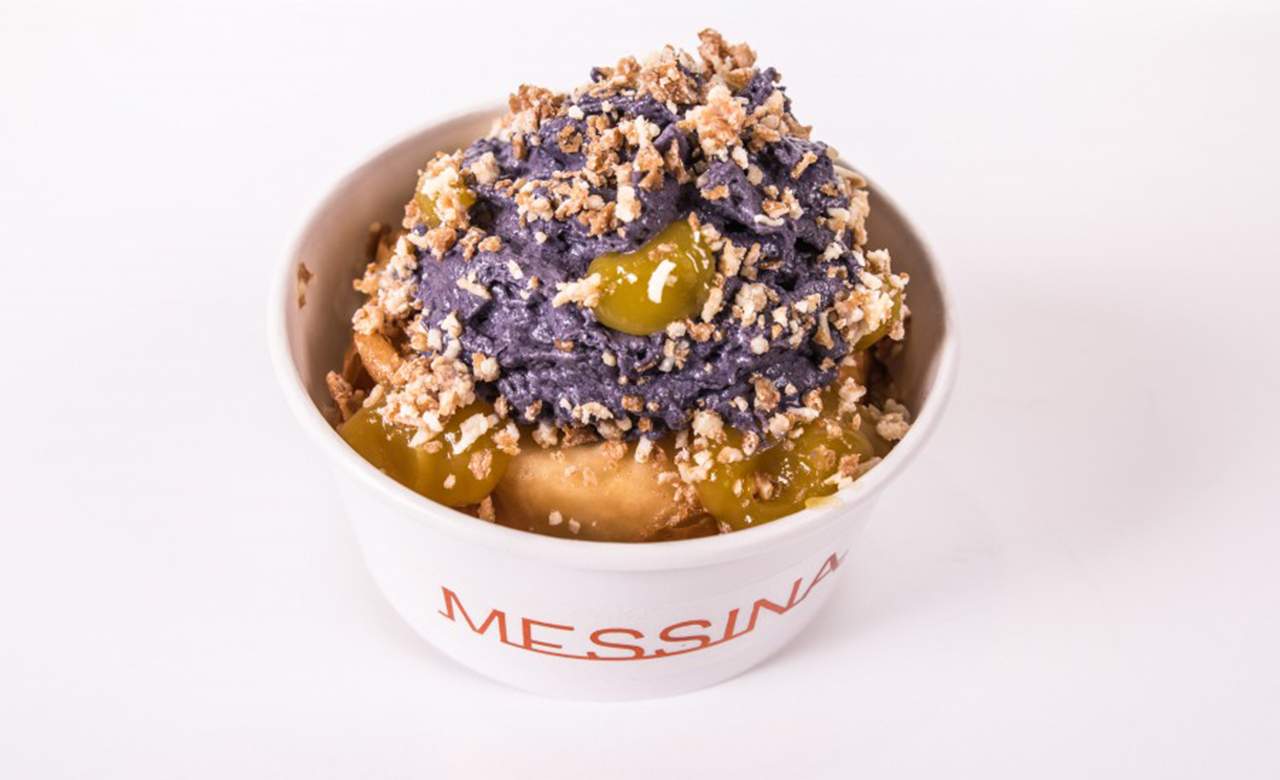 Enjoying a different interpretation of an ice cream favourite is also an option, thanks to Only On Sundaes' concoction of salted coconut sorbet, black stick rice, lychee tapioca, caramelised puff pastry, lemon grass and white choc ganache. Plus, those after some good ol' gelato in an edible vessel — aka swirls of milk chocolate and green tea gelato, covered in white chocolate and pistachio crunch, and served in a green tea waffle cone — will want to want to try the Matcha Do About Nothing (and make a big fuss).
Sounds delicious, doesn't it? When Messina is involved, of course it does. Fans after a more substantial dose of dessert goodness should also note that the gelato gods are also bringing their Creative Department down to Melbourne for a month-long pop-up. It's going to be a sweet November.
The Night Noodle Markets run from November 10-27 at Birrarung Marr as part of Good Food Month. Check out our tastiest events you can still get tickets to.
Published on November 02, 2016 by Sarah Ward