FOOD & DRINK
Seven Classic Melbourne Menu Items You Can Now Get Delivered to Your Door
From world-famous pita to a secret-recipe French butter sauce and your very own viking-style drinking horn.
Dining out is back off the menu once again and we're already counting down the days until we can pull up a seat at our favourite local for a nice, long post-lockdown feed. Thankfully, in the meantime, Melbourne's venues are dishing up countless top-notch takeaway options to see you through isolation in a well-fed fashion. And that includes some rather legendary menu items from some top local eateries, now available to enjoy at home. Dreaming of Miznon's world-famous pita bread? Want to get your mitts on some creamy pomme purée à la Bar Margaux? Craving some Maha hummus? Not. A. Problem. Bring the restaurant experience to your own dining table with these seven iconic Melbourne menu items now available for takeaway and delivery.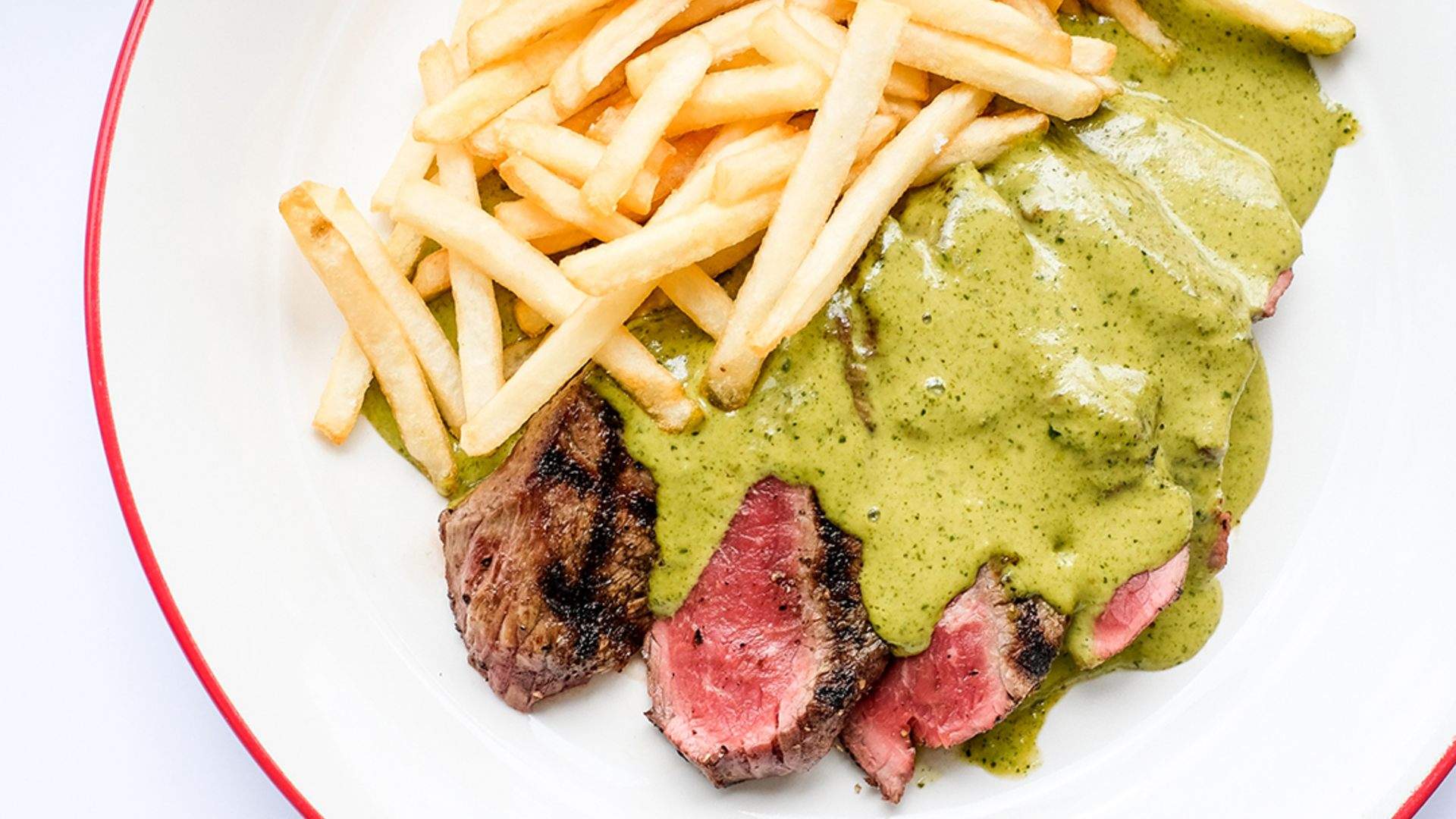 ENTRECOTE'S SECRET HERB BUTTER SAUCE
The butter ratio in Entrecote's secret herb sauce sits somewhere between indulgent and extravagant, creating the kind of rich, herbaceous drizzle that'll have you happily licking the plate. And you won't find a better accompaniment to the South Yarra French restaurant's signature steak frites. But, thanks to a certain pandemic, this carefully honed sauce has become the star of its own show, now available to buy packaged and ready to devour, at home. You can nab a 200-gram pouch of the special sauce for $15.90 from Entrecote's onsite pop-up Corner Store, or have one delivered to your door courtesy of online shop Co-Lab Pantry.
How much? $15.90. Order here.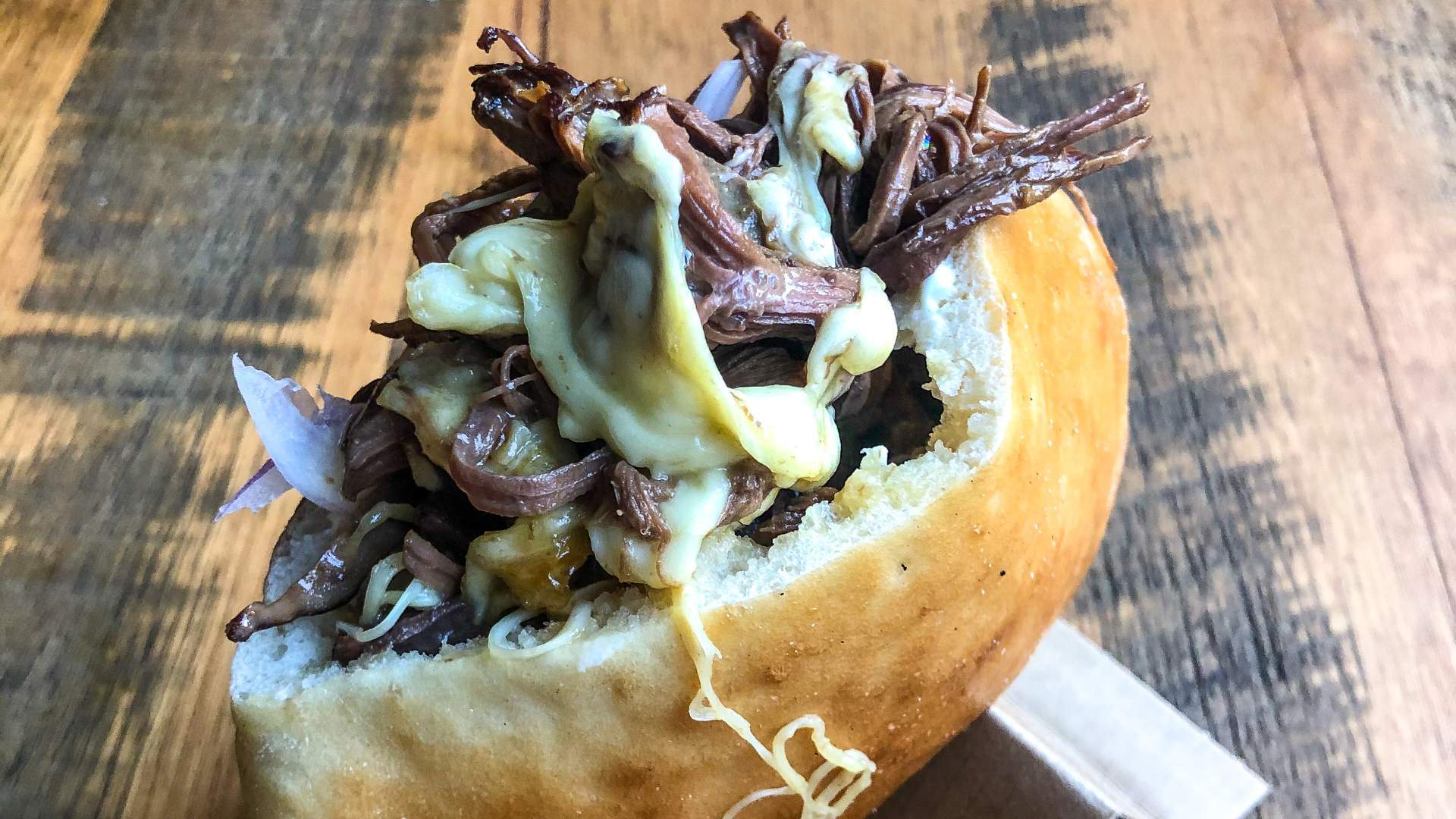 With outposts in Paris, Vienna, New York and Melbourne, it's safe to say Eyal Shani's Miznon has true global appeal. And as a result, the Israeli street food eatery's signature pita bread lays claim to being an international smash-hit. Golden and chewy, the house-made bread is primed for ripping and dipping, or simply stuffing with your favourite ingredients. It's also available to enjoy at home, either picked up from the restaurant, or dropped to your door via Miznon's new delivery run. All you'll need to do is pull the pitas from their bag, sprinkle on a touch of water and give them a couple of minutes in the oven. Or let the experts take control and order a pre-loaded version, like this new brisket creation they've dubbed Deep Satisfaction.
How much? $21 for the Deep Satisfaction. Order here.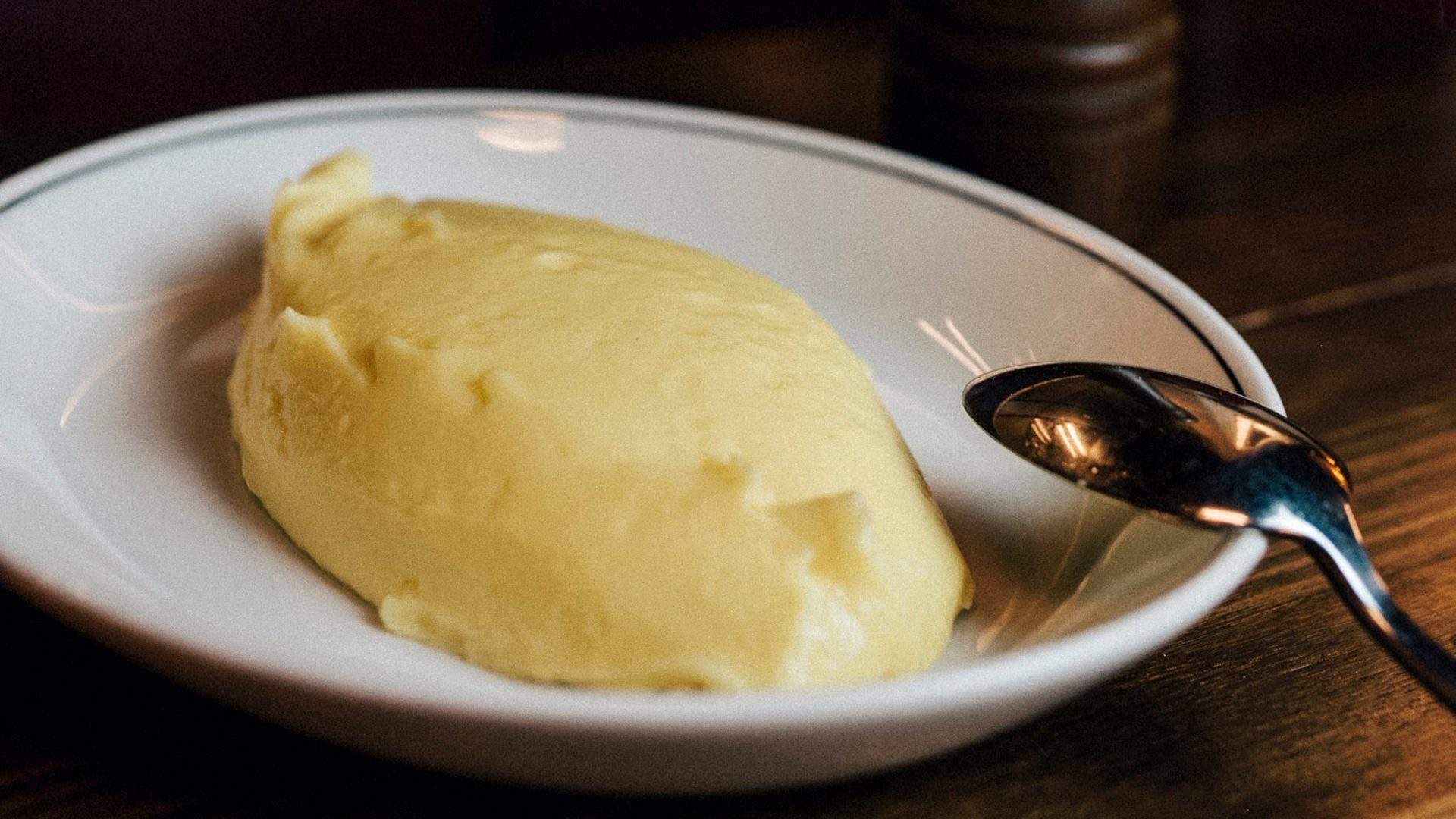 There's something almost holy about Bar Margaux's pomme purée — it's rich, buttery and dangerously smooth. And while nothing can beat feasting on this gem of a dish in its natural habitat — namely, the moody lighting and leather banquettes of Made In The Shade's underground French bar and bistro — it is guaranteed to add some Parisian flair to your next at-home dinner session. Done with local royal blue spuds, milk and lashings of butter, the dreamy $8 side dish is available in ready-to-heat format, with free home delivery to addresses within six kilometres of the CBD. If you're a little further out, you can still get your fix by ordering through Providoor.
How much? $8. Order here (if you're close to the CBD) or here (if you're further out).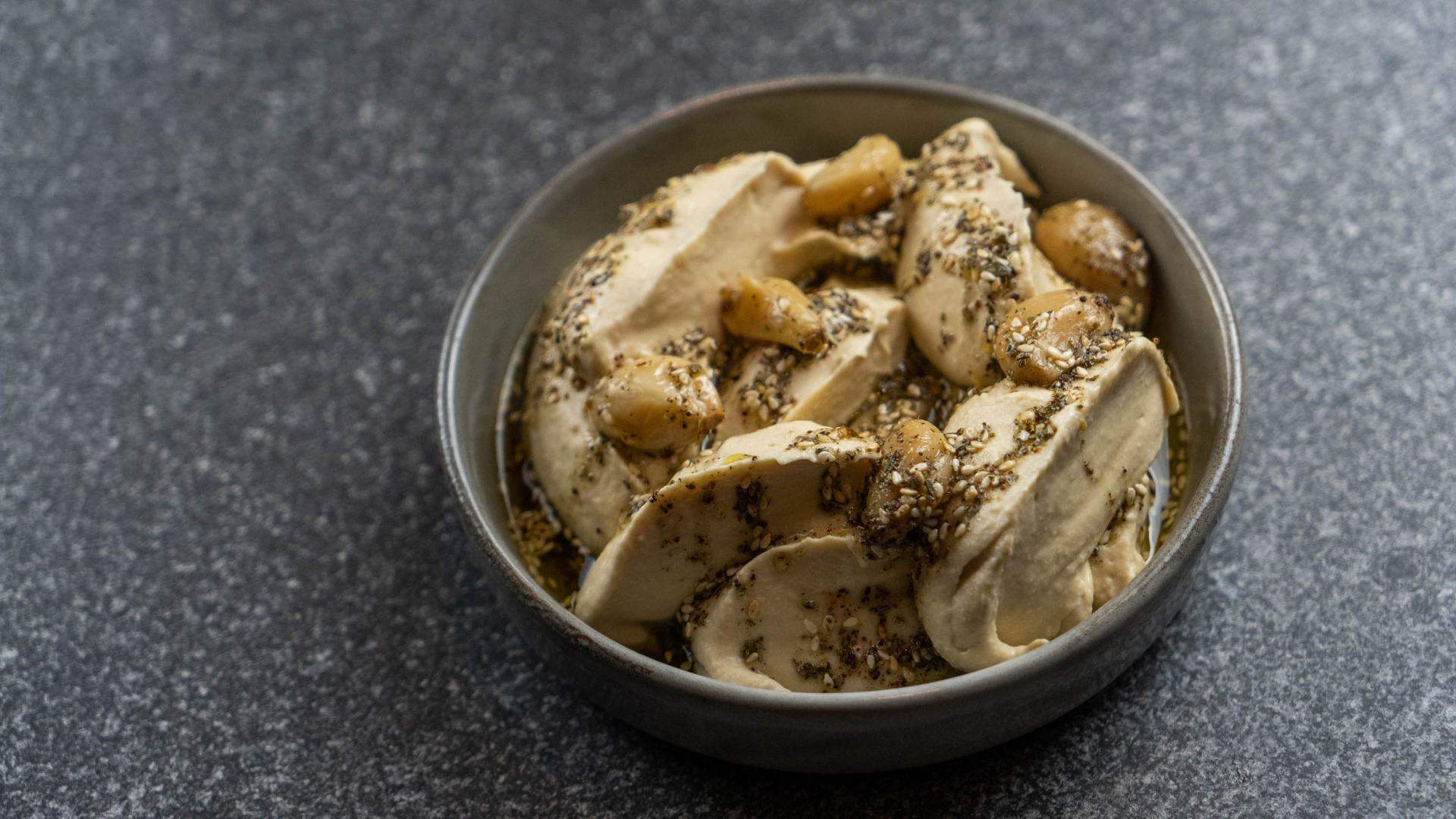 MAHA'S HUMMUS
A dish that's both humble and majestic, hummus is an international favourite for very good reason. And while you'll find scores of top-notch local renditions of the creamy chickpea dish, Shane Delia's version is up there with the best, a longtime staple across all his modern Middle Eastern restaurants. The Maha chef poaches organic Aussie chickpeas with some carrots, onions and garlic, then blends them with local tahini, garlic and lemon until velvety smooth. A splash of olive oil and sea salt finish off the mix, although if you really want to amp things up, Delia recommends some gentle microwave action before serving. Need it now? You can order the hummus as part of Maha Go's bread and dips package ($45), available for delivery via Providoor.
How much? $45 for Maha Go's bread and dips package. Order here.

EMBLA'S HOMEMADE SOURDOUGH AND BUTTER
You know you're in for a knockout feed when the bread and butter starter leaves you swooning right from the get-go. As is always the case at wine bar Embla, where the signature house-baked sourdough has earned just as many fans as anything else on the changing menu lineup. It's a textbook version, all crusty shell and dense interior, perfectly paired with any of Embla's rotation of artisan butters. And, while you might not be able to enjoy this iconic duo as part of a dine-in feed right now, you can have it dropped to your doorstep, ready to kick off any at-home feast in style ($15). Embla's weekly-changing menu ($50) is available for pick-up and delivery to select suburbs, every Friday and Saturday.
How much? $15. Order here.

MJOLNER'S DRINKING HORNS
Mjolner's legendary gold-rimmed drinking horns are a staple part of any feast enjoyed at the viking-inspired eatery. After all, there's no faster way to channel your inner Thor than knocking back a brew served in one of these bad boys. And now, the horns can add a little theatre to your own at-home viking banquet, available as an add-on when you order Mjolner's new takeaway feasting menu. Tuck into dishes like the glazed beef short rib, while sipping from your very own custom-made, beeswax-sealed horn, paired with a special stand and yours to keep for $55. The CBD restaurant is delivering the $70 banquets every Thursday to Saturday, or you can pick up from the venue directly.
How much? $55. Order here.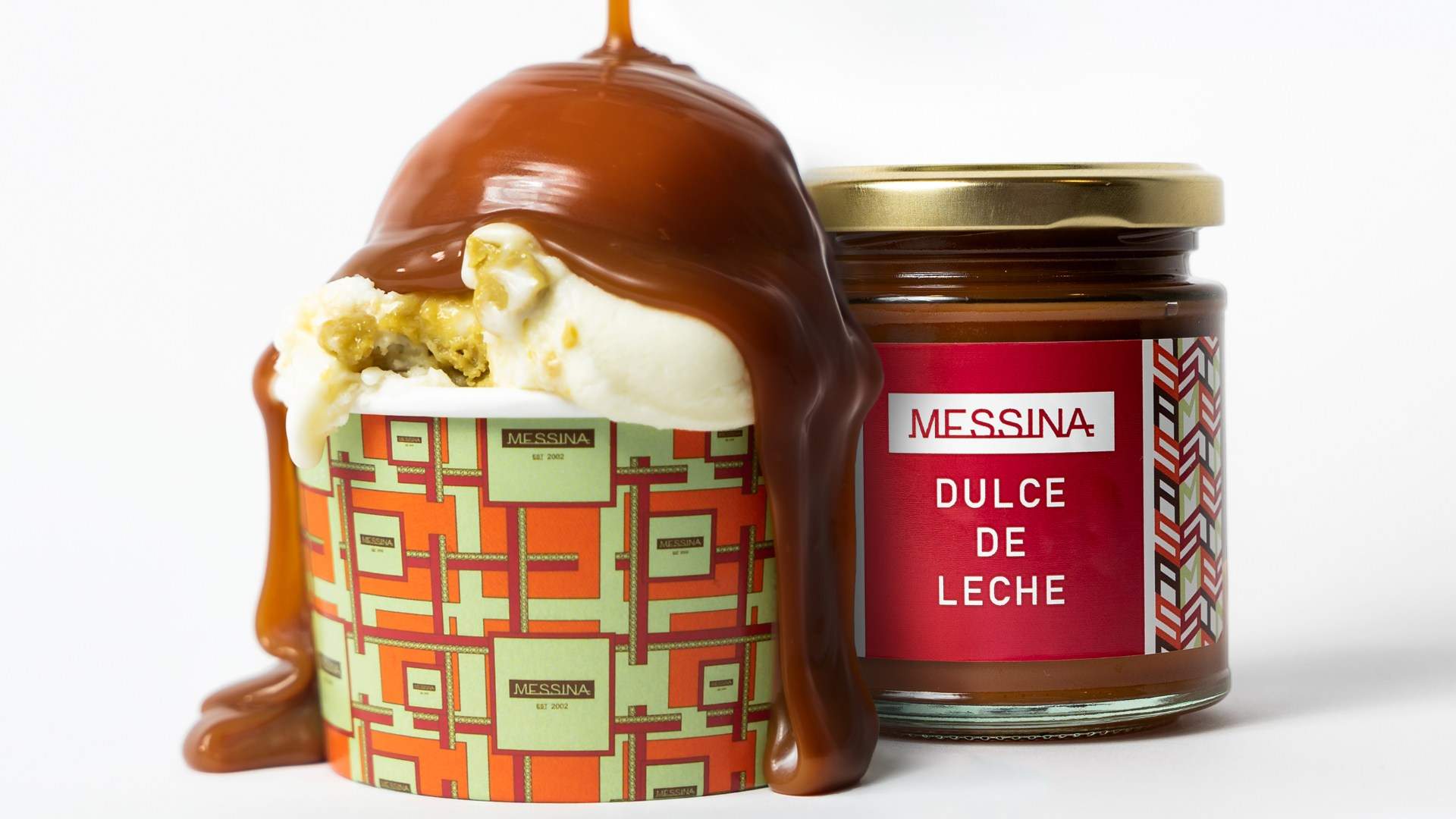 MESSINA'S DULCE DE LECHE
The folks at Messina were so intent on dishing up an authentic rendition of South America's legendary dulce de leche, that they installed a traditional paila machine and started making it themselves, in-house. The thick, caramel-like jam has become a favourite, starring regularly throughout the group's gelato menu. But if that's not enough for your sweet tooth, you'll also find this dreamy concoction sold by the jar — perfect for elevating desserts, spreading atop toast...or simply scoffing by the spoonful. Hey, it's lockdown, we won't judge. The 190-gram takeaway portions come in at an easy $8, available from all of Messina's Melbourne stores for pick up as well as via Deliveroo. The dulce de leche blend is also available in pourable format, with 300-millilitres bottles of 'topping' available for $12 a pop.
How much? $8–12. Order here.
Published on July 29, 2020 by Libby Curran