FOOD & DRINK
IKEA Is Opening Its Own 'DIY' Restaurant in London
Meatballs for breakfast, lunch and dinner.
Just when you thought IKEA had ruined enough relationships with its 'easy-to-follow' 'three-step' 'anyone-can-do-it' DIY furniture, they're now giving punters the opportunity to do it all again over dinner. The Swedish company will next week launch The Dining Club, a pop-up 'DIY' restaurant on London's Shoreditch High Street.
If you're thinking a 'DIY restaurant' sounds a little suss — it is. It's like a restaurant in that there will be tables, chairs and food, but less like one in that you have to cook the meal yourself. There will be a sous chef and maître de on-hand to help out though. The whole thing is meant to allow punters to have "an intimate foodie experience in a homely kitchen environment", according to a statement on IKEA's website. Sittings will run for brunch, lunch and dinner, and will feature "a range of modern sharing dishes, including some Scandinavian classics" — which we'll take to mean meatballs will totally be on the menu.
The whole experience — including the food, drinks and service — is free of charge but there's only 38 up for grabs in a ballot-like system. Hopeful hosts can register their interest (which includes dreaming up a creative answer to 'who would you invite?') and, if selected by the IKEA gods, can bring along 7-19 friends.
Earlier this year IKEA announced it will finally launch an online store for Australian customers — so who knows, maybe a pop-up kitchen will be coming our way too?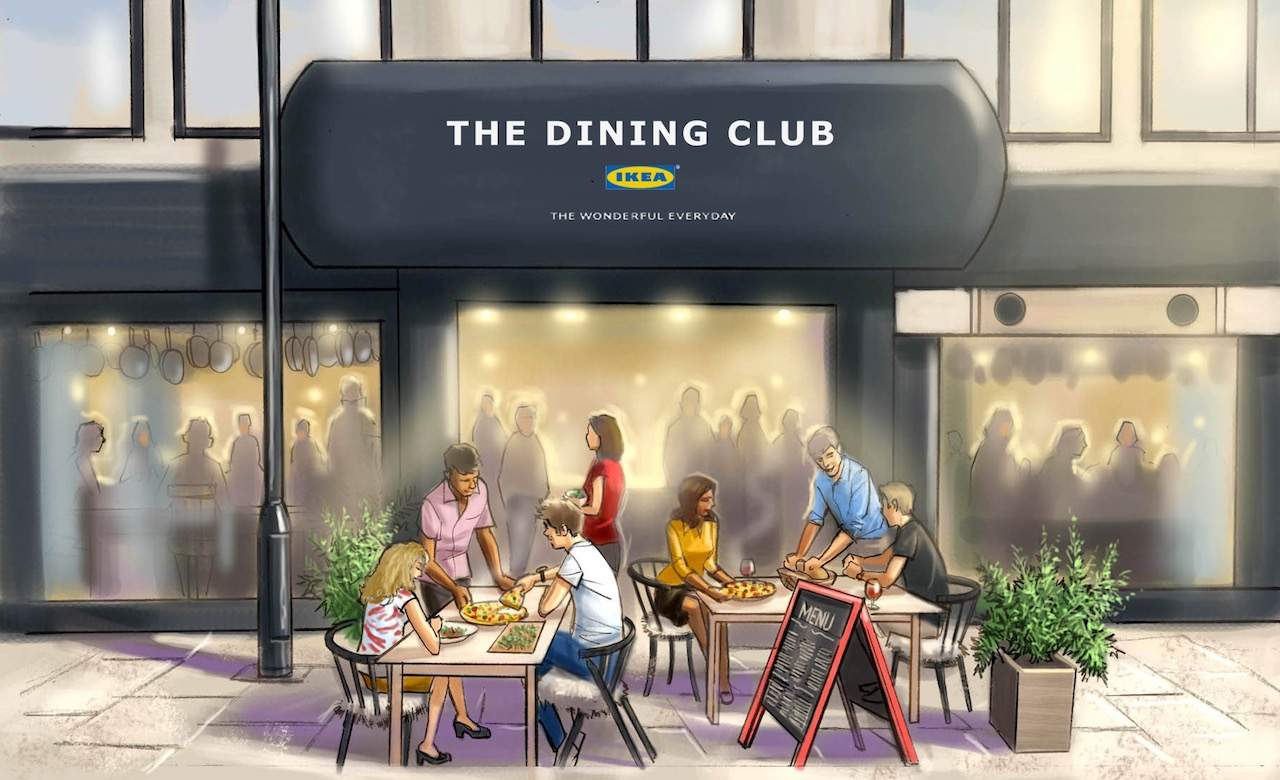 The Dining Club will run from September 10-25 at 3-10 Shoreditch High Street, London. If you're in London, you can register your interest for a booking at ikeathediningclub.com.
Image: Jay Wennington.
Published on September 05, 2016 by Lauren Vadnjal