FOOD & DRINK
KFC's New Recipe for Hot and Spicy Mac 'n' Cheese Is Here to Satisfy Your Comfort-Food Cravings
A riff on the carb-heavy classic, topped with hot and spicy chicken.
If social distancing and isolation has seen you clocking up bulk hours in the kitchen this year, we're betting you've chewed through quite the recipe collection — and, as a result, that you're now in need of some new culinary projects to have a crack at. Your mates at KFC are happy to help, releasing the recipe for a dish you never knew you wanted: hot and spicy mac 'n' cheese, as topped with fried chicken of course.
Destined to warm some cockles and answer a few carb cravings this season, the revamped comfort food classic stars KFC's Hot & Spicy chook, which is back on the restaurant chain's menu until Monday, August 10 only.
To make the recipe at home, you'll need to nip to your local KFC to stock up on the hero ingredient. But the rest of the lineup is pretty simple, mostly featuring stuff you'll probably already have in the pantry and fridge — like cheese, milk, spices and dried pasta.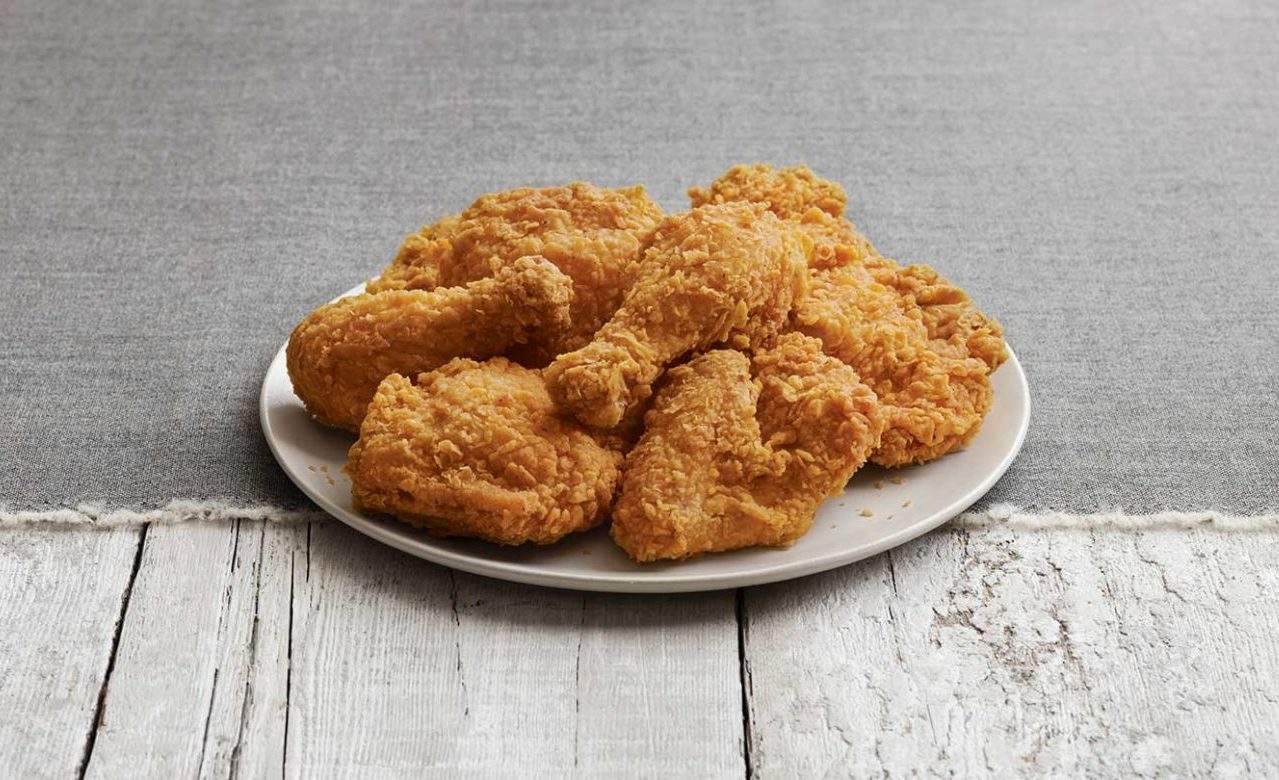 Here's the recipe — sort out a bowl, a whisk and a saucepan and getting cooking:
HOT AND SPICY MAC 'N' CHEESE
Serves one
KFC Hot & Spicy chicken
150 grams pasta
3/4 cup milk
1 tablespoon plain flour
100 grams grated cheese
Fresh herbs
1/4 teaspoon salt
1/4 teaspoon paprika
1/4 teaspoon cayenne powder
1/4 teaspoon mustard powder
If you can't be bothered with the spices, you can just substitute your favourite hot sauce as an alternative.
Method:
Cook pasta until al dente, then drain and set aside.
Place 1/4 cup of milk in a small bowl, then whisk in flour until all the lumps are gone.
Place the other 1/2 cup of milk in a small saucepan over medium heat, then mix in the spices/hot sauce. Yo can adjust the amount of spices/sauce based on your preference.
Once steam starts rising from the milk, whisk in the milk and flour mixture until the sauce thickens (which should take around four minutes).
Turn heat down to low, then mix in the cheese gradually until it has all melted.
Remove from heat, stir in the pasta and fresh herbs, then serve in a bowl.
Top with Hot & Spicy chicken.
Published on July 20, 2020 by Libby Curran