FOOD & DRINK
Krispy Kreme Is Giving Away an Excessive 350,000 Free Doughnuts
Sweet glazed doughnuts are even better when you don't have to pay for them.
If you had a birthday sometime during the last few months, it probably didn't quite live up to expectations. Because of COVID-19, we've had (very necessary) restrictions on gatherings, which means that birthday shindig was most likely a little smaller than you'd hoped. To help ease the pain every so slightly, Krispy Kreme has announced it's giving away an extremely excessive number of doughnuts. How many? 350,000, to be exact.
On Monday, July 13, Krispy Kreme is giving away a dozen Original Glazed doughnuts to Aussies who celebrated a birthday between March 13 and July 13.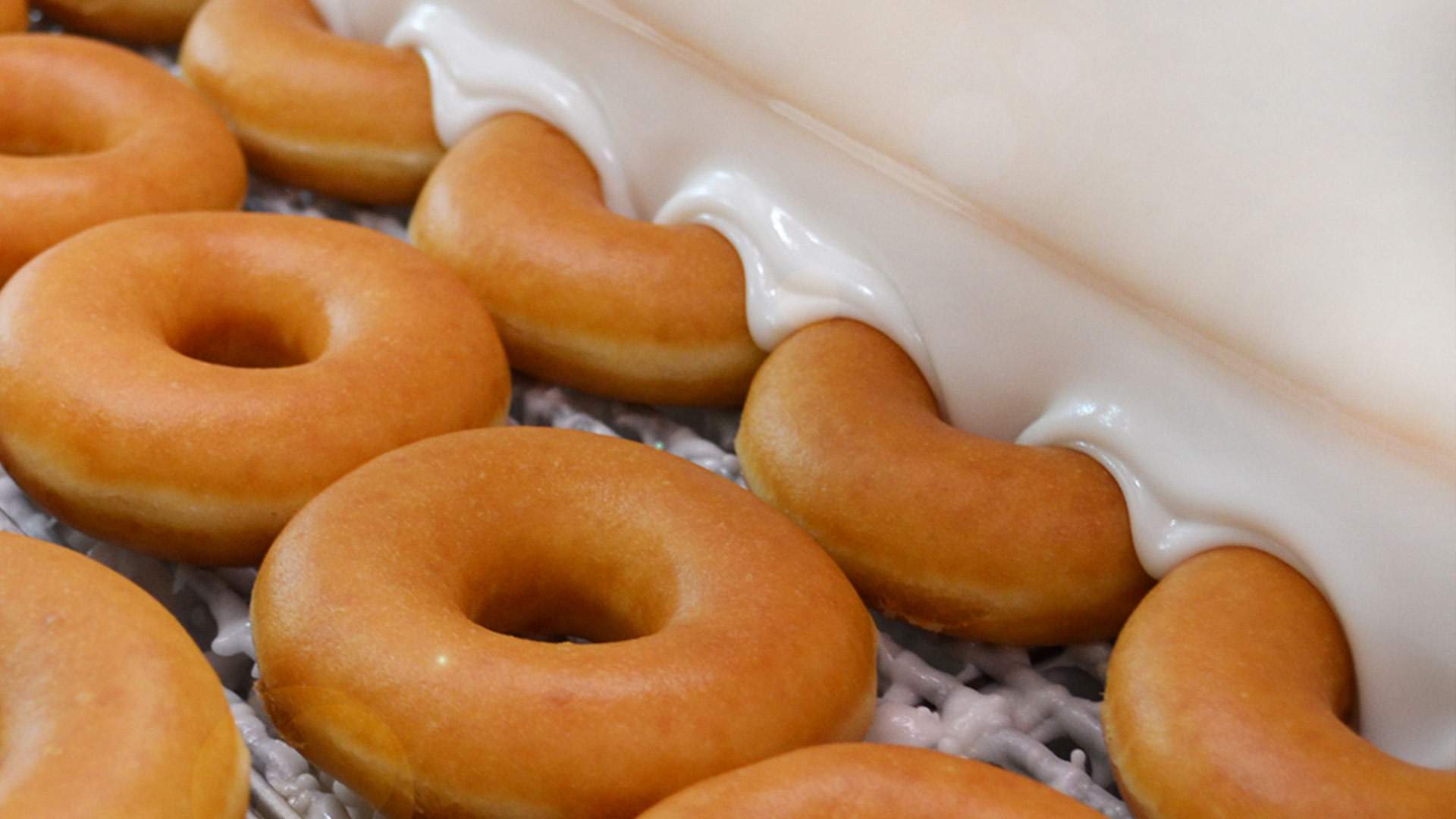 To snag yourself 12 signature glazed freebies, head to your closest store in Sydney, Melbourne, Brisbane or Perth. Sydneysiders have ten stores — stretching from Penrith to the CBD — to choose from, while Queenslanders can pick from five different doughnut shops, with the most central in the CBD Myer Centre, and Perthians can head to one of three Krispy Kreme stores. The free doughnuts are not available at BPs, Jesters or 7-Elevens.
Because of stay-at-home restrictions in Victoria, the deal is only valid at one of three drive-thru stores: Fawkner, Fountain Gate and Bulleen. You can find out more about those restrictions over here.
The 350,000 doughnuts will be spread across all Aussies stores. So, you'll want to get in relatively early if you want to kick off your Monday with a free sweet and doughy treat – and don't forget to bring your ID.
If you do miss out, however, Krispy Kreme will be offering buy one dozen, get a dozen free from Wednesday, July 15 till Sunday, July 19.
Krispy Kreme's free doughnut giveaway is happening nationwide on Monday, July 13 for those born between March 13 and July 13. To find your closest store and check its opening hours, head to the Krispy Kreme website.
Published on July 13, 2020 by Samantha Teague