FOOD & DRINK
Mr Miyagi's Got a Cute New Addition, Yukie's Snack Bar
We knew there was a reason Miyagi loved Yukie.
Mr Miyagi's Got a Cute New Addition, Yukie's Snack Bar
We knew there was a reason Miyagi loved Yukie.
---
There's an adorable, somewhat maternal trend emerging on the Melbourne restaurant scene. Our favourite eateries have been creating mini-me versions of themselves — snack bars, cocktail lounges, take away windows, food trucks — that channel the same vibe but are the antithesis of chain expansion. Mr Miyagi, Chapel Street's incredibly cute Japanese eatery, is following this example and opening an even cuter little cocktail bar next door.
Yukie's Snack Bar (named after Mr Miyagi's eternal love Yukie, nawww) is opening next Tuesday, December 15 in the space next door to Mr Miyagi. The pair will work in harmony with each other, sharing opening hours — which, just FYI, are 5pm till late, seven nights a week. Yukie's will serve bite-sized counterparts of the food you know and love at Mr Miyagi (think along the lines of the Nori Taco people lose their shit over). There'll be kingfish cured on a Himalayan rock salt slab with green chili, coriander cream and crispy quinoa, and Applewood hot smoked salmon tostadillas, served with fennel, apple, coriander, with yuzu shoyu dressing (mmmf *drools*).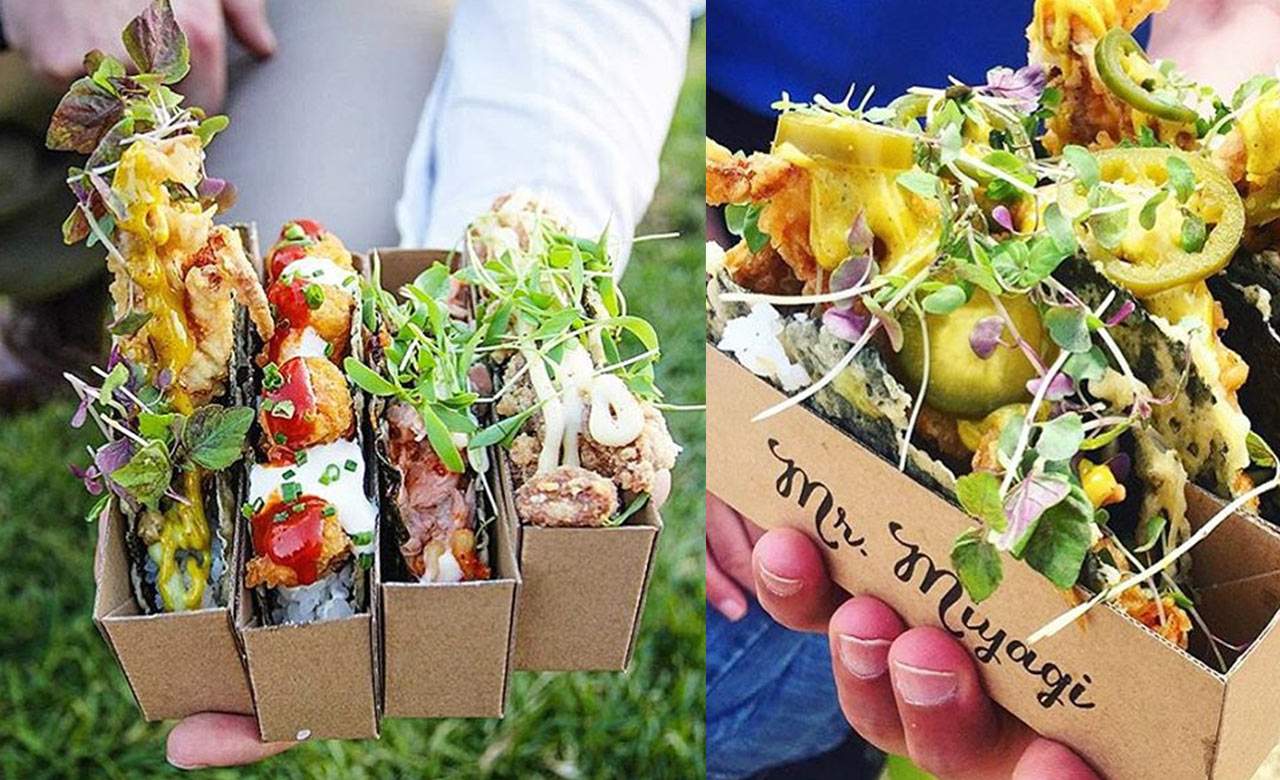 Yukie's will also offer a unique and extensive cocktail menu including a raspberry and tonka bean margarita with black lava salt (what even is that?) and a salted watermelon martini garnished with Midori-infused 'faux' olives (very intriguing). Yukie's is designed as a self-contained bar offering lighter snacks while you pound drinks, or as a destination for a post-Miyagi meal cocktail. Welcome to the family, Yukie.
Yukie's Snack Bar, 99 Chapel Street, Windsor, opening on Tuesday December 15.
Images: Simon Shiff and Timothy Grey
Published on December 10, 2015 by Imogen Baker